音楽の泉
クラシック音楽の入門番組として1949年に放送を開始、今日まで数多くの名曲を紹介してきました。ゆったりと流れる時間のおともに、「音楽の泉」でクラシック音楽をお楽しみください。
https://www4.nhk.or.jp/P685/
放送日: 2022年 6月12日(日)
放送時間: 午前8時05分~午前8時55分(50分)
解説: 奥田佳道
楽曲
パリのアメリカ人
ガーシュウィン:作曲
(管弦楽)モントリオール交響楽団
(指揮)シャルル・デュトワ
(19分04秒)
<DECCA 425 111-2>
ショート・ストーリー
ガーシュウィン:作曲
マイケル・ティルソン・トマス:編曲
(ピアノ)マイケル・ティルソン・トマス
(2分54秒)
<CBS/SONY 32DC 550>
バイオリン・ピース
ガーシュウィン:作曲
マイケル・ティルソン・トマス:編曲
(ピアノ)マイケル・ティルソン・トマス
(3分44秒)
<CBS/SONY 32DC 550>
こもり歌
ガーシュウィン:作曲
(合奏)ベルリン弦楽ゾリステン
(7分58秒)
<東芝EMI TOCE-6236>
歌劇「ポーギーとベス」から
サマータイム
ガーシュウィン:作曲
ハイフェッツ:編曲
(バイオリン)川久保賜紀
(ピアノ)イタマール・ゴラン
(4分11秒)
<Avex Classics AVCL-25140>
歌劇「ポーギーとベス」から
そんなことはどうでもいいさ
ガーシュウィン:作曲
ハイフェッツ:編曲
(バイオリン)川久保賜紀
(ピアノ)イタマール・ゴラン
(2分42秒)
<Avex Classics AVCL-25140>
ウィークエンドサンシャイン
ブロードキャスター、ピーター・バラカンのナビゲートで送るウィークエンド・ミュージックマガジン。独特の嗅覚とこだわりの哲学でセレクトしたグッド・サウンドと、ワールドワイドな音楽情報を伝える。
https://www4.nhk.or.jp/sunshine/
放送日: 2022年 6月11日(土)
放送時間: 午前 7:20~午前 9:00(100分)
ピーター・バラカン
特集 Specialty Records その2
https://www4.nhk.or.jp/sunshine/66/
THIS WEEK'S PLAYLIST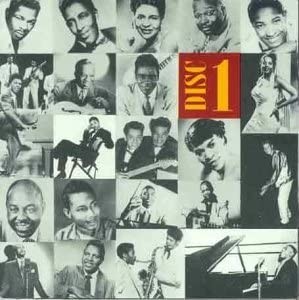 01. The Hucklebuck
Roy Milton & His Solid Senders
The Specialty Story
<Specialty 5SPCD4412-2>
02. Tutti Frutti
Little Richard
The Specialty Story
<Specialty 5SPCD4412-2>
03. Long Tall Sally
Little Richard
The Specialty Story
<Specialty 5SPCD4412-2>
04. Slippin' And Slidin
Little Richard
The Specialty Story
<Specialty 5SPCD4412-2>
05. Eh, Petite Fille
Clifton Chenier
Bayou Blues
<Specialty PCD1820>
06. Rich Woman
L'il Millet & His Creoles
The Specialty Story
<Specialty 5SPCD4412-2>
07. Cherokee Dance
Bob Landers with Willie Joe & His Unitar
The Specialty Story
<Specialty 5SPCD4412-2>
08.(Every Time I Hear That)Mellow Saxophone
Roy Montrell
The Specialty Story
<Specialty 5SPCD4412-2>
09. Rip It Up
Little Richard
The Specialty Story
<Specialty 5SPCD4412-2>
10. Ready Teddy
Little Richard
The Specialty Story
<Specialty 5SPCD4412-2>
11. The Girl Can't Help It
Little Richard
The Specialty Story
<Specialty 5SPCD4412-2>
12. Touch The Hem Of His Garment
The Soul Stirrers
The Specialty Story
<Specialty 5SPCD4412-2>
13. Lovable
Sam Cooke
The Two Sides Of Sam Cooke
<Specialty PCD1908>
14. I'll Come Running Back To You
Sam Cooke
The Specialty Story
<Specialty 5SPCD4412-2>
15. Send Me Some Lovin'
Little Richard
The Specialty Story
<Specialty 5SPCD4412-2>
16. Just Because
Larry Williams
The Specialty Story
<Specialty 5SPCD4412-2>
17. Short Fat Fannie
Larry Williams
The Specialty Story
<Specialty 5SPCD4412-2>
18. Bony Moronie
Larry Williams
The Specialty Story
<Specialty 5SPCD4412-2>
19. Slow Down
Larry Williams
The Specialty Story
<Specialty 5SPCD4412-2>
20. Dizzy, Miss Lizzy
Larry Williams
The Specialty Story
<Specialty 5SPCD4412-2>
21. Leavin' It All Up To You
Don & Dewey
The Specialty Story
<Specialty 5SPCD4412-2>
22. Justine
Don & Dewey
The Specialty Story
<Specialty 5SPCD4412-2>
23. Bim Bam
Don & Dewey
Don And Dewey
<Specialty PCD1911>
24. Lights Out
Jerry Byrne
The Specialty Story
<Specialty 5SPCD4412-2>
25. Cha Dooky-Doo
Art Neville
Creole Kings of New Orleans
<Specialty SPCD2168-2>
26. Haunted House
Johnny Fuller
The Specialty Story
<Specialty 5SPCD4412-2>
27. She Said Yeah
Larry Williams
The Specialty Story
<Specialty 5SPCD4412-2>
28. Bama Lama Bama Loo
Little Richard
The Specialty Story
<Specialty 5SPCD4412-2>
29. Twitchy
Rene Hall's Orchestra with Willie Joe
The Specialty Story
<Specialty 5SPCD4412-2>
世界の快適音楽セレクション
"快適音楽"を求めるギターデュオのゴンチチによる、ノンジャンル・ミュージック番組。
https://www4.nhk.or.jp/kaiteki/
放送日: 2022年 6月11日(土)
放送時間: 午前 9:00〜午前10:55(115分)
ゴンチチ
藤川パパQ
− 露出多めの音楽 −
楽曲
「山の温泉旅館」
ゴンチチ
(3分59秒)
<EPIC ESCL2552>
「黒がいちばん似合う(Le Noir C'est Mieux Choisi)」
Brigitte Fontaine
(5分02秒)
<SARAVAH SHL 1018>
「Walkin' Naked Thru A Bluebell Field」
Keziah Jones
(3分29秒)
<ヴァージン・ジャパン VJCP-28104>
「ビキニスタイルのお嬢さん」
Brian Hyland
(2分22秒)
<MCAレコーズ FDPA-1017>
「To Lose Someone」
Joy Crooks
(2分22秒)
<INSANITY REC. 19439918612>
「Desde Ontem」
Nana Caymmi
(4分08秒)
<SOM LIVRE SOM LIVRE 0651 2>
「Angenor, Jose & Laurindo」
Mangeira
(4分27秒)
<UNIVERSAL 06244502082>
「裸のまま はるか遠くで」
Tete
(2分50秒)
<オルターポップ ERPCD-15024>
「バレエ「海賊」からアリのバリエーション」
ドリゴ:作曲
(管弦楽)イギリス室内管弦楽団
(指揮)リチャード・ボニング
(0分57秒)
<ポリドール POCL-1040/1>
「Naked Truth Part3」
Avishai Cohen
(5分49秒)
<UNIVERSAL UCCE-1190>
「Original Flavour」
Michael Sagmeister
(3分22秒)
<ACOUSTIC MUSIC CD1586>
「Alphabet Street」
Prince
(5分40秒)
<WARNER WPCP-5621>
「Candy」
Rosalia
(3分13秒)
<COLUMBIA REC. 19439962972>
「She's Sweetest When She's Naked」
オズワルド:作曲
(チェロ/指揮)オフェリー・ガイヤール
(管弦楽)プルチネッラ・オーケストラ
(3分39秒)
<APARTE AP274>
「It's a Most Unusual Day」
Beverly Kenney
(1分49秒)
<FRESH SOUND REC. FSR-CD 721>
「Solomon Sang」
Cassandra Wilson
(5分55秒)
<東芝EMI TOCJ 95040>
「海と空と太陽と~sunshower~」
ゴンチチ
(2分49秒)
<(株)フライングドッグ VTCL-60471>
「With a Little Help From My Friends」
Mary Halvorson
(3分09秒)
<IMPULSE REC. 00602577085765>
「With a Little Help From My Friends」
Willie Nelson
(3分40秒)
<SONY SICP-6455>
「Bahia」
Ana Carla Maza
(4分24秒)
<ディスコ・カランバ CRACD-1122>
Desert Island Discs
Desert Island Discs was created by Roy Plomley in 1942, and the format is simple
Eight tracks, a book and a luxury: what would you take to a desert island? Guests share the soundtrack of their lives
https://www.bbc.co.uk/programmes/b006qnmr
Frances O'Grady
Sun 12 Jun 2022
11:15
BBC Radio 4
https://www.bbc.co.uk/programmes/m00187p1
Private Passions
Guests from all walks of life discuss their musical loves and hates.
https://www.bbc.co.uk/programmes/b006tnv3
Francesca Simon
Sun 12 Jun 2022
12:00
BBC Radio 3
https://www.bbc.co.uk/programmes/m001822y
Anyone who's spent any time with children in the last thirty years will know Horrid Henry and his brother, Perfect Peter. They're the creations of Francesca Simon, and they've appeared in 25 books, been translated into 31 languages and sold 25 million copies. They seem to embody archetypes: the chaotic, naughty brother who's always in trouble, and the neat well-behaved sibling who's always anxious to please the parents.
In Private Passions, Francesca Simon tells Michael Berkeley that her own emotional memories of childhood are extraordinarily vivid. She was brought up living on the beach in Malibu, where her father Mayo Simon was a screenwriter, but then moved around to Paris and New York and London. It all sounds glamorous, but actually, she says, it was hard. They moved so often that she always felt like an outsider. Francesca chooses music that reflects the very diverse influences of her early life: Yiddish and Breton folk songs, and Jascha Haifetz playing the Bach Double Violin Concerto. She also chooses music by the young British composer Gavin Higgins, for whom she's written a libretto for his new work The Faerie Bride, and by E. J. Moeran, a composer she thinks should be much better known.
A Loftus Media production for BBC Radio 3
Produced by Elizabeth Burke
Music Played
00:00
Theodore Bikel
Kum aher du Filosof
00:00
Johann Sebastian Bach
Concerto in D minor for 2 violins and strings (1st mvt: Vivace)
Performer: Jascha Heifetz
Orchestra: RCA Victor Chamber Orchestra
Conductor: Franz Waxman
00:00
Alan Stivell
Jenovefa
00:00
Pyotr Ilyich Tchaikovsky
Eugene Onegin (Act 1 sc.3: Onegin's aria)
Singer: Dmitri Hvorostovsky
Singer: Olga Guryakova
Orchestra: Orchester der Wiener Staatsoper
Conductor: Kirill Petrenko
00:00
Wolfgang Amadeus Mozart
Le Nozze di Figaro (Sull'aria...)
Singer: Barbara Bonney
Singer: Arleen Augér
Orchestra: Drottningholm Court Theatre Orchestra
Conductor: Arnold Östman 
00:00
Ernest John Moeran
String Quartet in A minor (1st mvt: Allegro)
Ensemble: Maggini Quartet
00:00
Gavin Higgins
Ekstasis (3: We turn to the gods...)
Performer: David Cohen
Performer: Sara Roberts
Ensemble: Piatti Quartet
Jazz records from across the genre, played in special sequences to highlight the wonders of jazz history. All pieces have been specifically requested by Radio 3 listeners
https://www.bbc.co.uk/programmes/b006tnn9
Sun 12 Jun 2022
16:00
BBC Radio 3
https://www.bbc.co.uk/programmes/m0018232
Alyn Shipton presents jazz records of all styles as requested by you. Get in touch: jrr@bbc.co.uk or use #jazzrecordrequests on social.
Music Played
01. All The Things You Are
Art Pepper & Shorty Rogers
COMPLETE LIGHTHOUSE SESSIONS
JAZZ FACTORY
https://www.discogs.com/ja/release/4625292-Shorty-Rogers-Art-Pepper-Popo
02. Gypsy In My Soul
Veronica Swift
CONFESSIONS
MACK AVENUE
03. In The Mountains
Espen Eriksen & Andy Sheppard
IN THE MOUNTAINS
RUNE GRAMMAFON
04. Didn't He Ramble
Ken Colyer
THE CLASSIC YEARS VOL.3
UPBEAT
05. Coal Cart Blues
Louis Armstrong
INTEGRALE LOUIS ARMSTRONG VOL.9
FREMEAUX
06. These Foolish Things
Louis Armstrong & Ella Fitzgerald
ELLA AND LOUIS: THE COMPLETE NORMAN GRANZ SESSIONS
ONE
07. Django
Stéphane Grappelli
DJANGO
AMERICAN JAZZ CLASSICS
https://www.discogs.com/ja/release/6337561-Stephane-Grappelly-Django-
08. Round Midnight
Thelonious Monk
COMPLETE BLUE NOTE RECORDINGS
BLUE NOTE
09. Paris On Ponce
René Marie
LIVE AT JAZZ STANDARD
MAX JAZZ
10. The Believer
Marquis Hill
NEW GOSPEL
EDITION