音楽の泉
クラシック音楽の入門番組として1949年に放送を開始、今日まで数多くの名曲を紹介してきました。ゆったりと流れる時間のおともに、「音楽の泉」でクラシック音楽をお楽しみください。
https://www4.nhk.or.jp/P685/
ベートーベンの交響曲第7番
放送日: 2022年 9月18日(日)
放送時間: 午前8時05分~午前8時55分(50分)
解説: 奥田佳道
楽曲
交響曲 第7番 イ長調 作品92
ベートーベン:作曲
(管弦楽)ウィーン・フィルハーモニー管弦楽団
(指揮)アンドリス・ネルソンス
(36分10秒)
<ユニバーサル UCCG-40091/5>
https://tower.jp/item/4944856/
七重奏曲 変ホ長調 作品20から
第5楽章 スケルツォ
ベートーベン:作曲
(合奏)ウィーン・ヴィルトゥオーゼン
(3分12秒)
<ポニーキャニオン PCCL-00301>
ウィークエンドサンシャイン
ブロードキャスター、ピーター・バラカンのナビゲートで送るウィークエンド・ミュージックマガジン。独特の嗅覚とこだわりの哲学でセレクトしたグッド・サウンドと、ワールドワイドな音楽情報を伝える。
https://www4.nhk.or.jp/sunshine/
放送日: 2022年 9月17日(土)
放送時間: 午前 7:20~午前 9:00(100分)
ピーター・バラカン
https://www4.nhk.or.jp/sunshine/66/
THIS WEEK'S PLAYLIST
01. Organ Grinder's Swing
Jimmy Smith
Talkin' Verve: Roots Of Acid Jazz
<Verve POCJ1593>
02. Satisfaction
Jimmy Smith
Talkin' Verve: Roots Of Acid Jazz
<Verve POCJ1593>
03. King Of The Road
Jimmy Smith & Wes Montgomery
Further Adventures Of Jimmy & Wes
<Verve POCJ2185>
04. Four On Six
Wes Montgomery & The Wynton Kelly Trio
Impressions: The Verve Jazz Sides
<Verve POCJ1575-6>
05. In The Mornings Out There
Jimmy Giuffre 3
The Verve Story: 1944-1994
<Verve POCJ2271-4>
06. I Remember You
Lee Konitz
The Verve Story: 1944-1994
<Verve POCJ2271-4>
07. Desafinado (Off Key)
Stan Getz & Charlie Byrd
The Verve Story: 1944-1994
<Verve POCJ2271-4>
08. The Girl From Ipanema
Stan Getz & Joao Gilberto
The Verve Story: 1944-1994
<Verve POCJ2271-4>
09. Soul Sauce
Cal Tjader
The Verve Story: 1944-1994
<Verve POCJ2271-4>
10. `Round Midnight
Bill Evans
The Verve Story: 1944-1994
<Verve POCJ2271-4>
11. I'm Gonna Move To The Outskirts Of Town
Ray Charles
Genius + Soul = Jazz
<DCC PSCW1041>
12. Where Flamingos Fly
The Gil Evans Orchestra
The House That Trane Built: The Story Of Impulse Records
<IMPULSE! UCCI7001-4>
13. Stolen Moments
Oliver Nelson
The House That Trane Built: The Story Of Impulse Records
<IMPULSE! UCCI7001-4>
14. Greensleeves
John Coltrane
The House That Trane Built: The Story Of Impulse Records
<IMPULSE! UCCI7001-4>
世界の快適音楽セレクション
"快適音楽"を求めるギターデュオのゴンチチによる、ノンジャンル・ミュージック番組。
https://www4.nhk.or.jp/kaiteki/
放送日: 2022年 9月17日(土)
放送時間: 午前 9:00〜午前10:55(115分)
ゴンチチ
渡辺亨
− 街(がい)の音楽 −
楽曲
「On The Street Where You Live(君住む街角)」
ゴンチチ
(3分09秒)
<ポニー・キャニオン PCCA-01792>
「霧のブリーカー街」
Simon & Garfunkel
(2分48秒)
<SONY MUSIC SICP-1481>
「Basin Street Blues」
The Dave Brubeck Quartet
(4分32秒)
<コロムビア CK 40627>
「Downtown Lights」
Annie Lennox
(6分45秒)
<SONY MUSIC BVCP-796>
「シュガー・タウンは恋の街」
槙みちる
(2分10秒)
<VICTOR DSKA034>
「Honeysuckle Rose」
Illinois Jacquet
(6分49秒)
<ESSENTIAL JAZZ CLASSICS EJC55570>
「Back To China Town」
エディ藩
(4分51秒)
<UNIVERSAL UPCY-9738>
「Mujer」
Joe Bataan
(4分32秒)
<日本コロムビア V2CP-5013>
「57番通りの出来事」
Bruce Springsteen
(7分44秒)
<SONY MUSIC MHCP-722>
「プロペラ市さえ町あれば通り1の2の3」
中川イサト
(2分24秒)
<SONY MUSIC CSCL-1253>
「De Mares E Marias」
Rodrigo Maranhao
(3分24秒)
<UNIVERSAL 60252733541>
「In Hollywood」
The Fifth Avenue Band
(3分27秒)
<WARNER WPCR-75399>
「Street of Dreams」
Steve Khan
(7分47秒)
<POLYDOR 849 563-2>
「Notting Hill Blues」
Aztec Camera
(6分41秒)
<WEA WMC5110>
「Map To The Treasure」
Billy Childs feat. Lisa Fischer
(7分15秒)
<SONY MUSIC SICP-30657>
「君と住む街で」
ゴンチチ
(3分17秒)
<SONY MUSIC MHCL 30629>
「Crossing At The Shallow」
Sam Prekop & John McEntire
(6分49秒)
<HEADZ THRILL-JP 54>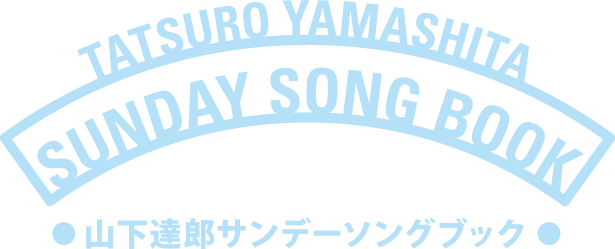 山下達郎の個人コレクションを使って発信される日本最高のオールディーズ・プログラム!
JFN (TOKYO-FM系 全国38局ネット)毎週日曜日 14:00~14:55
https://www.tatsuro.co.jp/sunday/
ほとんどリクエスト
2022年09月18日プレイリスト
01. 悲しみのJODY
山下達郎
1983
MELODIES
02. A GIRL LIKE YOU
THE YOUNG RASCALS
1967
ガール・ライク・ユー
03. NEVER PICK A PRETTY GIRL
DEE DEE SHARP
1964
04. I BELIEVE IN LOVE
NEW YORKERS WITH WILL LEE
1980
愛のサスペンス
05. SAY IT AGAIN
DANNY PEARSON
1978
MR. DANNY PEARSON
06. OH! MARY DON'T YOU WEEP
ERIC GALE
1977
MULTIPLICATION
07. BIGGEST PART OF ME
AMBROSIA
1980
ONE EIGHTY
08. 風の回廊 (LIVE)
山下達郎
16/03/04
金沢歌劇座
Desert Island Discs
Desert Island Discs was created by Roy Plomley in 1942, and the format is simple
Eight tracks, a book and a luxury: what would you take to a desert island? Guests share the soundtrack of their lives
https://www.bbc.co.uk/programmes/b006qnmr
Sue Barker
Sun 18 Sep 2022
11:15
BBC Radio 4
https://www.bbc.co.uk/programmes/m001c678
Sue Barker is a television presenter and former professional tennis player. She presented the BBC's Wimbledon coverage for nearly three decades, before stepping down this year, when she received a standing ovation.
Sue was born in Devon in 1956, and was educated at the Marist Convent School where she had a reputation for being naughty – until her PE teacher, Mrs Chadwick, diverted her energy into tennis. Aged 11 she was selected for training by the local tennis coach Arthur Roberts, who had already guided players to Grand Slam titles. Sue started playing – and winning – junior tournaments.
She turned professional at 17, and moved to the US, joining a new women's tour set up by Billie Jean King. During her career, she reached the ranking of World No. 3, playing and defeating her contemporaries, including Chris Evert, Martina Navratilova, Evonne Goolagong and Virginia Wade. Her biggest win came at the French Open in 1976 where, aged 20, she took her first – and only – Grand Slam title. Her biggest disappointment came at Wimbledon the following year, when she lost in the semi-final, despite being the clear favourite.
Plagued by injuries, she retired from tennis in 1985. She began commentating on Australia's Channel 7, before moving to BskyB in the UK, and then joining the BBC in 1993. She has hosted Wimbledon, Grandstand, the Summer and Winter Olympics, the Commonwealth Games, BBC Sports Personality of the Year, and A Question of Sport. When she announced her retirement from TV, her idol Billie Jean King called her the GOAT, the 'greatest of all time'.
Presenter Lauren Laverne
Producer Katy Hickman
Music Played
01. Run Boy Run
Woodkid
DIVERGENT: ORIGINAL MOTION PICTURE SOUNDTRACK
LIONSGATE/DIVERGENT SCORE
02. 
Edvard Grieg
Piano Concerto in A minor, opus 16
Performer: Clifford Curzon
Orchestra: London Symphony Orchestra
Conductor: Øivin Fjeldstad
GRIEG/SCHUMANN/FRANCK: PIANO CONCERTOS/SYMPHONIC VARIATIONS
DECCA MUSIC GROUP LTD.
03. Harry Hippie
Bobby Womack
THE BEST OF BOBBY WOMACK - THE SOUL YEARS
CAPITOL RECORDS
04. California Girls
The Beach Boys
THE VERY BEST OF THE BEACH BOYS: SOUNDS OF SUMMER
CAPITOL CATALOG MKT
05. The Greatest Love Of All
George Benson
MUHAMMED ALI IN "THE GREATEST"
ARISTA/LEGACY
06. Simply Beautiful
Al Green
GREATEST HITS: THE BEST OF AL GREEN
FAT POSSUM
07. Grandstand
Keith Mansfield
CLASSIC TELEVISION AND RADIO THEMES
KPM MAIN SERIES
08. Philadelphia Freedom
Elton John
GOODBYE YELLOW BRICK ROAD (SUPER DELUXE)
UMC (UNIVERSAL MUSIC CATALOGUE)
Private Passions
Guests from all walks of life discuss their musical loves and hates.
https://www.bbc.co.uk/programmes/b006tnv3
James Runcie
Sun 18 Sep 2022
12:00
BBC Radio 3
https://www.bbc.co.uk/programmes/m001bz68
Sometimes a musical work of art is so perfect, so magnificent, that it's almost impossible to remember the work that's gone on, behind the scenes, from the early drafts to the anxiety and relief of the first performance. That's certainly true of a masterpiece such as Bach's St Matthew Passion. But writer James Runcie wants us to think about what went on in Bach's mind while he was creating that magnificent Passion, and he's written both a play and a novel about it. The novel, his twelfth, is called The Great Passion and it was published earlier this year; it was also broadcast on Radio 4 just before Easter.
James is an award-wining film-maker, playwright and artistic director who has worked at the BBC, the Bath Literary Festival and Southbank Centre. He's also the author of the Grantchester detective novels, now filming their eighth series for television. The hero's a young priest, who solves crimes while wrestling with problems of religious faith - and religion is something James Runcie knows all about, as his father was Archbishop of Canterbury.
In conversation with Michael Berkeley, James Runcie talks about the influence of his father, and of his unconventional mother, who was a pianist and piano teacher; in their household, he says, religion was optional, but music was compulsory. He shares his passion for the works of Bach in three of his choices, including the Matthew Passion. And he talks movingly about the death of his wife, the drama director Marilyn Imrie, from Motor Neurone Disease. When she was no longer able to speak, he played her music.
A Loftus Media production for BBC Radio 3
Produced by Elizabeth Burke
Music Played
00:00
Johann Sebastian Bach
Cantata no.51: Jauchzet Gott in allen Landen
Singer: Julianne Baird
Ensemble: Bach‐Collegium Stuttgart
Director: Joshua Rifkin
00:00
Franz Schubert
Impromptu in C minor, D.899 no.1
Performer: Alfred Brendel
00:00
Johann Sebastian Bach
French Suite no.5 in G major (3rd mvt: Sarabande)
Performer: Joanna MacGregor
00:00
Ella Fitzgerald
Blue Moon
00:00
Johann Sebastian Bach
Mache dich... (St Matthew Passion)
Singer: Dietrich Fischer‐Dieskau
Orchestra: Munich Bach Orchestra
Conductor: Karl Richter
00:00
Henry Purcell
Evening Hymn
Singer: Carolyn Sampson
Performer: Elizabeth Kenny
Jazz records from across the genre, played in special sequences to highlight the wonders of jazz history. All pieces have been specifically requested by Radio 3 listeners
https://www.bbc.co.uk/programmes/b006tnn9
Sun 18 Sep 2022
16:00
BBC Radio 3
https://www.bbc.co.uk/programmes/m001bz6d
Alyn Shipton presents jazz records of all styles as requested by you, including music from altoist Steve Coleman and pianist Mose Allison as well as tributes to trumpeter Jaimie Branch and organist Joey DeFrancesco.
Music Played
01. The Fugue
Maynard Ferguson
1958
MESSAGE FROM NEWPORT
ROULETTE
https://www.discogs.com/ja/master/378588-Maynard-Ferguson-A-Message-From-Newport
02. Black March
Kenny Wheeler & London Vocal Project
2012
MIRRORS
EDITION
https://www.discogs.com/ja/release/4313664-Kenny-Wheeler-Norma-Winstone-London-Vocal-Project-Mirrors
03. Some Other Time
Monica Zetterlund & Bill Evans
1964
WALTZ FOR DEBBY
VERVE
04. Nelson Stomp
King Oliver
KING OLIVER AND HIS ORCHESTRA 1929-1930
RCA JAZZ TRIBUNE
05. Swingin' The Berrys
Emmett Berry And His Orchestra
AMERICANS SWINGING IN PARIS
EMI FRANCE
06. Roll With It
Joey DeFrancesco
2021
MORE MUSIC
MACK AVENUE
07. Rhythm People
Steve Coleman & Five Elements
RHYTHM PEOPLE
RCA
08. Melba's Minor
Gloria Coleman
SOUL SISTERS
IMPULSE
09. Don't Ever Say Goodbye
Mose Allison
LOCAL COLOR
PRESTIGE
10. Simple Silver Surfer
Jaimie Branch
2019
FLY OR DIE Ⅱ: BIRD DOGS OF PARADISE
INTERNATIONAL ALBUM