音楽の泉
クラシック音楽の入門番組として1949年に放送を開始、今日まで数多くの名曲を紹介してきました。ゆったりと流れる時間のおともに、「音楽の泉」でクラシック音楽をお楽しみください。
https://www4.nhk.or.jp/P685/
放送日: 2021年 5月 9日(日)
放送時間: 午前8時05分~午前8時55分(50分)
解説: 奥田佳道
楽曲
交響曲 第9番 ホ短調 作品95「新世界から」
ドボルザーク:作曲
(管弦楽)ウィーン・フィルハーモニー管弦楽団
(指揮)小澤征爾
(44分23秒)
(1991年5月ライブ録音)
<PHILIPS PHCP-198>
ウィークエンドサンシャイン
ブロードキャスター、ピーター・バラカンのナビゲートで送るウィークエンド・ミュージックマガジン。独特の嗅覚とこだわりの哲学でセレクトしたグッド・サウンドと、ワールドワイドな音楽情報を伝える。
https://www4.nhk.or.jp/sunshine/
放送日: 2021年 5月 8日(土)
放送時間: 午前 7:20~午前 9:00(100分)
ピーター・バラカン
https://www4.nhk.or.jp/sunshine/66/
THIS WEEK'S PLAYLIST
01. Guaguanco Pa'l Que Sabe
Johnny Pacheco
El Maestro
(4分53秒)
<FANIA V2CP 5009-10>
02. Plastico
Willie Colon & Ruben Blades
Siembra
(6分37秒)
<FANIA V2CP 5003>
03. Esclavo Triste
Marc Ribot & Los Cubanos Postizos
The Prosthetic Cubans
(6分04秒)
<ATLANTIC 83116-2>
04. Roots, Rock, Reggae
Bob Marley & The Wailers
Rastaman Vibration
(3分36秒)
<ISLAND UICY3175>
05. Redemption Song
Bob Marley & The Wailers
Uprising
(3分46秒)
<ISLAND UICY3178>
06. Rolling Man
Mick Fleetwood & Friends(feat. Rick Vito)
Celebrate the Music of Peter Green and the Early Years of Fleetwood Mac
(4分14秒)
<BMG BMGCAT454BOX>
07. Homework
Mick Fleetwood & Friends(feat. Jonny Lang)
Celebrate the Music of Peter Green and the Early Years of Fleetwood Mac
(4分00秒)
<BMG BMGCAT454BOX>
08. Black Magic Woman
Mick Fleetwood & Friends(feat. Rick Vito)
Celebrate the Music of Peter Green and the Early Years of Fleetwood Mac
(7分14秒)
<BMG BMGCAT454BOX>
09. The Sky Is Crying
Mick Fleetwood & Friends(feat. Jeremy Spencer, Bill Wyman)
Celebrate the Music of Peter Green and the Early Years of Fleetwood Mac
(6分30秒)
<BMG BMGCAT454BOX>
10. Oh Well(Part.2)
Mick Fleetwood & Friends(feat. David Gilmour)
Celebrate the Music of Peter Green and the Early Years of Fleetwood Mac
(5分55秒)
<BMG BMGCAT454BOX>
11. Oh Lord, Don't Let Them Drop That Atom Bomb On Me
New Moon Jelly Roll Freedom Rockers feat. Jim Dickinson
New Moon Jelly Roll Freedom Rockers - Volume 2
(4分37秒)
<STONY PLAIN SPCD1417>
12. She's About a Mover
New Moon Jelly Roll Freedom Rockers feat. Alvin Youngblood Hart
New Moon Jelly Roll Freedom Rockers - Volume 2
(4分56秒)
<STONY PLAIN SPCD1417>
13. Poquita Fe
Flaco Jimenez
Flaco's Amigos
(4分12秒)
<ARHOOLIE PCD-24101>
世界の快適音楽セレクション
"快適音楽"を求めるギターデュオのゴンチチによる、ノンジャンル・ミュージック番組。
https://www4.nhk.or.jp/kaiteki/
放送日: 2021年 5月 8日(土)
放送時間: 午前 9:00〜午前10:55(115分)
渡辺亨
− 音楽棚から見つけたモノ −
楽曲
01. 1967
ゴンチチ
(2分24秒)
<EPIC ESCL3738>
02. Moon Of Manakoora
Henry Mancini
(2分47秒)
<EL REC. ACMEM155CD>
03. Shelley's World
Eddie Higgins Trio
(3分55秒)
<IMPORTS B00DRE80SA>
04. Mon Fantome
Baptiste Trotignon
(4分19秒)
<NAIVE NJ 622441>
05. Clube Da Esquina
Nana Caymmi
(3分17秒)
<EMI 837706 2>
06. I Don't Mind
Dr.Feelgood
(2分38秒)
<WARNER MUSIC JAPAN TOCP-70051,70052>
07. Blue
Florencia Otero
(5分03秒)
<BAU BAU1192>
08. Seven
Blake Mills
(4分59秒)
<Record COLLECTION/VERVE RECORDS B0019670-02>
09. Goodbye ~We'll Be Together Again
Ray Charles & Betty Carter
(3分21秒)
<Octave B01IHN55QK>
10. Batuque
Bebeto
(3分07秒)
<WHAT MUSIC WMCD-0016>
11. My Baby Just Cares For Me
Nelson Riddle
(2分05秒)
<DRG B000FUF6ZY>
12. Cities(Alternate Version)
Talking Heads
(5分28秒)
<RHINO/WARNER BROS. R2 73934>
13. River Man
Teddy Thompson
(5分05秒)
<STORYSOUND 161-010>
14. Yes, I'm Ready
The Royalettes
(3分06秒)
<MARGINAL MAR017>
15. The Moon Of Manakoora
Dorothy Lamour
(2分49秒)
<ASV CD AJA 5231>
16. なまけ三昧
ゴンチチ
(1分59秒)
<EPIC ESCL4062>
17. Anthem
Charles Lloyd & The Marvels
(6分19秒)
<UNIVERSAL UCCQ 1133>
18. Prayer
Charles Lloyd & The Marvels
(8分37秒)
<UNIVERSAL UCCQ 1133>
19. Boy Hood
Jon Batiste
(4分26秒)
<UNIVERSAL UCCV 1186>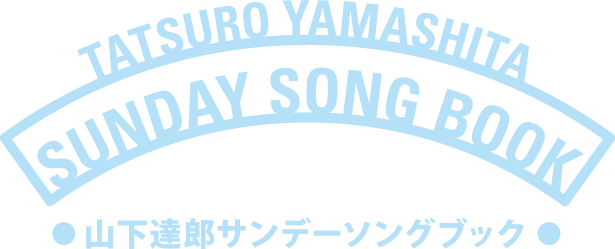 山下達郎の個人コレクションを使って発信される日本最高のオールディーズ・プログラム!!
JFN (TOKYO-FM系 全国38局ネット)毎週日曜日 14:00~14:55
https://www.tatsuro.co.jp/sunday/
棚からひとつかみ
2021年05月09日プレイリスト
01. ドーナツ・ソング (LIVE)
山下達郎
2019/10/13
根室市総合文化会館
02. MY GENERATION
THE WHO
1965
03. GO ALL THE WAY
THE ISLEY BROTHERS
1980
GO ALL THE WAY
04. DO IT TO MY MIND
JOHNNY BRISTOL
1976
BRISTOL'S CREME
05. (LET'S GO) ALL THE WAY
THE WHISPERS
1978
HEADLIGHTS
06. DAYS OF WINE AND ROSES
JACKIE GLEASON
1963
MOVIE THEMES FOR LOVERS ONLY
07. ひととき (LIVE)
山下達郎
2020/12/26
アコースティック配信ライブ
高円寺JIROKICHI
宮治淳一のラジオ名盤アワー
ラジオ日本レコード室にある、ラジオ関東時代からの8万枚以上の洋楽レコードから、宮治淳一が選曲してあなたにお届けします。
曲のエピソードや、その時代背景とともに紹介していきます。
http://www.jorf.co.jp/?program=miyaji
放送日: 2021年 5月 9日(日)
1970年5月の US HITS
2021年05月09日プレイリスト
01. Mississippi Queen
Mountain
02. And My Heart Sang (Tra La La)
Brenda & The Tabulations
03. Sweet Feeling
Candi Staton
04. Tobacco Road
Jamul
05. Baby I Love You
Little Milton
06. Them Changes
Buddy Miles & The Freedom Express
07. Go Back
Crabby Appleton
08. Fire & Rain
R.B.Greaves
09. Baby Hold On
The Grass Roots
10. It's All In The Game
Four Tops
11. O-o-h Child
The 5 Stairsteps
12. Cinnamon Girl
The Gentrys
13. California Girl
Eddie Floyd
14. California Soul
Marvin Gaye & Tammi Terrell
Desert Island Discs
Desert Island Discs was created by Roy Plomley in 1942, and the format is simple
Eight tracks, a book and a luxury: what would you take to a desert island? Guests share the soundtrack of their lives
https://www.bbc.co.uk/programmes/b006qnmr
Billie Piper
Sun 9 May 2021
11:00
BBC Radio 4
https://www.bbc.co.uk/programmes/m000vy1j
Billie Piper is an Olivier Award winning actor and former pop star.
She was born in Swindon in September 1982, and her parents nurtured her interests in dance and drama from a young age.
After a winning a scholarship to study at the Sylvia Young Theatre School, she moved to London as a young teenager, leaving the family home. By the age of 15, she was a full time pop star. She became the youngest female artist ever to go straight to number one in the UK charts when her debut single was a hit in 1998.
Just three years later, after releasing more successful singles and two albums and touring furiously to promote them, Billie left the music industry. She married the DJ Chris Evans, and found herself the frequent subject of newspaper stories.
She decided to turn to acting, her first love, and by 2005 she was back in the spotlight playing Rose Tyler in the BBC's revival of Doctor Who. Since then she has taken on a wide range of acclaimed screen and stage roles, most notably picking up all six available awards for Best Actress – including the Olivier Award – when she starred in a new version of Lorca's play Yerma. Her recent TV series I Hate Suzy, which she co-created, has been BAFTA nominated and she has also written and directed her first film, Rare Beasts.
Presenter Lauren Laverne
Producer Sarah Taylor
Private Passions
Guests from all walks of life discuss their musical loves and hates.
https://www.bbc.co.uk/programmes/b006tnv3
George Szirtes
Sun 9 May 2021
12:00
BBC Radio 3
https://www.bbc.co.uk/programmes/m000vwps
George Szirtes arrived in Britain at the age of eight, wearing only one shoe. It was 1956, and as the Soviet tanks rolled into Budapest, George and his family fled on foot across the border to Austria, eventually ending up (with many others) as refugees in London. It was such a hasty journey that one of his shoes got lost on the way. From a very early age, he wanted to be a poet – and he has certainly fulfilled that ambition over the last forty years, publishing close to 20 books of prize-winning poetry, and as many translations from Hungarian literature. His moving memoir, The Photographer at 16, won the James Tait Black Prize and was recently broadcast on Radio 4.
George talks to Michael from his house in Wymondham, an old butcher's shop which he and his wife, the artist Clarissa Upchurch, have decorated with dramatic murals. He discusses his memories of leaving Hungary, walking across the border, and about how he then went further back, reconstructing his mother's incarceration in concentration camps during the War. He explains too the project of writing a poem every day on Twitter, which has enlivened this strange period of lockdown.
His playlist includes Tallis, Bartók, Bach, Ravel and Berlioz – as well as an early blues recording from 1931. What they all have in common, he says, is that each opened a door for him into a new world.
Produced by Elizabeth Burke
A Loftus Media production for BBC Radio 3
Music Played
00:00
Hector Berlioz
Dies Irae (Grande Messe des Morts)
Choir: CBSO Chorus
Orchestra: City of Birmingham Symphony Orchestra
Conductor: Louis Frémaux
00:00
Béla Bartók
6 Romanian Folk Dances
Performer: David Oistrakh
Performer: Inna Kollegorskaya
00:00
Maurice Ravel
String Quartet in F major (2nd mvt: Assez vif - Tres rhythme)
Ensemble: Quatuor Ébène
00:00
Richard Strauss
Fruhling (4 Last Songs)
Singer: Renée Fleming
Orchestra: Houston Symphony
Conductor: Christoph Eschenbach
00:00
Johann Sebastian Bach
Chaconne (Partita no.2 in D minor)
Performer: Hilary Hahn
00:00
Thomas Tallis
Spem in Alium
Choir: Cardinall's Musick
Conductor: Andrew Carwood
00:00
Skip James
Devil got my woman
Jazz records from across the genre, played in special sequences to highlight the wonders of jazz history. All pieces have been specifically requested by Radio 3 listeners
https://www.bbc.co.uk/programmes/b006tnn9
Sun 9 May 2021
16:00
BBC Radio 3
https://www.bbc.co.uk/programmes/m000vwpv
Alyn Shipton presents music by artists as varied as Mildred Bailey, Patricia Barber, Vic Dickenson and Esbjorn Svensson, not to mention a reunion of Eddie Condon's Chicagoans under Jack Teagarden's leadership, with some surprise guests.
Music Played
01. Tickle Toe
Dave Lambert, Annie Ross & Jon Hendricks
FOUR CLASSIC ALBUMS
AVID
02. Broadway/ Afternoon In Paris
Christian Garrick & David Gordon
PAPER JAM
FLYING BLUE WHALE
03. From Gagarin's Point Of View
Esbjörn Svensson Trio
SVENSSON/BERGLUND/OSTROM - FROM GAGARIN'S POINT OF VIEW
ACT
04. Hallelujah
Adrian Cox
PROFOUNDLY BLUE
APP RECORDS
05. Brown Eyes
Johnny De Droit
NEW ORLEANS IN THE 20S
TIMELESS
06. You Must Have Been A Beautiful Baby
Mildred Bailey & Red Norvo and His Orchestra
THE COMPLETE COLUMBIA RECORDING SESSIONS VOL.3 1938-1942
SONY
07. Round Midnight
Jimmy Smith
JIMMY SMITH/LOU DONALDSON COMPLETE STUDIO RECORDINGS
PHONO
08. Soon
Sarah Vaughan
SARAH VAUGHAN SINGS GEORGE GERSHWIN
MASTERJAZZ
09. I Cover The Waterfront
Vic Dickenson Septet
FIVE CLASSIC ALBUMS
AVID
10. Take Me To The Land Of Jazz
Jack Teagarden
CHICAGO AND ALL THAT JAZZ
PHOENIX
11. Let It Rain
Patricia Barber
COMPANION
BLUE NOTE/PREMONITION
12. Parker's Mood
Charlie Parker
CHARLIE PARKER QUINTET WITH MILES DAVIS COMPLETE STUDIO MASTERS
JAZZ IMAGES