音楽の泉
クラシック音楽の入門番組として1949年に放送を開始、今日まで数多くの名曲を紹介してきました。ゆったりと流れる時間のおともに、「音楽の泉」でクラシック音楽をお楽しみください。
https://www4.nhk.or.jp/P685/
放送日: 2022年 6月 5日(日)
放送時間: 午前8時05分~午前8時55分(50分)
解説: 奥田佳道
楽曲
ピアノ・ソナタ 変ロ長調 D.960
シューベルト:作曲
(ピアノ)クリスティアン・ツィマーマン
(43分09秒)
<ユニバーサル UCCG-1775>
https://tower.jp/item/4561986/
ウィークエンドサンシャイン
ブロードキャスター、ピーター・バラカンのナビゲートで送るウィークエンド・ミュージックマガジン。独特の嗅覚とこだわりの哲学でセレクトしたグッド・サウンドと、ワールドワイドな音楽情報を伝える。
https://www4.nhk.or.jp/sunshine/
放送日: 2022年 6月 4日(土)
放送時間: 午前 7:20~午前 9:00(100分)
ピーター・バラカン
特集 Specialty Records その1
https://www4.nhk.or.jp/sunshine/66/
THIS WEEK'S PLAYLIST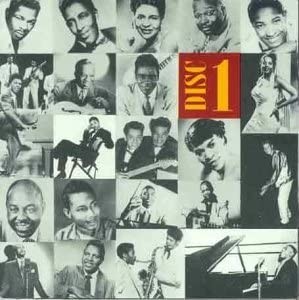 01. Boogie No.1
Sepia Tones
The Specialty Story
<Specialty 5SPCD4412-2>
02. Voo-It, Voo-It
Marion Abernathy
The Specialty Story
<Specialty 5SPCD4412-2>
03. R.M. Blues
Roy Milton & His Solid Senders
The Specialty Story
<Specialty 5SPCD4412-2>
04. X-Temporaneous Boogie
Camille Howard
The Specialty Story
<Specialty 5SPCD4412-2>
05. Rockin' Boogie
Joe Lutcher & His Society Cats
The Specialty Story
<Specialty 5SPCD4412-2>
06. Cadillac Boogie
Jimmy Liggins & His Drops Of Joy
The Specialty Story
<Specialty 5SPCD4412-2>
07. The Hucklebuck
Roy Milton & His Solid Senders
The Specialty Story
<Specialty 5SPCD4412-2>
08. Pink Champagne
Joe Liggins & His Honeydrippers
The Specialty Story
<Specialty 5SPCD4412-2>
09. Please Send Me Someone To Love
Percy Mayfield
The Specialty Story
<Specialty 5SPCD4412-2>
10. Jesus Met the Woman at the Well
The Pilgrim Travelers
The Best Of The Pilgrim Travelers
<Specialty SPCD-7204-2>
11. By & By
The Soul Stirrers
Greatest Gospel Gems
<Specialty 30CP-272>
12. Jesus Gave Me Water
Sam Cooke and the Soul Stirrers
The Two Sides Of Sam Cooke
<Specialty PCD1908>
13. Nearer To Thee
Sam Cooke and the Soul Stirrers
Gospel Stars In Concert
<Specialty PCD1821>
14. My Rock
The Swan Silvertones
Ain't That Good News
<Specialty PCD1920>
15. The Ball Game
Sister Wynona Carr
Greatest Gospel Gems
<Specialty 30CP-272>
16. Oh Lord, Stand By Me
The Five Blind Boys Of Alabama
Greatest Gospel Gems
<Specialty 30CP-272>
17. That's Enough
Dorothy Love Coates
The Best Of Dorothy Love Coates And The Original Gospel Harmonettes
<Specialty PCD1823>
18. Black Cat Bone
Lightnin' Hopkins
Dark Muddy Bottom Blues
<Specialty PCD1832-3>
19. Lawdy Miss Clawdy
Lloyd Price
The Specialty Story
<Specialty 5SPCD4412-2>
20. Dream Girl
Jesse & Marvin
The Specialty Story
<Specialty 5SPCD4412-2>
21. Lucy Mae Blues
Frankie Lee Sims
The Specialty Story
<Specialty 5SPCD4412-2>
22. The Things That I Used To Do
Guitar Slim
The Specialty Story
<Specialty 5SPCD4412-2>
23. Drunk
Jimmy Liggins & His 3-D Music
The Specialty Story
<Specialty 5SPCD4412-2>
https://en.wikipedia.org/wiki/Specialty_Records
世界の快適音楽セレクション
"快適音楽"を求めるギターデュオのゴンチチによる、ノンジャンル・ミュージック番組。
https://www4.nhk.or.jp/kaiteki/
放送日: 2022年 6月 4日(土)
放送時間: 午前 9:00〜午前10:55(115分)
ゴンチチ
藤川パパQ
− THE の音楽 −
楽曲
「in the smoke」
ゴンチチ
(4分44秒)
<SO WHAT? ESCB2004>
「The "A" List」
Luis Perdomo
(7分18秒)
<CRISS CROSS JAZZ CRISS1357CD>
「The Sing」
Bill Callahan
(4分31秒)
<DRAG CITY DC553CD>
「You're The First, The Last, My Everything」
Michael Buble
(3分45秒)
<WARNER WPCR-18501>
「The Sidewinder」
Artemis
(5分05秒)
<BLUE NOTE REC. 00602508937385>
「The Lady Is Blue」
Les Baxter
(2分21秒)
<EL ACMEM171CD>
「The Path」
Chien Chien Lu
(6分29秒)
<P-VINE PCD-94050>
「この夕べ」
アルヴェーン:作曲
(コーラス)ザ・リアル・グループ
(指揮)エリック・エリクソン
(3分17秒)
<SPICE OF LIFE PBCM-61027>
「The World Is A Ghetto」
Los Lobos
(5分41秒)
<NEW WEST NW6516>
「So Louco」
Nana Caymmi
(3分22秒)
<SOM LIVRE SOM LIVRE 0651 2>
「The Weight」
The Band
(4分38秒)
<WARNER WPCR-1185/6>
「いそしぎ(The Shadow Of Your Smile)」
Ann Burton
(5分08秒)
<EPIC DYCP-10157/8>
「O Pato」
Walter Wanderley
(2分11秒)
<EL ACMEM201CD>
「私に人生と言えるものがあるなら」
高石ともやとザ・ナターシャセブン
(3分46秒)
<東芝EMI CT25-9026>
「Watchdog In The Afternoon」
ゴンチチ
(4分13秒)
<EPIC ESCB2241>
「A Change Is Gonna Come」
Sam Cooke
(3分13秒)
<BMGビクター R32P-1041>
「A Change Is Gonna Come」
Daniel Hope & Joy Denalane
(3分45秒)
<DEUTSCHE GRAMMOPHON 486 1940>
「テンミカチ ドンミカチ ヒヤミカチ」
ひがけい子
(3分26秒)
<リスペクトレコード RES-338>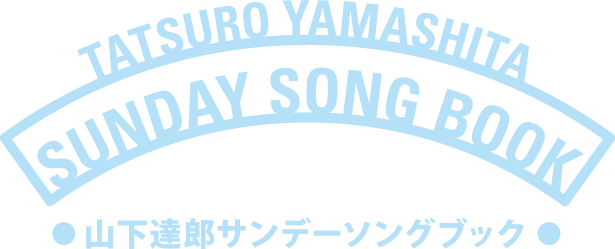 山下達郎の個人コレクションを使って発信される日本最高のオールディーズ・プログラム!
JFN (TOKYO-FM系 全国38局ネット)毎週日曜日 14:00~14:55
https://www.tatsuro.co.jp/sunday/
リクエスト+棚からひとつかみ
2022年06月05日プレイリスト
01. LOVE'S ON FIRE
山下達郎
6月22日発売ニューアルバム
SOFTLY
02. OPEN THE DOOR TO YOUR HEART
DARRELL BANKS
1966
DARRELL BANKS IS HERE !
03. IT'S ALL OVER NOW
THE VALENTINOS
1964
04. ALWAYS IN THE RAIN
DION
1989
YO' FRANKIE
05. POW
LARRY GRAHAM & GRAHAM CENTRAL STATION
1978
MY RADIO SURE SOUNDS GOOD TO ME
06. WHAT SHE WANTS
MICHAEL MARTIN MURPHY
1984
THE BEST OF MICHAEL MARTIN MURPHY
07. REASON TO BELIEVE
TIM HARDIN
1966
TIM HARDIN 1
08. SOME GUYS HAVE ALL THE LUCK
THE PERSUADERS
1973
BEST THING THAT EVER HAPPENED TO ME
09. WINDY LADY (LIVE)
山下達郎
16/04/09
沖縄市民会館
Desert Island Discs
Desert Island Discs was created by Roy Plomley in 1942, and the format is simple
Eight tracks, a book and a luxury: what would you take to a desert island? Guests share the soundtrack of their lives
https://www.bbc.co.uk/programmes/b006qnmr
Jon Ronson
Sun 5 Jun 2022
11:15
BBC Radio 4
https://www.bbc.co.uk/programmes/m00180zy
Jon Ronson is a writer and broadcaster whose award-winning podcast and Radio 4 series Things Fell Apart investigated the stories behind today's culture wars. His television programmes and books – from Them: Adventures with Extremists to So You've Been Publicly Shamed - explore what he calls "the worlds that are going on underground" and his subjects - from conspiracy theorists to internet trolls - inhabit the fringes of society.
Jon was born in Cardiff in 1967. He started a media studies degree at the Polytechnic of Central London but left after two years to become the keyboard player for the musician and comedian Frank Sidebottom's Oh Blimey Big Band. He also managed the Manchester indie band Man from Delmonte.
He worked as a presenter on KFM Radio with Terry Christian, Caroline Aherne and Craig Cash before moving back to London where he wrote for the listings magazine Time Out and later produced a weekly column about family life for the Guardian.
In 1993 he began his television career with a BBC series called the Ronson Mission which he describes as having little adventures and interviewing people who were classed as outsiders by the mainstream. He went on to make programmes about the Ku Klux Klan, the Jesus Christians cult and the First Earth Battalion about a secret New Age unit which was set up within the US Army in the late 1970s.
In 2012 Jon moved to New York. He became an American citizen in 2020.
Presenter: Lauren Laverne
Producer: Paula McGinley
Music Played
01. A Message to You Rudy
The Specials
THE SPECIALS
2 TONE
02. Cabaret
Jane Horrocks
03. Underground
Tom Waits
SWORDFISHTROMBONES
ISLAND RECORDS
04. Drivin' On 9
The Breeders
LAST SPLASH
4AD/ELEKTRA RECORDS
05. Simon Smith And The Amazing Dancing Bear
Randy Newman
SAIL AWAY
REPRISE
06. Extraordinary Machine
Fiona Apple
EXTRAORDINARY MACHINE
EPIC/CLEAN SLATE
07. America
Simon & Garfunkel
BOOKENDS
COLUMBIA
08. Jersey Girl
The E Street Band
LIVE 1975-85
COLUMBIA/LEGACY
Private Passions
Guests from all walks of life discuss their musical loves and hates.
https://www.bbc.co.uk/programmes/b006tnv3
Anne Glenconner
Sun 5 Jun 2022
12:00
BBC Radio 3
https://www.bbc.co.uk/programmes/m0017ty0
In this special programme for the Queen's platinum jubilee, Michael Berkeley's guest is the author and former lady-in-waiting to Princess Margaret, Anne Glenconner, who tells Michael about her long life as a friend of the royal family, her marriage to the outrageous Colin Tennant, and how she survived unimaginable family tragedy.
At 11.15am on June 2nd 1953, Lady Anne Coke stood at the door of Westminster Abbey, dressed in a gorgeous embroidered white satin gown. She was 20, one of six maids of honour about to pick up the Queen's 21-foot-long velvet train and follow her up the aisle at the start of the Coronation.
What followed that momentous day for Lady Anne Coke, who became Lady Glenconner, was a life of continued service to the royal family, as well as running enormous houses, having five children, hosting glamorous parties, and travelling the world. Then at the age of 87 she published her bestselling memoir Lady in Waiting, followed by two novels. Her new book Whatever Next? will be published in the autumn.
Anne Glenconner tells Michael about the exciting days leading up to the coronation and her emotions as Elgar's Nimrod was played at the very start of the service. She reminisces about playing on Holkham beach as a child with the Queen and Princess Margaret, and plays music that helped her through the terrible events that engulfed her three sons in the 1980s.
And she also talks frankly, and with great humour, about life with Colin Tennant, later Lord Glenconner: the temper tantrums which got him banned from airlines, the ruined trips to the opera, the excruciating first evening of their honeymoon, and the final, awful twist in the tale of their marriage.
Producer: Jane Greenwood
A Loftus Media Production for BBC Radio 3
Music Played
00:00
Edward Elgar
Nimrod (Enigma Variations)
Orchestra: London Philharmonic Orchestra
Conductor: Adrian Boult
00:00
Edward Elgar
Softly and Gently (The Dream of Gerontius)
Singer: Dame Sarah Connolly
Choir: BBC Symphony Chorus
Orchestra: BBC Symphony Orchestra
Conductor: Andrew Davis
00:00
Michael William Balfe
I dreamt I dwelt in marble halls (The Bohemian Girl)
Singer: Joan Sutherland
Orchestra: London Symphony Orchestra
Conductor: Richard Bonynge
00:00
Benjamin Britten
Look Through the Port (Billy Budd)
Singer: Thomas Hampson
Orchestra: Hallé
Conductor: Kent Nagano
00:00
Giuseppe Verdi
Va, pensiero (Nabucco)
Choir: Ambrosian Singers
Orchestra: Philharmonia Orchestra
Conductor: Riccardo Muti
00:00
Giuseppe Verdi
Dies irae (Requiem)
Choir: London Philharmonic Choir
Orchestra: London Philharmonic Orchestra
Conductor: David Parry
00:00
Arthur Sullivan
If You Give Me Your Attention (Princess Ida)
Singer: John Reed
Orchestra: Royal Philharmonic Orchestra
Conductor: Malcolm Sargent
00:00
Ronald Binge
Sailing By
Orchestra: BBC Concert Orchestra
Conductor: Vernon Handley
Jazz records from across the genre, played in special sequences to highlight the wonders of jazz history. All pieces have been specifically requested by Radio 3 listeners
https://www.bbc.co.uk/programmes/b006tnn9
Sun 5 Jun 2022
16:00
BBC Radio 3
https://www.bbc.co.uk/programmes/m0017ty4
Alyn Shipton presents jazz records of all styles as requested by you.
Music Played
01. Do I Love You
Peggy Lee & George Shearing
BEAUTY AND THE BEAT: FOUR CLASSIC ALBUMS
AVID
02. Captain Ahab
Woody Herman
LIVE AT PEACOCK LANE 1958
JAZZ HOUR
03. Some Other Time
Bill Evans
COMPLETE VILLAGE VANGUARD RECORDINGS 1961
RIVERSIDE
04. Trumpet High Hat And Rhythm
Valaida Snow
1936
JAZZ LADIES 1924-1962
FREMEAUX

05. Just A Crazy Song
Blanche Calloway
1931
JAZZ LADIES
FREMEAUX
06. Caravan
Zoe Gilby
2013
TWELVE STORIES
ZOE GILBY
07. Bees
James Kitchman
2022
FIRST QUARTET
UBUNTU
08. Leap Frog
Les Brown and His Orchestra
BEST JAZZ 100
EMI
09. Ascot Gavotte
Shelly Manne
1956
MY FAIR LADY
CONTEMPORARY
10. First Sun
Eple Trio
2018
GHOSTS
NXN
11. Ysabel's Table Dance
Charles Mingus
1957
TIJUANA MOODS
RCA VICTOR/BMG