音楽の泉
クラシック音楽の入門番組として1949年に放送を開始、今日まで数多くの名曲を紹介してきました。ゆったりと流れる時間のおともに、「音楽の泉」でクラシック音楽をお楽しみください。
https://www4.nhk.or.jp/P685/
フォーレのバイオリン・ソナタ第1番
放送日: 2022年11月27日(日)
放送時間: 午前8時05分~午前8時55分(50分)
解説: 奥田佳道
楽曲
バイオリン・ソナタ 第1番 イ長調 作品13
フォーレ:作曲
(バイオリン)キム・ボムソリ
(ピアノ)ラファウ・ブレハッチ
(24分02秒)
<ユニバーサル UCCG1834>
https://tower.jp/item/4839438/
前奏曲、フーガと変奏曲 作品18
フランク:作曲
ハロルド・バウアー:編曲
(ピアノ)マリアム・バタシヴィリ
(10分34秒)
<ワーナー 0190296290619>
https://tower.jp/item/5486250/
夜想曲
リリ・ブーランジェ:作曲
(バイオリン)ジャニーヌ・ヤンセン
(ピアノ)イタマール・ゴラン
(3分11秒)
<ユニバーサル UCCD1274>
https://tower.jp/item/2760516/
スペインのセレナード
シャミナード:作曲
クライスラー:編曲
(バイオリン)チョン・キョンファ
(ピアノ)フィリップ・モル
(2分29秒)
<ポリドール F35L20113>
ウィークエンドサンシャイン
ブロードキャスター、ピーター・バラカンのナビゲートで送るウィークエンド・ミュージックマガジン。独特の嗅覚とこだわりの哲学でセレクトしたグッド・サウンドと、ワールドワイドな音楽情報を伝える。
https://www4.nhk.or.jp/sunshine/
放送日: 2022年11月26日(土)
放送時間: 午前 7:20~午前 9:00(100分)
ピーター・バラカン
https://www4.nhk.or.jp/sunshine/66/
THIS WEEK'S PLAYLIST
01. The Light That Has Lighted The World
George Harrison
Living In The Material World
<Parlophone TOCP65542>
02. Give Me One Reason
Evan Nicole Bell
03. I've Never Found A Man(To Love Me Like You Do)
Esther Phillips
Alone Again, Naturally
<Kudu KICJ2567>
04. What's Happening Brother
Dirty Dozen Brass Band feat. Bettye LaVette
What's Going On
<Geneon GNCP1015>
05. Suspicions
Bettye LaVette
Tell Me A Lie
<Reel 66748-78003-2>
06. Nobody's Dirty Business
Bettye LaVette
American Epic: The Sessions
<Lo-Max-Columbia 888751355024>
07. To Love Somebody
Roberta Flack
Quiet Fire
<Atlantic WPCR15124>
08. How Can You Mend A Broken Heart?
Al Green
Let's Stay Together
<Hi SRCS6650>
09. Jive Talkin'
Bee Gees
Their Greatest Hits: The Record
<Polydor UICP1040-1>
10. Underwater
Stella Donnelly
Flood
<Metropolitan Groove Merchants SDCD002>
11. The Lakes Of Pontchartrain
Paul Brady
Welcome Here Kind Stranger
<PeeBee Music PBMCD018>
12. Out The Door And Over The Wall
Paul Brady
Welcome Here Kind Stranger
<PeeBee Music PBMCD018>
13. Desperate Man Blues
John Fahey
The Best Of John Fahey 1959 - 1977
<Tacoma TAKCD-8915>
14. Running From Home(Guitar Club, Light Programme, 1966)
Bert Jansch
Bert At The BBC
<Earth EARTHCD042>
15. Soho(Top Gear, BBC Radio 1, 1968)
Bert Jansch & John Renbourn
Bert At The BBC
<Earth EARTHCD042>
16. Alimony(In Concert, BBC Radio 1, 1980)
Bert Jansch Conundrum
Bert At The BBC
<Earth EARTHCD042>
世界の快適音楽セレクション
"快適音楽"を求めるギターデュオのゴンチチによる、ノンジャンル・ミュージック番組。
https://www4.nhk.or.jp/kaiteki/
放送日: 2022年11月26日(土)
放送時間: 午前 9:00〜午前10:55(115分)
ゴンチチ
藤川パパQ
− ジェントルな音楽 −
楽曲
01. Brisa da Tarde
ゴンチチ
(3分52秒)
<SONY MUSIC MHCL30629>
02. The Gentle Rain
Oscar Peterson & Singers Unlimited
(3分27秒)
<MPS REC. 0212400MSW>
03. Soft & Gentle Rain
Stuart Scharf
(3分23秒)
<VIVID VSCD-073>
04. Gentle On My Mind
小野リサ
(4分36秒)
<東芝EMI TOCT-26040>
05. スパークリングジェントルメン
ムーンライダーズ
(4分03秒)
<日本クラウン CRCP-30025>
06. Heart Of Gold
The Go Find
(4分04秒)
<MORR MUSIC MM096>
07. とつとつアイラヴユー
二階堂和美 with ジェントル・フォレスト・ジャズ・バンド
(4分38秒)
<P-VINE PCD-27032>
08. 恋にしくじったら
Marilyn Monroe & Jane Russell
(3分28秒)
<LA CHANT DU MONDE 274 2390.91>
09. 交響曲第4番ホ短調作品98から
第1楽章の前半
ブラームス:作曲
(管弦楽)ドイツ・カンマーフィルハーモニー管弦楽団
(指揮)パーヴォ・ヤルヴィ
(7分00秒)
<SONY MUSIC SICC10269>
https://tower.jp/item/4806519/
10. Gentle Piece
小橋敦子トリオ
(5分41秒)
<CLOUD DDCJ-4016>
11. November
Colleen
(2分08秒)
<THRILL JOCKEY THRILL 449>
12. パナージの到来
Gentle Giant
(4分40秒)
<日本フォノグラム PPD-3094>
13. 優しく, 愛情を込めて
Henri Salvador
(2分16秒)
<UNIVERSAL UICY-1258/9>
14. 思いやりの優しさ
Nara Leao
(3分46秒)
<UNIVERSAL UICY-77224>
15. My Gentleman Friend
The George Shearing Quintet feat. Nancy Wilson
(2分04秒)
<CAPITOL JAZZ CDP-599190>
16. I Know Where I'm Going
Laura Wright
(3分19秒)
<DECCA 2773051>
17. The Christmas Song
ゴンチチ
(3分21秒)
<EPIC ESCL3574>
18. This Must Be Hell
Horace Andy
(2分24秒)
<BEAT REC. BRC-695>
19. Hell And Back
Horace Andy
(2分22秒)
<BEAT REC. BRC-713>
20. 空白を満たしなさい
清水靖晃
(6分54秒)
<RAMBLING REC. RBCP-3453>
ジャズ・トゥナイト
番組の案内役は、音楽家の大友良英さん。番組では世界各国の最先端のジャズからクラシック・ジャズまでを、大友さんならではの視点で幅広く紹介します。
https://www4.nhk.or.jp/jazz/
放送日: 2022年11月26日(土)
放送時間: 午後11:00〜28日午前1:00(120分)
https://www.discogs.com/ja/artist/97480-Creed-Taylor
月イチ企画「ジャズ・ジャイアンツ」今回は番組初の試みとして、ことし8月に亡くなった音楽プロデューサー、クリード・テイラーをテーマに特集をお届けする。
楽曲
「Fascinating Rhythm」
The Herbie Mann-Sam Most Quintet
(3分47秒)
<東芝EMI TOCJ-62040>
「The Golden Touch」
Oscar Pettiford Modern Quintet
(2分32秒)
<東芝EMI TOCJ-62066>
「EveryDay」
Lambert,Hendricks & Ross
(5分17秒)
<ユニバーサルミュージック UCCV-9100>
「I Concentrate On You」
J.J.Johnson & Kai Winding
(3分59秒)
<impulse! MVCJ-19065>
「La Nevada」
The Gil Evans Orchestra
(15分30秒)
<impulse! MVCJ-19055>
「One Mint Julep」
Ray Charles
(3分05秒)
<ポリスター PSCW-1041>
「Blues Minor」
John Coltrane
(7分22秒)
<Impulse! MVCZ-10091>
「Once Upon A Time」
Stan Getz
(4分47秒)
<Verve POCJ-9156>
「Corcovado」
Stan Getz、Joao Gilberto
(4分15秒)
<Verve POCJ-9202>
「'Round Midnight」
Bill Evans
(6分30秒)
<Verve J33J-50019>
「Chim Chim Cheree」
Wes Montgomery
(4分50秒)
<Verve J28J-25097>
「In A Mist」
Freddie Hubbard
(7分01秒)
<CTI KICJ-8266>
「Inner City Blues」
Grover Washington Jr.
(7分09秒)
<KUDU SR-3363>
「Take Five」
George Benson
(5分38秒)
<CTI KICJ-8305>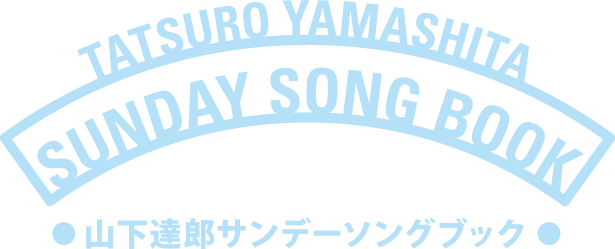 山下達郎の個人コレクションを使って発信される日本最高のオールディーズ・プログラム!
JFN (TOKYO-FM系 全国38局ネット)毎週日曜日 14:00~14:55
https://www.tatsuro.co.jp/sunday/
リクエスト特集
2022年11月27日プレイリスト
01. コンポジション
山下達郎
2022
SOFTLY(ウィンター・パッケージ)
02. SOMEDAY WE'RE GONNA LOVE AGAIN
THE SEARCHERS
1964
ラヴ・アゲイン
03. EVERYDAY WITH YOU GIRL
THE CLASSICS IV
1969
04. ONE WOMAN
AL GREEN
1970
GREEN IS BLUES
05. LITTLE THINGS
PHILLIP MITCHELL
1972
06. DARLIN' DARLIN' BABY (SWEET, TENDER, LOVE)
THE O'JAYS
1976
MESSAGE IN THE MUSIC
07. EVE OF DESTRUCTION
BARRY McGUIRE
1965
明日なき世界(破滅の前夜)
08. THE STARS
OCAPELLO'S
1965
09. MR. BLUE
大瀧詠一 with 山下達郎
1981
NHK FM
Desert Island Discs
Desert Island Discs was created by Roy Plomley in 1942, and the format is simple
Eight tracks, a book and a luxury: what would you take to a desert island? Guests share the soundtrack of their lives
https://www.bbc.co.uk/programmes/b006qnmr
Baz Luhrmann
Sun 27 Nov 2022
11:15
BBC Radio 4
https://www.bbc.co.uk/programmes/m001flzq
Baz Luhrmann is an Australian director whose debut film, Strictly Ballroom, became one of Australia's most successful releases, and also inspired the title of the BBC's popular Saturday night dance show. He went on to direct Romeo + Juliet, Moulin Rouge!, the Great Gatsby and, more recently, Elvis starring Tom Hanks and Austin Butler.
Baz was born Mark Andrew Luhrmann in 1962. His friends nicknamed him Baz after the puppet Basil Brush because of his unruly hair. When he was five the family moved to Herons Creek, a remote settlement in New South Wales. Several years later Baz started ballroom dancing after he picked up a leaflet advertising classes while travelling on a bus.
At drama school in Sydney he devised a play called Strictly Ballroom with his fellow students and later wrote a screenplay with his school friend Craig Pearce. The film was screened at the Cannes Film Festival in 1992 where it received a rapturous response and went on to win eight Australian Film Institute awards and three BAFTAs.
Baz's most recent film, Elvis, tells the life of Elvis Presley from the perspective of his infamous manager Colonel Tom Parker, played by Tom Hanks. The film has been a commercial success – making almost $300 million around the world to date.
In addition to making feature films Baz has directed theatre and opera productions. He lives mainly in New York with his wife and frequent collaborator, the production designer Catherine Martin, and their two children.
BOOK CHOICE: War and Peace by Leo Tolstoy
LUXURY ITEM: A silk eye mask
CASTAWAY'S FAVOURITE: Puccini: La Boheme / Act 1 - 'Che gelida manina' by Luciano Pavarotti
Presenter Lauren Laverne
Producer Paula McGinley
Music Played
01. Changes
David Bowie
CLASSIC ROCK
CAPITOL RECORDS
02. One
John Farnham
THE ESSENTIAL 3.0.
SONY MUSIC ENTERTAINMENT
03. Spanish Flea
Herb Alpert & The Tijuana Brass
THE ESSENTIAL HERB ALPERT
DECCA (UMO)
04. Suspicious Minds
Elvis Presley
THE ESSENTIAL ELVIS PRESLEY
SBME STRATEGIC MARKETING GROUP
05. Puccini: La Bohème / Act 1 - "Che gelida manina"
Luciano Pavarotti
THE WORLD OF PAVAROTTI
UMG RECORDINGS, INC.
06. Unfinished Sympathy
Massive Attack
BLUE LINES
VIRGIN CATALOGUE
07. Lady Marmalade
Christina Aguilera, Lil' Kim, MYA, Pink
MOULIN ROUGE (SOUNDTRACK FROM THE MOTION PICTURE)
WM AUSTRALIA
08. No Church in the Wild
JAY Z, Kanye West, Frank Ocean, The-Dream
WATCH THE THRONE
ROC NATION/ROCAFELLA/IDJ
Private Passions
Guests from all walks of life discuss their musical loves and hates.
https://www.bbc.co.uk/programmes/b006tnv3
Adam Rutherford
Sun 27 Nov 2022
12:00
BBC Radio 3
https://www.bbc.co.uk/programmes/m001fdvd
The geneticist and broadcaster Adam Rutherford tells Michael Berkeley how his passion for music allows him to escape the rigours of science and enjoy the emotional side of life.
Adam Rutherford's career in science has taken him from a PhD on the role of genetics in eye development to becoming a well-known broadcaster who campaigns against pseudoscience and racism.
Presenter of Radio 4's Start the Week and The Curious Cases of Rutherford and Fry, he's also the author of six bestselling books; a lecturer at University College London; and the recipient of the Royal Society David Attenborough Award for outstanding public engagement with science.
Adam shares some astonishing facts about our genes and our common ancestry: everyone of European descent is definitely directly descended from the eighth-century Emperor Charlemagne – and from the person who cleaned his boots.
Adam was a music scholar at school and his passion for the violin started with lessons at the age of four and culminated in playing with his teacher in Berlioz's Symphonie Fantastique. We also hear his favourite piece of violin music, Beethoven's Violin Concerto. Adam is the President of Humanists UK but asks for music from his two musical gods, Bach and Radiohead.
Producer: Jane Greenwood
A Loftus Media production for BBC Radio 3
Music Played
00:00
Gabriel Fauré
In Paradisum (Requiem)
Choir: Tenebrae
Ensemble: London Symphony Orchestra Chamber Ensemble
Conductor: Nigel Short
00:00
Ludwig van Beethoven
Violin Concerto in D (1st mvt)
Performer: Kyung-wha Chung
Orchestra: Amsterdam Royal Concertgebouw Orchestra
Conductor: Klaus Tennstedt
00:00
Radiohead
How To Disappear Completely
00:00
Johann Sebastian Bach
Prelude in C major (Well-tempered Clavier, Book 1)
Performer: Andrea Vigh
00:00
Ben Salisbury
The Alien (Annihilation)
00:00
Mario Batkovic
Quatere
00:00
Hector Berlioz
Songe d'une nuit de Sabbat (Symphonie Fantastique)
Orchestra: Berlin Philharmonic Orchestra
Conductor: Sir Simon Rattle
Jazz records from across the genre, played in special sequences to highlight the wonders of jazz history. All pieces have been specifically requested by Radio 3 listeners
https://www.bbc.co.uk/programmes/b006tnn9
Sun 27 Nov 2022
16:00
BBC Radio 3
https://www.bbc.co.uk/programmes/m001fdvv
Alyn Shipton presents jazz records of all styles as requested by you, with music from Charles Mingus, Shirley Horn and Lonnie Smith.
Get in touch: jrr@bbc.co.uk or use #jazzrecordrequests on social
Music Played
01. 
Peanuts Hucko & Alex Welsh and His Jazz Band
PEANUTS HUCKO VOL.2 WITH ALEX WELSH & HIS BAND
LAKE
02. Too Damn Hot
Dr. Lonnie Smith
2021
BREATHE
BLUE NOTE
03. The Alternative Man
Bill Evans
THE ALTERNATIVE MAN
BLUE NOTE
04. Ruby, My Dear
René Thomas
GUITAR GROOVE
RIVERSIDE RECORDS
05. Bag of Chris
Dudley Moore
THE DUDLEY MOORE TRIO
DECCA
06. It Won't Be Long
Ottilie Patterson & Chris Barber's Jazzband
JUST ONCE MORE FOR ALL TIME
LAKE RECORDS
07. Out of Nowhere
Joe Harriott
THE JOE HARRIOTT STORY
PROPER
08. Trinidad Dad
Mr. Acker Bilk & His Paramount Jazz Band
CALL ME MISTER
COLUMBIA
09. You're My Thrill
Shirley Horn
SOFTLY
AUDIOPHILE
https://www.discogs.com/ja/release/7122015-Shirley-Horn-Trio-Softly
10. Ms. Morrisine
Miles Davis
YOU'RE UNDER ARREST
COLUMBIA
11. The I of Hurricane Sue
Charles Mingus
LET MY CHILDREN HEAR MUSIC
COLUMBIA
Another Country with Ricky Ross
Ricky Ross enters the landscape of Americana and alternative country. Expect to hear both classic and future classics, with Ricky taking a close look at the stories behind the songs
https://www.bbc.co.uk/programmes/b00hh26l
Rab Noakes
Tue 22 Nov 2022
20:00
BBC Radio Scotland
https://www.bbc.co.uk/programmes/b08r2wsw
A tribute to singer-songwriter and music lover, Rab Noakes, with archive conversations and live recordings from 2014 and 2017. It's another chance to hear Rab sharing some of his favourite country music records and the artists who inspired him, all illustrated with great stories from his life.
Rab Noakes was the first Scottish musician to record in Nashville with his 1973 album Red Pump Special. As a radio producer and executive, he was responsible for country music programmes having a regular home on BBC Radio Scotland.
Music Played
01. Long Time Gone
The Everly Brothers
100 ESSENTIAL HITS
SONICS RECORDINGS
02. All Shook Up
Elvis Presley
PRESLEY - THE ALL TIME GREATEST HITS
RCA
03. That'll Be The Day
Buddy Holly
20 GOLDEN GREATS
MCA
04. I'm Walkin' Here
Rab Noakes
05. The Times They Are A-Changin' 
Bob Dylan
THE BEST OF BOB DYLAN
COLUMBIA
THE COMPLETE ALBUM COLLECTION
COLUMBIA/LEGACY
07. Heart Of Gold
Neil Young
NEIL YOUNG - DECADE
REPRISE
08. The Sketcher And The Last Train
Rab Noakes
09. Son Of A Preacher Man
Dusty Springfield
THE ALL TIME GREATEST MOVIE SONGS
COLUMBIA/SONY TV
10. Always On My Mind
Elvis Presley
PRESLEY - THE ALL TIME GREATEST HITS
RCA
11. I Saw The Light
Hank Williams
THE NO.1 COUNTRY ALBUM (VARIOUS)
POLYGRAM TV
12. We're Gonna Hold On
George Jones & Tammy Wynette
GREATEST HITS
EPIC
13. Good Hearted Woman
Waylon Jennings
100 70'ER HITS
SONY MUSIC
14. Behind Closed Doors
Charlie Rich
ULTIMATE COUNTRY
CRIMSON PRODUCTIONS
15. Jolene
Dolly Parton
MILLION SELLERS VOL.15 - THE SEVENTIE
DISKY
16. Some of Shelly's Blues
Nitty Gritty Dirt Band
THE BEST OF THE NITTY GRITTY DIRT BAND
CAPITOL
17. She Still Comes Around (To Love What's Left Of Me)
Jerry Lee Lewis
SHE STILL COMES AROUND
SMASH RECORDS
18. Lovesick Blues
Emmett Miller
AMERICAN EPIC: THE COLLECTION
COLUMBIA/LEGACY
19. Move It On Over
Hank Williams
COLLECTED
IMC MUSIC LTD.
20. Rock Around The Clock
Bill Haley and His Comets
THAT'S ROCK'N'ROLL
EMI
21. Where Dead Voices Gather
Rab Noakes
22. All In Down And Out Blues
Rab Noakes
23. Together Forever
Rab Noakes
DO YOU SEE THE LIGHTS?
DECCA RECORDS
24. Sixteen Tons
Tennessee Ernie Ford
NUMBER 1 HITS OF THE 1950'S
DELTA
25. Take These Chains From My Heart
Ray Charles
ACUFF-ROSE OPRYLAND MUSIC: 50TH ANNIV
ACUFF-ROSE OPRYLAND
26. Walking Boss
Clarence Ashley
27. Still In Town
Johnny Cash
I WALK THE LINE
COLUMBIA NASHVILLE LEGACY
28. I Forgot More Than You'll Ever Know
The Davis Sisters
THE COMPLETE RCA SINGLES AS & BS 1953-62
ACROBAT
29. Drug Store Truck Drivin' Man
The Byrds
DR. BYRDS AND MR. HYDE
COLUMBIA/LEGACY
30. Branch
Rab Noakes
31. Honey Babe Blues
Maria Muldaur
WAITRESS IN A DONUT SHOP
REPRISE
32. Hard Times
Gillian Welch
THE HARROW AND THE HARVEST
ACONY
https://sakaida.hatenadiary.org/entry/20170528/1495842644
Travelling Folk
BBC Radio Scotland's flagship folk programme and brings you the very best of today's music and song.
https://www.bbc.co.uk/programmes/b00tlyrt
Bert Jansch at the BBC
Thu 24 Nov 2022
20:00
BBC Radio Scotland
https://www.bbc.co.uk/programmes/m001fffx
Bert Jansch was the very essence of folk music, providing inspiration for everyone from Paul Simon and Neil Young to Led Zeppelin and countless folk revivalists. Bert At the BBC is a comprehensive collection of Jansch's appearances at the BBC, featuring over eight hours of rare and unreleased recordings, including live-on-air spots, studio sessions and full concerts straight from the BBC vaults, delving further into this legendary performer's canon.
The set is compiled by Colin Harper, author of Dazzling Stranger: Bert Jansch and the British folk and blues revival. Colin joins Anna in conversation about the life and music of one of the most important figures in contemporary British folk.
Music Played
01. Sam's Chicken
Lyre Lyre
GIN AND STRATHSPEY
02. Duke Henrik
Hushman
03. Rule of Thumb
Rachel Walker & Aaron Jones
DESPITE THE WIND AND RAIN
04. Everybody Knows That
The Humblebums
THE TRANSATLANTIC STORY
05. If It Wasnae For Your Wellies
BEST OF BRITISH COMEDY #2
06. Threads
Lauren MacColl
SINGLE
07. Curu
Craig Alan Hughes
08. Old Note
Lisa O'Neill
ALL OF THIS IS CHANCE
09. Guitar Shopping
David Wilcox
VANGUARD VISIONARIES
10. Shepherd
Anaïs Mitchell
YOUNG MAN IN AMERICA
11. Bonnie George Campbell
Findlay Napier, Gillian Frame & Mike Vass
THE LEDGER
12. Punch: Punch in the Fèis/ Casino/ Dubh an Tomaich
The Poozies
PUNCH
13. The Saturday Movie
Pentangle
IN THE ROUND
14. Mo Rùn Geal Òg
Su-a Lee (Feat. Julie Fowlis)
DIALOGUES
15. Huy Huy!
Hamish Napier
THE RIVER
16. Angie
Bert Jansch
BERT AT THE BBC
17. Running From Home
Bert Jansch
BERT AT THE BBC
18. When the Circus Comes to Town
Bert Jansch
BERT AT THE BBC
19. October Song
Bert Jansch
BERT AT THE BBC
20. Walk Quietly By
Bert Jansch
BERT AT THE BBC
21. One For Jo
Bert Jansch
BERT AT THE BBC
22. Cherry Wine - Live
Hozier
HOZIER
23. Even The Stars Sleep
Mike Vass
DECEMBERWELL DECADE