音楽の泉
クラシック音楽の入門番組として1949年に放送を開始、今日まで数多くの名曲を紹介してきました。ゆったりと流れる時間のおともに、「音楽の泉」でクラシック音楽をお楽しみください。
https://www4.nhk.or.jp/P685/
放送日: 2022年 4月24日(日)
放送時間: 午前8時05分~午前8時55分(50分)
解説: 奥田佳道
楽曲
交響曲 第3番 ヘ長調 作品90
ブラームス:作曲
(管弦楽)ベルリン・フィルハーモニー管弦楽団
(指揮)サイモン・ラトル
(39分10秒)
<EMIミュージック・ジャパン TOCE-90097/99>
ウィークエンドサンシャイン
ブロードキャスター、ピーター・バラカンのナビゲートで送るウィークエンド・ミュージックマガジン。独特の嗅覚とこだわりの哲学でセレクトしたグッド・サウンドと、ワールドワイドな音楽情報を伝える。
https://www4.nhk.or.jp/sunshine/
放送日: 2022年 4月23日(土)
放送時間: 午前 7:20~午前 9:00(100分)
ピーター・バラカン
https://www4.nhk.or.jp/sunshine/66/
THIS WEEK'S PLAYLIST
01. All I Do
Julius Rodriguez
Let Sound Tell All
<Verve>
02. The Harlem Strut
James P. Johnson
1921-1928
<Chrnological Classics 658>
03. Jesus Gave Me Water
The Soul Stirrers
Portrait Of A Legend 1951-1964
<ABKCO UIGY9713>
04. Freedom Day
Max Roach
We Insist! Max Roach's Freedom Now Suite
<Candid VDJ1568>
https://www.discogs.com/ja/release/11453481-Max-Roach-We-Insist-Max-Roachs-Freedom-Now-Suite
05. Tonight's the Night
The Shirelles
The Scepter Records Story
<CAPRICORN 9 42003-2>
06. Reach Out, I'll Be There
The Four Tops
The Ultimate Collection
<Motown POCT1599>
07. Candela
Buena Vista Social Club
Buena Vista Social Club
<World Circuit WCD050>
08. Rogaciano el Huapanguero
Linda Ronstadt
Canciones de mi Padre
<ASYLUM 960 765-2>
09. Desperado
Linda Ronstadt
Just One Look
<Rhino WPCR16853-4>
10. Tumbling Dice
Linda Ronstadt
Just One Look
<Rhino WPCR16853-4>
11. When Something Is Wrong With My Baby
Linda Ronstadt w. Aaron Neville
Just One Look
<Rhino WPCR16853-4>
12. The Duke [Live At Whisky A Go-Go, Los Angeles, 1968]
The Mothers Of Invention
Zappa
<Zappa UICY16058-60>
13. Varese: Ionisation
Pierre Boulez: Chicago Symphony Orchestra
Zappa
<Zappa UICY16058-60>
14. The Black Page #1 - Piano Version
Frank Zappa
Zappa
<Zappa UICY16058-60>
15. WPLJ
Mothers Of Invention
Burnt Weeny Sandwich
<RYKODISC RCD10509>
16. Holiday In Berlin, Full Blown
Mothers Of Invention
Burnt Weeny Sandwich
<RYKODISC RCD10509>
世界の快適音楽セレクション
"快適音楽"を求めるギターデュオのゴンチチによる、ノンジャンル・ミュージック番組。
https://www4.nhk.or.jp/kaiteki/
放送日: 2022年 4月23日(土)
放送時間: 午前 9:00〜午前10:55(115分)
ゴンチチ
藤川パパQ
− ReReReの音楽 −
楽曲
「templo」
ゴンチチ
(3分35秒)
<SO What? ESCB2004>
「Reruns」
Bryn Roberts
(7分55秒)
<FRESH SOUND NEW TALENT FSNT 212>
「Litlle Red」
Freddie Green
(2分07秒)
<BMGジャパン BVCJ-7410>
「Red Red Wine」
UB40
(3分02秒)
<VIRGIN VJCP-3113>
「Reconsider Baby」
Lowell Fulson
(3分09秒)
<MCAビクター MVCM-601>
「A Distant Star」
Les Baxter
(3分08秒)
<EL REC. ACMEM171CD>
「四月の思い出(I'll Remember April)」
Frankie Valli
(4分10秒)
<GREEN HILL GHD-6380>
交響詩「ローマの噴水」から
第2曲「朝のトリトンの噴水」
レスピーギ:作曲
(管弦楽)オランダ放送フィルハーモニー管弦楽団
(指揮)ウラディーミル・アシュケナージ
(2分31秒)
<OCTAVIA EXTON OVCL00217>
「Recado Bossa Nova」
Hank Mobley
(8分11秒)
<UNIVERSAL UCCU-99080>
https://www.discogs.com/ja/release/12156913-Hank-Mobley-Dippin
「Saudade Da Bahia」
Nana Caymmi
(3分17秒)
<UNIVERSAL 0440018758-2>
「Redemption Song(Band Version)」
Bob Marley & The Wailers
(3分09秒)
<UNIVERSAL UICZ-1044/5>
「Responso」
ネストル・マルコーニ・オクテート・ブエノスアイレス
(4分20秒)
<ビクター VICP-63645>
「Re: Person I Knew」
Kronos Quartet with Eddie Gomez
(4分25秒)
<32 JAZZ 32011>
「Brasilia」
Bill Connors
(6分46秒)
<ESC ESC036902>
「Un Recuerdo」
Los Tres Reyes
(2分44秒)
<NORTE 723346>
「Red Roses For A Blue Lady(ブルーレディーに赤いバラを)」
ゴンチチ
(3分29秒)
<ポニーキャニオン PCCA-01792>
「Everybody Wants to Rule The World(ルール・ザ・ワールド)」
Tears For Fears
(4分11秒)
<UNIVERSAL UICY-91544>
「Everybody Wants to Rule The World(ルール・ザ・ワールド)」
Robert Glasper, Lalah Hathaway & Common
(5分41秒)
<UNIVERSAL UCCO-1234>
「ときめきBoom Boom」
チカ・ブーン
(1分44秒)
<UNO REC. UNOCD010>
https://www.tfm.co.jp/murakamiradio/index_20220424.html
https://www.tfm.co.jp/murakamiradio/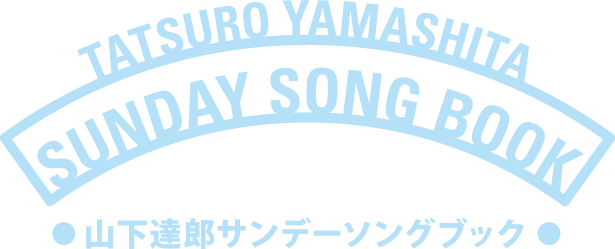 山下達郎の個人コレクションを使って発信される日本最高のオールディーズ・プログラム!
JFN (TOKYO-FM系 全国38局ネット)毎週日曜日 14:00~14:55
https://www.tatsuro.co.jp/sunday/
リクエスト特集
2022年04月24日プレイリスト
Private Passions
Guests from all walks of life discuss their musical loves and hates.
https://www.bbc.co.uk/programmes/b006tnv3
Clare Marx
Sun 24 Apr 2022
12:00
BBC Radio 3
https://www.bbc.co.uk/programmes/m0016jvh
In 2014 Dame Clare Marx became the first woman President of the Royal College of Surgeons of England, and, five years later, she was the first woman to become the Chair of the General Medical Council. When she started practising as an orthopaedic surgeon, in 1993, there were very few women surgeons and, shockingly, that's still the case: men outnumber women eight to one as surgical consultants. So Clare Marx has overcome significant prejudice to reach the top of her field; in 2007 she received a CBE and in 2018 a DBE for services to medicine.
But last summer she announced her resignation from the General Medical Council after she was diagnosed with incurable pancreatic cancer. She's sixty-eight. In a public letter she said: "Since receiving this news, I've been reminded once again of the importance and power of kindness in everything we do as doctors."
In a moving and uplifting interview, Clare Marx talks to Michael Berkeley about her pioneering medical career, the shock of her diagnosis, and the music that's sustained her. Choices include Britten's "Sea Interludes" from Peter Grimes, to remind her of her home in Suffolk; Tchaikovsky's first piano concerto; Beethoven's Ode to Joy; Verdi's Requiem; and Mozart's Cosi fan tutte.
Pancreatic Cancer UK
https://www.pancreaticcancer.org.uk
Information and support: Cancer
https://www.bbc.co.uk/programmes/articles/1KkkxvD0G1w4l294QCrQZbh/information-and-support-cancer
Produced by Elizabeth Burke
A Loftus Media production for BBC Radio 3
Music Played
00:00
Benjamin Britten
Dawn (Four Sea Interludes)
Orchestra: BBC Symphony Orchestra
Conductor: Andrew Davis
00:00
Pyotr Ilyich Tchaikovsky
Piano Concerto no.1 in B flat major (1st mvt)
Performer: Kirill Gerstein
Orchestra: Czech Philharmonic
Conductor: Semyon Bychkov
00:00
Giuseppe Verdi
Libera Me (Requiem)
Singer: Angela Gheorghiu
Orchestra: Berlin Philharmonic Orchestra
Conductor: Claudio Abbado
00:00
Giuseppe Verdi
Bella figlia dell'amore (Rigoletto)
Singer: June Anderson
Singer: Shirley Verrett
Singer: Luciano Pavarotti
Singer: Leo Nucci
00:00
Ludwig van Beethoven
Symphony no.9 in D minor (4th mvt: Presto)
Singer: June Anderson
Singer: Sarah Walker
Singer: Klaus Konig
Singer: Jan‐Hendrik Rootering
Conductor: Leonard Bernstein
00:00
Johannes Brahms
Concerto in A minor for violin, cello and orchestra (3rd mvt: Vivace non troppo)
Performer: Anne‐Sophie Mutter
Performer: Antônio Meneses
Orchestra: Berlin Philharmonic Orchestra
Conductor: Herbert von Karajan
00:00
Wolfgang Amadeus Mozart
Soave sia il vento (Cosi fan tutte)
Singer: Montserrat Caballé
Singer: Janet Baker
Singer: Richard van Allan
Orchestra: Orchestra of the Royal Opera House, Covent Garden
Conductor: Colin Davis
Jazz records from across the genre, played in special sequences to highlight the wonders of jazz history. All pieces have been specifically requested by Radio 3 listeners
https://www.bbc.co.uk/programmes/b006tnn9
Cheltenham Jazz Festival
Sun 24 Apr 2022
16:00
BBC Radio 3
https://www.bbc.co.uk/programmes/m0016jvm
Alyn Shipton looks forward to next weekend's Cheltenham Jazz Festival with tracks chosen by some of this year's featured artists.
Music Played
01. Lady Be Good
Benny Goodman and His Orchestra
LIVE AT THE RAINBOW GRILL
MUSICMASTERS
02. Buster Breaks A Beat
ARQ
2019
SHORT STORIES
BLOW THE FUSE
03. When You're Smiling
Louis Armstrong
A MUSICAL AUTOBIOGRAPHY PART 1
AVID
04. Better Git It in Your Soul
Charles Mingus
MINGUS AH UM
CBS
05. Cry Me A River
Gwilym Simcock
2010
BLUES VIGNETTE
BASHO RECORDS
06. True Blue
Tina Brooks
TRUE BLUE
BLUE NOTE
07. When There Is No Sun
Sun Ra & John Gilmore
NEW STEPS
HORO
08. Falling In Love With Live
Vic Damone
ON THE SWINGIN' SIDE
COLUMBIA
09. Swinging My Life Away
Tina May
TINA MAY SINGS THE RAY BRYANT SONGBOOK
33 RECORDS