音楽の泉
クラシック音楽の入門番組として1949年に放送を開始、今日まで数多くの名曲を紹介してきました。ゆったりと流れる時間のおともに、「音楽の泉」でクラシック音楽をお楽しみください。
https://www4.nhk.or.jp/P685/
放送日: 2022年 7月17日(日)
放送時間: 午前8時05分~午前8時55分(50分)
解説: 奥田佳道
楽曲
交響曲 第40番 ト短調 K.550
モーツァルト:作曲
(管弦楽)クリーブランド管弦楽団
(指揮)ジョージ・セル
(26分10秒)
<Sony Music Labels Inc. SICC 10270-2>
https://tower.jp/item/4886234/
ピアノ協奏曲 第18番 K.456から
第2楽章
モーツァルト:作曲
(ピアノと指揮)内田光子
(管弦楽)クリーブランド管弦楽団
(11分34秒)
<ユニバーサル UCCD-1399>
https://tower.jp/item/3583093/
セレナード ト長調 K.525「アイネ・クライネ・ナハトムジーク」から
第3楽章 メヌエット
モーツァルト:作曲
(弦楽合奏)クリーブランド管弦楽団
(指揮)ジョージ・セル
(2分05秒)
<Sony Music Labels Inc. SICC 10270-2>
ウィークエンドサンシャイン
ブロードキャスター、ピーター・バラカンのナビゲートで送るウィークエンド・ミュージックマガジン。独特の嗅覚とこだわりの哲学でセレクトしたグッド・サウンドと、ワールドワイドな音楽情報を伝える。
https://www4.nhk.or.jp/sunshine/
放送日: 2022年 7月16日(土)
放送時間: 午前 7:20~午前 9:00(100分)
ピーター・バラカン
https://www4.nhk.or.jp/sunshine/66/
THIS WEEK'S PLAYLIST
01. Autobahn(Single Version)
Kraftwerk
The Singles Collection 1974-2004
<Parlophone>
02. Fun, Fun, Fun
The Beach Boys
Sounds Of Summer: The Very Best Of The Beach Boys
<Capitol UICY16072-4>
03. Shut Down
The Beach Boys
Sounds Of Summer: The Very Best Of The Beach Boys
<Capitol UICY16072-4>
04. Help Me Rhonda
The Beach Boys
Sounds Of Summer: The Very Best Of The Beach Boys
<Capitol UICY16072-4>
05. God Only Knows
The Beach Boys
Sounds Of Summer: The Very Best Of The Beach Boys
<Capitol UICY16072-4>
06. Heroes And Villains
The Beach Boys
Sounds Of Summer: The Very Best Of The Beach Boys
<Capitol UICY16072-4>
07. Baltimore
Prince
HitnRun phase two
<NRG UICU1276>
08. Jump Jack, Jump!
Wynona Carr
Girls Gone Rockin'
<Fantastic Voyage FVTD054>
09. I'm A Bad, Bad Girl
Little Esther
Girls Gone Rockin'
<Fantastic Voyage FVTD054>
10. I Thought I Told You Not To Tell Them
Marie Knight
Girls Gone Rockin'
<Fantastic Voyage FVTD054>
11. Jim Dandy
LaVern Baker
Girls Gone Rockin'
<Fantastic Voyage FVTD054>
12. You Don't Know Me
Leyla McCalla
Breaking The Thermometer
<ANTI― 7912-2>
13. Vini We
Leyla McCalla
Breaking The Thermometer
<ANTI― 7912-2>
14. It's a Beautiful World(Now You Are Here)
Paul Brady
Maybe So
<PROPER PRPCD162>
15. Galway Reel Improvisation
Paul Brady
Maybe So
<PROPER PRPCD162>
16. Nan Sira Madi
Ballake Sissoko
A Touma
<NO FORMAT NOF52>
17. Gabou Ni Tie
Vieux Farka Toure
Les Racines
<World Circuit WCD103>
18. Country
Keith Jarrett, Jan Garbarek, Palle Danielsson, Jon Christensen
My Song
<ECM 821 406-2>
19. Wind Blues
Toshinori Kondo
Electric Trumpet
<TKR TKC021-2>
世界の快適音楽セレクション
"快適音楽"を求めるギターデュオのゴンチチによる、ノンジャンル・ミュージック番組。
https://www4.nhk.or.jp/kaiteki/
放送日: 2022年 7月16日(土)
放送時間: 午前 9:00〜午前10:55(115分)
ゴンチチ
藤川パパQ
− 音楽って素晴らしい 2022 パート3 −
楽曲
01. 君と住む街で
ゴンチチ
(3分19秒)
<SONY MUSIC MHCL 30629>
02. An Occasional Man
Judy Holliday
(2分23秒)
<JASMINE REC. JASMCD 2620>
03. Jatuh Cinta
Tohpati
(3分18秒)
<DEMAJORS NO NUMBER>
04. Made Of Gold
Ibeyi feat. Pa Salieu
(3分48秒)
<XL REC. XL1246CDJP>
05. Loopholes
Andrea Motis
(5分13秒)
<MUZAK,INC. MZCF-1449>
06. I Love U
Sung Si Kyung
(3分15秒)
<SSK KAKAO ENT. L200002172>
07. Bi Ye Tulonba Ye
Rokia Kone & Jacknife Lee
(5分35秒)
<REAL WORLD CDRW239>
08. カンテレと弦楽三重奏のための「あいまいな言葉」
の一部
ノルドグレン:作曲
(カンテレ)リトヴァ・コイスティネン
(バイオリン)レイヨ・トゥンッカリン
(ビオラ)ティモ・カンガス
(チェロ)ニーレス・オウタコスキ
(4分10秒)
<キングインターナショナル KKCC-4128>
09. Spain
Steve Gadd & Mika Stoltzman
(7分00秒)
<EIGHT ISLANDS REC. EIRD-8003>
10. Our Town
Shelby Flint
(2分40秒)
<WARNER MUSIC JAPN WPCR-27828>
11. Hath Arob
John Zorn
(5分11秒)
<TZADIK TZ 8384>
12. Targa Summer
Brian Eno
(4分58秒)
<BEAT REC. BRC700>
13. Poor Butterfly
Gabriel Latchin Trio
(4分51秒)
<ALYS JAZZ AJ1502>
14. Diding Musuh Suka
Murni Surbakti
(5分03秒)
<DEMAJORS SIH0998>
15. Pirouette
ゴンチチ
(3分57秒)
<EPIC/SONY ESCB1901>
16. Never My Love
The Association
(3分06秒)
<RHINO R2 78303>
17. Never My Love
Jakob Dylan & Norah Jones
(3分23秒)
<BMG 538493922>
18. 月桃
真栄里英樹 BIG BAND with 安富祖貴子
(3分58秒)
<リスペクトレコード RES-339>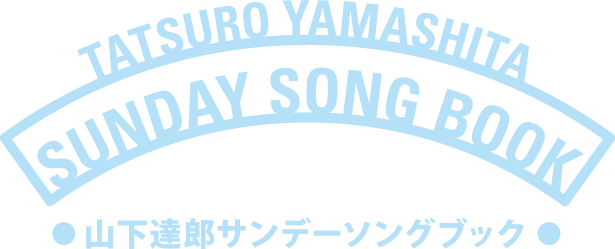 山下達郎の個人コレクションを使って発信される日本最高のオールディーズ・プログラム!
JFN (TOKYO-FM系 全国38局ネット)毎週日曜日 14:00~14:55
https://www.tatsuro.co.jp/sunday/
納涼リクエスト大会
2022年07月17日プレイリスト
01. AMAZING LOVE
KINKI-KIDS
7月27日発売ニュー・シングル
02. BROTHER, BROTHER
CAROLE KING
1971
MUSIC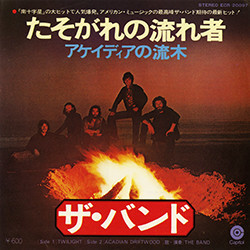 03. THE TWILIGHT
THE BAND
1976
たそがれの流れ者
04. HOUND DOG
"BIG MAMA" THORNTON
1953
05. A LITTLE LOVE
AURRA
1982
06. LIKE A LOVER
SERGIO MENDEZ & BRASIL '66
1968
LOOK AROUND
07. 太陽の背中
ハルナ
HOMETOWN
07月06日発売ニューアルバム
08. BEAUTY IN ALL
宮里陽太
PRECIOUS
07月13日発売ニューアルバム
Desert Island Discs
Desert Island Discs was created by Roy Plomley in 1942, and the format is simple
Eight tracks, a book and a luxury: what would you take to a desert island? Guests share the soundtrack of their lives
https://www.bbc.co.uk/programmes/b006qnmr
Kate Ewart-Biggs
Sun 17 Jul 2022
11:15
BBC Radio 4
https://www.bbc.co.uk/programmes/m00199p9
Kate Ewart-Biggs is the deputy chief executive of the British Council, which aims to build connections between the UK and countries worldwide, through education programmes, language learning and cultural activities.
Kate was born into a diplomatic family and her early childhood years were spent in France and Belgium. In 1976, when she was eight years old, her father Christopher Ewart-Biggs was appointed British ambassador to Ireland. Two weeks into his new job, he was killed by an IRA landmine. Kate's mother Jane moved the family back to London and began to campaign for peace and reconciliation in Ireland: she became a life peer in 1981.
After studying anthropology at university, Kate worked on charity projects for street children in Brazil and South Africa before joining the British Council. Her career has taken her all around the world including postings in Uganda, Tanzania and Indonesia.
She lives in London with her daughter.
Presenter Lauren Laverne
Producer Sarah Taylor
Music Played
01. I Could Have Danced All Night
Marni Nixon
MY FAIR LADY SOUNDTRACK
COLUMBIA
02. Et Si Tu N'existais Pas
Joe Dassin
JOE DASSIN ÉTERNEL...
SONY MUSIC MEDIA
03. Mr. Tambourine Man
Bob Dylan
THE ESSENTIAL BOB DYLAN
COLUMBIA
04. I Don't Like Mondays
The Boomtown Rats
LOUDMOUTH - THE BEST OF BOB GELDOF & THE BOOMTOWN RATS
EMI
05. Lambada
Kaoma
LATINO SUMMER
UMOD (UNIVERSAL MUSIC ON DEMAND)
06. Namagembe
Madoxx Sematimba
TUKOLAGANE
B00A0N02UU
07. I And Love And You
The Avett Brothers
I AND LOVE AND YOU
AMERICAN RECORDINGS CATALOG P&D
08. American Pie
Don McLean
LEGENDARY SONGS OF DON MCLEAN
CAPITOL CATALOG MKT (C92)
Private Passions
Guests from all walks of life discuss their musical loves and hates.
https://www.bbc.co.uk/programmes/b006tnv3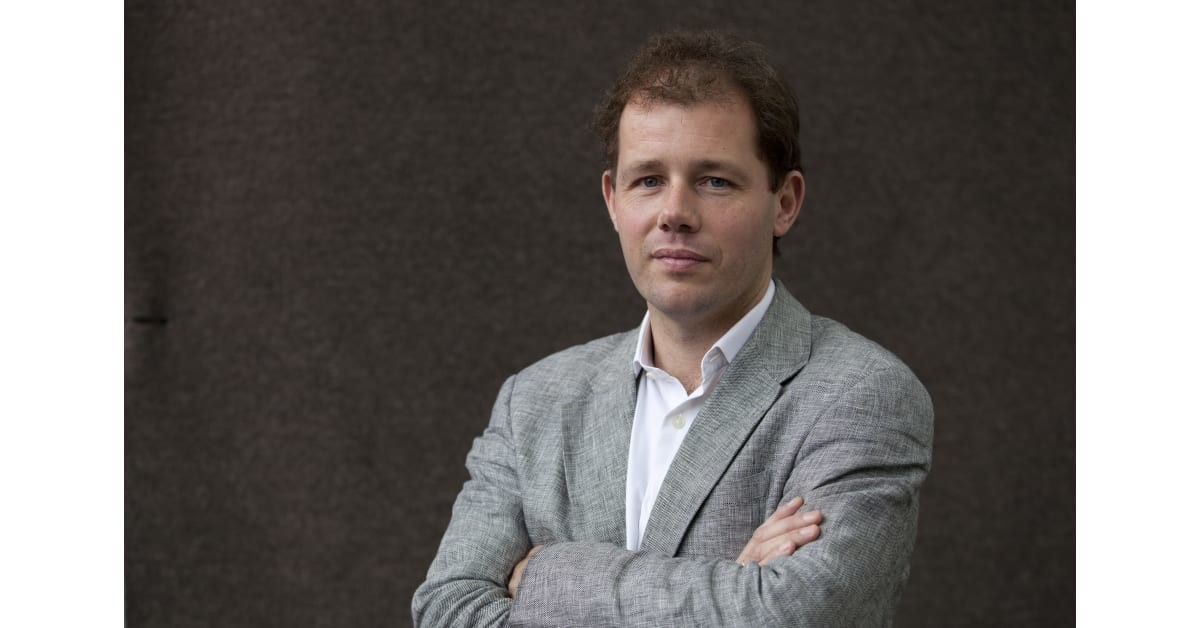 Christopher de Bellaigue
Sun 17 Jul 2022
12:00
BBC Radio 3
https://www.bbc.co.uk/programmes/m00194xh
The international journalist and author Christopher de Bellaigue shares his passion for the music that reflects the decades he has spent as a journalist immersed in the politics and daily life of Turkey, the Middle East and South Asia. He has written five award-winning books on these regions, and numerous articles for The Economist, The Guardian and The London Review of Books on subjects as varied as technology, mental health and the environment.
He chooses a setting of the poetry of the great Sufi mystic Rumi; music from Philip Glass's opera about Gandhi; and a Venetian madrigal that relates to his new book, about the Ottoman Emperor Suleyman the Magnificent, the most powerful man in the world in the 16th century. As emperor it was routine practice to murder all your male relatives, and anyone else who even slightly displeased you, but Christopher explains that Suleyman was also a law maker and, after a colourful early love life, eventually settled down with one woman for the rest of his life.
Christopher tells Michael about the joy he has found becoming part of his wife's family in Tehran and about the way Prokofiev's Second Piano Concerto helped him to engage with his grief and start to come to terms with his mother's depression, thirty years after her death.
Producer: Jane Greenwood
A Loftus Media production for BBC Radio 3
Jazz records from across the genre, played in special sequences to highlight the wonders of jazz history. All pieces have been specifically requested by Radio 3 listeners
https://www.bbc.co.uk/programmes/b006tnn9
Sun 17 Jul 2022
16:00
BBC Radio 3
https://www.bbc.co.uk/programmes/m00194xk
Alyn Shipton presents jazz records of all styles as requested by you. This week we have classic recordings by Miles Davis, Fats Waller and Woody Herman, plus newer tracks from Vincent Peirani & Emile Parisien, and Georgia Mancio & Alan Broadbent.
Get in touch: jrr@bbc.co.uk or use #jazzrecordrequests on social.
Music Played
01. Four Brothers
Woody Herman
1947
THE THREE HERDS
POLL WINNERS
02. Glories In The Evening
Al Fairweather & Sandy Brown's All Stars
DR MCJAZZ
LAKE
03. Black Is The Colour Of My True Love's Hair
Johnny Griffin
1962
THE KERRY DANCERS AND OTHER SWINGING FOLK
RIVERSIDE
https://www.discogs.com/ja/release/6572936-Johnny-Griffin-Quartet-The-Kerry-Dancers-And-Other-Swinging-Folk
04. The Very Thought Of You
Red Garland
1956
RED GARLAND'S PIANO
PRESTIGE
https://www.discogs.com/ja/release/16910037-Red-Garland-With-Paul-Chambers-3-And-Art-Taylor-Red-Garlands-Piano
05. Temptation
Vincent Peirani & Émile Parisien
2020
ABRAZO
ACT
06. Fascinating Rhythm
Joe Temperley, Wycliffe Gordon, Eric Reed & Rodney Whitaker
1999
DOUBLE DUKE
NAXOS
07. All My Life
Georgia Mancio & Alan Broadbent
2021
(SINGLE)
ROOMSPIN
08. Miles Runs The Voodoo Down
Miles Davis
BITCHES BREW - THE SINGLES
COLUMBIA
09. Night In Tunisia
Les Double Six Of Paris
LES DOUBLE SIX
COLUMBIA
10. My Foolish Heart
Bill Evans
COMPLETE VILLAGE VANGUARD RECORDINGS 1961
RIVERSIDE
11. A Handful of Keys
Fats Waller
THE ESSENTIAL COLLECTION
AVID
12. That's All
Eliane Elias
2004
DREAMER
BLUEBIRD