音楽の泉
クラシック音楽の入門番組として1949年に放送を開始、今日まで数多くの名曲を紹介してきました。ゆったりと流れる時間のおともに、「音楽の泉」でクラシック音楽をお楽しみください。
https://www4.nhk.or.jp/P685/
フランクのバイオリン・ソナタ
放送日: 2022年 4月17日(日)
放送時間: 午前8時05分~午前8時55分(50分)
解説: 奥田佳道
楽曲
バイオリン・ソナタ イ長調
フランク:作曲
(バイオリン)ジャン・ジャック・カントロフ
(ピアノ)ジャック・ルヴィエ
(26分36秒)
<コロムビアミュージックエンタテインメント COCO-73126>
無伴奏バイオリン・ソナタ 第3番 ニ短調 「バラード」
イザイ:作曲
(バイオリン)トーマス・ツェートマイアー
(6分31秒)
<ユニバーサル UCCE-2039>
こどもの夢 作品14
イザイ:作曲
(バイオリン)ルノー・カプソン
(ピアノ)ギヨーム・ベロン
(4分07秒)
<ワーナー 0190296520013>
朝の歌
エルガー:作曲
(バイオリン)ルノー・カプソン
(ピアノ)ギヨーム・ベロン
(2分28秒)
<ワーナー 0190296520013>
ウィークエンドサンシャイン
ブロードキャスター、ピーター・バラカンのナビゲートで送るウィークエンド・ミュージックマガジン。独特の嗅覚とこだわりの哲学でセレクトしたグッド・サウンドと、ワールドワイドな音楽情報を伝える。
https://www4.nhk.or.jp/sunshine/
放送日: 2022年 4月16日(土)
放送時間: 午前 7:20~午前 9:00(100分)
ピーター・バラカン
https://www4.nhk.or.jp/sunshine/66/
THIS WEEK'S PLAYLIST
01. Flying Home
Lionel Hampton
Stardust: The Best Collection of Lionel Hampton
<GRP FVCP30550>
02. Sunny Sunday
Joni Mitchell
Turbulent Indigo
<Reprise 9 45786-2>
03. Inayaat
Arooj Aftab
Vulture Prince
<New Amsterdam>
04. Shipbuilding
June Tabor
Ashore
<Topic TSCD577>
05. Z Ukrainskyce Stepiw(Ukraine)
Vassyl Yemetz
Excavated Shellac: An Alternate History of the World's Music
<Dust-to-Digital>
06. Harry Lime Theme
Martin Carthy
Essential Martin Carthy
<Topic TSCD770D>
07. Buddy's Rendezvous
Father John Misty
Chloe and the Next 20th Century
<Sub Pop SP1430>
08. The Next 20th Century
Father John Misty
Chloe and the Next 20th Century
<Sub Pop SP1430>
09. Olvidado(Otro Momento)
Father John Misty
Chloe and the Next 20th Century
<Sub Pop SP1430>
10. Goodbye Mr. Blue(Radio Edit)
Father John Misty
Chloe and the Next 20th Century
<Sub Pop SP1430>
11. Listening To Levon
Marc Cohn and Blind Boys Of Alabama
Work To Do
<BMG 538519692>
12. You Got To Move
Mavis Staples & Levon Helm
Carry Me Home
<Anti->
13. You Got To Serve Somebody
Mavis Staples & Levon Helm
Carry Me Home
<Anti->
14. Sally Goodin
The Kentucky Colonels
Appalachian Swing!
<EMI SPR717>
15. Clinch Mountain Backstep
The Kentucky Colonels
Appalachian Swing!
<EMI SPR717>
16. Soldier's Joy
The Kentucky Colonels
Live In Stereo
<Shikata SRCD1002>
17. Workin' On A Building
The Kentucky Colonels
Live In Stereo
<Shikata SRCD1002>
18. Over In The Glory Land
The Kentucky Colonels
Long Journey Home
<VANGUARD KICP2232>
19. Long Journey Home
The Kentucky Colonels
Long Journey Home
<VANGUARD KICP2232>
世界の快適音楽セレクション
"快適音楽"を求めるギターデュオのゴンチチによる、ノンジャンル・ミュージック番組。
https://www4.nhk.or.jp/kaiteki/
放送日: 2022年 4月16日(土)
放送時間: 午前 9:00〜午前10:55(115分)
ゴンチチ
湯浅学
− 3番の音楽 −
楽曲
01. Old Movie Theater
ゴンチチ
(3分06秒)
<ポニーキャニオン PCCA-50305>
02. Rosemary
Scott Walker
(3分21秒)
<PHILIPS SFX-7160>
03. 第三の男
アントン・カラス
(3分31秒)
<ビクター VICP-23020>
04. Third Floor Hallway
Jon Brion
(3分24秒)
<WARNER MUSIC 7559-79813-2>
05. 序曲「レオノーレ」第3番 作品72
ベートーベン:作曲
(管弦楽)ドイツ・カンマーフィルハーモニー・ブレーメン
(指揮)パーヴォ・ヤルヴィ
(13分36秒)
<SONY SICC1751>
06. Third Stone From The Sun
The Jimi Hendrix Experience
(6分44秒)
<SONY SICP-30001>
07. The City
Les Baxter
(2分57秒)
<EL ACMEM171CD>
08. 3番ゲートで待ってるよ
花田
(3分20秒)
<ビクター SV-834>
09. First Blood
Third Rail
(5分22秒)
<POLYSTAR PSCW-5338>
10. 6月の月(Moon In June)
Soft Machine
(13分31秒)
<SONY MHCP-613>
11. E Eu Sem Maria
Nana Caymmi
(3分26秒)
<UNIVERSAL 0440018758-2>
12. 三番目に大事なもの
RCサクセション
(4分58秒)
<UNIVERSAL UPCY-7066>
13. 青い地球は誰のもの
冨田勲
(3分37秒)
<SONY MUSIC BVCF-1525>
14. The Third Man Theme
Esquivel & His Orchestra
(2分27秒)
<EL ACMEM280CD>
15. Tin Ton Tan
ゴンチチ
(1分44秒)
<ポニーキャニオン PCCA-01512>
16. Prelude For Four Diesell Locomotives And Harp
Ann Eysermans
(8分58秒)
<CORTIZONA CORTIZONA 013>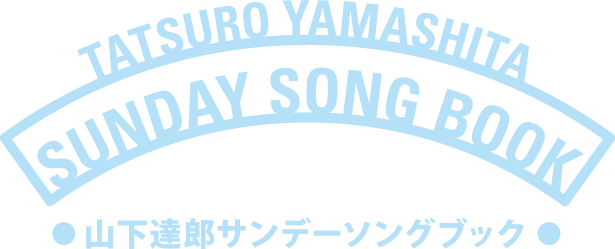 山下達郎の個人コレクションを使って発信される日本最高のオールディーズ・プログラム!
JFN (TOKYO-FM系 全国38局ネット)毎週日曜日 14:00~14:55
https://www.tatsuro.co.jp/sunday/
リクエスト特集
2022年04月17日プレイリスト
Private Passions
Guests from all walks of life discuss their musical loves and hates.
https://www.bbc.co.uk/programmes/b006tnv3
Tim Birkhead
Sun 17 Apr 2022
12:00
BBC Radio 3
https://www.bbc.co.uk/programmes/m001691s
For Easter Day, Private Passions celebrates Spring and the music of birdsong with one of the world's leading experts on birds, Professor Tim Birkhead.
An award-winning scientist, author and university lecturer, Tim Birkhead is Emeritus Professor of Zoology at the University of Sheffield, and the author of many books that communicate his life-long passion, including "What it's like to be a bird" and most recently "Birds and Us", a 12,000-year history of our relationship with birds, from cave art to conservation.
His choices include music that Mozart taught to a starling, and the old Catalan "Song of the Birds", played by Pablo Casals. There will also be the music of birdsong itself, from the Dawn Chorus to the song of the bullfinch, which Tim Birkhead regards as the ultimate songbird. The programme includes the famous 1924 recording of Beatrice Harrison playing her cello to a nightingale with the nightingale answering back. Or so the story goes…
Tim Birkhead explores the true story of the recording and considers the enduring impact of Beatrice's duet.
Produced by Elizabeth Burke
A Loftus Media production for BBC Radio 3
Jazz records from across the genre, played in special sequences to highlight the wonders of jazz history. All pieces have been specifically requested by Radio 3 listeners
https://www.bbc.co.uk/programmes/b006tnn9
Sun 17 Apr 2022
16:00
BBC Radio 3
https://www.bbc.co.uk/programmes/m001692c
Alyn Shipton devotes a whole edition of the programme to recordings by the legendary bassist, composer and bandleader Charles Mingus, born 100 years ago next week.
https://www.npr.org/2022/04/21/1093614930/how-the-late-jazz-great-charles-mingus-is-being-remembered-100-years-later
Get in touch with your requests: jrr@bbc.co.uk or #jazzrecordrequests on social
Words and Music
A sequence of music interspersed with well-loved and less familiar poems and prose read by leading actors
https://www.bbc.co.uk/programmes/b006x35f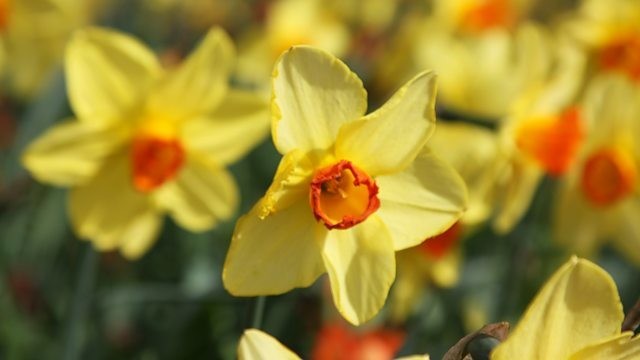 April
Sun 17 Apr 2022
17:30
BBC Radio 3
https://www.bbc.co.uk/programmes/m001692k
Is it the cruellest month or the time when sweet showers fall? There's an ambiguity about April with its changeable weather and promise of rebirth that's reflected in this week's programme. Readers Tayla Kovacevic-Ebong and Emma Fielding guide us into April's more beguiling realms with poems by Anne Stevenson, Laurie Lee, Ann Sexton and Caleb Femi that are full of flowers, possibility and the warmth of sun on skin, but then TS Eliot, Edna St. Vincent Millay and Philip Larkin turn up to reveal that darker, melancholic side - the feeling of loss made starker by burgeoning new life. That same tension and contradiction comes through in the music which includes works by Stravinsky, Ella Fitzgerald and Count Basie, Cécile Chaminade, Prince (yes, sometimes it DOES snow in April), Manuel Maria Ponce, TesseracT and Astor Piazzolla.
Producer: Torquil MacLeod
Readings
Robert Louis Stevenson - Flower god, god of the spring
Billy Collins - Today
Laurie Lee - April Rise
Robert Browning - Home Thoughts from Abroad
Thomas Hardy - Tess of the d'Urbevilles
Caleb Femi - Here Too Spring Comes to Us with Open Arms
Philip Larkin - An April Sunday brings the snow
Basil Bunting - Weeping oaks grieve, chestnuts raise
Edna St. Vincent Millay - Spring
George Orwell - Nineteen Eighty-Four
TS Eliot - The Waste Land – I. The Burial of the Dead
Robert Herrick - To Daffodils
Anne Stevenson - Swifts
Keith Douglas - Villanelle of Spring Bells
Anne Sexton - It Is a Spring Afternoon
Boris Pasternak (trans. Angela Livingstone) - Spring
Geoffrey Chaucer - The Canterbury Tales – The General Prologue
DH Lawrence - The Enkindled Spring
William Shakespeare - Sonnet 98