音楽の泉
クラシック音楽の入門番組として1949年に放送を開始、今日まで数多くの名曲を紹介してきました。ゆったりと流れる時間のおともに、「音楽の泉」でクラシック音楽をお楽しみください。
https://www4.nhk.or.jp/P685/
放送日: 2022年11月13日(日)
放送時間: 午前8時05分~午前8時55分(50分)
解説: 奥田佳道
楽曲
交響曲 第35番 ニ長調 K.385 「ハフナー」
モーツァルト:作曲
(管弦楽)モーツァルト管弦楽団
(指揮)クラウディオ・アバド
(20分45秒)
<ユニバーサル UCCA1083>
交響曲 第31番 ニ長調 K.297 「パリ」
モーツァルト:作曲
(管弦楽)ウィーン・フィルハーモニー管弦楽団
(指揮)リッカルド・ムーティ
(17分25秒)
<PHILIPS PHCP5282>
レ・プティ・リアン K.299bから
第5曲 ラルゲット
第6曲 ガヴォット
モーツァルト:作曲
(室内管弦楽)ドレスデン国立歌劇場室内管弦楽団
(指揮)ヘルムート・ブラニー
(2分16秒)
<KING RECORDS KIGC30>
https://tower.jp/item/4783229/
ウィークエンドサンシャイン
ブロードキャスター、ピーター・バラカンのナビゲートで送るウィークエンド・ミュージックマガジン。独特の嗅覚とこだわりの哲学でセレクトしたグッド・サウンドと、ワールドワイドな音楽情報を伝える。
https://www4.nhk.or.jp/sunshine/
放送日: 2022年11月12日(土)
放送時間: 午前 7:20~午前 9:00(100分)
ピーター・バラカン
https://www4.nhk.or.jp/sunshine/66/
THIS WEEK'S PLAYLIST
01. Paperback Writer(2022 Mix)
The Beatles
Revolver Super Deluxe(2CD Edition)
<Apple UICY80211-2>
02. Rain(Take 5 - Actual Speed)
The Beatles
Revolver Sessions 1
<Universal Music UICY-80210>
03. Rain(2022 Mix)
The Beatles
Revolver Super Deluxe(2CD Edition)
<Apple UICY80211-2>
04. Taxman (2022 Mix)
The Beatles
Revolver Super Deluxe (2CD Edition)
<Apple UICY80211-2>
05. Taxman(Take 11)
The Beatles
Revolver Super Deluxe(2CD Edition)
<Apple UICY80211-2>
06. Eleanor Rigby(Take 2)
The Beatles
Revolver Super Deluxe(2CD Edition)
<Apple UICY80211-2>
07. I'm Only Sleeping(2022 Mix)
The Beatles
Revolver Super Deluxe(2CD Edition)
<Apple UICY80211-2>
08. Love You To(Take 7)
The Beatles
Revolver Super Deluxe(2CD Edition)
<Apple UICY80211-2>
09. Here, There And Everywhere(Take 6)
The Beatles
Revolver Sessions 2
<Universal Music UICY-80210>
10. Yellow Submarine(Songwriting Work Tape - Part 1)
The Beatles
Revolver Sessions 2
<Universal Music UICY-80210>
11. She Said She Said(John's Demo)
The Beatles
Revolver Sessions 2
<Universal Music UICY-80210>
12. She Said She Said(2022 Mix)
The Beatles
Revolver Super Deluxe(2CD Edition)
<Apple UICY80211-2>
13. And Your Bird Can Sing(First Version - Take 2)
The Beatles
Revolver Super Deluxe(2CD Edition)
<Apple UICY80211-2>
14. For No One(2022 Mix)
The Beatles
Revolver Super Deluxe(2CD Edition)
<Apple UICY80211-2>
15. Doctor Robert(Take 7)
The Beatles
Revolver Super Deluxe(2CD Edition)
<Apple UICY80211-2>
16. Got To Get You Into My Life(Early Mix)
The Beatles
Revolver Super Deluxe(2CD Edition)
<Apple UICY80211-2>
17. Tomorrow Never Knows(Take 1)
The Beatles
Revolver Super Deluxe(2CD Edition)
<Apple UICY80211-2>
18. Going Out(Extract)
Timothy Leary
2022/11 Mojo - The Meaning Of Within
19. Raga Jog (Extract)
Ravi Shankar
2022/11 Mojo - The Meaning Of Within
20. Chasing Shadows
Anoushka Shankar, Metropole Orkest & Jules Buckley feat. Manu Delago
Between Us…
<Leiter Verlag LC19813>
21. Cafe Jegog
Tambuco with Sekar Sakura
Cafe Jegog
<Meister Music MM3067>
22. Bridge Over Troubled Water
Don Shirley
The Don Shirley Point Of View
<Collectables COL-CD-6195>
世界の快適音楽セレクション
"快適音楽"を求めるギターデュオのゴンチチによる、ノンジャンル・ミュージック番組。
https://www4.nhk.or.jp/kaiteki/
放送日: 2022年11月12日(土)
放送時間: 午前 9:00〜午前10:55(115分)
− 18歳未満の音楽 −
楽曲
01. 子供の時間
ゴンチチ
(1分12秒)
<IN THE GARDEN XNHL-15001>
02. You're Sixteen
Ringo Starr
(2分48秒)
<APPLE REC. PCTC-252>
03. The Crying Blues
Little Esther Phillips
(3分01秒)
<JASMINE REC. JASMCD 3006>
04. エチュード・カプリース 作品18
ヴィエニャフスキ:作曲
(バイオリン)渡辺茂夫
(1分59秒)
<EMIミュージック・ジャパン TOCE-9154/5>
05. 交響曲ハ長調から
第3楽章
ビゼー:作曲
(演奏)オルフェウス室内管弦楽団
(5分36秒)
<POLYDOR POCG-7135>
06. Teenage Depression
Eddie & The Hot Rods
(2分26秒)
<WARNER WPCR-454>
07. Nightswimming
Carlos Nino & Friends
(4分58秒)
<RINGS RINC77>
08. 大人になりたい
後藤久美子
(2分16秒)
<コロムビア COCP-40967>
09. オ菓子ノ国へ
ニナ・ハマダ
(2分47秒)
<BRIDGE BRIDGE-184>
10. 人生就是戲
テレサ・テン
(3分56秒)
<トーラス TACL-2411>
11. Kailan
Smokey Mountain
(2分44秒)
<ボンバレコード BOM-2038>
12. My Boy Lollipop
Barbie Gay
(2分18秒)
<ACE REC. CDCHD1204>
13. Wandering I
Eydis Evensen
(4分36秒)
<SONY CLASSICAL 19439725202>
14. ミケちゃん
山内まさひろ
(3分25秒)
<マルフクレコード KF-245>
15. Bersampan
Mellyana
(4分01秒)
<SONY SRCL-2419>
16. キャンパス・ガール
岩崎宏美
(3分16秒)
<ビクター NCS-10189>
17. School Days
Louis Jordan
(2分33秒)
<MCA VICTOR MVCM-618>
18. Autumn In New York
Dexter Gordon
(6分29秒)
<BMG/ADA 5053868170>
19. 東京ハイティーン
沢村みつ子
(3分26秒)
<日本コロムビア FJSP415>
20. 学園祭の準備
ゴンチチ
(2分06秒)
<(株)フライングドッグ VTCL60471>
21. Hard To Say 偶然と必然の間
小坂忠
(5分26秒)
<ビクター VICL-63267>
22. My History lol 履歴(笑)
立花秀輝
(3分28秒)
<MEIKAI REC. BAN-001>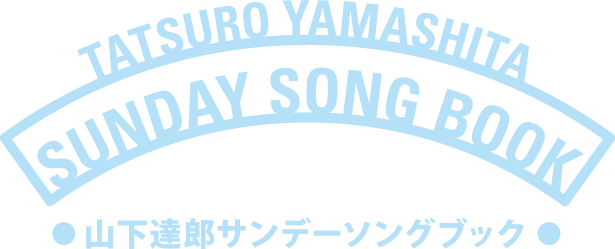 山下達郎の個人コレクションを使って発信される日本最高のオールディーズ・プログラム!
JFN (TOKYO-FM系 全国38局ネット)毎週日曜日 14:00~14:55
https://www.tatsuro.co.jp/sunday/
リクエスト+棚からひとつかみ
2022年11月13日プレイリスト
01. ジャングル・スウィング
山下達郎
1993
OPUS
02. GREAT BALLS OF FIRE
JERRY LEE LEWIS
1957
03. ALL THIS
THE ANITA KERR SINGERS
1968
04. DON'T DREAM IT'S OVER
CROWDED HOUSE
1987
DON'T DREAM IT'S OVER
05. I WANNA GIVE YOU TOMORROW
BENNY TROY
1976
TEARIN' ME TO PIECES
06. I DID IT FOR LOVE
LOVE UNLIMITED
1977
HE'S ALL I'VE GOT
07. THERE WILL NEVER BE ANOTHER YOU
CHRIS MONTEZ
1966
THE MORE I SEE YOU CALL ME
08. MISTY
JACKIE GLEASON
1966
TODAY'S ROMANTIC HITS
09. 今日はなんだか (LIVE)
山下達郎
12/04/22
青森市文化会館
Desert Island Discs
Desert Island Discs was created by Roy Plomley in 1942, and the format is simple
Eight tracks, a book and a luxury: what would you take to a desert island? Guests share the soundtrack of their lives
https://www.bbc.co.uk/programmes/b006qnmr
Jean Golding
Sun 13 Nov 2022
11:15
BBC Radio 4
https://www.bbc.co.uk/programmes/m001f5dv
Professor Jean Golding is an epidemiologist who is best known for founding the Children of the Nineties study - more formally known as the Avon Longitudinal Study of Parents and Children. The most detailed project of its kind anywhere in the world, it has followed the lives of children who were born in Avon during 1991 and 1992 and helped scientists make important discoveries about everything from peanut allergy to the effects of long Covid.
Jean was born in Cornwall in 1939. As a toddler she suffered two bouts of tuberculosis and spent several weeks in hospital. Then at 13 she contracted polio, leading to a three month hospital stay. After graduating in mathematics from Oxford University, her first job involved completing calculations for the 1958 perinatal mortality survey, set up to collect information about the social and obstetric factors associated with stillbirth and death in early infancy.
By the time she started designing the Children of the Nineties study, Jean was well used to working with large data-sets, but the new project was bigger than ever. It collected more than 1.5m biological samples including blood, placenta, hair, nails and teeth along with thousands of questionnaires. As well as expanding medical knowledge, the study has influenced government policy.
Jean retired from the study in 2005. She was awarded an OBE for services to medical science in 2012 and today is Emeritus Professor of Paediatric and Perinatal Epidemiology at the University of Bristol.
Presenter Lauren Laverne
Producer Paula McGinley
Private Passions
Guests from all walks of life discuss their musical loves and hates.
https://www.bbc.co.uk/programmes/b006tnv3
Julia Blackburn
Sun 13 Nov 2022
12:00
BBC Radio 3
https://www.bbc.co.uk/programmes/m001dxy1
The writer Julia Blackburn talks to Michael Berkeley about how music helped her through her traumatic childhood and about the joy of late-flowering love.
Julia Blackburn is the author of novels, poetry, plays and books about historical figures including Napoleon, Billie Holiday, Goya, and the Norfolk artist John Craske, as well as books about grief, her love of animals, and the natural world. She's also published memoirs, including an astonishing book about her childhood, The Three of Us.
Julia shares her love of Beethoven, Pergolesi, English folk song, music from central Africa, and the songs of Billie Holiday, which helped her through her a childhood marked by chaos and neglect.
And she tells Michael Berkeley about the happiness she has found in bringing up her own children, and the delight she has found in love later in life.
Producer: Jane Greenwood
A Loftus Media production for BBC Radio 3
Music Played
00:00
Benjamin Britten
Dirge (Serenade for Tenor, Horn and Strings)
Singer: Peter Pears
Performer: Dennis Brain
Orchestra: New Symphony Orchestra
Conductor: Eugene Goossens
00:00
Billie Holiday
Pennies From Heaven
00:00
Trad.
The Agincourt Carol
Ensemble: Musica Reservata
Conductor: John Beckett
00:00
Aka Pygmies/Steve Reich
Bossobe/Clapping Music
00:00
Ludwig van Beethoven
Fantasia in D major (1st mvt: Allegro)
Performer: Massimo Anfossi
00:00
Giovanni Battista Pergolesi
Stabat Mater
Singer: Emma Kirkby
Singer: James Bowman
Ensemble: Academy of Ancient Music
Conductor: Christopher Hogwood
00:00
Hannes Buder
No death and no regrets (Outside Words)
Jazz records from across the genre, played in special sequences to highlight the wonders of jazz history. All pieces have been specifically requested by Radio 3 listeners
https://www.bbc.co.uk/programmes/b006tnn9
Sun 13 Nov 2022
16:00
BBC Radio 3
https://www.bbc.co.uk/programmes/m001dxy7
Alyn Shipton presents jazz records of all styles as requested by you, and including your favourite moments from the London Jazz Festival, which this year celebrates its 30th anniversary. With music by Sonny Rollins, Trish Clowes and Bojan Z.
Get in touch: jrr@bbc.co.uk or use #jazzrecordrequests on social.
Music Played
01. All By Myself
Fats Domino
1955
THE FAT MAN SINGS
EMI
02. The Ness
Trish Clowes
2022
A VIEW WITH A ROOM
GREENLEAF MUSIC
03. Back Home Again in Indiana
Gary Burton
2001
GARY BURTON - FOR HAMP, RED, BAGS, AND CAL
CONCORD JAZZ
04. Multi Don Kulti
Bojan Z
BOJAN ZULFIKARPASIC - SOLOBSESSION
LABEL BLEU
05. The Fields
Mike Westbrook Brass Band & Phil Minton
MIKE WESTBROOK - GLAD DAY (SETTINGS OF WILLIAM BLAKE)
ENJA
06. Panama
Freddy Randall
FREDDY RANDALL & FRIENDS - BEFORE AND AFTER
LAKE RECORDS
07. Coochi Coochi Coo
Ella Fitzgerald
CHICK WEBB 4: ELLA SWINGS THE BAND (1936-1939)
MCA RECORDS
08. Equipoise
Max Roach
MAX ROACH - MEMBERS, DON'T GIT WEARY
ATLANTIC
09. Long Ago and Far Away
John Horler, Tim Wells & Trevor Tomkins
2017
OPEN SPACE
PATHWAY RECORDS
10. Pent-Up House
Sonny Rollins
1956
CLIFFORD BROWN / SONNY ROLLINS / MAX ROACH QUINTET: COMPLETE STUDIO RECORDINGS
ESSENTIAL JAZZ CLASSICS