音楽の泉
クラシック音楽の入門番組として1949年に放送を開始、今日まで数多くの名曲を紹介してきました。ゆったりと流れる時間のおともに、「音楽の泉」でクラシック音楽をお楽しみください。
https://www4.nhk.or.jp/P685/
ベートーベンのピアノ協奏曲第5番「皇帝」
放送日: 2022年 4月 3日(日)
放送時間: 午前8時05分~午前8時55分(50分)
解説: 奥田佳道
楽曲
ピアノ協奏曲 第5番 変ホ長調 作品73 「皇帝」
ベートーベン:作曲
(ピアノ)クリスティアン・ツィマーマン
(管弦楽)ロンドン交響楽団
(指揮)サイモン・ラトル
(39分39秒)
<ユニバーサル UCCG-45005/7>
ウィークエンドサンシャイン
ブロードキャスター、ピーター・バラカンのナビゲートで送るウィークエンド・ミュージックマガジン。独特の嗅覚とこだわりの哲学でセレクトしたグッド・サウンドと、ワールドワイドな音楽情報を伝える。
https://www4.nhk.or.jp/sunshine/
放送日: 2022年 4月 2日(土)
放送時間: 午前 7:20~午前 9:00(100分)
ピーター・バラカン
https://www4.nhk.or.jp/sunshine/66/
THIS WEEK'S PLAYLIST
01. Oh Happy Day
Edwin Hawkins Singers
Summer Of Soul(...Or, When The Revolution Could Not Be Televised): Original Motion Picture Soundtrack
<SONY SICP6441>
02. What Does Freedom Mean(To A Free Man)
Cody ChesnuTT
12 Years A Slave(Music From And Inspired By The Motion Picture)
<SONY SICP4099>
03. Small Axe
The Wailers
Burnin'
<ISLAND UICY3172>
04. Sweet And Dandy
The Maytals
The Harder They Come
<Mango PSCD1090>
05. Jean And Dinah
Mighty Sparrow
Volume One
<Ice 921002>
06. I Love You Because
Jim Reeves
Gentleman Jim
<RCA LSP2605>
07. Pressure Drop
Toots & The Maytals
The Harder They Come
<Mango PSCD1090>
08. Money In My Pocket
Dennis Brown
The Best Of Dennis Brown
<Trojan TJDCD551>
09. Kung Fu Fighting
Carl Douglas
Summer In The City
<Castle Communications MATCD251>
10. Silly Games
Janet Kay
Jammin' 
<Mango P30C-10056>
11. Kunta Kinte Dub
The Revolutionaries
Drum Sound - More Gems From the Channel One Dub Room 1974 -1980
<Pressure Sounds PSCD55>
12. How Can You Mend A Broken Heart
Al Green
Let's Stay Together
<Hi SRCS6650>
13. Mirror In The Bathroom
The Beat
I Just Can't Stop It
<Go-Feet BTCD1>
14. Slavery Days
Burning Spear
Marcus Garvey
<Mango PHCR4736>
15. New Crass Massahkah
Linton Kwesi Johnson
Making History
<Mango PHCR4737>
16. Lazy Sunday
Small Faces
The Best Of Immediate
<Victor VICP61140>
17. To Be Young, Gifted & Black
Michael Kiwanuka
Small Axe(Music Inspired By The Original TV Series)
<Motown EMIV2035>
世界の快適音楽セレクション
"快適音楽"を求めるギターデュオのゴンチチによる、ノンジャンル・ミュージック番組。
https://www4.nhk.or.jp/kaiteki/
放送日: 2022年 4月 2日(土)
放送時間: 午前 9:00〜午前10:55(115分)
ゴンチチ
渡辺亨
− スピードの音楽 −
楽曲
「a tempo(Swing Version)」
ゴンチチ
(2分18秒)
<EPIC/SONY ESCB1309>
「Hight Speed Chase」
Miles Davis
(4分40秒)
<WARNER BROS. WPCR-29228>
「ウィリアム・テル序曲」
Spike Jones & His City Slickers
(3分16秒)
<THE ENTERTAINERS CD 0247>
「Speed」
Chris Rea
(5分04秒)
<テイチク TECI-24556>
「Moonscape」
Les Baxter
(3分07秒)
<EL ACMEM171CD>
「Slow Down」
Larry Williams
(2分46秒)
<P-VINE PCD2009>
「The Race」
Yello
(3分22秒)
<日本フォノグラム PHCR-50>
「赤いヘルメット」
美樹克彦
(3分04秒)
<日本クラウン CRCN-20309/10>
「Slow Dance」
John Legend
(4分43秒)
<SONY MUSIC SICP1148>
「Ella Speed」
Gil Evans
(5分51秒)
<UNIVERSAL UCCO-9106>
「Peguei Um Ita No Norte」
Nana Caymmi
(3分54秒)
<UNIVERSAL 0440018758-2>
「Speed」
Little Simz
(2分41秒)
<BEAT REC. BRC-674>
「Slow motion Bossa Nova」
Celso Fonseca
(5分14秒)
<ヤマハ ミュージック YMCP-10001>
「European Express」
Sly & Robbie with Nils Petter Molvaer
(5分22秒)
<SONY MUSIC SICP 31179>
「Slow」
Leonard Cohen
(3分25秒)
<SONY MUSIC SICP 4329>
「歩いても 歩いても -ending version-」
ゴンチチ
(1分49秒)
<ポニーキャニオン PCCA-04105>
「This Town (Ain't Big Enough For Both Of Us)」
Sparks
(3分07秒)
<UNIVERSAL UICY-9177>
「So May We Start」
Sparks
(3分44秒)
<SONY MUSIC SICP 6446>
「Be Still」
Becca Stevens & Attacca Quartet
(4分21秒)
<コアポート RPOZ 10076>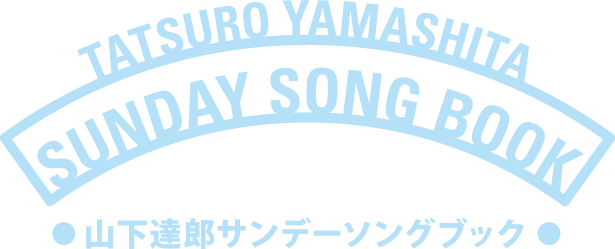 山下達郎の個人コレクションを使って発信される日本最高のオールディーズ・プログラム!
JFN (TOKYO-FM系 全国38局ネット)毎週日曜日 14:00~14:55
https://www.tatsuro.co.jp/sunday/
リクエスト特集
2022年04月03日プレイリスト
01. DREAMING GIRL
山下達郎
1996
OPUS
02. SHOW AND TELL
AL WILSON
1973
ショー・アンド・テル
03. LIGHT SINGS
THE FIFTH DIMENSION
1971
LOVES, LINES, ANGLES AND RHYMES
04. MAKE IT WITH YOU
BREAD
1970
二人の架け橋
05. LOOK WHAT YOU'RE DOING TO THE MAN
MELBA MOORE
1972
LOOK WHAT YOU'RE DOING TO THE MAN
06. I'M JUST A SHOULDER TO CRY ON
SOUL CHILDREN
1976
FINDERS KEEPERS
07. THE GREEN LEAVES OF SUMMER
NELSON RIDDLE ORCH.
1960
遙かなるアラモ
08. DOWNTOWN
山下達郎
2019/09/11
松山市民会館
Private Passions
Guests from all walks of life discuss their musical loves and hates.
https://www.bbc.co.uk/programmes/b006tnv3
Francesco da Mosto
Sun 3 Apr 2022
12:00
BBC Radio 3
https://www.bbc.co.uk/programmes/m0015tzq
Michael Berkeley's guest is the architect, author and broadcaster Francesco da Mosto.
With his shock of white hair, boundless energy and unmistakable accent, Francesco da Mosto is for many of us the quintessential Venetian.
His distant ancestors were some of the first settlers to colonise the swampy islands that were to become Venice, fleeing Attila the Hun in the 5th century, and since then the da Mosto family has been at the forefront of Venetian public life.
One of the team of architects who restored the opera house in Venice after a devastating fire in 1996, Francesco shot to fame with his BBC television series exploring Venice, Italy and the Mediterranean. And with his English wife Jane, he's at the heart of the campaign to find a sustainable future for this most beautiful and vulnerable city.
Francesco tells Michael about the joys and travails of living in Venice, and about his life in a crumbling palazzo just off the Grand Canal, shared by his parents, his children and more than twenty other Venetian families. And he tells Michael how to cook his favourite Sunday lunch dish.
His music choices are a celebration of Italy, with arias from operas by Puccini and by Verdi; a much loved song by Mina Mazzini; music by Ennio Morricone, Alessandro Marcello, and the most famous Venetian composer of them all: Vivaldi.
Producer: Jane Greenwood
A Loftus Media production for BBC Radio 3
Music Played
00:00
Antonio Vivaldi
Winter (The Four Seasons) (1st mvt: Allegro non molto)
Performer: Adrian Chandler
Ensemble: La Serenissima
00:00
Giuseppe Verdi
Di Quella Pira (Il Trovatore, Act 3)
Singer: Gino Penno
Conductor: Antonio Narducci
00:00
Giuseppe Verdi
Ave Maria (Otello, Act 3)
Singer: Rosalind Plowright
Singer: Lise Davidsen
Orchestra: London Philharmonic Orchestra
Conductor: Sir Mark Elder
00:00
Henry Purcell
What pow'r art thou (King Arthur)
Singer: Tim Mead
Ensemble: Les Musiciens de Saint-Julien
Conductor: François Lazarevitch
00:00
Ennio Morricone
Once upon a time in the West (Finale)
Performer: Edda Dell'Orso
00:00
Mina
Parole Parole
00:00
Alessandro Marcello
Oboe Concerto in D minor (2nd mvt: Adagio)
Performer: Katharina Spreckelsen
Orchestra: The English Concert
Conductor: Harry Bicket
00:00
Giacomo Puccini
O mio babbino caro (Gianni Schicchi)
Singer: Barbara Hendricks
Orchestra: French Radio Philharmonic Orchestra
Conductor: Paavo Järvi
Jazz records from across the genre, played in special sequences to highlight the wonders of jazz history. All pieces have been specifically requested by Radio 3 listeners
https://www.bbc.co.uk/programmes/b006tnn9
Sun 3 Apr 2022
16:00
BBC Radio 3
https://www.bbc.co.uk/programmes/m0015tzv
Alyn Shipton presents jazz records of all styles as requested by you, with music this week from Esbjorn Svensson, Miles Davis and Cecile McLorin Salvant. Join our community of jazz lovers - email jazzrecordrequests@bbc.co.uk or use #jazzrecordrequests on social.
Music Played
01. Goldwrap
Esbjörn Svensson
2006
E.S.T LIVE IN HAMBURG
ACT RECORDS
https://www.discogs.com/ja/release/13732845-EST-Esbj%C3%B6rn-Svensson-Trio-Live-In-Hamburg
02. Fascinatin' Rhythm
Elaine Delmar
STRIKE UP THE BAND
JOY
https://www.discogs.com/ja/release/6612281-Elaine-Delmar-Strike-Up-The-Band-Elaine-Delmar-Sings-George-Gershwin
03. Phil T Mcnasty's Blues
Doug Watkins
1956
WATKINS AT LARGE
BLUE NOTE
https://www.discogs.com/ja/release/3495143-Doug-Watkins-Watkins-At-Large
04. Jo Jo
Miles Davis
1989
HIGHLIGHTS FROM COMPLETE MILES AT MONTREUX
WARNER JAZZ
05. Thunderclouds
Cécile McLorin Salvant
2022
GHOST SONG
NONESUCH
06. Panama
Kid Thomas
NEW ORLEANS JAZZ
ARHOOLIE
07. How Long Blues No.2
Jimmy Yancey
1939
COMPLETE RECORDED WORKS VOL.1
DOCUMENT
08. Mogie
Alexander Bryson
2022
THE ALEXANDER BRYSON TRIO
HARD BOP
09. When Sunny Gets Blue
Carmen McRae
1964
BITTERSWEET
ATLANTIC
https://www.discogs.com/ja/release/4460962-Carmen-McRae-Bittersweet
10. Perdido
Joe Mooney
DO YOU LONG FOR OOLONG?
HEP
https://www.discogs.com/ja/release/15697564-The-Joe-Mooney-Quartet-Do-You-Long-For-Oolong
11. Dynasty
Stan Getz
1971
DYNASTY
VERVE
https://www.discogs.com/ja/release/367592-Stan-Getz-Dynasty
12. Only Trust Your Heart
Benny Carter & Dianne Reeves
SONGBOOK
MUSICMASTERS