オペラ ファンタスティカ
金曜の午後、心震わすドラマチックなオペラの世界を。あなたのいる所が、ミラノ・スカラ座やウィ―ン国立歌劇場の特等席・・・日常から解き放たれ、深遠なオペラの世界に遊ぶ贅沢なひと時をお楽しみください。
https://www4.nhk.or.jp/opera-f/
放送日: 2021年2月5日(金)
放送時間: 午後2時00分~ 午後6時00分(240分)
室田尚子
歌劇「蝶々夫人」
第1幕(48分24秒)
第2幕(48分33秒)
第3幕(32分22秒)
プッチーニ:作曲
蝶々夫人…(ソプラノ)アスミク・グリゴリアン
ピンカートン…(テノール)フレディ・デ・トンマーゾ
スズキ…(メゾ・ソプラノ)ヴィルジニー・ヴェレーズ
シャープレス…(バリトン)ボリス・ピンハソヴィチ
ケート・ピンカートン…(メゾ・ソプラノ)パトリシア・ノルズ
ゴロー…(テノール)アンドレア・ジョヴァンニーニ
ヤマドリ…(バリトン)ステファン・アスタコフ
僧侶…(バス)エフゲーニ・ソロドヴニコフ
神官…(バリトン)マイケル・ラコトアリボニー
戸籍係…(バス)マルティン・ミュラー
蝶々夫人の母…(メゾ・ソプラノ)アンナ・チャリム
蝶々夫人のいとこ…(ソプラノ)マリア・イザベル・セガーラ
蝶々夫人のおじ…(テノール)ウォルフラム・イーゴリ・デアントル
蝶々夫人のおば…(ソプラノ)イレナ・クルステスカ
(合唱)ウィーン国立歌劇場合唱団
(管弦楽)ウィーン国立歌劇場管弦楽団
(指揮)フィリップ・ジョルダン
収録:2020年9月7日 ウィーン国立歌劇場(オーストリア、ウィーン)
録音:オーストリア放送協会
歌劇「黄色の王女」
サン・サーンス:作曲
コルネリス…(テノール)カルロ・アッレマーノ
レナ…(ソプラノ)マリア・コスタンツァ・ノチェンティーニ
(合唱)カンテムス
(管弦楽)ルガーノ・スイス・イタリア語放送管弦楽団
(指揮)フランシス・トラヴィス
(43分30秒)
<CHAN9837>
歌劇「イリス」から 「私は悲しい夢を見た」
マスカーニ:作曲
イリス…(ソプラノ)マリア・キアーラ
(管弦楽)ナショナル・フィルハーモニー管弦楽団
(指揮)クルト・アドラー
(5分54秒)
<FOOL20476>
歌劇「イリス」から 「ある日幼い頃」
マスカーニ:作曲
イリス…(ソプラノ)マリア・キアーラ
(管弦楽)ナショナル・フィルハーモニー管弦楽団
(指揮)クルト・アドラー
(4分00秒)
<FOOL20476>
日本組曲 作品33
ホルスト:作曲
(管弦楽)ロンドン交響楽団
(指揮)エードリアン・ボールト
(10分50秒)
<SRCD222>
ピアノ協奏曲第3番 ハ長調 作品26から 第3楽章
プロコフィエフ:作曲
(ピアノ)エフゲーニ・キーシン
(管弦楽)モスクワ・フィルハーモニー交響楽団
(指揮)アンドレイ・チスチャコフ
(9分06秒)
<VDC1330>
「古き日本の2つの映像」から 「出雲の秋月」
マルシェックス:作曲
(ピアノ)小川典子
(5分30秒)
<KKCC2288>
音楽の泉
クラシック音楽の入門番組として1949年に放送を開始、今日まで数多くの名曲を紹介してきました。ゆったりと流れる時間のおともに、「音楽の泉」でクラシック音楽をお楽しみください。
https://www4.nhk.or.jp/P685/
放送日: 2021年 2月 7日(日)
放送時間: 午前8時05分~午前8時55分(50分)
解説: 奥田佳道
ピアノ三重奏曲第1番ニ短調 作品49
メンデルスゾーン:作曲
(ピアノ)マルタ・アルゲリッチ
(バイオリン)ルノー・カプソン
(チェロ)ゴーティエ・カプソン
(26分51秒)
<EMI TOCE-55560>
弦楽八重奏曲変ホ長調 作品20 から 第3楽章
メンデルスゾーン:作曲
(第1バイオリン)ダニエル・ホープ
(第1バイオリンを除く7名の弦楽合奏)ヨーロッパ室内管弦楽団のメンバー
(4分19秒)
<DG UCCG-1394>
序曲「フィンガルの洞窟」作品26
メンデルスゾーン:作曲
(管弦楽)クリーヴランド管弦楽団
(指揮)ジョージ・セル
(10分53秒)
<SONY SICC-10273/5>
ウィークエンドサンシャイン
ブロードキャスター、ピーター・バラカンのナビゲートで送るウィークエンド・ミュージックマガジン。独特の嗅覚とこだわりの哲学でセレクトしたグッド・サウンドと、ワールドワイドな音楽情報を伝える。
https://www4.nhk.or.jp/sunshine/
放送日: 2021年 2月 6日(土)
放送時間: 午前 7:20~午前9:00(100分)
ピーター・バラカン
https://www4.nhk.or.jp/sunshine/66/
THIS WEEK'S PLAYLIST
01. Love Me Forever
Carlton & The Shoes
Studio One Classics
<Soul Jazz SJR CD96>
02. Let's Stay Together
Tina Turner
Private Dancer
<EMI TOCP-3151>
03. Expecting To Fly
Buffalo Springfield
Again
<Atco 18P2-2853>
04. The Pusher
Steppenwolf
Steppenwolf
<MCA MVCM-21014>
05. Recado Bossa Nova
Barney Kessel
On Fire
<Emerald TKCZ-79531>
06. I Loved Another Woman
Gary Moore
Blues For Greeny
<Virgin VJCP 25177>
07. The House Of The Rising Sun
The Animals
The Complete Animals
<EMI CDS 79 4613 2>
08. Swing '42
David Grisman & Tony Rice
Tone Poems
<Acoustic Disc ACD 10>
09. Neon Tetra
Tony Rice Unit
Mar West
<Vivid Sound VSCD 140>
10. Manzanita
Tony Rice Unit
Manzanita
<Rounder CD 0092>
11. Scarborough Fair
Tony Rice
California Autumn
<Rebel CD 1549>
12. The Obvious Child
Paul Simon
The Rhythm Of The Saints
<Warner Bros WPCR12418>
13. We Shall Be Free
Lead Belly w. Woody Guthrie & Cisco Houston
The Smithsonian Folkways Collection
<Smithsonian Folkways FLR13002>
14. Blind Willie McTell
Lucinda Williams
Lu's Jukebox Vol.3 - Bob's Back Pages: A Night of Bob Dylan Songs
<Highway 20>
15. How Come U Don't Call Me Anymore
Prince
The Hits: The B-Sides
<Warner Bros WPCR5623-5>
16. Arc Of A Diver
Steve Winwood
Greatest Hits Live
<Winecraft WM002>
世界の快適音楽セレクション
"快適音楽"を求めるギターデュオのゴンチチによる、ノンジャンル・ミュージック番組。
https://www4.nhk.or.jp/kaiteki/
放送日: 2021年 2月 6日(土)
放送時間: 午前9:00〜午前10:55(115分)
藤川パパQ
− who 誰の音楽 −
楽曲
「誰も知らない(extra version)」
ゴンチチ
(2分58秒)
<SONY MUSIC ESCL-30013,30014>
「Beads On One String」
The Who
(3分40秒)
<UNIVERSAL ASIN:B08KQ7WYC1>
「月光仮面は誰でしょう」
近藤よし子とキング小鳩会
(3分19秒)
<キングレコード KICW-8005>
「誰もいない浜辺(Praia Deserta)」
中村善郎
(3分46秒)
<OMAGATOKI OMCA-1008>
「誰も知らない私の悩み(Nobody Knows The Trouble I've Seen)」
Albert Ayler
(4分49秒)
<DIW DIW-314>
「Por Causa De Voce」
Nana Caymmi
(3分03秒)
<東芝EMI 9091942>
「キエン・セラ(Quien Sera)」
ザ・ピーナッツ
(2分12秒)
<キングレコード KICS-1429>
「Guess Who's Coming To Dinner」
Black Uhuru
(4分52秒)
<ISLAND 5339219>
「グロスター公の誕生日のためのオード「誰か喜ばぬものありや?」から
シャコンヌ「王子はいま気高き炎に燃えているなら」」
パーセル:作曲
(ソプラノ)テッサ・ボナー
(ソプラノ)ジリアン・フィッシャー
(合唱)オックスフォード・ニュー・カレッジ合唱団
(管弦楽)キングス・コンソート
(指揮)ロバート・キング
(5分31秒)
<HYPERION CDA66349>
「When My Head Is Cold」
Joel Ross
(5分27秒)
<BLUE NOTE 00602507127497>
「Blue Moon」
松田 ari 幸一
(3分29秒)
<SOUND TAM TRYM1904>
「誰よりも君を愛す」
松尾和子 & 和田弘とマヒナスターズ
(3分30秒)
<ビクターエンタテインメント NO INFORMATION>
「Who Can I Turn To」
Barbra Streisand & Anthony Newley
(4分24秒)
<COLUMBIA 88985339752>
「Why Does It Always Rain On Me?」
Travis
(4分25秒)
<CONCORD ASIN:B07QZ9Z8CB>
「Guess Who」
Snooks Eaglin
(2分19秒)
<CAPITOL CDP 7243 8 33918 2 0>
「見知らぬ人」
ゴンチチ
(2分50秒)
<SONY MUSIC ESCL-30013,30014>
「Wish You Were Here」
Vega Chior
(4分17秒)
<VEGAKOREN NO NUMBER>
「Wish You Were Here」
Roger Waters
(5分01秒)
<COLUMBIA/LEGACY 19439707712>
「ソーシャルディスタンス小唄」
堀内加奈子
(2分36秒)
<リスペクトレコード RES-330,331>
「C'est Magnifique」
Melody Gardot & Antonio Zambujo
(4分53秒)
<UNIVERSAL UCCM-1260>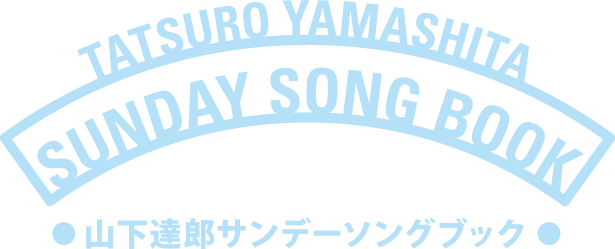 山下達郎の個人コレクションを使って発信される日本最高のオールディーズ・プログラム!!
JFN (TOKYO-FM系 全国38局ネット)毎週日曜日 14:00~14:55
https://www.tatsuro.co.jp/sunday/
誕生日記念:ベタで明るい山下達郎で棚からひとつかみ
2021年02月07日プレイリスト
01. HAPPY HAPPY GREETING (LIVE)
山下達郎
2010/10/26
神奈川県民ホール
02. SPARKLE (LIVE)
山下達郎
2016/04/09
沖縄市民会館
03. DAYDREAM (LIVE)
山下達郎
2016/04/09
沖縄市民会館
04. ミライのテーマ (LIVE)
山下達郎
2018/10/26
中野サンプラザ
05. 湾岸スキーヤー
山下達郎
1993
山下達郎CM全集 VOL.2
06. 蒼氓 (LIVE)
山下達郎
2019/10/27
中野サンプラザ
07. YOUR EYES (おうちカラオケ)
山下達郎
宮治淳一のラジオ名盤アワー
ラジオ日本レコード室にある、ラジオ関東時代からの8万枚以上の洋楽レコードから、宮治淳一が選曲してあなたにお届けします。
曲のエピソードや、その時代背景とともに紹介していきます。
http://www.jorf.co.jp/?program=miyaji
放送日: 2021年 2月 7日(日)
Perry Botkin Jr. Works Vol.2
2021年02月07日プレイリスト
01. Come To The Sunshine
Harpers Bizarre
1967
02. Rainy Blue Memory Day
The Collage
1968
03. Black Pearl
Sonny Charles & The Checkmates
1969
04. You Came, You Saw, You Conquered
The Ronettes
1969
05. Stop! I Dont Wanna Here It Anymore
Melanie
1970
悲しみの足音
06. Burning Bridges
The Mike Curb Congregation
1970
燃える掛橋(戦略大作戦)
07. Chippewa Town
Ed Ams
1970
08. Rain
José Feliciano
1970
雨のささやき
09. Let Me Be The One
Jack Jones
1971
10. The Park
Jennifer (Warnes)
1968
11. Love Or Let Me Be Lonely
The Friends Of Distinction
1970
12. Bless the Beasts and the Children
The Carpenters
1971
13. Nadia's Theme (The Young & Restless)
Barry DeVorzon & Perry Botkin Jr.
1976
14. Paradise
Bette Midler
1977
Another Country with Ricky Ross
Ricky Ross enters the landscape of Americana and alternative country. Expect to hear both classic and future classics, with Ricky taking a close look at the stories behind the songs
https://www.bbc.co.uk/programmes/b00hh26l
Tue 2 Feb 2021
20:00
BBC Radio Scotland
https://www.bbc.co.uk/programmes/m000rw01
Ricky Ross introduces you to new and classic Americana & Alternative Country.
Music Played
01. Back In Ohio
Lucero
WHEN YOU FOUND ME
LIBERTY & LAMENT
02. Bible And A .44
Ashley McBryde
JALOPIES & EXPENSIVE GUITARS
ROAD LIFE RECORDS
03. Glad To Be Here
Hailey Whitters (feat. Brent Cobb)
SONGS & DAUGHTERS
PIGASUS RECORDS/BIG LOUD RECORDS/SONGS & DAUGHTERS
04. I'll Be Smiling
Gina Paola Ritch & Los Salty Dogs
WIDE BLUE OCEAN BLUES
05. Only Thing That's Gone
Morgan Wallen (feat. Chris Stapleton)
DANGEROUS: THE DOUBLE ALBUM
BIG LOUD/REPUBLIC
06. Old Friends
Chris Stapleton
STARTING OVER
MERCURY NASHVILLE
07. We're Going to Be Friends
The White Stripes
WHITE BLOOD CELLS
XL
08. Big Midnight Special
Wilma Lee & Stoney Cooper
HICKORY RECORDS (2009 DEAL)
09. Readin', Rightin', Route 23
Joe Mullins & The Radio Ramblers
INDUSTRIAL STRENGTH BLUEGRASS: SOUTHWESTERN OHIO'S MUSICAL LEGACY
SMITHSONIAN FOLKWAYS RECORDINGS
10. Hey Child
Margo Price
THAT'S HOW RUMORS GET STARTED
LOMA VISTA RECORDINGS
11. Lady May
Tyler Childers
PURGATORY
HICKMAN HOLLER RECORDS/THIRTY TIGERS
12. Brace For Impact (Live A Little)
Sturgill Simpson
CUTTIN' GRASS VOL.2: THE COWBOY SESSIONS
HIGH TOP MOUNTAIN/THIRTY TIGERS
13. Jackson
Johnny Cash & June Carter Cash
THE MAN IN BLACK
COLUMBIA
14. Neon Diamonds
Lainey Wilson
SAYIN' WHAT I'M THINKIN
SONY/ATV ACCENT
15. Time To Move On
Anna Elizabeth Laube
AHH
POCKETS! RECORDS
16. Better Day
A.J. Croce & Robben Ford
BY REQUEST
COMPASS RECORDS
17. Have You Seen My Baby
Randy Newman
12 SONGS
WARNER RECORDS
18. You Don't Mess Around With Jim
Jim Croce
THE BEST OF JIM CROCE
WARNER MUSIC UK LTD.
19. Sorrys Don't Work No More
Brittney Spencer
COMMON EXCHANGE
20. Heart On Fire
Eric Church
EMI MUSIC NASHVILLE
21. Sunblind
Fleet Foxes
SHORE
ANTI/EPITAPH
22. It Must Be Someone Else's Fault
Courtney Marie Andrews
OLD FLOWERS
SELF-RELEASED
23. Skip A Rope
Henson Cargill
COUNTRY TOP HITS OF THE 60'S
COLLECTABLES
24. Blood Red Lullaby
KB Bayley
LITTLE THUNDERSTORMS
SELF-RELEASED
25. St Patrick On Slemish Mountain
The Orphan Brigade
TO THE EDGE OF THE WORLD
SELF-RELEASED
The Folk Show with Mark Radcliffe
Mark Radcliffe explores the wide range of traditional and contemporary folk and acoustic music from around the UK and the world, with regular interviews and live sessions from folk's finest performers
https://www.bbc.co.uk/programmes/b01phglj
The Longest Johns
Wed 3 Feb 2021
21:00
BBC Radio 2
https://www.bbc.co.uk/programmes/m000rw0c
Mark shares an hour of maritime music, from hearty shanties to beautiful songs of the sea.
Partly inspired by the recent internet craze for shanty singing (and his own past in the band Galleon Blast) Mark takes a bracing dip in our seafaring traditions, playing sailors' work songs and ballads of life aboard ship.
Jonathan 'JD' Darley and Robbie Sattin from Bristol group The Longest Johns share their long-held love of shanties and explain how they got caught up in the recent explosion of interest.
Music Played
01. Wellerman
Nathan Evans
02. Wellerman (220 KID x Billen Ted Remix)
Nathan Evans, 220 Kid & Billen Ted
03. Pay Me My Money Down
Bruce Springsteen
04. Blow The Man Down
Stan Hugill
05. Sally Brown
Heidi Talbot
06. Hog-Eye Man
Martin Carthy & Norma Waterson
07. Haul Away Joe
The Longest Johns
08. The Lowlands Of Holland
Sandy Denny
(Live At BBC Folk On One, London 1970)
09. Some Old Salty
Lal Waterson & Oliver Knight
10. John Kanaka
The Fisherman's Friends
11. Gosport Nancy
Bellowhead
12. The Nightingale
Cyril Tawney
13. Do Let Me 'lone Susan
The Shanty Crew
14. Ten Penny Bit
Ellen Cohn
15. Pique La Baleine
The Young'uns
16. The Final Trawl
Emily Smith
The Country Show with Bob Harris
Country music news, reviews and interviews, with Bob Harris
https://www.bbc.co.uk/programmes/b006x527
Eric Church
Thu 4 Feb 2021
21:00
BBC Radio 2
https://www.bbc.co.uk/programmes/m000rw19
Just got an hour? All the country you need to know, right here! Brand new exclusive music from the stars of today rubbing shoulders with all-time classics & much more besides.
This week Bob has a UK exclusive on new music from Eric Church, and UK stars Tim Prottey-Jones & Lauren Housley! Plus the regular mix of new and classic country from all over the world with a few surprises along the way.
The Reissue of the Week comes from Austin cult legends Uncle Walt's Band, and there's great new music from Heath Sanders, The Pink Stones, and Logan Mize as well.
Music Played
01. Freedom Was A Highway
Jimmie Allen & Brad Paisley
BETTIE JAMES EP
THIS IS HIT/STONEY CREEK RECORDS
02. Old School's In
Heath Sanders
COMMON GROUND EP
VALORY/BIG MACHINE
03. Why?
Thad Cockrell (feat. Tift Merritt)
STACK OF DREAMS
MILES OF MUSIC
04. Compassion
Brittney Spencer
COMPASSION EP
COMMON EXCHANGE
05. Good Life
Tim Prottey-Jones
DOWNLOAD SINGLE
SELF RELEASED
06. Stay Awake To Dream
Lauren Housley
GIRL FROM THE NORTH
LOVEBIRD RECORDINGS
07. Blueberry Dream
The Pink Stones
INTRODUCING...THE PINK STONES
NEW WEST
08. Honest Papas Love Their Mamas Better
Uncle Walt's Band
RECORDED LIVE AT WATERLOO ICE HOUSE
OMNIVORE RECORDS
09. Burlap String
Courtney Marie Andrews
OLD FLOWERS
LOOSE RECORDS
10. 20 Years
The Civil Wars
BARTON HOLLOW
SENSIBILITY
11. Lynyrd Skynyrd Jones
Eric Church
DOWNLOAD SINGLE
EMI NASHVILLE
12. Grew Apart
Logan Mize (feat. Alexandra Kay)
STILL THAT KID
BIG YELLOW DOG
Desert Island Discs
Desert Island Discs was created by Roy Plomley in 1942, and the format is simple
Eight tracks, a book and a luxury: what would you take to a desert island? Guests share the soundtrack of their lives
https://www.bbc.co.uk/programmes/b006qnmr
George McGavin
Sun 7 Feb 2021
11:00
BBC Radio 4
https://www.bbc.co.uk/programmes/m000s163
George McGavin is an entomologist, explorer and broadcaster, who has spread the word about the importance of insects to audiences in their millions.
Born in Glasgow, he grew up in Edinburgh where he studied zoology at university. Following a PhD in entomology, he went on to teach and research at the University of Oxford. He gave up his post as the assistant curator of the university's Museum of Natural History after 25 years to follow his dream of becoming a television presenter.
He has presented documentaries from far-flung locations including Borneo, Guyana and New Guinea. He has made it his life's work to uncover the mysteries of the largely uncatalogued world of invertebrates which he says makes up close to 80% of life on earth.
In 2018 he was diagnosed with a rare form of skin cancer and the following year he turned the camera on himself to present a very personal programme about his diagnosis and treatment.
Presenter: Lauren Laverne
Producer: Paula McGinley
Music Played
01. Love, Reign O'er Me
The Who
QUADROPHENIA
POLYDOR LTD.
02. The Dark Island
The Band of the Black Watch
SCOTDISC
03.
Edward Elgar
Cello Concerto in E minor Op. 85
Performer: Jacqueline du Pré
Orchestra: London Symphony Orchestra
Conductor: John Barbirolli
CELLO CONCERTO: SEA PICTURES
WARNER CLASSICS
04. Night Lament
Kate Rusby
LIFE IN A PAPER BOAT
PURE RECORDS
https://www.amazon.co.uk/Life-Paper-Boat-Kate-Rusby/dp/B01KX7X984/
05. To Begin at the Beginning
Richard Burton
UNDER MILK WOOD
ARGO
06. Keep Talking
Pink Floyd
THE DIVISION BELL
PARLOPHONE RECORDS LTD.
07. Sola, Perduta, Abbandonata
Maria Callas
PUCCINI & BELLINI ARIAS/ARIEN/AIRS
EMI
08. The Bog
Einojuhani Rautavaara
CANTUS ARCTICUS
CATALYST
Jazz records from across the genre, played in special sequences to highlight the wonders of jazz history. All pieces have been specifically requested by Radio 3 listeners
https://www.bbc.co.uk/programmes/b006tnn9
Sun 31 Jan 2021
16:00
BBC Radio 3
https://www.bbc.co.uk/programmes/m000s2gv
A memory of the great Marian Montgomery singing Skylark, John Coltrane on tour in Europe, and vintage jazz from Bix Beiderbecke, plus a brand new release from Scottish singer Evelyn Laurie.
Music Played
01. Forecast
Duke Jordan
COMPLETE 1954-62 RECORDINGS
ESSENTIAL JAZZ CLASSICS
02. Lullaby In Rhythm
Ted Heath
TED HEATH AT CARNEGIE HALL
LONDON
03. A Pint Of Bitter
Tubby Hayes
SEVEN CLASSIC ALBUMS
REAL GONE JAZZ
04. Ain't Misbehavin'
Fats Waller
1938
CLASSICS
05. In Triplicate
Duke Ellington
70TH BIRTHDAY CONCERT
SOLID STATE
06. Seeing Things
Kit Downes
OBSIDIAN
ECM
07. At the Jazz Band Ball
Bix Beiderbecke
IN A MIST
PHOENIX
08. Burgundy Street Blues
George Lewis
COMPLETE BLUE NOTE RECORDINGS OF GEORGE LEWIS
MOSAIC
09. Something New
Joe Robinson
WHILE I'M WAITING
BEEZWAX
10. Skylark
Marion Montgomery
SKYLARK
UNIVERSAL
https://www.amazon.co.uk/Skylark-Marion-Montgomery/dp/B0002JVXD2/
11. St. Louis Blues
Dizzy Gillespie
HAVE TRUMPET, WILL EXCITE
POLL WINNERS
12. Old Lang Syne
Evelyn Laurie & Euan Stevenson
SINGLE RELEASE
EVELYN LAURIE