音楽の泉
クラシック音楽の入門番組として1949年に放送を開始、今日まで数多くの名曲を紹介してきました。ゆったりと流れる時間のおともに、「音楽の泉」でクラシック音楽をお楽しみください。
https://www4.nhk.or.jp/P685/
プロコフィエフのロメオとジュリエット
放送日: 2021年 2月14日(日)
放送時間: 午前8時05分~午前8時55分(50分)
解説: 奥田佳道
「ロメオとジュリエット」組曲から
少女ジュリエット
ロメオとジュリエット
仮面
タイボルトの死
プロコフィエフ:作曲
(管弦楽)モスクワ放送交響楽団
(指揮)ウラディーミル・フェドセーエフ
(18分06秒)
<EXTON OVCL-00469>
「ロメオとジュリエット」組曲から
修道士ロレンス
ジュリエットの墓の前のロメオ
モンタギュー家とキャピュレット家
プロコフィエフ:作曲
(管弦楽)モスクワ放送交響楽団
(指揮)ウラディーミル・フェドセーエフ
(13分00秒)
<EXTON OVCL-00469>
組曲「三つのオレンジへの恋」から
行進曲
プロコフィエフ:作曲
ハイフェッツ:編曲
(バイオリン)フランク・ペーター・ツィンマーマン
(ピアノ)アレクサンダー・ロンクヴィヒ
(1分38秒)
<EMI 7243 5 66605 2 6>
バレエ音楽「ライモンダ」から
グランド・ワルツ
ピチカート
ワルツの再開
スペイン大舞曲
グラズノフ:作曲
(管弦楽)モスクワ放送交響楽団
(指揮)ウラディーミル・フェドセーエフ
(8分36秒)
<EXTON OVCL-00468>
ウィークエンドサンシャイン
ブロードキャスター、ピーター・バラカンのナビゲートで送るウィークエンド・ミュージックマガジン。独特の嗅覚とこだわりの哲学でセレクトしたグッド・サウンドと、ワールドワイドな音楽情報を伝える。
https://www4.nhk.or.jp/sunshine/
放送日: 2021年 2月13日(土)
放送時間: 午前 7:20~午前9:00(100分)
ピーター・バラカン
https://www4.nhk.or.jp/sunshine/66/
THIS WEEK'S PLAYLIST
01. Church Street Blues
Tony Rice
Church Street Blues
<Sugar Hill SH-CD-3732>
02. House Carpenter
Tony Rice
Church Street Blues
<Sugar Hill SH-CD-3732>
03. Baby Started Wearing Her Mask
Ry Cooder
Songs From Quarantine
<Music Health Alliance>
04. Western Wall
Rosanne Cash, John Leventhal, The Milk Carton Kids
Songs From Quarantine
<Music Health Alliance>
05. Maud Gone Wrong
Elvis Costello
Songs From Quarantine
<Music Health Alliance>
06. Midnight Train To Georgia
Cissy Houston
Midnight Train To Georgia - The Janus Years
<Ichiban SCL 2102-2>
07. Neither One Of Us(Wants To Be The First To Say Goodbye)
Gladys Knight & The Pips
The Ultimate Collection
<Motown POCT 1600>
https://yasu-san.hatenadiary.org/entry/20091229/1262044758
08. Shine It
Medeski, Martin & Wood
End Of The World Party(Just In Case)
<Blue Note TOCO 67365>
09. Touch The Hem Of His Garment
Aaron Neville
I Know I've Been Changed
<EMI Gospel TOCP 70987>
10. Walking By the River
Dr. John
Our New Orleans(Expanded Edition)
<Nonesuch 79934-2>
11. Do You Know What It Means
Davell Crawford
Our New Orleans(Expanded Edition)
<Nonesuch 79934-2>
12. Tuberculucas and the Sinus Blues
Jon Cleary
So Swell
<Newvelle NVN 0003>
13. Since I Don't Have You
Jon Cleary
So Swell
<Newvelle NVN 0003>
14. Jealous Guy
Donny Hathaway
Never My Love: The Anthology
<Atco 8122796543 3>
15. Telephone and Rubber Band
Penguin Cafe Orchestra
Penguin Cafe Orchestra
<Virgin VJD 28042>
16. Jarabi
Toumani Diabate
Kaira
<Hannibal HNCD 1338>
17. My Funny Valentine
Miles Davis Quintet
Cookin' With The Miles Davis Quintet
<Prestige VICJ 2087>
世界の快適音楽セレクション
"快適音楽"を求めるギターデュオのゴンチチによる、ノンジャンル・ミュージック番組。
https://www4.nhk.or.jp/kaiteki/
放送日: 2021年 2月 6日(土)
放送時間: 午前9:00〜午前10:55(115分)
渡辺亨
− 思いを馳せる音楽 −
楽曲
「雲の彼方に」
ゴンチチ
(2分10秒)
<EPIC ESCL3738>
「So Saudade」
Claudia Morena
(2分18秒)
<FREMEAUX & ASSOCIES FA5216>
「I Remember You」
Bobby Jaspar Quintet
(4分52秒)
<FRESH SOUND ASIN:B000QTD534>
「L'Imaginaire」
Guillermo Rizzotto
(3分54秒)
<インパートメント RCIP-0188>
「Ode To A Kudue」
George Benson
(3分46秒)
<キングレコード ASIN:B075RMW3DJ>
「Over The Rainbow(虹の彼方に)」
Melody Gardot
(4分34秒)
<ユニバーサル UCCU1186>
「Distante」
Chico Bernardes
(5分13秒)
<大洋レコード TAIYO 0037>
「Tancor Disko」
Rustem Quliyev
(4分45秒)
<BONGO JOE BJR053>
「Galaxy」
Innerzone Orchestra
(5分08秒)
<マーキュリー PHCW 1036>
「マズルカ 作品59第3 嬰ヘ短調」
ショパン:作曲
(ピアノ)マルタ・アルゲリッチ
(2分47秒)
<DEUTSCHE GRAMMOPHON UCGG-9517>
「郭公の啼く里」
春日八郎
(3分02秒)
<キングレコード ASIN:B001DUSB5W>
「Se E Por Falta De Adeus」
Nana Caymmi
(3分17秒)
<東芝EMI 9091942>
「KANATA」
Kodama(Echo)From Dub Station
(3分31秒)
<ビクター VICL61150>
「Long Ago And Tomorrow」
B.J.Thomas
(4分03秒)
<ビクター VICP-70164>
「Mugam」
Vagif Mustafa-Zade
(5分05秒)
<MEL CD 10 01692>
「Sabia」
Nara Leao
(2分53秒)
<マーキュリー PHCA-4211>
「Bamboo Chair」
ゴンチチ
(4分15秒)
<EPIC ESCB1901>
「うちひしがれて(Desfigurado)」
Cartola
(3分21秒)
<BMGファンハウス BVCM37260>
「Desfigurado(うちひしがれて)」
Michael Pipoquinha & Pedpo Martins
(3分26秒)
<INDEPENDENTE 732535783515>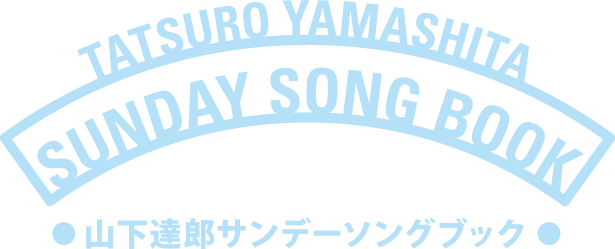 山下達郎の個人コレクションを使って発信される日本最高のオールディーズ・プログラム!!
JFN (TOKYO-FM系 全国38局ネット)毎週日曜日 14:00~14:55
https://www.tatsuro.co.jp/sunday/
ウォール・オブ・サウンドで棚からひとつかみ
2021年02月14日プレイリスト
01. BLUE VALENTINE'S DAY
大瀧詠一
1977
NIAGARA CALENDER '78
02. WHY DO FOOLS FALL IN LOVE
THE BEACH BOYS
1964
SHUT DOWN VOL.2
03. NEW YORK'S A LONELY TOWN
THE TRADEWINDS
1965
EXCURSIONS
04. HANG ON
THE WALL OF SOUND
1967
05. (BABY) YOU DON'T HAVE TO TELL ME
THE WALKER BROTHERS
1966
06. THAT'S HOW IT GOES
THE BREAKAWAYS
1964
恋のなりゆき
07. CONGRATULATIONS
THE ROLLING STONES
1964
コングラチュレイションズ
08. ALL THIS (HE DOES TO ME)
THE ANITA KERR SINGERS
1968
09. 色・ホワイトブレンド
竹内まりや
1987
REQUEST
宮治淳一のラジオ名盤アワー
ラジオ日本レコード室にある、ラジオ関東時代からの8万枚以上の洋楽レコードから、宮治淳一が選曲してあなたにお届けします。
曲のエピソードや、その時代背景とともに紹介していきます。
http://www.jorf.co.jp/?program=miyaji
放送日: 2021年 2月14日(日)
Carole King Works Vol.1
2021年02月14日プレイリスト
01. I Can't Hear You
Betty Everett
02. Every Breath I Take
Gene Pitney
03. Point of No Return
Gene McDaniels
04. The Old Crowd
Lesley Gore
05. Go Away Little Girl
The Happenings
06. He Knows I Love Him Too Much
Arlene Smith
07. Hey Everybody
Henry Alston
08. I'd Never Find Another You
Billy Fury
09. I Was Only Kidding
Helen Shapiro
10. Don't Forget About Me
Dusty Springfield
11. Keep Your Hands Off My Baby
The Orlons
12. Keep Your Love Locked (Deep in Your Heart)
Paul Petersen
13. Crying in The Rain
Peter & Gordon
14. A Man Without A Dream
Ben E King
15. Will You Still Love Me Tomorrow
Beryl Marsden
Another Country with Ricky Ross
Ricky Ross enters the landscape of Americana and alternative country. Expect to hear both classic and future classics, with Ricky taking a close look at the stories behind the songs
https://www.bbc.co.uk/programmes/b00hh26l
Marissa R Moss
Tue 9 Feb 2021
20:00
BBC Radio Scotland
https://www.bbc.co.uk/programmes/m000s1m7
Nashville journalist Marissa R. Moss discusses the week's big headlines in country music and on-going issues including racism and gender imbalance on American radio.
Born and raised in New York City, Marissa is a freelance journalist currently based in East Nashville, Tennessee. She's a regular contributor to Rolling Stone, American Songwriter, Billboard, LA Times and the Nashville Scene. Marissa has written over fifteen cover stories on artists including Eric Church, Miranda Lambert, John Prine, Margo Price and Guy Clark. Her breakthrough story on the culture of sexual harassment in the world of country radio, Inside Country Radio's Dark, Secret History of Sexual Harassment and Misconduct, for Rolling Stone Country, is widely regarded as a touchstone in Nashville's #TimesUp reckoning.
Also in this week's show, Ricky plays new and classic songs by Hailey Whitters, Elvis Presley, Roba Stanley, Carly Pearce, Joy Oladokun, Ernest Tubb, Luke Combs and Brothers Osborne. Plus music from some brand new Scottish acts.
Music Played
01. The Ride
Hailey Whitters (feat. Jordan Davis)
THE RIDE
PIGASUS RECORDS/BIG LOUD RECORDS/SONGS & DAUGHTERS
02. Midnight Train to Georgia
Neil Diamond
DREAMS
COLUMBIA
https://www.amazon.co.uk/Dreams-Neil-Diamond/dp/B00OLY73X8/
03. Small Town Hypocrite
Caylee Hammack
CAPITOL NASHVILLE
04. Man Like Me
Curt Chambers
SHAHORA MUSIC
05. In The Ghetto
Elvis Presley
PRESLEY - THE ALL TIME GREATEST HITS
RCA
06. Calico Jim
Pony Bradshaw
BLACK MOUNTAIN MUSIC
07. Open Eyes
RAAB
SELF RELEASED
08. Single Life
Roba Stanley
SINGLE LIFE
OKEH
09. Next Girl
Carly Pearce
BIG MACHINE RECORDS/LLC/SMACKSONGS
10. December
The Carloways
RESUSCITATOR
SELF RELEASED
11. Wish You The Best
Joy Oladokun (feat. Jensen McRae)
WHITE BOY RECORDS
12. Mighty Soul
Langhorne Slim
STRAWBERRY MANSION
DUALTONE MUSIC GROUP INC.
13. Rainbow At Midnight
Ernest Tubb
14. The Great Divide
Luke Combs (feat. Billy Strings)
RIVER HOUSE ARTISTS/COLUMBIA NASHVILLE
15. Seeds
Rissi Palmer
REVIVAL
BALDILOCKS/LLC
16. Greener Pastures
Brothers Osborne
PAWN SHOP
17. Go Getter
Phillip Riley
SELF RELEASED
18. Imperial Twist
No-No Boy
SMITHSONIAN FOLKWAYS
19. Ohio
Crosby, Stills, Nash & Young
4 WAY STREET
ATLANTIC
20. Tentsmuir Sky
Roseanne Reid
TENTSMUIR SKY
MAN MUSIC
21. In The Blue
Ruston Kelly
SHAPE AND DESTROY
ROUNDER RECORDS
22. Quiet Place
Burt Bacharach & Daniel Tashian
BLUE UMBRELLA (THE COMPLETE RECODINGS)
BIG YELLOW DOG MUSIC
The Folk Show with Mark Radcliffe
Mark Radcliffe explores the wide range of traditional and contemporary folk and acoustic music from around the UK and the world, with regular interviews and live sessions from folk's finest performers
https://www.bbc.co.uk/programmes/b01phglj
The Chair
Wed 10 Feb 2021
21:00
BBC Radio 2
https://www.bbc.co.uk/programmes/m000s2z7
Bob Gibbon and Douglas Montgomery from Orkney party animals The Chair speak to Mark and offer an Orcadian perspective on life in Lockdown UK.
The 8-piece band ("not only quality, but quantity as well") combines some of Orkney's finest musicians.
Their new album, Orkney Monster, has just been released.
Music Played
01. As I Went Out One Morning
Bob Dylan
02. Tom Paine's Bones
Grace Petrie
03. True Love Will Find You In The End
Katherine Priddy
04. Dole Teifi/ Lliw'r Heulwen
Cynefin
05. Beachcombers
The Chair
06. Shiver Me Timbers
The Chair
07. Barrett's Privateers
Stan Rogers
08. Half Wild
Kitty Macfarlane
09. Ned Walsh's/ The Piper's Chair
The Fureys & Davey Arthur
10. Dancing on the Pier
The Men They Couldn't Hang
11. I Second That Emotion
Chris Wood
(Folk on Foot - Festival of Love 2021)
12. Me And My Baby
Leyla McCalla
The Country Show with Bob Harris
Country music news, reviews and interviews, with Bob Harris
https://www.bbc.co.uk/programmes/b006x527
Carly Pearce
Thu 11 Feb 2021
21:00
BBC Radio 2
https://www.bbc.co.uk/programmes/m000s36q
Bob has all the country you need, including exclusive new songs from Brad Paisley and Carly Pearce, and new tracks from Dan + Shay , Caitlyn Smith and Brett Eldredge as well!
Our reissue of the week celebrates the fiftieth anniversary of "Stage Fright", the classic third album from The Band, and Bob has legacy tracks from the Vigilantes of Love and Emmylou Harris too.
Plus a tip of the hat to TJ Osborne, a radio anthem from Ashley McBryde and much more besides...
Music Played
01. Radioland
Ashley McBryde
GIRL GOING NOWHERE
ATLANTIC
02. Glad You Exist
Dan + Shay
DOWNLOAD SINGLE
WARNER MUSIC
03. Good Day (2021)
Brett Eldredge
DOWNLOAD SINGLE
WARNER MUSIC NASHVILLE
04. Show Me Around (Acoustic Video Version)
Carly Pearce
29
BIG MACHINE LABEL GROUP
05. Resplendent
Vigilantes of Love
AUDIBLE SIGH
COMPASS RECORDS
06. Boulder to Birmingham
Emmylou Harris
07. The Times They Are A-Changin'
Nitty Gritty Dirt Band (feat. Rosanne Cash, Jason Isbell, The War and Treaty, Steve Earle & Matraca Berg)
DOWNLOAD SINGLE
SELF RELEASED VIA BANDCAMP
08. The Weight
Lee Ann Womack
ENDLESS HIGHWAY: THE MUSIC OF THE BAND
429 RECORDS
09. The Shape I'm In (2021 Remaster)
The Band
STAGE FRIGHT 50TH ANNIVERSARY SUPER DELUXE EDITION
CAPITOL RECORDS
10. New Mexico
Dean Owens
THE DESERT TRILOGY EPS VOL.1: THE BURNING HEART
SELF RELEASED
11. I Can't
Caitlyn Smith (feat. Old Dominion)
SUPERNOVA
MONUMENT/SONY
12. Off Road
Brad Paisley
DOWNLOAD SINGLE
ARISTA NASHVILLE
13. While You Still Can
Brothers Osborne
PORT SAINT JOE
EMI NASHVILLE
Desert Island Discs
Desert Island Discs was created by Roy Plomley in 1942, and the format is simple
Eight tracks, a book and a luxury: what would you take to a desert island? Guests share the soundtrack of their lives
https://www.bbc.co.uk/programmes/b006qnmr
Malala Yousafzai
Sun 14 Feb 2021
11:00
BBC Radio 4
https://www.bbc.co.uk/programmes/m000s84r
Malala Yousafzai is an activist who was awarded the Nobel Peace Prize when she was 17 - becoming the youngest winner in its history. Today she is known globally for her human rights advocacy and her ongoing campaign to ensure all children have equal access to education.
She was born in the Swat Valley in northern Pakistan where her father Ziauddin was a prominent activist who believed boys and girls should sit side by side in the classroom and co-founded a school which Malala attended. After the Taliban began to establish its presence in the Valley, day-to-day life became synonymous with danger and fear – people were taken from their homes and killed for speaking out against the regime. Education for girls was forbidden and schools were shut down or bombed.
In 2009 Malala began writing an anonymous blog for BBC Urdu in which she spoke out about what was happening in Swat Valley. This made her a target. In 2012 she was shot by a Taliban gunman as she sat on the school bus. Two girls sitting alongside her were also shot. What Malala calls 'the incident' generated headlines around the world. Her injuries were severe and she was airlifted to the Queen Elizabeth Hospital in Birmingham. After a long and painful recovery she settled in Birmingham with her family.
Now 23, Malala graduated from the University of Oxford last year and continues to campaign globally for girls' education through the Malala Fund which she co-founded with her father.
Presenter: Lauren Laverne
Producer: Paula McGinley
Music Played
01. Rang
Rahat Fateh Ali Khan & Amjad Sabri
COKE STUDIO SEASON 9: SOUND OF THE NATION
MAINSTAGE PRODUCTIONS
02. Shinwari Lawangeena
Zarsanga
SURSANGAT
AVT KHYBER
03. Never Say Never
Justin Bieber
NEVER SAY NEVER: THE REMIXES
DEF JAM
04. Hum Dekhen Ge
Iqbal Bano
A TRIBUTE TO FAIZ
EMI PAKISTAN
05. All I Ask of You
Sarah Brightman & Steve Barton
THE PHANTOM OF THE OPERA (ORIGINAL LONDON CAST RECORDING)
POLYDOR
06. Kaari Kaari
Quratulain Balouch
PINK
TIMES MUSIC
07. Love Always Comes as a Surprise
Peter Asher
MADAGASCAR 3 - EUROPE'S MOST WANTED (MUSIC FROM THE MOTION PICTURE)
INTERSCOPE
08. Bibi Sherina
Sardar Ali Takkar
GULL DE PA ZULFO
ODEON MUSIC HOUSE
BOOK CHOICE: Plato: Complete Works
LUXURY ITEM: Lip balm
CASTAWAY'S FAVOURITE: Hum Dekhen Ge by Iqbal Bano
Private Passions
Guests from all walks of life discuss their musical loves and hates.
https://www.bbc.co.uk/programmes/b006tnv3
Tim Harford
https://www.penguinrandomhouse.com/authors/72109/tim-harford
Sun 14 Feb 2021
12:00
BBC Radio 3
https://www.bbc.co.uk/programmes/m000s8qg
The economist Tim Harford shares his passion for contemporary classical music with Michael Berkeley.
Tim Harford has for many years been the Undercover Economist at the Financial Times; he is the author of nine books, and is a familiar voice on Radio 4 as the presenter of More or Less, Fifty Things that Made the Modern Economy, and now also How to Vaccinate the World.
Tim is on a mission to show us how, if properly investigated and explained, good statistics can help us see things about the world and about ourselves that we would not be able to see in any other way. He was awarded an OBE for services to improving economic understanding in 2019.
Tim talks to Michael Berkeley about how his love of music developed in childhood, encouraged by his father, who introduced him to composers such as Janáček and Britten. He chooses music by his favourite contemporary composers Philip Glass, Brian Eno and Steve Reich, and a beautiful piece of choral music by Arvo Pärt that was sung at his wedding.
Tim spends his working life pursuing cool-headed analysis of statistics and data but he reveals to Michael Berkeley the piece of music that makes him surrender to his most passionate emotions.
Producer: Jane Greenwood
A Loftus Media production for BBC Radio 3
Music Played
00:00
Benjamin Britten
Serenade for tenor, horn and strings (Prologue - Pastoral)
Singer: Peter Pears
Performer: Dennis Brain
Orchestra: New Symphony Orchestra
Conductor: Eugene Goossens
00:00
Brian Eno
Music for Airports
Ensemble: Bang on a Can All-Stars
00:00
Arvo Pärt
The Beatitudes
Performer: Daniel Justin
Choir: Leeds Cathedral Choir
Conductor: Thomas Leech
00:00
Steve Reich
Electric Counterpoint (3rd mvt)
Performer: Sean Shibe
00:00
Leos Janáček
Glagolitic Mass (Introduction)
Orchestra: New York Philharmonic
Conductor: Leonard Bernstein
00:00
Philip Glass
Knee Play 5 (Einstein on the Beach)
Ensemble: Philip Glass Ensemble
Conductor: Michael Riesman
00:00
Ludwig van Beethoven
Symphony no.9 in D minor, Op.125 (Choral) (4th mvt)
Orchestra: Berlin Philharmonic Orchestra
Conductor: Herbert von Karajan
Jazz records from across the genre, played in special sequences to highlight the wonders of jazz history. All pieces have been specifically requested by Radio 3 listeners
https://www.bbc.co.uk/programmes/b006tnn9
Sun 14 Feb 2021
16:00
BBC Radio 3
https://www.bbc.co.uk/programmes/m000s8ql
Dexter Gordon on fine form during his years in Scandinavia, and a track from the brand new album by Artemis, directed by Canadian pianist and composer Renee Rosnes.
Music Played
01. Come On
Gareth Lockrane's Grooveyard
THE STRUT
WHIRLWIND RECORDINGS
02. My Mommie Sent Me To The Store
Fats Waller
THE LAST YEARS 1940-43
RCA
03. The Henderson Stomp
Keith Nichols & The Cottonclub Orchestra
PLAY THE MUSIC OF THE FLETCHER HENDERSON ORCEHSTRA
STOMP OFF
04. In a Sentimental Mood
Ella Fitzgerald
SINGS BALLADS FOR LOVERS
MIDNIGHT
05. Step Forward
Artemis
ARTEMIS
BLUE NOTE
06. Darn That Dream
Nancy Wilson
BEST JAZZ 100
BLUE NOTE
07. Blue Bossa
Chick Corea
THE CONTINENTS, FOR JAZZ QUINTET AND CHAMBER ORCHESTRA
DEUTSCH GRAMMOPHON
https://www.amazon.co.uk/Continents-Jazz-Quintet-Chamber-Orchestra/dp/B00JQ3FVHE/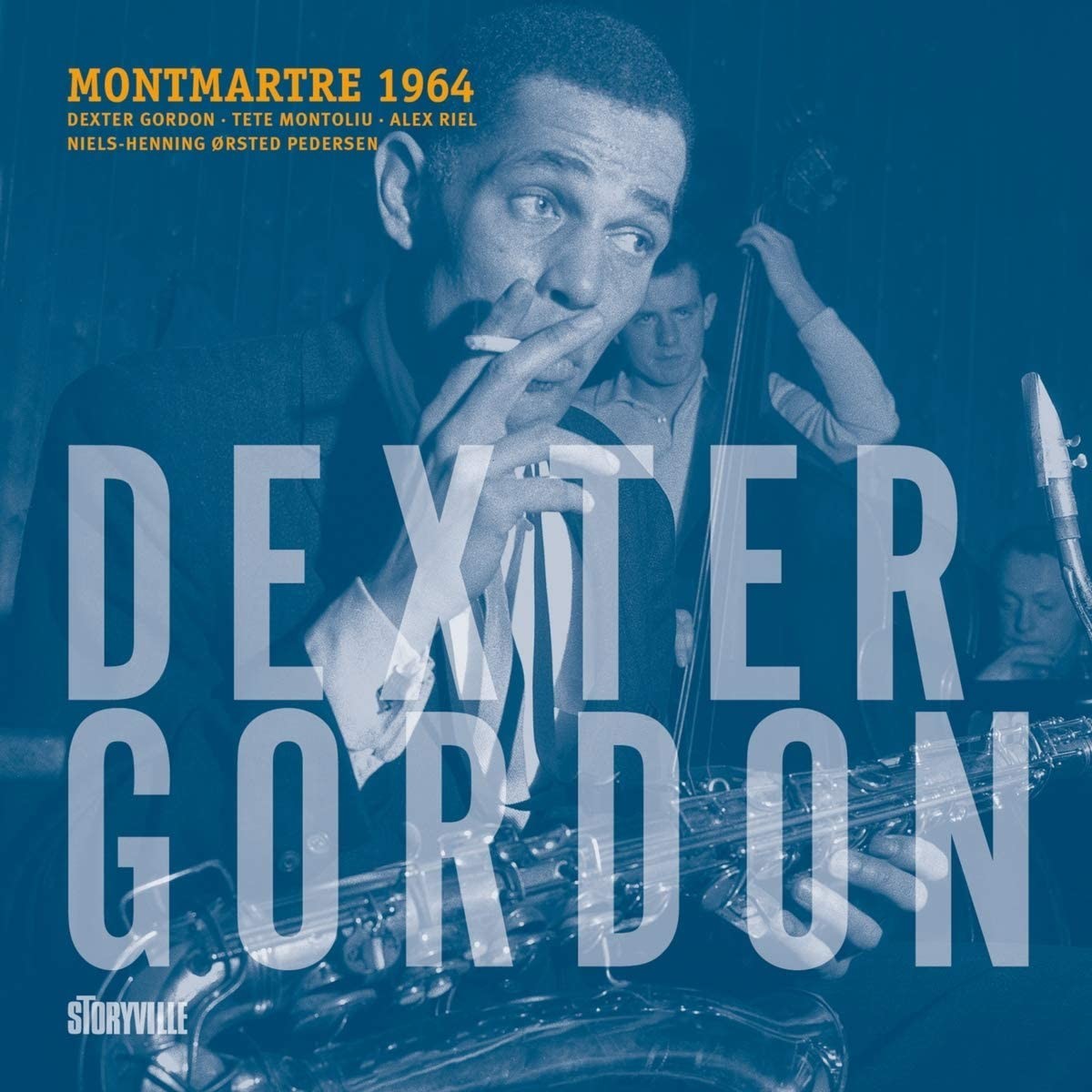 08. Misty
Dexter Gordon
MONTMARTRE 1964
STORYVILLE
09. Erme Estuary
Mike Westbrook
THE CORTEGE
ENJA
10. My Funny Valentine
Gerry Mulligan
JERU
ASV LIVING ERA