オペラ ファンタスティカ
金曜の午後、心震わすドラマチックなオペラの世界を。あなたのいる所が、ミラノ・スカラ座やウィ―ン国立歌劇場の特等席・・・日常から解き放たれ、深遠なオペラの世界に遊ぶ贅沢なひと時をお楽しみください。
https://www4.nhk.or.jp/opera-f/
放送日: 2021年1月29日(金)
放送時間: 午後2時00分~ 午後6時00分(240分)
水谷彰良
歌劇「イタリアのトルコ人」
ロッシーニ:作曲
第1幕(前半)(49分25秒)
第1幕(後半)(43分38秒)
第2幕(前半)(41分50秒)
第2幕(後半)(32分45秒)
ドンナ・フィオリッラ…(ソプラノ)ローザ・フェオラ
セリム…(バス・バリトン)アレックス・エスポジト
ドン・ジェローニオ…(バリトン)ジュリオ・マストロトターロ
ドン・ナルチーゾ…(テノール)エドガルド・ロチャ
詩人…(バリトン)マッティア・オリヴィエーリ
ザイダ…(メゾ・ソプラノ)ラウラ・ヴェッレッキア
アルバザール…(テノール)マヌエル・アマーティ
(合唱)ミラノ・スカラ座合唱団
(管弦楽)ミラノ・スカラ座管弦楽団
(指揮)ディエゴ・ファソリス
(49分25秒)
録音:イタリア放送協会
収録:2020年2月22日 ミラノ・スカラ座(イタリア ミラノ)
歌劇「試金石」序曲
ロッシーニ:作曲
(管弦楽)ロイヤル・フィルハーモニー管弦楽団
(指揮)エヴェリーノ・ピド
(6分04秒)
<Membran Music 222868-203>
歌劇「パルミラのアウレリアーノ」序曲
ロッシーニ:作曲
(管弦楽)ヴィルトゥオージ・ブルネンシス
(指揮)ホセ・ミゲル・ペレス・シエラ
(6分45秒)
<NAXOS 8.660448-50>
歌劇「泥棒かささぎ」序曲
ロッシーニ:作曲
(管弦楽)ミラノ・スカラ座フィルハーモニー管弦楽団
(指揮)リッカルド・シャイー
(9分09秒)
<ユニバーサル・ミュージック UCCD-52004>
歌劇「ビアンカとファッリエーロ」序曲
ロッシーニ:作曲
(管弦楽)ミラノ・スカラ座フィルハーモニー管弦楽団
(指揮)リッカルド・シャイー
(6分19秒)
<ユニバーサル・ミュージック UCCD-52004>
音楽の泉
クラシック音楽の入門番組として1949年に放送を開始、今日まで数多くの名曲を紹介してきました。ゆったりと流れる時間のおともに、「音楽の泉」でクラシック音楽をお楽しみください。
https://www4.nhk.or.jp/P685/
放送日: 2021年 1月31日(日)
放送時間: 午前8時05分~午前8時55分(50分)
解説: 奥田佳道
アルペジョーネ・ソナタ イ短調 D.821
シューベルト:作曲
(チェロ)ワルター・ノータス
(ピアノ)井上直幸
(23分10秒)
<camerata CMCD-25039>
五重奏曲イ長調「ます」D.667 から
第4楽章, 第5楽章
シューベルト:作曲
(ピアノ)アルフレッド・ブレンデル
(バイオリン)トーマス・ツェートマイアー
(ビオラ)タベア・ツィンマーマン
(チェロ)リヒャルト・ドゥーフェン
(コントラバス)ペーター・リーゲルバウアー
(18分17秒)
<PHILIPS PHCP-1464>
ウィークエンドサンシャイン
ブロードキャスター、ピーター・バラカンのナビゲートで送るウィークエンド・ミュージックマガジン。独特の嗅覚とこだわりの哲学でセレクトしたグッド・サウンドと、ワールドワイドな音楽情報を伝える。
https://www4.nhk.or.jp/sunshine/
放送日: 2021年 1月30日(土)
放送時間: 午前 7:20~午前9:00(100分)
ピーター・バラカン
https://www4.nhk.or.jp/sunshine/66/
THIS WEEK'S PLAYLIST
01. Da Doo Ron Ron
The Crystals
Back To Mono
<ABKCO 7118-2>
02. To Know Him Is to Love Him
Teddy Bears
Back To Mono
<ABKCO 7118-2>
03. Twist & Shout
Top Notes
Twist & Shout
<Atlantic AMCY-25>
04. Spanish Harlem
Ben E. King
Back To Mono
<ABKCO 7118-2>
05. On Broadway
The Drifters
The Drifters Golden Hits
<Atlantic 32XD-917>
06. He's A Rebel
The Crystals
Back To Mono
<ABKCO 7118-2>
07. Then He Kissed Me
The Crystals
Back To Mono
<ABKCO 7118-2>
08. Be My Baby
The Ronettes
Back To Mono
<ABKCO 7118-2>
09. Christmas(Baby Please Come Home)
Darlene Love
Back To Mono
<ABKCO 7118-2>
10. Not Fade Away
Rolling Stones
Singles Collection - The London Years
<ABKCO 8823072>
11. Play With Fire
Rolling Stones
Singles Collection - The London Years
<ABKCO 8823072>
12. This Could Be The Night
The Modern Folk Quartet
Back To Mono
<ABKCO 7118-2>
13. You've Lost That Lovin' Feelin'
The Righteous Brothers
Back To Mono
<ABKCO 7118-2>
14. River Deep, Mountain High
Ike & Tina Turner
Back To Mono
<ABKCO 7118-2>
15. You Came, You Saw, You Conquered
The Ronettes
Back To Mono
<ABKCO 7118-2>
16. Black Pearl
Sonny Charles & The Checkmates
Back To Mono
<ABKCO 7118-2>
17. The Long And Winding Road
The Beatles
Let It Be
<Apple TOCP-71034>
18. Instant Karma
John Lennon
Power To The People - The Hits
<EMI TOCP-70910>
19. Love
John Lennon
Plastic Ono Band
<EMI TOCP-65520>
20. My Sweet Lord
George Harrison
Let It Roll
<EMI TOCP-70790>
21. Baby, I Love You
Dave Edmunds
Subtle As A Flying Mallet
<Acadia ACA-8114>
世界の快適音楽セレクション
"快適音楽"を求めるギターデュオのゴンチチによる、ノンジャンル・ミュージック番組。
https://www4.nhk.or.jp/kaiteki/
放送日: 2021年 1月30日(土)
放送時間: 午前9:00〜午前10:55(115分)
藤川パパQ
− 新ビルの音楽 −
楽曲
「チョコレート粉砕工場」
ゴンチチ
(4分13秒)
<EPIC ESCL-30013>
「He's Funny That Way」
Billie Holiday
(2分56秒)
<POLYDOR ASIN:B00005FKAW>
「鉄人28号」
デューク・エイセス
(1分35秒)
<東芝EMI TOCT-8513>
「Milk Cow Blues」
Big Bill Broonzy
(3分20秒)
<P-VINE PCD-20113>
「クリスタルの恋人たち(Just The Two Of Us)」
Grover Washington JR. & Bill Withers
(7分27秒)
<WARNER WQCP-1614/5>
「That's My Desire」
Norrie Paramor & His Orchestra
(3分42秒)
<DUTTON VOCALION UK ASIN:B0017RRDUA>
「Piano Man」
Billy Joel
(5分36秒)
<CBS SONY 50DP-241-2>
「メゾ・ソプラノと管弦楽のための二つの歌 作品4a
第1曲「逢引きから戻った乙女」
第2曲「夏至の夜に草を編む乙女」」
ウィルヘルム・ステンハンマル:作曲
(メゾ・ソプラノ)アンネ・ソフィー・フォン・オッター
(管弦楽)ロイヤル・ストックホルム管弦楽団
(指揮)パーヴォ・ヤルヴィ
(6分57秒)
<東芝EMI TOCE-55186>
「Billie's Bounce」
Keith Jarrett
(9分06秒)
<UNIVERSAL UCCU-6107/8>
「Olhe O Tempo Passando」
Nana Caymmi
(2分49秒)
<東芝EMI 9091942>
「What The World Needs Now Is Love」
Bill Frisell
(5分56秒)
<BLUE NOTE 00602508992094>
「バレエ組曲「ビリー・ザ・キッド」から
第2曲「開拓地の街の通り」」
アーロン・コープランド:作曲
(管弦楽)ニューヨーク・フィルハーモニー管弦楽団
(指揮)レナード・バーンスタイン
(3分22秒)
<SONY CLASSICAL 19075861862>
https://www.amazon.co.uk/Leonard-Bernstein-His-Greatest-Recordings/dp/B07D4ZSWKT/
「Bill」
Oscar Peterson, Ray Brown & Ed Thigpen
(2分58秒)
<DOCUMENTS ASIN:B00LWTETNC>
「If I Had My Way I'd Tear The Building Down」
Blind Willie Johnson
(3分08秒)
<UNIVERSE UV 096>
「君と住む街で」
ゴンチチ
(3分18秒)
<SONY MUSIC MHCL-30629>
「雨に唄えば(Singin' In The Rain)」
Gene Kelly
(2分56秒)
<東芝EMI TOCP-5963>
「雨に唄えば(Singin' In The Rain)」
Diana Krall
(3分28秒)
<VERVE 0744540>
「Ay Dili Dili」
Rustam Quliyev
(3分58秒)
<ビーンズレコード BNSCD-5524>
「Walls & Roses」
Mary Halvorson's Code Girl & Robert Wyatt
(3分33秒)
<FIRE HOUSE 12 FH12-04-01-034>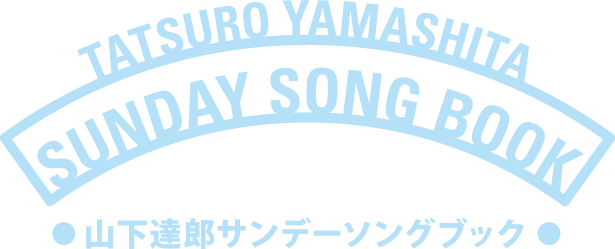 山下達郎の個人コレクションを使って発信される日本最高のオールディーズ・プログラム!!
JFN (TOKYO-FM系 全国38局ネット)毎週日曜日 14:00~14:55
https://www.tatsuro.co.jp/sunday/
棚からひとつかみ+リクエスト
2021年01月31日プレイリスト
01. BLOW
山下達郎
1992
RARITIES
02. HOPE
QUICKSILVER MESSENGER SERVICE
1971
QUICKSILVER
03. IF YOU DON'T LOVE ME
PREFAB SPROUT
1992
A LIFE OF SURPRISES
04. WE NEED SOME MONEY
CHUCK BROWN & THE SOUL SERCHERS
1984
05. DON'T LET THE SUN CATCH YOU CRYING
GERRY & THE PACEMAKERS
1964
太陽は涙が嫌い
06. I BELONG TO YOU
THE RANCE ALLEN GROUP
1979
STRAIGHT FROM THE HEART
07. BANG BANG RHYTHM
MEL TAYLOR
1967
バン・バン・リズム
08. ONLY WITH YOU (LIVE)
山下達郎
85/02/24
神奈川県民ホール
宮治淳一のラジオ名盤アワー
ラジオ日本レコード室にある、ラジオ関東時代からの8万枚以上の洋楽レコードから、宮治淳一が選曲してあなたにお届けします。
曲のエピソードや、その時代背景とともに紹介していきます。
http://www.jorf.co.jp/?program=miyaji
放送日: 2021年 1月31日(日)
Perry Botkin Jr. 作品集 Vol.1
01. Robin Ward - Winter's Here
02. The Fraternity Brother - Passion Flower(情熱の花)
03. Shelby Flint - Angel on My Shoulder
https://en.wikipedia.org/wiki/Shelby_Flint
04. Hollyridge Strings - Lucy's Theme
05. Ray Campi - Hear What I Wanna Hear
06. The Good Girls - I'm In The Mood For Love
07. Connie Stevens - Mr Songwriter
08. Barry & The Tamerlanes - I Wonder What She's Doing Tonight(恋の危険信号)
09. The Cascades - For Your Sweet Love
10. New Salvation Singers & Harry Nilsson - The Path That Leads To Trouble
11. The Go-Go's - (They Call Him) Chicken of The Sea
12. The Lettermen - You'll Be Needin' Me Baby
13. The New Establishment – Time For Everything
14. Frankie Fanelli - I Know Where I'm Going
https://www.amazon.com/I-Know-Where-Im-Goin/dp/B01LTHM43S/
15. Bobby Darin - Mame
16. Shelby Flint - Cast Your Fate To The Wind
https://en.wikipedia.org/wiki/Perry_Botkin_Jr.
Another Country with Ricky Ross
Ricky Ross enters the landscape of Americana and alternative country. Expect to hear both classic and future classics, with Ricky taking a close look at the stories behind the songs
https://www.bbc.co.uk/programmes/b00hh26l
Rhiannon Giddens
Tue 26 Jan 2021
20:00
BBC Radio Scotland
https://www.bbc.co.uk/programmes/m000rlhp
Featuring a conversation with Rhiannon Giddens, a singer and musician from North Carolina, ahead of her appearance with Francesco Turrisi at Glasgow's Celtic Connections digital festival. Plus Ricky plays new and classic Country and Americana music.
Music Played
01. Jellybean
Justin Rutledge
ISLANDS
OUTSIDE MUSIC
02. Tempted
Marty Stuart
TEMPTED
MCA RECORDS
03. Hand Over My Heart
The Secret Sisters
SATURN RETURN
NEW WEST RECORDS
04. Back In The Fire
Brit Taylor
CUT A SHINE
05. Doing Life With Me
Eric Church
DOING LIFE WITH ME
EMI NASHVILLE
06. Call Me A Fool
Valerie June (feat. Carla Thomas)
07. Dead Flowers
The Rolling Stones
STICKY FINGERS
08. Be My Friend
Holly Macve
NOT THE GIRL
MODERN SKY UK
09. If I Were Brave
Shawn Colvin
A FEW SMALL REPAIRS
SONY
10. American Dream
Willie Jones
RIGHT NOW
THE PENTHOUSE/EMPIRE
11. Machine
Emily Barker
A DARK MURMURATION OF WORDS
EVERYONE SANG
12. I Don't Wanna Lie
Yola
WALK THROUGH FIRE (DELUXE)
EASY EYE
13. Out of This World
Jamie Lawson & featuring Robert Vincent
TAKING PICTURES
LOOKOUT MOUNTAIN RECORDS
14. Gonna Write Me A Letter
Rhiannon Giddens
THERE IS NO OTHER
NONESUCH RECORDS
15. Waterboy
Rhiannon Giddens
ANOTHER DAY, ANOTHER TIME: CELEBRATING THE MUSIC OF 'INSIDE LLEWYN DAVIS'
NONESUCH
16. Wayfaring Stranger
Rhiannon Giddens & Francesco Turrisi
17. New Mexico
Dean Owens (feat. Joey Burns and John Convertino)
THE BURNING HEART (THE DESERT TRILOGY EPS, VOL.1)
18. Joy of Jesus
Stephanie Lambring
AUTONOMY
19. The Ride
Hailey Whitters (feat. Jordan Davis)
20. The Problem
Amanda Shires (feat. Jason Isbell)
The Folk Show with Mark Radcliffe
Mark Radcliffe explores the wide range of traditional and contemporary folk and acoustic music from around the UK and the world, with regular interviews and live sessions from folk's finest performers
https://www.bbc.co.uk/programmes/b01phglj
Julie Fowlis sits in, with Breabach
Wed 27 Jan 2021
21:00
BBC Radio 2
https://www.bbc.co.uk/programmes/m000rljj
This week, Scottish singer, musician and broadcaster Julie Fowlis hosts the show from her home in the Highlands.
Julie shares new session tracks by Breabach, recorded in Glasgow during the ongoing 2021 Celtic Connections festival, which is happening online.
Music Played
01. The Open Door
Darrell Scott
02. The Glitter Path
Catriona McKay
03. Hello/Goodbye
Megan Henwood
04. In The Stream
Mike Vass
05. I'm Sober Now
Michael Chapman
06. Seabhag
Breabach
(Celtic Connections at the Quay 2021)
https://www.bbc.co.uk/programmes/m000s05p
07. Harvest
The Breath
08. Music For a Found Harmonium
Patrick Street
09. Marching Through The Green Grass
Lucy Ward
10. The Falconer's Knot
Toby Hay
11. The Bothy Lads
Ye Vagabonds
12. Knees Up
Breabach
(Celtic Connections at the Quay 2021)
13. Ae Fond Kiss
The Magpie Arc
The Country Show with Bob Harris
Country music news, reviews and interviews, with Bob Harris
https://www.bbc.co.uk/programmes/b006x527
UK Americana Awards
Thu 28 Jan 2021
21:00
BBC Radio 2
https://www.bbc.co.uk/programmes/m000rnfg
Bob has exclusive highlights from this year's UK Americana awards, which took place online earlier tonight. Among the performers are Mary Gauthier, Elvis Costello & Steve Earle, and there's a special tribute to John Prine.
Plus our Reissue of the Week takes a stroll through the Kris Kristofferson songbook, and as usual Bob will be bringing you the very latest from Music City as well as looking ahead to Radio 2's special celebration of the musical with a great song from the soundtrack of the film "Country Strong".
Music Played
01. Red White Blue Jean American Dream
Kip Moore
WILD WORLD
MCA NASHVILLE
02. Freedom Was A Highway
Jimmie Allen & Brad Paisley
BETTIE JAMES EP
THIS IS HIT/STONEY CREEK RECORDS
03. Starting Over
Chris Stapleton
STARTING OVER
MERCURY NASHVILLE
04. Little Again
The Secret Sisters
YOU DON'T OWN ME ANYMORE
NEW WEST
05. Swimmer
Amanda Shires
CARRYING LIGHTNING
SILVER KNIFE RECORDS
06. Words Of A Fool
Barry Gibb (feat. Jason Isbell)
GREENFIELDS: THE GIBB BROTHERS SONGBOOK VOL.1
CAPITOL RECORDS
07. Return Me
Emily Barker
A DARK MURMURATION OF WORDS
EVERYONE SANG/THIRTY TIGERS
08. Cumberland Gap
Gillian Welch & David Rawlings
(recorded for the AMA UK Awards)
09. Speed Of The Sound Of Loneliness
Mary Gauthier
(recorded for the AMA UK Awards)
10. Radio Sweetheart
Elvis Costello
(recorded for the AMA UK Awards)
11. Harlem River Blues
Steve Earle
(recorded for the AMA UK Awards)
12. Here Comes That Rainbow
Jerry Lee Lewis (feat. Shelby Lynne)
FOR THE GOOD TIMES: THE SONGS OF KRIS KRISTOFFERSON
ACE
13. LOVE DON'T LET ME DOWN
Chris Young & Patty Loveless
COUNTRY STRONG ORIGINAL SOUNDTRACK
RCA RECORDS
Desert Island Discs
Desert Island Discs was created by Roy Plomley in 1942, and the format is simple
Eight tracks, a book and a luxury: what would you take to a desert island? Guests share the soundtrack of their lives
https://www.bbc.co.uk/programmes/b006qnmr
Monica Galetti
Sun 31 Jan 2021
11:00
BBC Radio 4
https://www.bbc.co.uk/programmes/m000rv6b
Monica Galetti is a chef, restaurateur and cook book writer, who is also known as a judge on the television series MasterChef: the Professionals.
Born on the island of Upolu in Western Samoa, she grew up on the family plantation where her earliest food memories are of collecting eggs and mangoes and peeling bananas for special suppers. When she was eight she moved to New Zealand where her mother and stepfather had emigrated a couple of years earlier.
After studying hospitality management and enjoying success in numerous cooking competitions, she travelled around Europe before settling in London where she found work as a commis chef at the Roux family's restaurant, Le Gavroche. Under the watchful eye of Michel Roux Jr, she rose through the ranks to become Le Gavroche's first female sous chef.
She opened her own restaurant in 2017 where she works alongside her husband David who is head sommelier and co-owner.
Presenter: Lauren Laverne
Producer: Paula McGinley
Music Played
01. Three Little Birds
Bob Marley & The Wailers
EXODUS
UNIVERSAL/ISLAND RECORDS LTD.
02. Samoa Matalasi (My Beautiful Samoa)
The Five Stars
SAMOA MATALASI
KIWI PACIFIC RECORDS
03. You Oughta Be in Love
Dave Dobbyn (feat. Ardijah)
FOOTROT FLATS: THE DOG'S TALE (SOUNDTRACK)
MAGPIE PRODUCTIONS
https://www.amazon.co.uk/Footrot-Flats-Dave-Dobbyn/dp/B000EQ5WA8/
04. Hotel California
Eagles
HOTEL CALIFORNIA
WARNER MUSIC GROUP
05. La Vie En Rose
Louis Armstrong
THE ESSENTIAL LOUIS
UNIVERSAL/ISLAND RECORDS LTD.
06. My Girl
Otis Redding
ATLANTIC SOUL BALLADS
WARNER MUSIC UK LTD.
https://www.amazon.co.uk/ATLANTIC-SOUL-BALLADS/dp/B0019Y7IPQ/
07. Purple Rain
Prince
THE VERY BEST OF PRINCE
WARNER BROS. RECORDS
08. Feeling Good
Nina Simone
I PUT A SPELL ON YOU
SILVA SCREEN RECORDS LTD.
https://www.amazon.co.uk/Put-Spell-Simone-Nina-Audio/dp/B00G2IQ6FW/
BOOK CHOICE: The complete Works of Oscar Wilde
LUXURY ITEM: Scuba diving gear
CASTAWAY'S FAVOURITE: Three Little Birds by Bob Marley And The Wailers
Private Passions
Guests from all walks of life discuss their musical loves and hates.
https://www.bbc.co.uk/programmes/b006tnv3
Rachel Clarke
Sun 31 Jan 2021
12:00
BBC Radio 3
https://www.bbc.co.uk/programmes/m000rtx3
Rachel Clarke is a doctor who specialises in palliative care. She's now on the Covid frontline; in March 2020 she moved to Horton General Hospital outside Banbury to care for the most gravely unwell patients on the Covid Wards. She's the author of three books: the first, about being a junior doctor; the second, which was read on Radio 4, "Dear Life", about working with the dying, and most recently, "Breath-taking", which describes in moving detail what it's been like in hospitals during the pandemic.
In a moving programme recorded in mid-January, Rachel Clarke gives a frontline report from the hospital where she works. When she looks out of the window, she sees lines of parked cars – and people just sitting in them, watching the hospital, for hours: unable to visit their loved ones, they are just getting as close as they can, yearning for a glimpse through the windows. Instead, nursing staff must give loving care to people who are at the end of their lives - Rachel reassures listeners that nobody in hospital will ever die alone.
In conversation with Michael Berkeley, Rachel Clarke reveals the music that gives her courage and hope on the way to the hospital every morning. She talks about the difficulty of explaining to her children why she has taken such personal risks to treat Covid patients, and shockingly she reveals the kind of abuse she faces on social media from people who think that Covid is fake.
Music choices include Vaughan Williams, Bach, and Tchaikovsky. She loves Jimi Hendrix too, and tells the story of driving down to the South of France with the man who will become her husband, terrified to tell him she loves him, listening to Hendrix all the way.
A Loftus Media production for BBC Radio 3.
Produced by Elizabeth Burke
Music Played
00:00
Ralph Vaughan Williams
The Lark Ascending
Performer: Nigel Kennedy
Orchestra: City of Birmingham Symphony Orchestra
Conductor: Sir Simon Rattle
00:00
Edward Elgar
Nimrod (Enigma Variations, Op.36)
Orchestra: London Philharmonic Orchestra
Conductor: Daniel Barenboim
00:00
Jimi Hendrix Experience
All Along the Watchtower
00:00
Pyotr Ilyich Tchaikovsky
Swan Lake (Act 1 Finale)
Orchestra: Philharmonia Orchestra
Conductor: Santtu-Matias Rouvali
00:00
Johann Sebastian Bach
Concerto in D minor for 2 violins (2nd mvt: Largo)
Performer: Julia Fischer
Performer: Alexander Sitkovetsky
Orchestra: Academy of St Martin in the Fields
00:00
Two Steps From Hell
Heart of Courage
Jazz records from across the genre, played in special sequences to highlight the wonders of jazz history. All pieces have been specifically requested by Radio 3 listeners
https://www.bbc.co.uk/programmes/b006tnn9
Sun 31 Jan 2021
16:00
BBC Radio 3
https://www.bbc.co.uk/programmes/m000rtx5
Alyn Shipton with a recently discovered track by Erroll Garner and an award-winning piece from Trish Clowes and her group My Iris. Plus recordings by Duke Ellington, Gene Krupa and Ella Fitzgerald.
Music Played
01. Take The A Train
Duke Ellington
THE INDISPENSIBLE DUKE ELLINGTON VOLS 7/8 1941-2
RCA JAZZ TRIBUNE
02. High Wire
Erroll Garner
READY TAKE ONE
SONY COLUMBIA
03. Do You Know What It Means To Miss New Orleans?
John Barnes & Roy Williams Quintet
BBC JAZZ FROM THE 70S AND 80S
UPBEAT
04. You're Driving Me Crazy
The Temperance Seven
VERY BEST OF THE TEMPERANCE SEVEN
EMI GOLD
05. Milenburg Joys
Eric Silk
BRITISH TRADITIONAL JAZZ A POTTED HISTORY
LAKE
06. Drum Boogie
Gene Krupa
UP AND ATOM - A PROPER INTRODUCTION TO GENE KRUPA
PROPER
https://www.amazon.co.uk/Proper-Introduction-Gene-Krupa-Atom/dp/B01KB1M4XI/
07. Satin Doll
Ella Fitzgerald with Duke Ellington & His Orchestra
ELLA: THE CONCERT YEARS
PABLO
08. Parce mihi Domine
Jan Garbarek & The Hilliard Ensemble
ECM: RARUM SELECTED RECORDINGS
ECM
09. Muted Lines
Trish Clowes
MY IRIS
BASHO
10. Half Life
Bill Bruford Earthworks
THE SOUND OF SURPRISE
DISCIPLINE GLOBAL MOBILE
11. Dancin'
Elton Dean's Ninesense
LIVE AT THE BBC
HUX