音楽の泉
クラシック音楽の入門番組として1949年に放送を開始、今日まで数多くの名曲を紹介してきました。ゆったりと流れる時間のおともに、「音楽の泉」でクラシック音楽をお楽しみください。
https://www4.nhk.or.jp/P685/
放送日: 2021年10月 3日(日)
放送時間: 午前8時05分~午前8時55分(50分)
解説: 奥田佳道
楽曲
交響曲 ハ長調
ビゼー:作曲
(管弦楽)トゥールーズ・キャピトル劇場管弦楽団
(指揮)ミシェル・プラッソン
(28分15秒)
<ワーナー WPCS-28026>
歌劇「真珠採り」第2幕から
「きみは眠れる花」「この小道を通って」
ビゼー:作曲
(ソプラノ)アンナ・ネトレプコ
(テノール)ロランド・ビリャソン
(管弦楽)ドレスデン国立歌劇場管弦楽団
(指揮)ニコラ・ルイゾッティ
(8分56秒)
<ユニバーサル UCCG-9670>
歌劇「カルメン」第1幕から
セギディーリャ「セビリアのとりでの近くに」
ビゼー:作曲
(メゾ・ソプラノ)マリヤーナ・リポヴシェク
(管弦楽)ミュンヘン放送管弦楽団
(指揮)ジュゼッペ・パタネー
(1分56秒)
<ポリグラム C 179 891 A>
ウィークエンドサンシャイン
ブロードキャスター、ピーター・バラカンのナビゲートで送るウィークエンド・ミュージックマガジン。独特の嗅覚とこだわりの哲学でセレクトしたグッド・サウンドと、ワールドワイドな音楽情報を伝える。
https://www4.nhk.or.jp/sunshine/
放送日: 2021年10月 2日(土)
放送時間: 午前 7:20~午前 9:00(100分)
ピーター・バラカン
https://www4.nhk.or.jp/sunshine/66/
THIS WEEK'S PLAYLIST
01. Chicken Scratch
 / Lee "Scratch" Perry
 // Chicken Scratch
<HEARTBEAT CD HB-53>
02. Roast Duck
 / Lee "Scratch" Perry
 // Chicken Scratch
<HEARTBEAT CD HB-53>
03. Return of Django
 / The Upsetters
 // The Best Of Lee `Scratch' Perry
<TROJAN TJDCD550>
04. People Funny Boy
 / Lee "Scratch" Perry
 // The Best Of Lee `Scratch' Perry
<TROJAN TJDCD550>
05. Sun Is Shining
 / The Wailers
 // African Herbsman
<TROJAN TECP23955>
06. Small Axe
 / The Wailers
 // African Herbsman
<TROJAN TECP23955>
07. Duppy Conqueror
 / The Wailers
// African Herbsman
<TROJAN TECP23955>
08. Dreadlocks In Moonlight
 / Lee "Scratch" Perry
 // Countryman
<ISLAND PHCR1746>
09. Roast Fish and Cornbread
 / Lee `Scratch' Perry
 // Arkology
<ISLAND CRNCD6>
10. Curly Dub
 / The Upsetters
 // Super Ape
<ISLAND PHCR6732>
11. Party Time
 / The Heptones
 // Island Reggae Classics: Lee Perry Works
<ISLAND UICY5794>
12. War In A Babylon
 / Max Romeo
 // Island Reggae Classics: Lee Perry Works
<ISLAND UICY5794>
13. Blood Of The Prophet
 / Max Romeo
 // Revelation Time
<VP VP4222>
14. Police and Thieves
 / Junior Murvin
 // Island Reggae Classics: Lee Perry Works
<ISLAND UICY5794>
15. Complete Control
 / The Clash
 // The Clash Essential Plus
<EPIC E3K96485>
16. Punky Reggae Party
 / Bob Marley & The Wailers
 // Legend
<ISLAND UICY3529>
17. Congoman
 / The Congos
 // Heart Of The Congos
<BLOOD AND FIRE BAFCD 009>
18. Soul Fire
 / Lee "Scratch" Perry
 // The Best Of Lee `Scratch' Perry
<TROJAN TJDCD550>
世界の快適音楽セレクション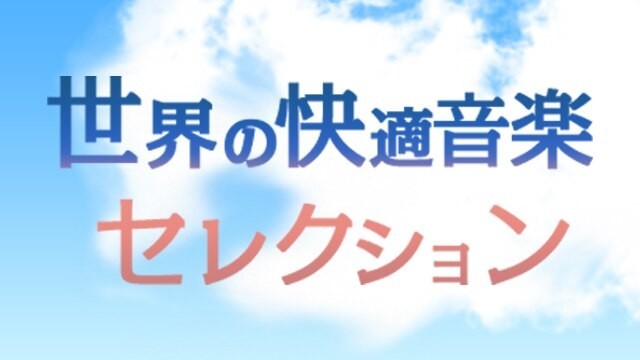 "快適音楽"を求めるギターデュオのゴンチチによる、ノンジャンル・ミュージック番組。
https://www4.nhk.or.jp/kaiteki/
放送日: 2021年10月 2日(土)
放送時間: 午前 9:00〜午前10:55(115分)
− 自動の音楽 −
楽曲
「Clockwork Waltz」
ゴンチチ
(1分31秒)
<EPIC/SONY ESCB1059>
「Play Little Music Box, Play」
Donna Loren
(2分50秒)
<CHERRY RED REC. CRNOW 47>
「Autobuzz」
Rene Thomas
(3分01秒)
<FIVEFOUR B000P46PMS>
「Big Black Car」
Gregory Alan Isakov
(4分36秒)
<SUITCASE TOWN MUSIC SCT004CD>
アダージョとアレグロ ヘ短調K.594(トロッター版)から
後半部分
モーツァルト:作曲
(オルガン)トマス・トロッター
(4分43秒)
<POLYGRAM POCL-4667,4668>
「Art In The Age of Automation」
Portico Quartet
(4分54秒)
<P-VINE PCD-24656>
「潮騒」
遊佐未森
(4分53秒)
<ヤマハミュージックコミュニケーションズ B091FSWVTD>
「Autorail(ディーゼルカー)」
Orchestra Baobab
(1分59秒)
<RICE REC. NWR-4001>
「虫の車(Bicho Auto)」
Juana Molina
(4分34秒)
<HOSTESS HSE-60168>
「Mechanical Motions」
Kid Baltan
(7分21秒)
<BASTA BASTA 30.9141.2>
「レバー・ジュース自動販売機」
Food Brain
(3分24秒)
<UNIVERSAL UPCY-6349>
「Eu Te Amo」
Nana Caymmi
(3分03秒)
<EMI 680332 2>
「Burnin' Rubber」
Gene Moles
(2分09秒)
<SUNDAZED SC-11003>
「月夜のドライブ」
はちみつぱい
(6分11秒)
<KING KICS-8809>
「It's Automatic」
The Go Find
(3分03秒)
<MORR MUSIC B002XYZVT6>
「Automatic Doom」
Yo La Tengo
(2分36秒)
<MATADOR OLE-10792J>
「遠い世界に」
五つの赤い風船
(4分05秒)
<東芝EMI TOCT-8950>
「エスカレーター」
ゴンチチ
(3分45秒)
<ポニーキャニオン PCCA-01512>
「友を待つ(Waiting On A Friend)」
The Rolling Stones
(4分35秒)
<UNIVERSAL UICY-10033,10034,10035>
「春光」
黒岩あすか
(6分51秒)
<GYUUNE CASETTE CD95-87>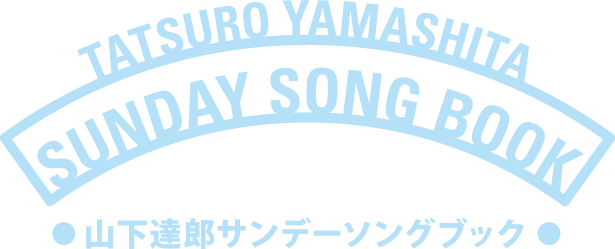 山下達郎の個人コレクションを使って発信される日本最高のオールディーズ・プログラム!!
JFN (TOKYO-FM系 全国38局ネット)毎週日曜日 14:00~14:55
https://www.tatsuro.co.jp/sunday/
棚からひとつかみ+リクエスト
2021年10月03日プレイリスト
01. RECIPE
山下達郎
2019
02. GIMME LITTLE SIGN
BRENTON WOOD
1967
ギミ・リトル・サイン
03. OOH CHA
THE SOUL TRAIN GANG
1976
SOUL TRAIN GANG
04. PROMISES, PROMISES
DIONNE WARWICK
1968
PROMISES, PROMISES
05. TOGETHER
TIERRA
1981
CITY NIGHTS
06. LITTLE DANCING DOLL
SHELBY FLINT
1963
THE COMPLETE VALIANT SINGLES
07. IT'S GONE
THE MOTIONS
1965
08. BLOW
山下達郎
2002
RARITIES
宮治淳一のラジオ名盤アワー
ラジオ日本レコード室にある、ラジオ関東時代からの8万枚以上の洋楽レコードから、宮治淳一が選曲してあなたにお届けします。
曲のエピソードや、その時代背景とともに紹介していきます。
http://www.jorf.co.jp/?program=miyaji
お達者 80's CLUB Part 2
2021年10月03日プレイリスト
01. Cherry Cherry
Neil Diamond
02. Over You
Aaron Neville
03. Money (That's What I Want)
Barrett Strong
04. The Circle Game
Tom Rush
05. So Danco Samba
Sergio Mendes
06. Universal Soldier
Buffy Sainte-Marie
07. It Ain't Me Babe
Bob Dylan
悲しきベイブ
08. Come and Get These Memories
Martha & The Vandellas
09. Cinderella
Paul Anka
10. My Name Is Jack
John Simon
11. A Change of Heart
Craig Douglas
レッツ・ゴー物語
12. Rodriguez For A Night
David Crosby
13. You've Made Me So Very Happy
Blood Sweat & Tears
Desert Island Discs
Desert Island Discs was created by Roy Plomley in 1942, and the format is simple
Eight tracks, a book and a luxury: what would you take to a desert island? Guests share the soundtrack of their lives
https://www.bbc.co.uk/programmes/b006qnmr
Tom Ilube
Sun 3 Oct 2021
11:00
BBC Radio 4
https://www.bbc.co.uk/programmes/m00106jx
Tom Ilube is an entrepreneur, known for his successful start-up companies, and a philanthropist. He recently took up the post of chairman of the Rugby Football Union.
He was born in 1963 to a Nigerian father and a British mother, and grew up first in London, and then in Uganda, a stay cut short by the rise to power of Idi Amin. He began his teenage years back in the UK, enjoying rugby and ice-skating, before moving with his family to Nigeria, where he also attended university, studying Applied Physics and launching his first business selling flared trousers to fellow students.
He returned to London looking for work in information technology. After many unsuccessful job applications, British Airways gave him a break, and he later worked for the London Stock Exchange and Goldman Sachs. In 1996, he founded his first company and has since been involved with several other start-ups – "thinking up ideas, raising venture capital, building companies, selling them and doing it all again," he says. He is also involved with philanthropic projects in education, including founding a school for high-achieving but disadvantaged girls in Ghana with a focus on maths and science.
In 2017 he topped the Powerlist, the annual list of the 100 most influential people of African and African Caribbean heritage in Britain, and was appointed a CBE in 2018. He is married to Caron and has two grown-up children.
BOOK CHOICE: The Wormwood Trilogy by Tade Thompson
LUXURY ITEM: A solar-powered puzzle generator, designed by Tom.
CASTAWAY'S FAVOURITE: Mr Bojangles by Sammy Davis Jr
Presenter Lauren Laverne
Producer Sarah Taylor
Music Played
01. Doctor Who
BBC Radiophonic Workshop
GREATEST HITS FROM OUTER SPACE (ORIGINAL RECORDING REMASTERED)
ACE RECORDS
02. Sweet Mother
Prince Nico Mbarga And Rocafil Jazz International
THE ESSENTIAL GUIDE TO AFRICA
ESSENTIAL GUIDE
03. The Boys Are Back In Town
Thin Lizzy
JAILBREAK (REMASTERED)
04. Swing Low, Sweet Chariot
Ladysmith Black Mambazo
THE VERY BEST OF LADYSMITH BLACK MAMBAZO
GALLO RECORD COMPANY
05. That's The Way Love Goes
Janet Jackson
JANET
VIRGIN RECORDS LTD.
06. Family Business
Kanye West
THE COLLEGE DROPOUT (PG ADVISORY)
MERCURY RECORDS LTD.
07. Mr Bojangles
Sammy Davis Jr.
LIVE FROM AUSTRALIA
JERDEN
08. A Change Is Gonna Come
Ayanna Witter-Johnson
Jazz records from across the genre, played in special sequences to highlight the wonders of jazz history. All pieces have been specifically requested by Radio 3 listeners
https://www.bbc.co.uk/programmes/b006tnn9
Sun 3 Oct 2021
16:00
BBC Radio 3
https://www.bbc.co.uk/programmes/m001078p
Alyn Shipton presents jazz records of all styles as requested by you, with music this week from Lester Young, Marian Montgomery and Michael Brecker.
Music Played
01. High Society
Kenny Ball
BACK AT THE START
LAKE
02. There Will Never Be Another You
Oscar Peterson & Lester Young
1952
NORMAN GRANZ LEGACY VOL.8
AVID
03. Alfie's Theme
Sonny Rollins
THE IMPULSE STORY
IMPULSE
04. Close Your Eyes
Marion Montgomery
THE LADY FROM NATCHEZ
AUDIOPHILE
05. Nardis
Miles Davis & Cannonball Adderley
A PORTRAIT OF CANNONBALL
RIVERSIDE
06. Rufus
Archie Shepp
1964
FOUR FOR TRANE
IMPULSE
07. Midnight Voyage
Michael Brecker & Joey Calderazzo
1996
TALES FROM THE HUDSON
IMPULSE
08. The Lord is Listening To Ya, Hallelujah
Carla Bley
1981
LIVE!
WATT/ECM
09. 
Mahalia Jackson
1970
At Newport