ウィークエンドサンシャイン
ブロードキャスター、ピーター・バラカンのナビゲートで送るウィークエンド・ミュージックマガジン。独特の嗅覚とこだわりの哲学でセレクトしたグッド・サウンドと、ワールドワイドな音楽情報を伝える。
https://www4.nhk.or.jp/sunshine/
放送日: 2020年 9月19日(土)
放送時間: 午前 7:20~午前9:00(100分)
ピーター・バラカン
https://www4.nhk.or.jp/sunshine/66/
THIS WEEK'S PLAYLIST
01. Games
Joe Jones
Introducing the Psychedelic Soul Jazz Guitar of Joe Jones
<BGP CDBGPD-067>
02. Bold As Love
The Jimi Hendrix Experience
Axis: Bold As Love
<Sony SICP-2638-9>
03. Two Lovers
Mary Wells
Hitsville USA: The Motown Singles Collection 1959-1971
<Motown 3746363122>
04. Romance In The Dark
Bettye LaVette
Blackbirds
<Verve 00602508725845>
05. Blackbird
Bettye LaVette
Blackbirds
<Verve 00602508725845>
06. Don't Let The Old Man In
Willie Nelson
First Rose Of Spring
<Sony SICP-6324>
07. Yesterday When I Was Young(Hier Encore)
Willie Nelson
First Rose Of Spring
<Sony SICP-6324>
08. What It Takes To Be True
Dan Penn
Living On Mercy
<Last Record Co. LMCD-219>
09. Leave It Like You Found It
Dan Penn
Living On Mercy
<Last Record Co. LMCD-219>
10. We Shall Overcome
Bill Frisell
Valentine
<Blue Note UCCQ-1127>
11. No Moe
Bill Frisell
Have A Little Faith
<Nonesuch WPCP-5294>
12. Park Palace Parade
Sonny Rollins
Sonny, Please
<Doxy VICJ-61396>
13. Creeper
Ralph Towner/Gary Peacock
A Closer View
<ECM POCJ-1405>
14. Requiem
Gary Peacock
Voices
<CBS/SONY SICJ-37>
15. Billie's Bounce
Keith Jarrett, Gary Peacock, Jack DeJohnette
Tokyo 96
<ECM 5399552>
世界の快適音楽セレクション
"快適音楽"を求めるギターデュオのゴンチチによる、ノンジャンル・ミュージック番組。
https://www4.nhk.or.jp/kaiteki/
放送日: 2020年9月19日(土)
放送時間: 午前9:00〜午前11:00(120分)
ゴンチチ
渡辺亨
− "一緒に" の音楽 −
楽曲
01. 一緒に歩こう
ゴンチチ
(1分33秒)
<(株)フライングドッグ VTCL-60434>
02. Together Wherever We Go
Jackie Cain & Roy Kral
(2分43秒)
<SONY SRCS7149>
03. Stay With Me(By The Sea)
Al Green & John Legend
(3分23秒)
<東芝EMI TOCP70510>
04. Let's Stay Together
Jimmy McGriff
(2分45秒)
<SOLID/GROOVE MERCHANT ASIN : B07FDVGWG1>
05. I Wanna Be With You
Raspberries
(2分43秒)
<東芝EMI CP28 1020>
06. Quand O Amor Acontece
Nana Caymmi
(2分52秒)
<EMI 9091942>
07. いつも2人で
Henry Mancini & His Orchestra
(2分44秒)
<BMG BVCP8624,8625,8626>
08. Meu Tudo Pra Mim
Celso Fonseca & Ronaldo Bastos
(4分03秒)
<DUBAS MUSICA 60251706338>
09. The Dog Song
Nellie Mckay
(3分04秒)
<SONY SICP 637,638>
10. Alone Togher
Tim Weston & Shelby Flint
(5分03秒)
<ポリスター PSCW 1173>
11. 死ぬまで一緒に
西田佐知子
(3分36秒)
<ポリドール POCH-1842>
12. ロミオとジュリエットのように
Michel Polnareff
(4分15秒)
<POLYDOR POCP 7480>
13. 「夜はかくのごとし」から
第5曲
アンリ・デュティユー:作曲
(演奏)アルカント・クァルテット
(2分04秒)
<HARMONIA MUNDI ASIN : B003JIQEAU>
https://gpl.ml.naxos.jp/album/HMC902067DI
14. IF You Want Me Stay(一緒にいたいなら)
Sly & The Family Stone
(2分41秒)
<SONY/EPIC ESCA5385>
15. Bisso Baba
Richard Bona
(4分47秒)
<SONY SRCS 2540>
16. You're Getting To Be A Habit With Me
Dorores Gray
(2分25秒)
<東芝EMI TOCJ-9737>
17. Don't Let Me Be Lonely Tonight
Sharon Forrester
(4分03秒)
<プロダクション・デシネ VSCD 9451>
18. We'll Be Together Again
Mundell Lowe
(2分08秒)
<OJC ASIN : B0002ABT58>
19. 帰り道は君と一緒
ゴンチチ
(1分54秒)
<EPIC ESCL3738>
20. Color Of Noize
Derrick Hodge
(7分00秒)
<BLUE NOTE B003210502>
21. Lucida
Thomas Bartlett
(6分39秒)
<配信 NO NUMBER>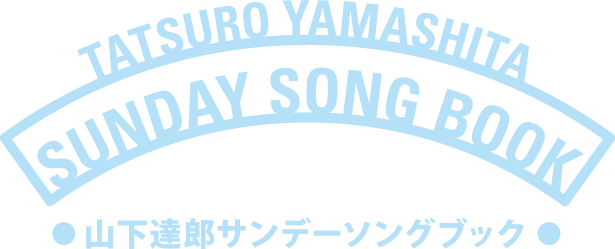 山下達郎の個人コレクションを使って発信される日本最高のオールディーズ・プログラム!!
JFN (TOKYO-FM系 全国38局ネット)毎週日曜日 14:00~14:55
https://www.tatsuro.co.jp/sunday/
棚からひとつかみ+リクエスト
2020年09月20日プレイリスト
01. RIDE ON TIME
山下達郎
1980
02. GIVE ME JUST A LITTLE MORE TIME
THE CHAIRMEN OF THE BOARD
1970
03. DOWNTOWN
PETULA CLARK
1965
04. I'VE GOT DREAMS TO REMEMBER
OTIS REDDING
1968
ドリームズ・トゥー・リメンバー
05. OH LET ME KNOW IT
SPECIAL DELIVERY
1977
君の悲しみを
06. IT WAS YOU
THE NATURALS
1964
07. いつか (LIVE)
山下達郎
14/10/10
名古屋ボトムライン
オペラ ファンタスティカ
金曜の午後、心震わすドラマチックなオペラの世界を。あなたのいる所が、ミラノ・スカラ座やウィ―ン国立歌劇場の特等席・・・日常から解き放たれ、深遠なオペラの世界に遊ぶ贅沢なひと時をお楽しみください。
https://www4.nhk.or.jp/opera-f/
放送日: 2020年9月18日(金)
放送時間: 午後2時00分~ 午後6時00分(240分)
「歌劇「エルミオーネ」第1幕」
ロッシーニ:作曲
エルミオーネ…(ソプラノ)アンジェラ・ミード、アンドローマカ…(アルト)テレーザ・イエルヴォリーノ、ピッロ…(テノール)ジョン・アーヴィン、オレステ…(テノール)アントニーノ・シラグーザ、ピラーデ…(テノール)フィリッポ・アダミ、フェニーチョ…(バス)グィド・ロコンソロ、クレオーネ…(メゾ・ソプラノ)ガイア・ペトローネ、チェフィーザ…(アルト)キアラ・ティロッタ、アッタロ…(テノール)クリスティアーノ・オリヴィエリ、(合唱)サン・カルロ劇場合唱団、(管弦楽)サン・カルロ劇場管弦楽団、(指揮)アレッサンドロ・デ・マルキ
(1時間22分51秒)
~イタリア、ナポリ サン・カルロ劇場~
2019年11月7日 イタリア、ナポリ サン・カルロ劇場で録音
公演の録音:イタリア放送協会
https://www.teatrosancarlo.it/it/spettacoli/ermione.html
「歌劇「湖上の美人」から「おお、夜明けの最初の光よ」」
ロッシーニ:作曲
(メゾ・ソプラノ)ジョイス・ディドナート、(管弦楽)ローマ聖チェチーリア国立アカデミー管弦楽団、(指揮)エドアルド・ミュラー
(4分42秒)
<ERATO PARLOPONE 5099969457852>
「歌劇「湖上の美人」から「こんなときにあまりにも多くの思いが」」
ロッシーニ:作曲
(メゾ・ソプラノ)ジョイス・ディドナート、(合唱)ローマ聖チェチーリア国立アカデミー合唱団、(管弦楽)ローマ聖チェチーリア国立アカデミー管弦楽団、(指揮)エドアルド・ミュラー
(4分16秒)
<ERATO PARLOPHONE 5099969457852>
「歌劇「湖上の美人」から「父と愛する人とのはざまで」」
ロッシーニ:作曲
(メゾ・ソプラノ)ジョイス・ディドナート、(合唱)ローマ聖チェチーリア国立アカデミー合唱団、(管弦楽)ローマ聖チェチーリア国立アカデミー管弦楽団、(指揮)エドアルド・ミュラー
(4分06秒)
<ERATO PARLOPHONE 5099969457852>
「歌劇「セミラーミデ」から「美しい目を晴れやかに輝かせて」」
ロッシーニ:作曲
(合唱)ローマ聖チェチーリア国立アカデミー合唱団、(管弦楽)ローマ聖チェチーリア国立アカデミー管弦楽団、(指揮)エドアルド・ミュラー
(3分15秒)
<ERATO PARLOPHONE 5099969457852>
「歌劇「セミラーミデ」から「麗しい光が」」
ロッシーニ:作曲
(メゾ・ソプラノ)ジョイス・ディドナート、(合唱)ローマ聖チェチーリア国立アカデミー合唱団、(管弦楽)ローマ聖チェチーリア国立アカデミー管弦楽団、(指揮)エドアルド・ミュラー
(6分09秒)
<ERATO PARLOPHONE 5099969457852>
「歌劇「アルミーダ」から「愛の神の甘い支配に」」
ロッシーニ:作曲
(メゾ・ソプラノ)ジョイス・ディドナート、(合唱)ローマ聖チェチーリア国立アカデミー合唱団、(管弦楽)ローマ聖チェチーリア国立アカデミー管弦楽団、(指揮)エドアルド・ミュラー
(7分37秒)
<ERATO PARLOPHONE 5099969457852>
「歌劇「アルミーダ」から「もしもあなたがわたしのひどい苦しみに」」
ロッシーニ:作曲
(メゾ・ソプラノ)ジョイス・ディドナート、そのほか、(管弦楽)ローマ聖チェチーリア国立アカデミー管弦楽団、(指揮)エドアルド・ミュラー
(5分39秒)
<ERATO PARLOPHONE 5099969457852>
「歌劇「アルミーダ」から「ここはどこ」」
ロッシーニ:作曲
(メゾ・ソプラノ)ジョイス・ディドナート、そのほか、(管弦楽)ローマ聖チェチーリア国立アカデミー管弦楽団、(指揮)エドアルド・ミュラー
(4分33秒)
<ERATO PARLOPHONE 5099969457852>
「歌劇「アルミーダ」から「そう、この魂は恐ろしい復しゅうの喜びに燃えている」」
ロッシーニ:作曲
(メゾ・ソプラノ)ジョイス・ディドナート、(合唱)ローマ聖チェチーリア国立アカデミー合唱団、(管弦楽)ローマ聖チェチーリア国立アカデミー管弦楽団、(指揮)エドアルド・ミュラー
(2分19秒)
<ERATO PARLOPHONE 5099969457852>
「エレジー、パガニーニにひとこと」
ロッシーニ:作曲
(バイオリン)フランチェスコ・マナーラ、(ピアノ)マルコ・ソッリーニ
(8分23秒)
<CONCERTO CD2076>
「プレリュード、テーマと変奏」
ロッシーニ:作曲
(ホルン)ダニーロ・スターニ、(ピアノ)マルコ・ソッリーニ
(10分28秒)
<CONCERTO CD2076>
「歌劇「どろぼうかささぎ」序曲」
ロッシーニ:作曲
マウロ・ジュリアーニ:編曲
(ギター)ジェフリー・マクファーデン、(ギター)マイケル・コーク
(7分41秒)
<NAXOS 8.572445>
音楽の泉
クラシック音楽の入門番組として1949年に放送を開始、今日まで数多くの名曲を紹介してきました。ゆったりと流れる時間のおともに、「音楽の泉」でクラシック音楽をお楽しみください。
https://www4.nhk.or.jp/P685/
R.シュトラウスの4つの最後の歌
放送日: 2020年9月20日(日)
放送時間: 午前8時05分~午前8時55分(50分)
解説: 奥田佳道
「4つの最後の歌」
リヒャルト・シュトラウス:作曲
(ソプラノ)エリーザベト・シュヴァルツコップ、(管弦楽)ベルリン放送交響楽団、(指揮)ジョージ・セル
(22分59秒)
<WARNER WPCS-23101>
「歌劇「ばらの騎士」から「ワルツ」」
リヒャルト・シュトラウス:作曲
ヴァーシャ・プシホダ:編曲
(バイオリン)篠崎史紀、(ピアノ)山田武彦
(8分24秒)
<AKANE AKANE-1019>
「ウィーン風マズルカ、おしゃべり」
アルフレッド・グリュンフェルト:作曲
(ピアノ)ドリス・アダム
(5分50秒)
<camerata CMCD-28218>
「あすの朝 作品27-4」
リヒャルト・シュトラウス:作曲
(ソプラノ)エリーザベト・シュヴァルツコップ、(バイオリン)エディット・パイネマン、(管弦楽)ロンドン交響楽団、(指揮)ジョージ・セル
(3分46秒)
<WARNER WPCS-23101>
Another Country with Ricky Ross
Ricky Ross enters the landscape of Americana and alternative country. Expect to hear both classic and future classics, with Ricky taking a close look at the stories behind the songs
https://www.bbc.co.uk/programmes/b00hh26l
Tue 15 Sep 2020
20:00
BBC Radio Scotland
https://www.bbc.co.uk/programmes/m000mhn7
Featuring Margo Price, Kelsea Ballerini, The Beatles, Daniel Tashian & Burt Bacharach, Kacey Musgraves, Tenille Townes, Roy Acuff, Marty Robbins and many more great songs.
Music Played
01. World's Not Gonna End
Josiah Johnson
SINGLE
ANTI/EPITAPH
02. Hide The Wine
Carly Pearce
EVERY LITTLE THING
BIG MACHINE RECORDS
03. love me like a girl (ballerini album version)
Kelsea Ballerini
BALLERINI
04. Paying My Respects To The Train
Chuck Prophet
05. Anna (Go To Him)
The Beatles
PLEASE PLEASE ME
PARLOPHONE
06. The Hurting Times
Barnaby Bright
07. Dandelion
Carolina Story
08. Radio Cloud
Ruston Kelly
09. I'll Forgive You, But I Can't Forget
Roy Acuff
10. Keep 'Em On They Toes
Brent Cobb
11. I'd Die For You (Synthphonic)
Margo Price
12. Letter to You
Bruce Springsteen
13. White Horse
Tenille Townes
WHITE HORSE
SONY MUSIC ENTERTAINMENT
14. Golden Hour
Kacey Musgraves
15. Blue Umbrella
Burt Bacharach & Daniel Tashian
16. Sea of Heartbreak
Don Gibson
COUNTRY LEGENDS
MADACY
17. The Story of My Life
Marty Robbins
THE LOOK OF LOVE - THE BURT BACHARACH COLLECTION
UNIVERSAL MUSIC TV
18. Knock You Down
Ferris & Sylvester
19. Take You Home
Aaron Espe
20. Breathe
The Buckleys
21. As I Wander
Bill Callahan
22. That Emotion
Hannah Georgas
23. Hold You Tonight
Tim McGraw
Hold You Tonight
The Folk Show with Mark Radcliffe
Mark Radcliffe explores the wide range of traditional and contemporary folk and acoustic music from around the UK and the world, with regular interviews and live sessions from folk's finest performers
https://www.bbc.co.uk/programmes/b01phglj
Gillian Welch and David Rawlings
Wed 16 Sep 2020
21:00
BBC Radio 2
https://www.bbc.co.uk/programmes/m000mkcp
This week, a defining voice of modern American roots music, Gillian Welch, and her guitarist partner David Rawlings, talk to Mark about Gillian's new album.
A series of events including contractual deadlines and tornadoes blowing into Nashville (threatening an archive of unfinished songs) led to the hasty creation of 'Boots No. 2: The Lost Songs, Vol. 1', the first in a run of releases that will capture Gillian and David recording in an easy, relaxed state which has already garnered glowing reviews. Even Gillian and David's least polished material offers moving and memorable vignettes, melodies, playing and singing.
Plus the usual blend of classic tracks, exciting new releases and news from the folk world.
Music Played
01. Bonny Ship the Diamond/ Egyptian Reggae Medley
Walking With Ghosts (feat. A. L. Lloyd)
02. Tide & Time
Kitty Macfarlane
03. The Musical Priest/ The Blackthorn Stick
The Dubliners
04. Father & Son
Yusuf/Cat Stevens
05. First Place Ribbon
Gillian Welch
06. Valley of Tears
Gillian Welch
07. Hello In There
Gillian Welch
08. Beyond Us
Martyn Joseph
09. Polska Till Rut
Kraja
10. Wondrous Love
Shirley Collins
11. Air Chuairt
Shooglenifty
The Country Show with Bob Harris
Country music news, reviews and interviews, with Bob Harris
https://www.bbc.co.uk/programmes/b006x527
The Mavericks' Raul Malo
Thu 17 Sep 2020
21:00
BBC Radio 2
https://www.bbc.co.uk/programmes/m000mjyl
Raul Malo, lead singer of The Mavericks, joins Bob in session from Nashville, with songs from the band's new album "En Espanol", and one that fans of a certain Englebert may well recognise!
Plus there's exclusive music from Luke Combs and the Cadillac Three, new songs from Florida Georgia Line, Tim McGraw, Lori McKenna and Carolina Story alongside classics from Hank Williams, Sunny Sweeney and the Maddox Brothers with Rose.
The Mavericks, the eclectic rock and country group known for crisscrossing musical boundaries with abandon, have gone through three distinct phases since they founded in Miami in 1989.
An initial period of heady success marked by big hits and critical acclaim in the '90s. A long hiatus starting 2003 when the musicians each went their own way.
And finally, a triumphant reunion in 2012 which held long enough for them to recently celebrate the band's 30th anniversary.
Best known for "Dance The Night Away" - still the UK's most played country song - The Mavericks have just released their first Spanish language album, and are due to tour the UK again in 2021.
Music Played
01. Move It On Over
Hank Williams
40 GREATEST HITS
POLYDOR
02. Long Live
Florida Georgia Line
DOWNLOAD SINGLE
BIG MACHINE
03. This Town Is A Woman
Lori McKenna
THE BALLADEER
CN/THIRTY TIGERS
04. Hallelujahville
Tim McGraw
HERE ON EARTH
BIG MACHINE
05. From A Table Away
Sunny Sweeney
CONCRETE
REPUBLIC
06. Mujer
Raul Malo
(Country Show Session)
07. Cuando Me Enamoro
Raul Malo
(Country Show Session)
08. Simple Math
Kathleen Edwards
TOTAL FREEDOM
DUALTONE RECORDS
09. Most Of All
Brandi Carlile
BY THE WAY, I FORGIVE YOU
LOW COUNTRY SOUND/ELEKTRA
10. Honky Tonkin'
Hank Williams
COUNTRY GALS
BIG THREE RECORDS
11. American Saturday Night
Brad Paisley
Live from CMA Music Fest
12. Without You
Luke Combs
WHAT YOU SEE AIN'T ALWAYS WHAT YOU GET DELUXE EDITION
SONY MUSIC NASHVILLE
13. Light Of The Moon
Carolina Story
DANDELION
BLACK RIVER AMERICANA
Desert Island Discs
Desert Island Discs was created by Roy Plomley in 1942, and the format is simple
Eight tracks, a book and a luxury: what would you take to a desert island? Guests share the soundtrack of their lives
https://www.bbc.co.uk/programmes/b006qnmr
Bernardine Evaristo
Sun 20 Sep 2020
11:00
BBC Radio 4
https://www.bbc.co.uk/programmes/m000mrb1
Bernardine Evaristo won the Booker Prize in 2019 for her novel, Girl, Woman, Other. She is Professor of Creative Writing at Brunel University London.
Bernardine was born in May 1959, the fourth of eight children, to an English mother and a Nigerian father. She grew up in Woolwich in south London, and was educated at Eltham Hill Girls' Grammar School. She spent her teenage years at the Greenwich Young People's Theatre and, after deciding that she wanted to be a professional actor at the age of 14, did a Community Theatre Arts course at the Rose Bruford College of Speech and Drama.
After graduation she founded the Theatre of Black Women with two fellow students in the early 1980s and they began to write roles for themselves. By the late 1980s, she had decided that it was the writing she enjoyed most.
Her first poetry collection was published in 1994, followed by a semi-autobiographical verse novel called Lara three years later. More books followed, experimenting with form and narrative perspective, often merging the past with the present, prose with poetry, the factual with the speculative, and reality with alternate realities. Girl, Woman, Other is her eighth book.
A longstanding activist and advocate, Bernardine has initiated several successful schemes to ensure increased representation of artists and writers of colour in the creative industries.
She is married to David, who she met in 2006, and lives in London.
Presenter: Lauren Laverne
Producer: Cathy Drysdale
Music Played
01. Malaika
Angélique Kidjo
LOGOZO
UNIVERSAL-ISLAND RECORDS LTD.
02. Zombie
Fela Kuti
THE BEST OF THE BLACK PRESIDENT
KNITTING FACTORY RECORDS
03. Breaths
Sweet Honey in the Rock
BREATHS: THE BEST OF SWEET HONEY IN THE ROCK
COOKING VINYL
04. I Wish I Knew (How It Would Feel To Be Free)
Nina Simone
THE VERY BEST OF JAZZ AFTER DARK 2
SONY MUSIC ENTERTAINMENT UK LTD.
05. Woyaya
Osibisa
THE VERY BEST OF OSIBISA
TRILOGIE
06. Köln, January 24, 1975 Part I
Keith Jarrett
THE KÖLN CONCERT
ECM
07. Things Have Changed
Bob Dylan
THE VERY BEST OF BOB DYLAN
SONY MUSIC
08. Fight The Power
Public Enemy
FEAR OF A BLACK PLANET
DEF JAM
Private Passions
Guests from all walks of life discuss their musical loves and hates.
https://www.bbc.co.uk/programmes/b006tnv3
Heather Phillipson
Sun 20 Sep 2020
12:00
BBC Radio 3
https://www.bbc.co.uk/programmes/m000mrg0
Michael Berkeley's guest is the artist Heather Phillipson whose giant swirl of cherry-topped, fly-blown whipped cream has recently been installed on the fourth plinth in Trafalgar Square.
Heather was a serious classical musician in her teens, and often uses music she's composed and performed in her work.
She talks to Michael about music she's loved since her childhood, including a Mozart symphony and Prokofiev's Peter and the Wolf; a radical opera by Robert Ashley from the 1980s that has had a profound influence on her work; piano music by Grieg which reminds her of her grandmother; and the soaring emotional impact of Beethoven's Piano Concerto No 5.
Produced by Jane Greenwood
A Loftus Media production for BBC Radio 3
Music Played
00:00
Sergei Prokofiev
Peter and the Wolf
Narrator: Boris Karloff
Orchestra: Vienna Philharmonic
Conductor: Mario Rossi
00:00
Wolfgang Amadeus Mozart
Symphony no.25 in G minor (1st mvt: Allegro)
Orchestra: Academy of St Martin in the Fields
Conductor: Neville Marriner
00:00
Bad Company UK
The Nine
00:00
Robert Ashley
Perfect Lives
00:00
Heather Phillipson
Splashy Phasings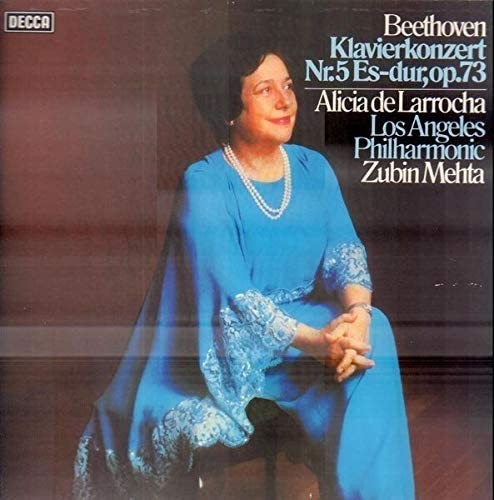 00:00
Ludwig van Beethoven
Piano Concerto No.5 in E flat major (2nd mvt: Adagio)
Performer: Alicia de Larrocha
Orchestra: Los Angeles Philharmonic
Conductor: Zubin Mehta
00:00
Public Enemy
Fight The Power
00:00
Edvard Grieg
Fairy Dance (Lyric Pieces)
Performer: Antonio Pompa-Baldi
Jazz records from across the genre, played in special sequences to highlight the wonders of jazz history. All pieces have been specifically requested by Radio 3 listeners
https://www.bbc.co.uk/programmes/b006tnn9
Sun 20 Sep 2020
16:00
BBC Radio 3
https://www.bbc.co.uk/programmes/m000mrg4
Jazz records from across the genre, as requested by Radio 3 listeners
Music Played
01. The Champ (Part 1)
Dizzy Gillespie Sextet
MILT JACKSON: THE EARLY YEARS
ACROBAT
02. Super Session
Don Byas
THE COMPLETE HISTORY OF JAZZ
PROPER
03. Stardust
Artie Shaw
THE COMPLETE HISTORY OF JAZZ
PROPER
04. Lucky Duck
Wally Fawkes
FLOOK DIGS JAZZ
DECCA
05. River's Taking Care Of Me
Cuff Billett
ARCHIE SEMPLE/CUFF BILLETT+BILL GREENOW
JAZZOLOGY
06. Indian Summer
Bruce Turner
DEEP IN MY HEART
NAGEL HEYER
07. Fuschia Swing Song
Sam Rivers
FUSCHIA SWING SONG
BLUE NOTE
08. Hat And Beard
Eric Dolphy
OUT TO LUNCH
BLUE NOTE
09. Song For The Bees
Jasper Hoiby
FELLOW CREATURES
EDITION
10. Bye Bye Blackbird
Nina Simone
AT THE VILLAGE GATE
COLPIX
https://www.allmusic.com/album/at-the-village-gate-mw0000621134
11. I See Your Face Before Me
Hank Mobley
DIPPIN
BLUE NOTE