音楽の泉
クラシック音楽の入門番組として1949年に放送を開始、今日まで数多くの名曲を紹介してきました。ゆったりと流れる時間のおともに、「音楽の泉」でクラシック音楽をお楽しみください。
https://www4.nhk.or.jp/P685/
シューベルトの五重奏曲「ます」
放送日: 2022年11月20日(日)
放送時間: 午前8時05分~午前8時55分(50分)
解説: 奥田佳道
楽曲
五重奏曲 イ長調 D.667 「ます」
シューベルト:作曲
(ピアノ)ダニール・トリフォノフ
(バイオリン)アンネ・ゾフィー・ムター
(ビオラ)ファユン・イ
(チェロ)マキシミリアン・ホルヌング
(コントラバス)ロマン・パトコロ
(38分23秒)
<ユニバーサル UCCG1781>
https://tower.jp/item/4598826/
クーペルヴィーザー・ワルツ
シューベルト:作曲
リヒャルト・シュトラウス:編曲
(ピアノ)クリストファー・ヒンターフーバー
(1分37秒)
<カメラータ CMCD28325>
https://tower.jp/item/3981833/
ウィークエンドサンシャイン
ブロードキャスター、ピーター・バラカンのナビゲートで送るウィークエンド・ミュージックマガジン。独特の嗅覚とこだわりの哲学でセレクトしたグッド・サウンドと、ワールドワイドな音楽情報を伝える。
https://www4.nhk.or.jp/sunshine/
放送日: 2022年11月19日(土)
放送時間: 午前 7:20~午前 9:00(100分)
ピーター・バラカン
https://www4.nhk.or.jp/sunshine/66/
THIS WEEK'S PLAYLIST
01. I Wish
西村ケント
My Favorite Songs
<Slive Of Life SLCD1533>
02. Satisfaction
Otis Redding
Otis Blue
<Rhino 8122795185>
03. Only The Strong Survive
Bruce Springsteen
Only The Strong Survive
<Sony SICP6497>
04. Turn Back The Hands Of Time
Bruce Springsteen
Only The Strong Survive
<Sony SICP6497>
05. What Becomes Of The Brokenhearted
Bruce Springsteen
Only The Strong Survive
<Sony SICP6497>
06. Fourteen Rivers, Fourteen Floods
Beck
The American Epic Sessions
<Columbia 888751355026>
07. Might As Well Be Me
Larkin Poe
Blood Harmony
<Sony SICX30152>
08. Bell Bottom Blues
Larkin Poe
Blood Harmony
<Sony SICX30152>
09. Freight Train
Elizabeth Cotten
Freight Train and Other North Carolina Folk Songs and Tunes
<Smithsonian Folkways SF-CD40009>
10. Crosscut Saw
Evan Nicole Bell
11. We Go Back
Buddy Guy with Mavis Staples
The Blues Don't Lie
<Sony SICP6492>
12. Friendship
Norah Jones & Mavis Staples
Friendship(From "Norah Jones is Playing Along" Podcast)
<Capitol>
13. Noites Cariocas(Minhas Noites Sem Sono)
Gal Costa
Gal Tropical
<Universal UICY-79584>
14. Moon Shinin' Bright
Ronnie Barron
The Smile Of Life
<Nipponophone COCB54349>
15. Make You Love Me
Ronnie Barron
The Smile Of Life
<Nipponophone COCB54349>
16. Eau
Daniel Lanois
Player, Piano
<Modern 95306>
17. Sweet Imagination
Daniel Lanois
Player, Piano
<Modern 95306>
18. No Frontier
Afro Begue
Lou Bess Dioudouna
<Playwright PWT108>
世界の快適音楽セレクション
"快適音楽"を求めるギターデュオのゴンチチによる、ノンジャンル・ミュージック番組。
https://www4.nhk.or.jp/kaiteki/
放送日: 2022年11月19日(土)
放送時間: 午前 9:00〜午前10:55(115分)
− ズの音楽 −
楽曲
「Dirac in Zoo」
ゴンチチ
(3分47秒)
<EPIC/SONY ESCB1647>
「Zoom」
The Cadillacs
(2分26秒)
<HOODOO HOODOO 263382>
「Tape」
Parcels
(3分44秒)
<BECAUSE MUSIC BEC5543650>
「The Rose」
Georgia Kelly
(6分22秒)
<GLOBAL PACIFIC R2 79311>
楽劇「サロメ」から
サロメの踊り
リヒャルト・シュトラウス:作曲
(管弦楽)ベルリン・フィルハーモニー管弦楽団
(指揮)ズービン・メータ
(6分43秒)
<SONY SRCR8665/6>
https://tower.jp/item/4336996/
「Oh Lord!」
Tapper Zukie
(3分46秒)
<VIRGIN 724381068120>
「雨降る町を」
江利チエミ
(2分50秒)
<キングレコード KICX-3123>
「Knocking Round The Zoo」
James Taylor
(3分25秒)
<東芝EMI TOCP-6891>
「あなたの身体の地図」
Gema Corredera
(3分55秒)
<AHORA CRACD-1115>
「心の地図」
Ana Moura
(2分16秒)
<RICE HMR-5058>
「わるいくせ」
安井かずみ
(3分22秒)
<POLYDOR POCH-1338>
「Kou Pa Adan」
Zouk Machine
(5分00秒)
<BMG BVCP-169>
「Rosie」
Dave Evans
(3分15秒)
<THE WEEKEND BEATNIK WEBE9039>
「ズビズビズー」
森山加代子
(2分29秒)
<UNIVERSAL UICY-77707>
「The Oud & The Fuzz」
John Berberian And The Rock East Ensemble
(6分25秒)
<VERVE REC. B0005987-02>
「Crazy Race」
The RH Factor
(2分23秒)
<BISCOITO FINO BF-840>
「Ronda」
Jards Macale
(4分17秒)
<BISCOITO FINO BF-840>
「コロガルウズラノタマゴ」
ゴンチチ
(1分10秒)
<EPIC ESCL-3738>
「Wiping Tears」
Fontella Bass
(2分22秒)
<P-VINE PCD-20246>
「Bye Bye Blues」
Labcry
(6分06秒)
<円盤 12EB-124>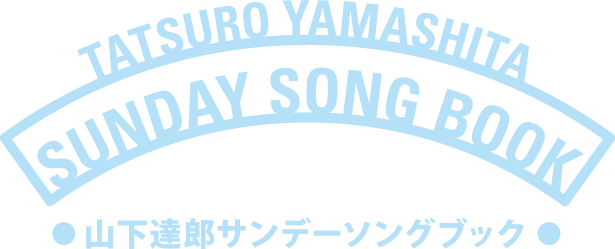 山下達郎の個人コレクションを使って発信される日本最高のオールディーズ・プログラム!
JFN (TOKYO-FM系 全国38局ネット)毎週日曜日 14:00~14:55
https://www.tatsuro.co.jp/sunday/
リクエスト+棚からひとつかみ
2022年11月20日プレイリスト
Private Passions
Guests from all walks of life discuss their musical loves and hates.
https://www.bbc.co.uk/programmes/b006tnv3
Simon Warrack
Sun 20 Nov 2022
12:00
BBC Radio 3
https://www.bbc.co.uk/programmes/m001f5p0
Simon Warrack travels the world restoring the most sacred and beautiful buildings. As a stonemason he's worked on the Rose Window of Canterbury Cathedral, the Trevi fountain in Rome, and the Temple of Angkor Watt in Cambodia. Coming from a professionally musical family - his father is the music writer John Warrack, his grandfather was the composer and conductor Guy Warrack – it's no surprise that classical music is very important to him. But after taking a degree in Renaissance History at Warwick, Simon discovered his own personal vocation, and he's now pre-eminent as a stone carver and advisor on the restoration of temples and religious statues. He lives in Rome but is currently in Britain with a delegation from Cambodia who are examining the treasures of British museums to see how many of them were looted illegally and should go back.
In conversation with Michael Berkeley, Simon Warrack talks about the joy and difficulty of cutting stone, and about how finding a pair of stone feet in the Cambodian jungle led him on a detective trail to discover how many religious artworks had been looted during the 1970s.
Music choices include Mozart, Verdi, Elgar, Britten, Tippett and Vivaldi.
Produced by Elizabeth Burke
A Loftus Media production for BBC Radio 3
Music Played
00:00
Antonio Vivaldi
Laudamus te (Gloria, RV.589)
Singer: Sophie Karthäuser
Singer: Lucile Richardot
Orchestra: Les Arts Florissants
Conductor: Paul Agnew
00:00
Benjamin Britten
Fugue (The Young Person's Guide to the Orchestra)
Orchestra: London Symphony Orchestra
Conductor: Benjamin Britten
00:00
Michael Tippett
Go Down Moses (A Child of our Time)
Singer: John Shirley‐Quirk
Orchestra: BBC Symphony Orchestra
Conductor: Colin Davis
00:00
Wolfgang Amadeus Mozart
Andante in C major, K.315
Performer: Philippe Bernold
Orchestra: Paris Chamber Orchestra
00:00
Edward Elgar
Cello Concerto in E minor (1st mvt)
Performer: Lynn Harrell
Orchestra: The Cleveland Orchestra
Conductor: Lorin Maazel
00:00
Giuseppe Verdi
Bella figlia dell'amore (Rigoletto)
Orchestra: Orchestra of La Scala, Milan
Conductor: Rafael Kubelík
00:00
Ros Serey Sothea
Chnam oun Dop-Pram Muy
00:00
Martyn Beckett
On the Sunny Side of the Street
Another Country with Ricky Ross
Ricky Ross enters the landscape of Americana and alternative country. Expect to hear both classic and future classics, with Ricky taking a close look at the stories behind the songs
https://www.bbc.co.uk/programmes/b00hh26l
The Grass is Blue
Tue 15 Nov 2022
20:00
BBC Radio Scotland
https://www.bbc.co.uk/programmes/m001f4fy
A live link-up with Bill DeMain in Nashville for the latest news from Music City. Brand-new bluegrass music from some of the artists making a big impact on the scene. Plus music from some of the winners at last week's CMA Awards.
Music Played
01. Live Off
Lainey Wilson
BELL BOTTOM COUNTRY
BROKEN BOW RECORDS
02. When God-Fearin' Women Get The Blues
Martina McBride
THE ESSENTIAL MARTINA MCBRIDE
RLG/LEGACY
03. Clear Day (single version)
Rab Noakes
RED PUMP SPECIAL (40TH ANNIVERSARY EDITION)
NEON RECORDS
04. Now You Know
Anaïs Mitchell
XOA
WILDERLAND RECORDS
05. Kentucky Blue
Brit Taylor
CUT A SHINE RECORDS
06. Walking Into Gloryland
Jon Weisberger & Justin Hiltner
JUSTIN HILTNER & JON WEISBERGER
07. She'll Change
Molly Tuttle & Golden Highway
CROOKED TREE
NONESUCH
08. John Deere Tractor
Billy Strings
JOHN DEERE TRACTOR
ROUNDER
09. Destination
Nickel Creek
A DOTTED LINE
NONESUCH RECORDS
https://www.celticconnections.com/event/1/nickel-creek-and-lau-noah
10. Break of Day
Carolyn Kendrick
LITTLE POTATO MUSIC
11. Crazy Wayne
Caleb Caudle feat. Jerry Douglas & Sam Bush
CRAZY WAYNE
CALEB CAUDLE
12. Cosmic Memory
Elanor Moss
13. You'll Never Leave Harlan Alive
Patty Loveless
MOUNTAIN SOUL
EPIC
14. Outrunnin' Your Memory
Luke Combs & Miranda Lambert
GROWIN' UP
RIVER HOUSE ARTISTS/COLUMBIA NASHVILLE
15. Only The Lonely
Roy Orbison
THE BEST OF ROY ORBISON
COLUMBIA
16. Love Him Right
Andrea von Kampen
A CHANCE ENCOUNTER
FANTASY
17. We Are Made Of Stars
Martyn Joseph
PIPE RECORDS
18. Georgia On My Mind
Ray Charles
RAY CHARLES - THE COLLECTION
CASTLE COMMUNICATIONS
19. Georgia off My Mind
Larkin Poe
GEORGIA OFF MY MIND
TRICKI-WOO RECORDS
20. Circles Around This Town
Maren Morris
HUMBLE QUEST
COLUMBIA NASHVILLE
21. Thirty-Six Miles
Hal Cannon
OKEHDOKEE RECORDS
Travelling Folk
BBC Radio Scotland's flagship folk programme and brings you the very best of today's music and song.
https://www.bbc.co.uk/programmes/b00tlyrt
Storytelling with Allan Henderson
Thu 17 Nov 2022
20:00
BBC Radio Scotland
https://www.bbc.co.uk/programmes/m001f4rx
Gather round the fireplace for an evening of stories with Allan Henderson. He explores the relationship between storytelling and music, and the importance of storytelling to our culture. Singer, folklorist and founding member of Malinky, Steve Byrne, joins Allan in conversation, plus we hear stories from Aonghas Grant Snr.
Music Played
01. MacPherson's Rant
Trail West
RESCATTERMASTERED
02. Thaney
Malinky
3 RAVENS
03. Sir Patrick Spens
Jim Malcolm
LIVE IN GLENFARG
04. The Cruel Mother
Lizzie Higgins
UP AND AWA' WI' THE LAVEROCK
05. Culan
Jenny Sturgeon
FROM THE SKEIN
06. Johnny Moat
Davy Steele
SUMMERLEE
07. The Sands o St Cyrus
Steve Byrne
SENSE OF PLACE
08. Erin
Wolfstone
UNLEASHED
09. The Golden Vanity
Sam Kelly & The Lost Boys
THE LOST BOYS
10. The Dundee Ghost
Matt McGinn
HONESTY IS OUT OF FASHION
11. Dalshangie
Allan Henderson, Ewen Henderson, Duncan Chisholm, Sileas Sinclair & Ewan Robertson
12. Lilias
Heal & Harrow
HEAL & HARROW
13. Lady Isabella/ An da-shealladh (Second Sight)
Lauren MacColl
THE SEER
14. Bye Bye Blackbird
Rab Noakes
I'M WALKIN' HERE
15. The Battle of Sheriffmuir
Billy Ross & John Martin
BRAES OF LOCHIEL
16. Mairead Òg
Mairi MacInnes
17. Maili Bheag Òg
Dàimh
18. Leaving Glenurquhart/ John MacFadyen of Melfort
Donald MacPherson
DONALD MACPHERSON – VOL.2