オペラ ファンタスティカ
金曜の午後、心震わすドラマチックなオペラの世界を。あなたのいる所が、ミラノ・スカラ座やウィ―ン国立歌劇場の特等席・・・日常から解き放たれ、深遠なオペラの世界に遊ぶ贅沢なひと時をお楽しみください。
https://www4.nhk.or.jp/opera-f/
名盤コレクション ドリーブの歌劇「ラクメ」
放送日: 2021年2月26日(金)
放送時間: 午後2時00分~ 午後6時00分(240分)
遠山菜穂美
歌劇「ラクメ」
ドリーブ:作曲
第1幕(52分11秒) 00:10:05
第2幕(57分20秒)) 00:09:06
第3幕(34分16秒)) 00:09:06
ラクメ…(ソプラノ)ナタリー・デセイ
ジェラルド…(テノール)ゴレゴリー・クンデ
マリカ…(メゾ・ソプラノ)デルフィーヌ・エイデン
エレン…(ソプラノ)パトリシア・プティボン
ローズ…(ソプラノ)クセニア・コンセク
ベントソン先生…(ソプラノ)ベルナデット・アントワーヌ
ハジ…(テノール)シャルル・ビュルル
(合唱)トゥールーズ・キャピトル劇場合唱団
(指揮)ミシェル・プラッソン
1997年 フランス トゥールーズ で録音
<東芝EMI TOCE-9930/31>
https://gpl.ml.naxos.jp/album/5099909484856
イスファハンのばら
フォーレ:作曲
(ソプラノ)エリー・アメリング
(ピアノ)ドルトン・ボールドウィン
(3分05秒)
<東芝EMI CO30-3598~601>
「ペルシャの時」から
ケックラン:作曲
(ピアノ)キャスリン・ストット
(13分31秒)
<CHANDOS CHAN 9974>
オリエント
アーン:作曲
(ピアノ)ロール・ファブル・カーン
(16分53秒)
<キングインターナショナル KKCC4421>
バレエ音楽「コッペリア」抜粋
ドリーブ:作曲
(管弦楽)スイス・ロマンド管弦楽団
(指揮)エルネスト・アンセルメ
(30分23秒)
<ユニバーサル UCCD-7038>
ウィークエンドサンシャイン
ブロードキャスター、ピーター・バラカンのナビゲートで送るウィークエンド・ミュージックマガジン。独特の嗅覚とこだわりの哲学でセレクトしたグッド・サウンドと、ワールドワイドな音楽情報を伝える。
https://www4.nhk.or.jp/sunshine/
放送日: 2021年 2月27日(土)
放送時間: 午前 7:20~午前9:00(100分)
ピーター・バラカン
https://www4.nhk.or.jp/sunshine/66/
THIS WEEK'S PLAYLIST
01. The W.S. Walcott Medicine Show
The Band
Stage Fright(Deluxe Remix 2020)
<Capitol UICY15946-7>
02. The Rumor
The Band
Stage Fright(Deluxe Remix 2020)
<Capitol UICY15946-7>
03. Sleeping (Alternate Mix)
The Band
Stage Fright(Deluxe Remix 2020)
<Capitol UICY15946-7>
04. The Shape I'm In
The Band
Live At The Royal Albert Hall, June 1971
<Capitol UICY15946-7>
05. Look Out Cleveland
The Band
Live At The Royal Albert Hall, June 1971
<Capitol UICY15946-7>
06. We Can Talk
The Band
Live At The Royal Albert Hall, June 1971
<Capitol UICY15946-7>
07. Loving You Is Sweeter Than Ever
The Band
Live At The Royal Albert Hall, June 1971
<Capitol UICY15946-7>
08. The Genetic Method
The Band
Live At The Royal Albert Hall, June 1971
<Capitol UICY15946-7>
09. Chest Fever
The Band
Live At The Royal Albert Hall, June 1971
<Capitol UICY15946-7>
10. Where Did Our Love Go
The Supremes
The Ultimate Collection
<Motown POCT-1601>
11. How Long Has That Evening Train Been Gone
Diana Ross & The Supremes
commmons: schola vol.5: Drums & Bass
<commmons RZCM-45965>
12. Our Day Will Come
The Supremes
There's A Place For Us
<Hip-O Select B0002663-02>
13. Bad Weather
The Supremes
The `70s Anthology
<Motown UICY-1132-3>
14. 嘉徳なべ加那節
武下和平
奄美しまうたの神髄
<Victor VICG-60398>
15. Mercy, Mercy, Mercy
Black Wax
Naak-Nee
<Myahk ABY 010>
16. Masters Of War
Charles Lloyd & The Marvels
I Long To See You
<Blue Note 602547652577>
世界の快適音楽セレクション
"快適音楽"を求めるギターデュオのゴンチチによる、ノンジャンル・ミュージック番組。
https://www4.nhk.or.jp/kaiteki/
放送日: 2021年 2月27日(土)
放送時間: 午前9:00〜午前10:55(115分)
− 帰ってきた2分未満の音楽 −
楽曲
「アルクワルツ」
ゴンチチ
(1分26秒)
<ポニーキャニオン PCCA-04105>
「来年の話をしよう」
高田渡
(1分22秒)
<GREENWOOD GRCL-6068>
「Bolinha De Papel」
Joan Gilberto
(1分20秒)
<STATE OF ART B08DSX8YPH>
「Chopin」
Luiz Bonfa
(1分45秒)
<BLUE MOON LATIN BMCD 3059>
「金色の瞳のミロンガ」
Alfred Zitarrosa
(1分58秒)
<TAKE-OFF TKF-2804>
「El Gato」
Carlos Moscardini
(1分51秒)
<WINTER&WINTER 910 157-2>
「Sutileza」
Septeto Nacional
(1分54秒)
<ボンバレコード BOM905>
「Los Tres Golpes」
Esther Borja, Numidia Vaillant & Luis Carbonell
(1分23秒)
<ボンバレコード BOM303>
「バルスとコリティーダ」
Los Folkloristas
(1分42秒)
<TAKE-OFF TKF-CD-20>
「Mountain Dance」
Dick Weissman
(1分50秒)
<KICKING MULE KM 214>
「One Step-Two Step」
Larry Elgart & His Orchestra
(1分47秒)
<FRESH SOUND NEW B01N7W6GVQ>
「サクロモンテ」
トゥーリナ:作曲
(ピアノ)アリシア・デ・ラローチャ
(1分53秒)
<UNIVERSAL UCCD-6022>
「Nathalie」
Hod O'Brien
(7分13秒)
<RESERVOIR B000001UM5>
「Paraiso」
Ronni Von
(1分57秒)
<DISCOS MARIPOSA MCDS-0411>
「Unhappy Girl」
The Doors
(1分58秒)
<ELEKTRA WPCR-17892>
「You Just Gotta Know My Mind」
Karen Verros
(1分58秒)
<ACE CDCHD-1130>
「It Ain't Me Babe」
Nancy Sinatra
(1分58秒)
<SUNDAZED SC6052>
「Batiendo Palmas」
Alicia Granados
(1分52秒)
<VAMPI SOUL VAMPI CD 130>
「Dracula」
Christine Pilzer
(1分52秒)
<ANTHOLOGY ANT220123 3071992>
「Surprise Surprise」
Mezzoforte
(1分25秒)
<BHM RECORDS De B013J9XB0O>
「That's All I've Got To Say」
Art Garfunkel
(1分52秒)
<CBS CK-37392>
「Del Rio」
Jeff Parker & The New Breed
(1分38秒)
<HEADZ HEADZ 244>
「Fim De Caso」
Nana Caymmi
(2分54秒)
<EMI 830776 2>
「George Don」
細野晴臣
(1分01秒)
<MONAD TECN 18037>
「Desert Moog Music」
John Simon
(1分30秒)
<SONY MHCP 980>
「You Better Mind」
Smith Jubilee Singers
(1分45秒)
<P-VINE PCD-3016>
「The Gardener」
Goldmund
(1分26秒)
<P*DIS B07894ZLDS>
「プラウド・メアリー」
和田アキ子
(1分36秒)
<テイチク TECI 4008-9>
「のっぽのサリー」
麻生京子
(1分45秒)
<コロムビア COCP-40967>
「Please Don't Talk About Me When I'm Gone」
Derek Bailey
(0分50秒)
<TZADIK TZ7607>
「ヤマヲコエテ」
ゴンチチ
(1分40秒)
<ポニーキャニオン PCCA-04105>
「I Really Do」
The Spectors Three
(2分13秒)
<TREY TREY 3001>
「Stitch in Time」
Anthony Moore
(3分08秒)
<P-VINE PCD-25312>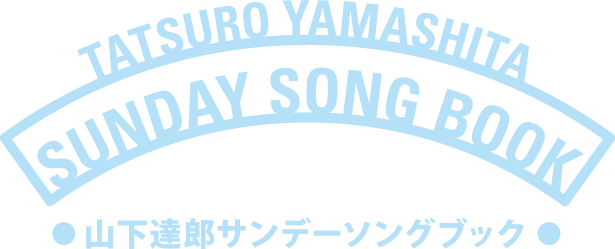 山下達郎の個人コレクションを使って発信される日本最高のオールディーズ・プログラム!!
JFN (TOKYO-FM系 全国38局ネット)毎週日曜日 14:00~14:55
https://www.tatsuro.co.jp/sunday/
リクエスト特集
2021年02月28日プレイリスト
01. パレード (LIVE)
山下達郎
2017/08/31
長野ホクト文化ホール
02. LOUIE LOIUE
THE BEACH BOYS
1964
SHUT DOWN VOL.2
03. SHA-LA-LA (MAKE ME HAPPY)
AL GREEN
1974
EXPLORES YOUR MIND
04. DON'T YOU KNOW (SHE SAID HELLO)
BUTTERSCOTCH
1970
BUTTERSCOTCH
05. OUTCAST
THE ANIMALS
1966
アウトキャスト
06. THAT'S WHERE I'M COMING FROM
THE TRUE REFLECTION
1970
THAT'S WHERE I'M COMING FROM
07. WITCHI TAI TO
EVERYTHING IS EVERYTHING
1969
EVERYTHING IS EVERYTHING FEATURING CHRIS HILLS
08. AIN'T NO LOVE IN THE HEART OF THE CITY
BOBBY BLAND
1974
DREAMER
09. 真夜中のナイチンゲール
竹内まりや
2001
EXPRESSIONS
宮治淳一のラジオ名盤アワー
ラジオ日本レコード室にある、ラジオ関東時代からの8万枚以上の洋楽レコードから、宮治淳一が選曲してあなたにお届けします。
曲のエピソードや、その時代背景とともに紹介していきます。
http://www.jorf.co.jp/?program=miyaji
放送日: 2021年 2月28日(日)
棚から大発見 "R" 編
2021年02月28日プレイリスト
01. I Got A Feeling
Barbara Randolph
02. She's Not There
The Road
03. Little Donna
The Rivieras
04. Blame it on the Pony Express
Rockit
05. I'm Losing My Grip
The Rivingtons
06. Margarita
Chuck Rio & the Originals
07. Paper Tiger
Cathy Rich
08. Don't Break My Heart And Run Away
Bobby Rio
09. Bee Dee
The David Rockingham Trio
10. I've Got The Skill
Jackie Ross
11. It Doesn't Matter Anymore
Rob & Roy
12. Lollipops & Teardrops
Sam Riddle
13. Tied Up with Mary
Diane Ray
14. It's Not Fair
Chan Romero
15. Try To See It My Way
Sue Raney
Another Country with Ricky Ross
Ricky Ross enters the landscape of Americana and alternative country. Expect to hear both classic and future classics, with Ricky taking a close look at the stories behind the songs
https://www.bbc.co.uk/programmes/b00hh26l
The Country Jukebox
Tue 23 Feb 2021
20:00
BBC Radio Scotland
https://www.bbc.co.uk/programmes/m000sh4l
Including new and classic songs by Ashley Monroe, Amythyst Kiah, Johnny Cash, Linda Ronstadt, Gillian Welch, Luke Combs and The Band.
Music Played
01. Black Myself
Amythyst Kiah
BLACK MYSELF
ROUNDER RECORDS
02. Somebody Like You
Keith Urban
SOMEBODY LIKE YOU
CAPITOL NASHVILLE/EMI RECORDS
03. Drive
Ashley Monroe
ROSEGOLD
MOUNTAINROSE SPARROW/LLC
04. Loose Cannon
Olivia Ellen Lloyd
LOOSE CANNON
2229146 RECORDS/DK2
05. Down In The Country
Israel Nash
TOPAZ
LOOSE
06. Life's Greatest Fool
Gene Clark
NO OTHER
WARNER MUSIC
07. Long, Long Time
Linda Ronstadt
SILK PURSE
WARNER MUSIC UK LTD.
08. Old Man
Neil Young
GREATEST HITS
REPRISE RECORDS
09. 29
Carly Pearce
29
BIG MACHINE RECORDS/LLC/SMACKSONGS
10. Bloomsday
Samantha Crain
I GUESS WE LIVE HERE NOW
REAL KIND RECORDS
11. Sanctuary
Hiss Golden Messenger
QUIETLY BLOWING IT
MERGE RECORDS
12. The Rumor (Remix 2020)
The Band & Bob Clearmountain
CAPITOL CATALOG/MKT
13. Call Me A Fool
Valerie June (feat. Carla Thomas)
THE MOON AND STARS: PRESCRIPTIONS FOR DREAMERS
FANTASY RECORDS
14. I've Been Around
Marty Stuart
JOHNNY CASH: FOREVER WORDS EXPANDED
LEGACY RECORDINGS
15. To June This Morning
Ruston Kelly & Kacey Musgraves
FOREVER WORDS (EXPANDED)
LEGACY RECORDINGS
16. Solitary Man
Johnny Cash
AMERICAN Ⅲ: SOLITARY MAN
COLUMBIA
17.Forever After All
Luke Combs
WHAT YOU SEE AIN'T ALWAYS WHAT YOU GET (DELUXE)
RIVER HOUSE ARTISTS/COLUMBIA NASHVILLE
18.Valley Of Tears
Gillian Welch
BOOTS NO.2: THE LOST SONGS, VOL.1
ACONY
19.Tennessee Rock 'n' Roll
Shakin' Pyramids
SKIN 'EM UP
CUBA LIBRE
20.Wilder Days
Morgan Wade
RECKLESS
LADYLIKE RECORDS
21.Blueberry Dream
The Pink Stones
NORMALTOWN RECORDS
22. Lynyrd Skynyrd Jones
Eric Church
HEART & SOUL
EMI MUSIC NASHVILLE (ERN)
23. The Ride
Hailey Whitters (feat. Jordan Davis)
THE RIDE
PIGASUS RECORDS/BIG LOUD RECORDS/SONGS & DAUGHTERS
The Folk Show with Mark Radcliffe
Mark Radcliffe explores the wide range of traditional and contemporary folk and acoustic music from around the UK and the world, with regular interviews and live sessions from folk's finest performers
https://www.bbc.co.uk/programmes/b01phglj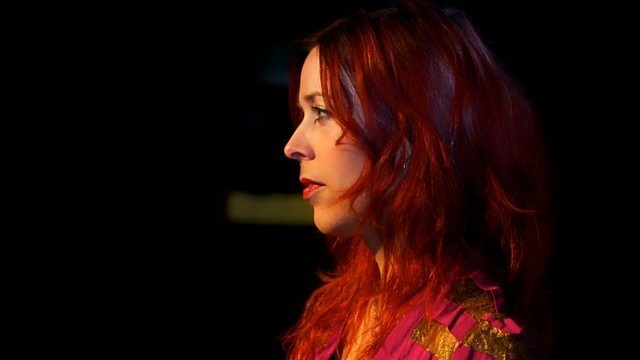 Kathryn Tickell sits in
Wed 24 Feb 2021
21:00
BBC Radio 2
https://www.bbc.co.uk/programmes/m000sj1x
This week, musician Kathryn Tickell hosts the show from her home in Northumberland.
Music Played
01. Moving-On-Song (Go! Move! Shift!)
Christy Moore
02. The Winding Way Down To Kells Bay
Emma Langford
03. Bayview
Project Smok
04. Mother Make My Bed
Maz O'Connor
05. Church Street Blues
Tony Rice
06. I Like Your Taste In Music
Ian Carr & The Various Artists
07. Bratach Bana
Mouth Music & Talitha MacKenzie
08. The Gower Reel
Phil Tanner
09. Napoleon Crossing The Alps
Matt Molloy & John Carty (feat. Arty McGlynn)
10. Flashback
Mec Lir
11. No Birds Sing
Eamon O'Leary
12. Kittiwake
Bert Jansch
13. Celebrated Working Man/ Oakey Strike Evictions
Bob Fox & Benny Graham
The Country Show with Bob Harris
Country music news, reviews and interviews, with Bob Harris
https://www.bbc.co.uk/programmes/b006x527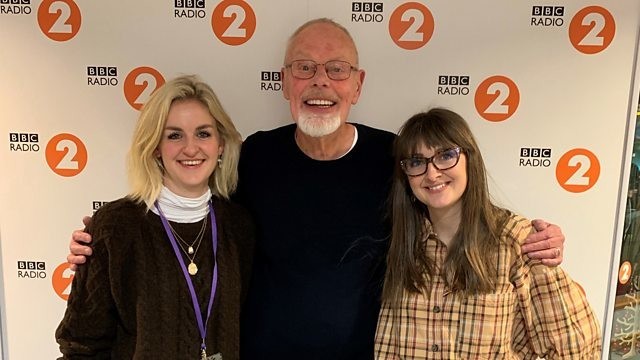 Thu 25 Feb 2021
21:00
BBC Radio 2
https://www.bbc.co.uk/programmes/m000sk0k
Just got an hour? All the country you need to know, right here! Exclusive music this week from Ward Thomas with Cam and Olivia Lane, plus anniversary music from Yola, the award winning Kezia Gill, Chris Young and Little Big Town!
Plus bluegrass from Sturgill Simpson and Steve Earle, programme debuts for Brooke Eden and Ariel Posen and a reissue of the week that features Willie Nelson channelling the spirt of Leon Russell!
Music Played
01. Raised On Country
Chris Young
(CD SINGLE)
RCA NASHVILLE
02. No Shade
Brooke Eden
DOWNLOAD SINGLE
THIS IS HIT/BBR MUSIC GROUP
03. Stranger
Ward Thomas (feat. Cam)
DOWNLOAD SINGLE
WTW MUSIC/WARNER MUSIC GROUP
04. Whiskey Drinkin' Woman
Kezia Gill
DEAD ENDS & DETOURS
COPPER MUSIC
05. Wine, Beer, Whiskey (acoustic version)
Little Big Town
DOWNLOAD SINGLE
CAPITOL NASHVILLE
06. Now I See
Ariel Posen
HEADWAY
SELF RELEASED
07. Let It Lie
The Bros. Landreth
LET IT LIE
SLATE CREEK RECORDS
08. Ain't Looking Closely
Tift Merritt
TAMBOURINE
LOST HIGHWAY
09. Pride (Won't Get Us Where We're Going)
Thad Cockrell
TO BE LOVED
SELF RELEASED
10. Keep It Between The Lines
Sturgill Simpson
CUTTIN' GRASS' VOL.2 : THE COWBOY ARMS SESSIONS
HIGH TOP MOUNTAIN RECORDS/THIRTY TIGERS
11. I'm Still In Love With You
Steve Earle (feat. Iris DeMent)
THE MOUNTAIN
E-SQUARED/GRAPEVINE
12. Shady Grove
Yola
WALK THROUGH FIRE
EASY EYE SOUND
13. You Look Like The Devil
Willie Nelson
THE SONGS OF LEON RUSSELL
ACE RECORDS
14. I Let The Devil In
Olivia Lane
DOWNLOAD SINGLE
SELF RELEASED
Desert Island Discs
Desert Island Discs was created by Roy Plomley in 1942, and the format is simple
Eight tracks, a book and a luxury: what would you take to a desert island? Guests share the soundtrack of their lives
https://www.bbc.co.uk/programmes/b006qnmr
Claire Horton
Sun 28 Feb 2021
11:00
BBC Radio 4
https://www.bbc.co.uk/programmes/m000sq5s
Claire Horton is the former chief executive of Battersea Dogs and Cats Home, and is currently director general of the Commonwealth War Graves Commission.
She joined Battersea in 2010 during its landmark 150th year, spearheading a campaign which transformed the animal rescue service into a UK top 10 charity brand. During her years in charge, income and volunteer numbers quadrupled; new facilities were developed and the charity successfully campaigned for changes in animal welfare legislation.
As a teenager Claire volunteered for a number of organisations including Mencap and the Riding for the Disabled Association. At 18 she joined the police force as a special constable, patrolling the streets of Dudley where she lived.
Her first position in the charity sector was at the NSPCC and she later worked for the Cats Protection League and the Variety Club of Great Britain. In 2020 she was appointed CBE for her services to animal welfare.
Presenter: Lauren Laverne
Producer: Paula McGinley
Music Played
01. Howlin' for You
The Black Keys
BROTHERS
UNIVERSAL MUSIC OPERATIONS LTD.
02. Drink, Drink, Drink
Mario Lanza
MARIO LANZA SINGS SONGS FROM THE STUDENT PRINCE/THE DESERT SONG
GOLD SEAL
03. Wuthering Heights
Kate Bush
THE KICK INSIDE
SONY MUSIC
04. Ghost Town
The Specials
THE BEST OF 2 TONE
SONY MUSIC ENTERTAINMENT UK LTD.
05.
Samuel Barber
Agnus Dei, Op 11
Choir: Choir of New College Oxford
Conductor: Edward Higginbottom
AGNUS DEI VOL.1
ERATO
06. Affirmation
Savage Garden
TRULY MADLY COMPLETELY: THE BEST OF SAVAGE GARDEN
SONY MUSIC ENTERTAINMENT UK LTD.
07. Heroes
David Bowie
NOTHING HAS CHANGED: THE VERY BEST OF BOWIE
PARLOPHONE RECORDS LTD.
08. Benedictus
Karl Jenkins
THE ARMED MAN
VIRGIN RECORDS LTD.
BOOK CHOICE: A book by Dick Francis
LUXURY ITEM: A piano and sheet music
CASTAWAY'S FAVOURITE: Wuthering Heights by Kate Bush
Private Passions
Guests from all walks of life discuss their musical loves and hates.
https://www.bbc.co.uk/programmes/b006tnv3
Bill Browder
Sun 28 Feb 2021
12:00
BBC Radio 3
https://www.bbc.co.uk/programmes/m000sqxb
Bill Browder describes himself as Vladimir Putin's number one enemy. When Putin came to power, Browder was the most successful international businessman in Moscow, seizing the opportunities offered by the collapse of communism to build up a multi-billion-pound investment fund. But then he uncovered what he calls serious corruption at various state-backed companies. In 2005, he was detained by the authorities and was kicked out of Russia. His tax adviser Sergei Magnitsky was arrested, and died in prison in Moscow in 2009.
In his memory, Browder has spent the past decade leading a global campaign against Russian corruption – Magnitsky Acts have now been passed in America, Britain and Europe – legislation freezing the assets, and banning travel, of officials guilty of human rights violations. Browder's exciting account of his time in Russia, Red Notice, has become a best-seller on both sides of the Atlantic.
In conversation with Michael Berkeley, Browder tells his extraordinary and compelling personal story. He now lives in a secret location somewhere in London and lives in fear of his life. He talks about the guilt he felt when Magnitsky died, and how he found a new meaning in life afterwards, by campaigning for the laws which bear Magnitsky's name.
Browder's music choices reflect the high drama of his life, with excerpts from operas by Verdi and by Puccini which he discovered when he went to the Bolshoi in Moscow. He includes too music by the Russian composer Sviridov, a setting of a Pushkin short story. And he ends with Jessye Norman singing "Amazing Grace" – a hymn which reflects his belief that he has been helped, and sustained, by powerful forces outside his control.
A Loftus Media production for BBC Radio 3
Produced by Elizabeth Burke
Music Played
00:00
Georges Bizet
Votre toast... (Toreador Song - Carmen)
Singer: Thomas Hampson
Orchestra: Toulouse Capitole Orchestra
00:00
Antonio Vivaldi
Flute Concerto in G minor (La Notte)
Performer: Bruno Cavallo
Orchestra: La Scala Philharmonic
Conductor: Riccardo Muti
00:00
Giuseppe Verdi
Va, Pensiero... (Chorus of the Hebrew Slaves, Nabucco)
Choir: Berlin Opera Chorus
Orchestra: German Opera Berlin Orchestra
Conductor: Giuseppe Sinopoli
00:00
Giacomo Puccini
Un bel di vedremo (Madama Butterfly)
Singer: Angela Gheorghiu
Orchestra: Orchestra of the Academy of Santa Cecilia, Rome
Conductor: Sir Antonio Pappano
00:00
Gyorgy Sviridov
Troika and Waltz (Snow Storm - music for the film)
Orchestra: Moscow Radio Symphony Orchestra
Conductor: Vladimir Fedoseyev
00:00
Giuseppe Verdi
Libiamo (La Traviata)
Singer: Montserrat Caballé
Singer: Carlo Bergonzi
Orchestra: Orchestra della RCA Italiana
00:00
Trad.
Amazing Grace
Singer: Jessye Norman
Orchestra: Royal Philharmonic Orchestra
Conductor: Alexander Gibson
Jazz records from across the genre, played in special sequences to highlight the wonders of jazz history. All pieces have been specifically requested by Radio 3 listeners
https://www.bbc.co.uk/programmes/b006tnn9
Sun 14 Feb 2021
16:00
BBC Radio 3
https://www.bbc.co.uk/programmes/m000sqxg
Alyn Shipton with music from Cannonball Adderley, Don Cherry, Gwilym Simcock and the pairing of singer Elkie Brooks with Humphrey Lyttelton. Plus a memory of the late Sammy Nestico, composer and arranger best known for his work with the Count Basie Orchestra.
Music Played
01. Sneaky
Gwilym Simcock Quintet
PERCEPTION
BASHO RECORDS
02. Togo
Old and New Dreams
OLD AND NEW DREAMS
ECM
03. Riverwide
Joshua Redman's Elastic Band
MOMENTUM
NONESUCH
04. This Here
Cannonball Adderley
THE QUINTESSENCE
FREMEAUX
05. We Fell Out Of Love
Humphrey Lyttelton & Elkie Brooks
TALE IT FROM THE TOP
BLACK LION
06. St Louis Blues
"Sweet Emma" Barrett
THE BELL GAL AND HER DIXIELAND BOYS
RIVERSIDE
07. In A Sentimental Mood
Duke Ellington
DUKE ELLINGTON & JOHN COLTRANE
IMPULSE
08. Heigh Ho
Dave Brubeck
DAVE DIGS DISNEY (ON THREE CLASSIC ALBUMS)
AVID
09. Lonely Street
Count Basie
BASIE STRAIGHT AHEAD
DOT