音楽の泉
クラシック音楽の入門番組として1949年に放送を開始、今日まで数多くの名曲を紹介してきました。ゆったりと流れる時間のおともに、「音楽の泉」でクラシック音楽をお楽しみください。
https://www4.nhk.or.jp/P685/
ハイドンのトランペット協奏曲
放送日: 2022年 5月15日(日)
放送時間: 午前8時05分~午前8時55分(50分)
解説: 奥田佳道
楽曲
トランペット協奏曲 変ホ長調
ハイドン:作曲
(トランペットとコルネット)パーチョ・フローレス
(管弦楽)ノルウェー・アークティック・フィルハーモニー管弦楽団
(指揮)クリスティアン・リンドベルイ
(15分14秒)
<ユニバーサル UCCG-1842>
トランペット協奏曲 変イ長調
アルチュニアン:作曲
(トランペットとフリューゲルホルン)パーチョ・フローレス
(管弦楽)ノルウェー・アークティック・フィルハーモニー管弦楽団
(指揮)クリスティアン・リンドベルイ
(16分54秒)
<ユニバーサル UCCG-1842>
ブランデンブルク協奏曲 第2番 ヘ長調 BWV1047
バッハ:作曲
(バイオリン)ダニエル・ゲーデ
(リコーダー)サスキア・フィケンチャー
(オーボエ)クリストフ・ハルトマン
(トランペット)ラインホルト・フリードリヒ
(合奏)ベルリン・バロック・ゾリステン
(指揮)ラインハルト・ゲーベル
(9分08秒)
<SONY CLASSICAL SICC 30471-2>
ウィークエンドサンシャイン
ブロードキャスター、ピーター・バラカンのナビゲートで送るウィークエンド・ミュージックマガジン。独特の嗅覚とこだわりの哲学でセレクトしたグッド・サウンドと、ワールドワイドな音楽情報を伝える。
https://www4.nhk.or.jp/sunshine/
放送日: 2022年 5月14日(土)
放送時間: 午前 7:20~午前 9:00(100分)
ピーター・バラカン
https://www4.nhk.or.jp/sunshine/66/
THIS WEEK'S PLAYLIST
01. What A Fool Believes
Doobie Brothers
The Doobie Brothers Greatest Hits
<Warner Bros. WPCR11106>
02. If I Had A Boat
Lyle Lovett
Live In Texas
<MCA MCAD1964>
03. 機関車
小坂忠
もっともっと
<Mushroom MHCL1481>
04. People Get Ready
小坂忠
People
<SONY DQCL1940>
05. Kaloda Duda
Theodore Bikel & The Pennywhistlers
Songs Of The Earth
<Collectors' Choice CCM-835-2>
06. Where Have All The Flowers Gone
Pete Seeger
If I Had a Hammer: Songs of Hope and Struggle
<SMITHSONIAN FOLKWAYS SF CD 40096>
07. It's A Mistake
Madeleine Peyroux
<2022 War Toys>
08. Bella Ciao(Goodbye Beautiful)
Marc Ribot & Tom Waits
Songs Of Resistance 1942-2018
<ANTI- 7604-2>
09. We Shall Not Be Moved
Mavis Staples
Ukraine Benefit Compilation
<ANTI->
10. Political Science
Randy Newman
Sail Away
<Reprise WPCR75402>
11. Simon Smith and the Amazing Dancing Bear
Randy Newman
Sail Away
<Reprise WPCR75402>
12. Sailin' Shoes
Randy Newman & Valerie Carter
Rock and Roll Doctor Lowell George Tribute Album
<Kaigan KGCW24>
13. I'm In Love With You
Valerie Carter
The Lost Tapes Vol.2
<Cava HYCA8036>
14. Feeling So Fine
Valerie Carter
The Lost Tapes Vol.2
<Cava HYCA8036>
15. How Deep Is Your Love
Rumer
B Sides & Rarities Vol.2
<Cooking Vinyl COOKCD828J>
16. The Folks Who Live On The Hill
Rumer
B Sides & Rarities Vol.2
<Cooking Vinyl COOKCD828J>
17. I Wanna Roo You
Rumer
B Sides & Rarities Vol.2
<Cooking Vinyl COOKCD828J>
18. Imanin bas zihoun
Tamikrest
Chatma
<Forced Exposure GBCD007>
19. Timbuktu
Oumou Sangare
Timbuktu
<BMG/ADA 5053875265>
世界の快適音楽セレクション
"快適音楽"を求めるギターデュオのゴンチチによる、ノンジャンル・ミュージック番組。
https://www4.nhk.or.jp/kaiteki/
放送日: 2022年 5月14日(土)
放送時間: 午前 9:00〜午前10:55(115分)
ゴンチチ
渡辺亨
− 生活の音楽 −
楽曲
「暮らし」
ゴンチチ
(1分57秒)
<SONY MUSIC MHCL-30629>
「Ev'ry Day Of My Life」
The McGuire Sisters
(2分42秒)
<JASMINE RECORDS JASCD 657>
「Cook Of The House」
Wings
(2分39秒)
<東芝EMI TOCP5985>
「Cleaning Windows」
Van Morrison
(3分56秒)
<POLYDOR POCP2136>
「Washing Machine」
Kings Of Convenience
(2分46秒)
<EMI EMIV 2038>
「Sabado Em Copacabana」
Nana Caymmi
(3分52秒)
<SOM LIVRE 0651 2>
「Edo River」
カーネーション
(5分03秒)
<日本コロムビア COCA11881>
「Desert Island」
XTC
(4分48秒)
<VIRGIN VJCP23137>
「Room Temperature」
Faye Webster
(4分05秒)
<SECRETLY CANADIAN SC376>
「O Batuque」
Vinicius Cantuaria
(3分30秒)
<オーマガトキ OMCX 1190>
「The Other Side Of The Moon」
Les Baxter
(2分09秒)
<EL ACMEM171CD>
「Dia De Feira(露天市の日)」
Doris Monteiro
(2分44秒)
<東芝EMI TOCP66054>
「甘い生活組曲(La Dolce Vita Suite)」
アルバム「Amarcord Nino Rota」
(7分22秒)
<MIDI 28MD1060>
「You Wrecked My Life」
Charles Brown
(3分01秒)
<P-VINE PCD-24485>
「Lush Life」
Jose James & Jef Neve
(7分28秒)
<UNIVERSAL UCCV1128>
「チャルメラ人生」
春日八郎
(3分42秒)
<キングレコード KICX-4465/7>
「幸せの達人」
ゴンチチ
(1分35秒)
<(株)フライングドッグ VTCL-60471>
「Green Grey」
Michelle Willis
(3分01秒)
<コアポート RPOP10036>
「The Next 20th Century」
Father John Misty
(6分57秒)
<SUBPOP/ビッグ・ナッシング OTCD6852>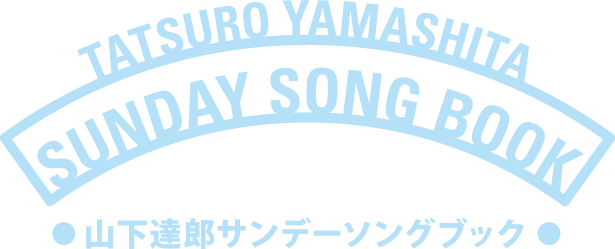 山下達郎の個人コレクションを使って発信される日本最高のオールディーズ・プログラム!
JFN (TOKYO-FM系 全国38局ネット)毎週日曜日 14:00~14:55
https://www.tatsuro.co.jp/sunday/
棚からひとつかみ
2022年05月15日プレイリスト
01. MIGHTY SMILE
山下達郎
1991
ARTISAN
02. I'M A BOY
THE WHO
1966
アイム・ア・ボーイ
03. HOPE
QICKSILVER MESSENGER SERVICE
1971
ホープ
04. A RAY OF HOPE
THE RASCALS
1968
希望の光
05. GET TOGETHER
THE YOUNGBLOODS
1967
ゲット・トゥゲザー
06. YOU'VE BEEN UNTRUE
THE DELFONICS
1967
07. EVERYBODY MAKES A MISTAKE SOMETIMES
ROY ARLINGTON
1966
08. 片想い
山下達郎
1991
ARTISAN
Private Passions
Guests from all walks of life discuss their musical loves and hates.
https://www.bbc.co.uk/programmes/b006tnv3
Waheed Arian
Sun 15 May 2022
12:00
BBC Radio 3
https://www.bbc.co.uk/programmes/m00175pv
As we've watched the war in Ukraine unfold, we've seen huge crowds of people queuing at the border, dragging small suitcases, carrying babies and children, leaving their homeland behind. Dr Waheed Arian knows what it's like to be forced to leave your home, suddenly, and under fire; he's a refugee from an earlier war, the Soviet-Afghan War, which lasted for almost ten years and claimed the lives of as many as two million Afghan civilians. Five million people are estimated to have left the country as refugees, and Waheed Arian was one of them.
In 1988, at the age of five, he escaped on horseback from Afghanistan to Pakistan, arriving at a refugee camp on the North-West frontier. In the camp he almost died from malnutrition, malaria and TB. But – just in time - he managed to get medical treatment, and the doctor who treated him inspired an ambition to be a doctor himself. Dr Waheed Arian is now an A and E doctor in the NHS and he has founded a pioneering medical charity, Arian Teleheal. He has received many awards for his work, and has written about his life in a vivid memoir, "In the Wars".
In a moving conversation with Michael Berkeley, Waheed describes the dangerous journey that brought him to Britain, where he was at first imprisoned in Feltham Young Offenders Institution. He reveals how he fulfilled his early ambition to become a doctor, despite having had almost no schooling. And he chooses music which takes him back to childhood, watching Bollywood films with his family, and to his early years in Britain, when he was befriended by an old woman who played Schubert to him. Other choices include music by Charlie Chaplin, and a song by Ahmad Wali, who like Waheed fled Afghanistan.
Produced by Elizabeth Burke
A Loftus Media Production for BBC Radio 3
Music Played
00:00
Lata Mangeshkar
Wada na tod (The Heart Given to You)
00:00
Henry Bishop
Home, Sweet Home
Performer: Katherine Jenkins
Conductor: Nicholas Dodd
00:00
Pankaj Udhas
A Letter has Come (Naam)
00:00
Charlie Chaplin
Overture: City Lights
Orchestra: City Lights Orchestra
Conductor: Carl Davis
00:00
Ahmad Wali
Aftab
00:00
Trad.
Amazing Grace
Performer: Andrea Bocelli
Jazz records from across the genre, played in special sequences to highlight the wonders of jazz history. All pieces have been specifically requested by Radio 3 listeners
https://www.bbc.co.uk/programmes/b006tnn9
Sun 15 May 2022
16:00
BBC Radio 3
https://www.bbc.co.uk/programmes/m00175pz
Alyn Shipton presents jazz records of all styles as requested by you.
Music Played
01. Funk No.1
Tokyo Groove Jyoshi
N/A
VINTAGE VINYL HK
02. Exactly Like You
Albert Ferreri Et Le Trio Ferret
1938
LES FRERES FERRET 1938-1956
FREMEAUX
03. Well You Needn't
Thelonious Monk
1954
PIANO SOLO
SWING
04. Dancing Pants
Quincy Jones
GO WEST MAN!
ABC PARAMOUNT
05. I Get Along Without You Very Well
Chet Baker
CHET BAKER SINGS
JAZZ IMAGES
06. Capoeira Mato Um
Luna Cohen
SAMBA QUE BALANÇA NÃO CAI
TEMPS RECORD
07. Somebody Stole My Girl
Humphrey Lyttelton & Jimmy Rushing
BBC JAZZ CLUB AUTUMN 1958
UPBEAT
08. Bye Bye Blues
Stan Getz
THE SOFT SWING
HMV
09. Dollar's Moods
Jazz Epistles
JAZZ IN AFRICA VOL.1
CAMDEN
10. Lonesome Road
Ken Colyer
1957-1958
LAKE
11. Summertime
Miles Davis & Gill Evans
COMPLETE COLUMBIA STUDIO RECORDINGS
COLUMBIA