音楽の泉
クラシック音楽の入門番組として1949年に放送を開始、今日まで数多くの名曲を紹介してきました。ゆったりと流れる時間のおともに、「音楽の泉」でクラシック音楽をお楽しみください。
https://www4.nhk.or.jp/P685/
放送日: 2022年 5月22日(日)
放送時間: 午前8時05分~午前8時55分(50分)
解説: 奥田佳道
楽曲
管弦楽組曲
バッハ:作曲
マーラー:編曲
(管弦楽)ロサンゼルス・フィルハーモニック
(指揮)エサ・ペッカ・サロネン
(20分22秒)
<Sony Music Labels SICC 1758-9>
アダージョとフーガ ハ短調 K.546
モーツァルト:作曲
(バイオリン)ルーカス・ハーゲン
(バイオリン)ライナー・シュミット
(ビオラ)ヴェロニカ・ハーゲン
(チェロ)クレメンス・ハーゲン
(以上、ハーゲン弦楽四重奏団)
(コントラバス)ロベルト・ディ・ロンツァ
(6分47秒)
<ユニバーサル UCCG-1139>
交響曲 第5番から 第5楽章
マーラー:作曲
(管弦楽)東京都交響楽団
(指揮)エリアフ・インバル
(13分48秒)
<オクタヴィア・レコード OVCL-00515>
ウィークエンドサンシャイン
ブロードキャスター、ピーター・バラカンのナビゲートで送るウィークエンド・ミュージックマガジン。独特の嗅覚とこだわりの哲学でセレクトしたグッド・サウンドと、ワールドワイドな音楽情報を伝える。
https://www4.nhk.or.jp/sunshine/
放送日: 2022年 5月21日(土)
放送時間: 午前 7:20~午前 9:00(100分)
ピーター・バラカン
https://www4.nhk.or.jp/sunshine/66/
THIS WEEK'S PLAYLIST
01. My Back Pages
Bob Dylan feat. Roger McGuinn, Tom Petty, Neil Young, Eric Clapton, George Harrison
Bob Dylan: 30th Anniversary Concert Celebration
<Sony SICP30550-1>
02. Don't Think Twice, It's All Right
Eric Clapton
Bob Dylan: 30th Anniversary Concert Celebration
<Sony SICP30550-1>
03. I Believe In You(Afternoon Rehearsal)
Sinead O'Connor
Bob Dylan: 30th Anniversary Concert Celebration
<Sony SICP30550-1>
04. All Down The Line
Rolling Stones
El Mocambo 1977
<UNIVERSAL MUSIC UICY16065-6>
05. Hand Of Fate
Rolling Stones
El Mocambo 1977
<UNIVERSAL MUSIC UICY16065-6>
06. Crazy Mama
Rolling Stones
El Mocambo 1977
<UNIVERSAL MUSIC UICY16065-6>
07. Worried Life Blues
Rolling Stones
El Mocambo 1977
<UNIVERSAL MUSIC UICY16065-6>
08. Little Red Rooster
Rolling Stones
El Mocambo 1977
<UNIVERSAL MUSIC UICY16065-6>
09. Rip This Joint
Rolling Stones
El Mocambo 1977
<UNIVERSAL MUSIC UICY16065-6>
10. Brown Sugar
Rolling Stones
El Mocambo 1977
<UNIVERSAL MUSIC UICY16065-6>
11. The Crystal Ship
The Doors
The Very Best Of The Doors
<Elektra WPCR12676>
12. Free Man In Paris
Joni Mitchell
Shadows And Light
<Elektra WPCP3961>
13. Directly From My Heart To You
Frank Zappa & The Mothers Of Invention
Weasels Ripped My Flesh
<Rykodisc RCD10510>
14. Tower Of Song
Willie Nelson
A Beautiful Time
<Sony SICP6455>
15. 夕焼けの鶴
Kateryna
Banduriste
<Native Colors NCPT1001>
16. Adagio
Kateryna
Banduriste
<Native Colors NCPT1001>
世界の快適音楽セレクション
"快適音楽"を求めるギターデュオのゴンチチによる、ノンジャンル・ミュージック番組。
https://www4.nhk.or.jp/kaiteki/
放送日: 2022年 5月21日(土)
放送時間: 午前 9:00〜午前10:55(115分)
ゴンチチ
湯浅学
− プッシュの音楽 −
楽曲
「オムスビトマヨネーズ」
ゴンチチ
(1分18秒)
<ポニーキャニオン PCCA-04105>
「Push The Feelings」
Matthew Sweet
(3分06秒)
<SUPERDEFORMED/RCAM S/RCAM-100-02>
「Buck Up And Push」
Tom Adams & Michael Cleveland
(2分34秒)
<ROUNDER 82161 0539-2>
「The Big Push」
Mike Moreno
(6分54秒)
<CRISS CROSS JAZZ CRISS1396 CD>
「古いノエルによる変奏曲 作品20 の一部」
マルセル・デュプレ:作曲
(オルガン)坂戸真美
(2分37秒)
<FONTEC FOCD9488>
「Pushed to The Edge of Ideas by Dispassionate Bias-Algorithm Bots」
Dan Rosenboom
(5分39秒)
<BSMF REC. BSMF-5091>
「Voce Nao Sabe Amar」
Nana Caymmi
(3分18秒)
<SOM LIVRE SOM LIVRE 0651 2>
「Pedal Pusher」
The Ventures
(2分31秒)
<東芝EMI TOCP-5947/8>
「Pushed, But Not Forgotten」
High Tide
(4分46秒)
<ESOTERIC ECLEC-2204>
「Push」
Nosizwe
(4分04秒)
<SWEET SOUL REC. SSRI-0128>
「Pushhh」
Oval
(4分46秒)
<THRILL JOCKEY THRILL-JP 51 / HEADZ 243>
「Somewhere In Space(A Look Back At Earth)」
Les Baxter
(2分44秒)
<EL ACMEM ACMEM 171CD>
「大阪ええとこ」
イーデス・ハンソン
(3分36秒)
<キングレコード EB-1037>
「Mucho Corazon」
Steve Jordan
(3分57秒)
<HACIENDA SC-192>
「月の法善寺横町」
藤島桓夫
(3分36秒)
<東芝EMI BSCD-0051>
「Push/Pull」
Peter Erskine, Alan Pasqua & Dave Carpenter
(5分57秒)
<FUZZY MUSIC PEPCD011>
「Please Push No More」
Gary Numan
(4分26秒)
<BEGGAR's BANQUET BEGA-19>
「夜の扉」
ゴンチチ
(4分38秒)
<ポニーキャニオン PCCA-02230>
「Behind A Painted Smile」
The Isley Brothers
(2分47秒)
<RHINO R2 70908>
「Smile」
ムーンライダーズ
(4分27秒)
<コロムビア COCB-54346>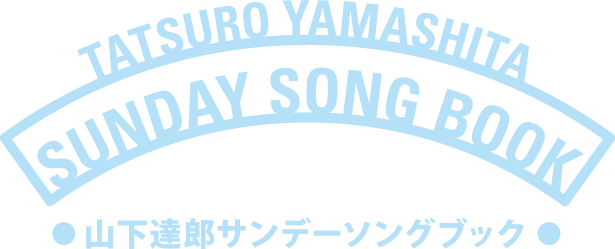 山下達郎の個人コレクションを使って発信される日本最高のオールディーズ・プログラム!
JFN (TOKYO-FM系 全国38局ネット)毎週日曜日 14:00~14:55
https://www.tatsuro.co.jp/sunday/
棚からひとつかみ+リクエスト
2022年05月22日プレイリスト
01. 夏への扉
山下達郎
1980
RIDE ON TIME
02. HUSH
JOE SOUTH
1969
GAMES PEOPLE PLAY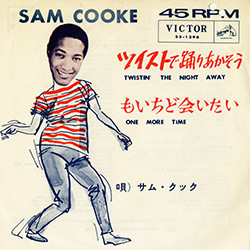 03. TWISTIN' THE NIGHT AWAY
SAM COOKE
1962
ツイストで踊りあかそう
04. DAISY MAE
HAMILTON, JOE FRANK & REYNOLDS
1971
デイジー・メイ
05. DIDN'T WANT TO HAVE TO DO IT
THE LOVIN' SPOONFUL
1966
つらいぼくの心
06. I SECOND THAT EMOTION
SMOKEY ROBINSON & THE MIRACLES
1967
07. I PUT A SPELL ON YOU
CREEDENCE CLEARWATER REVIVAL
1968
アイ・プット・ア・スペル・オン・ユー
08. I MISS YOU
THE DAVE CLARK FIVE
1966
アイ・ミス・ユー
09. STAND IN THE LIGHT
山下達郎 & MELISSA MANCHESTER
1996
COZY
Desert Island Discs
Desert Island Discs was created by Roy Plomley in 1942, and the format is simple
Eight tracks, a book and a luxury: what would you take to a desert island? Guests share the soundtrack of their lives
https://www.bbc.co.uk/programmes/b006qnmr
Ellie Simmonds
Sun 22 May 2022
11:00
BBC Radio 4
https://www.bbc.co.uk/programmes/m0017k47
Ellie Simmonds has competed at four Paralympic Games, winning five gold medals and breaking world records on the way. She first came to national attention at the age of 13, when she won two golds at the Beijing 2008 Paralympics, and became the youngest person ever to be awarded an MBE a few months later.
Ellie is the youngest of five children and was born with achondroplasia, a form of dwarfism. Swimming was central to her life from a very early age, and her ambition to compete at the highest level was sparked by watching the Athens 2004 Paralympics on TV at the age of nine, when her mother told her she could take part at any age, as long as she was good enough.
She became the face of the London 2012 Paralympics and won a further two gold medals, followed by another gold in Rio in 2016. Shortly after taking part in the Tokyo Paralympics last year, she announced her retirement from competitive swimming at the age of 26.
She recently presented TV documentaries on conservation and on the controversies surrounding drug treatments for achondroplasia.
Presenter Lauren Laverne
Producer Sarah Taylor
Music Played
01. Proud
Heather Small
PROUD
ARISTA
02. Own It
Stormzy feat. Ed Sheeran & Burna Boy
HEAVY IS THE HEAD
#MERKYATLANTIC RECORDS UK
03. Toxic
Britney Spears
IN THE ZONE
JIVE
04. Lose Yourself
Eminem
8 MILE: MUSIC FROM AND INSPIRED BY THE MOTION PICTURE
SHADY/INTERSCOPE
05. Paradise
Coldplay
MYLO XYLOTO
PARLOPHONE UK
06. Walking On Sunshine
Katrina and the Waves
KATRINA AND THE WAVES
CAPITOL RECORDS
07. Unforgettable
French Montana feat. Swae Lee
EPIC
BLACK BUTTER RECORDS
08. Rocket Man
Elton John
HONKY CHÂTEAU
EMI
Private Passions
Guests from all walks of life discuss their musical loves and hates.
https://www.bbc.co.uk/programmes/b006tnv3
Kat Arney
Sun 22 May 2022
12:00
BBC Radio 3
https://www.bbc.co.uk/programmes/m0017dpy
The science writer and broadcaster Dr Kat Arney shares with Michael Berkeley her passion for the harp and her revelatory new research into the causes of cancer.
Gone are the days when cancer could not be mentioned but was "the Big C". It is just as well, since about half of us will develop cancer during our lifetime. And as the treatments and drugs improve all the time, so does our knowledge of what causes it. Kat Arney's latest, award-winning, book, Rebel Cell: "Cancer, Evolution and the Science of Life", explains the revelatory new breakthroughs happening in labs around the world.
After a PhD in Genetics at Cambridge University, Kat Arney worked for ten years as Science Communications Manager at Cancer Research UK. And then she left that job to go freelance - writing books and newspaper articles about science, broadcasting and podcasting including a recent Radio 4 series, Ingenious, about how individual genes shape our lives.
But as well as science Kat Arney has another passion, for music, and particularly the harp, which she has played since she was a teenager both as a classical instrument and in bands. She chooses music by the harpist Ruth Wall; Arnold Bax's Harp Quintet; and we hear Kat herself playing with the Ethiopian musician Mulatu Astatke and the Heliocentrics.
And she lets Michael into the secret of how to fit a harp into the back of an Austin Metro.
Producer: Jane Greenwood
A Loftus Media production for BBC Radio 3
Music Played
00:00
Arnold Bax
Harp Quintet
Ensemble: Mobius Ensemble
00:00
Mulatu Astatke
Chinese New Year
00:00
Ludwig Göransson
Theme from The Mandalorian
00:00
Johannes Brahms
Rhapsody in G minor, Op.79 no.2
Performer: Martha Argerich
00:00
Nina Simone
Little Girl Blue
00:00
Camille Saint‐Saëns
The Swan (Carnival of the Animals)
Performer: Sebastian Comberti
Performer: Miriam Keogh
00:00
Graham Fitkin & Ruth Wall
Close Hold
Jazz records from across the genre, played in special sequences to highlight the wonders of jazz history. All pieces have been specifically requested by Radio 3 listeners
https://www.bbc.co.uk/programmes/b006tnn9
Sun 22 May 2022
16:00
BBC Radio 3
https://www.bbc.co.uk/programmes/m0017dq2
Alyn Shipton presents jazz records of all styles as requested by you.
Music Played
01. So What
Miles Davis
1959
MILES DAVIS/JOHN COLTRANE COMPLETE COLUMBIA RECORDINGS
COLUMBIA
02. There's A Boat Dat's Leavin' Soon For New York (Porgy & Bess)
Oscar Peterson
1959
PLAYS PORGY AND BESS
VERVE
https://www.discogs.com/ja/release/5943045-Oscar-Peterson-Plays-Porgy-And-Bess
03. Happy Reunion (Live)
Duke Ellington
COMPLETE ELLINGTON AT NEWPORT 1958
AMERICAN JAZZ CLASSICS
04. What You Doin' To Me?
Brandon Santini
LIVE AND EXTENDED
VIZZTONE
05. I Can't Get Started
Bunny Berigan
COMPLETE HISTORY OF JAZZ 1899-1959
PROPER
06. Beboperation
Gaz Hughes
BEBOPERATION
GAZ HUGHES
07. Bobby Shaftoe
Chris Barber
COMPLETE DECCA SESSIONS 1954/55
LAKE
08. The Frim Fram Sauce
Ella Fitzgerald & Louis Armstrong
1946
INTEGRALE LOUIS ARMSTRONG VOL.12 - 1946
FREMEAUX
09. Night Heron
Marianne Trudel
2014
LA VIE COMMENCE ICI
JUSTINTIME
10. Poinciana
Ahmad Jamal
BUT NOT FOR ME/LIVE AT THE PERSHING
CHESS
https://www.discogs.com/ja/release/371461-Ahmad-Jamal-Trio-Ahmad-Jamal-At-The-Pershing