音楽の泉
クラシック音楽の入門番組として1949年に放送を開始、今日まで数多くの名曲を紹介してきました。ゆったりと流れる時間のおともに、「音楽の泉」でクラシック音楽をお楽しみください。
https://www4.nhk.or.jp/P685/
ベートーベンの交響曲第5番
放送日: 2022年 5月29日(日)
放送時間: 午前8時05分~午前8時55分(50分)
解説: 奥田佳道
楽曲
交響曲 第5番 ハ短調 作品67
ベートーベン:作曲
(管弦楽)ドイツ・カンマーフィルハーモニー管弦楽団
(指揮)パーヴォ・ヤルヴィ
(30分19秒)
<BGM JAPAN BVCC-34166>
https://tower.jp/item/2397508/
https://tower.jp/article/feature_item/2020/11/20/1115
平均律クラヴィーア曲集 第2巻から
前奏曲とフーガ 第1番 ハ長調 BWV870
バッハ:作曲
(ピアノ)アンドラーシュ・シフ
(4分00秒)
<ユニバーサル UCCE-2082/5>
平均律クラヴィーア曲集 第2巻から
前奏曲とフーガ 第2番 ハ短調 BWV871
バッハ:作曲
(ピアノ)アンドラーシュ・シフ
(4分43秒)
<ユニバーサル UCCE-2082/5>
https://tower.jp/item/3135547/
ウィークエンドサンシャイン
ブロードキャスター、ピーター・バラカンのナビゲートで送るウィークエンド・ミュージックマガジン。独特の嗅覚とこだわりの哲学でセレクトしたグッド・サウンドと、ワールドワイドな音楽情報を伝える。
https://www4.nhk.or.jp/sunshine/
放送日: 2022年 5月28日(土)
放送時間: 午前 7:20~午前 9:00(100分)
ピーター・バラカン
https://www4.nhk.or.jp/sunshine/66/
THIS WEEK'S PLAYLIST
01. Gee, Baby, Ain't I Good To You
Lyle Lovett
12th Of June
<Verve 00602445651337>
02. Her Loving Man
Lyle Lovett
12th Of June
<Verve 00602445651337>
03. Turn Me On - First Sessions Demo
Norah Jones
Come Away With Me(Super Deluxe Edition)
<Blue Note UCCQ-1153>
04. Hallelujah I Love Him So - First Sessions Outtake
Norah Jones
Come Away With Me(Super Deluxe Edition)
<Blue Note UCCQ-1153>
05. I'll Be Your Baby Tonight
Norah Jones
Come Away With Me(Super Deluxe Edition)
<Blue Note UCCQ-1153>
06. I've Got To See You Again - Alternate Version - The Allaire Sessions
Norah Jones
Come Away With Me(Super Deluxe Edition)
<Blue Note UCCQ-1153>
07. Picture In A Frame - Alternate Mix - The Allaire Sessions
Norah Jones
Come Away With Me(Super Deluxe Edition)
<Blue Note UCCQ-1153>
08. Day After Tomorrow(Live)
Tom Waits
Ukraine Benefit Compilation
<ANTI ->
09. Low Flyin' Bird
Cass McCombs
Ukraine Benefit Compilation
<ANTI ->
10. Irresistible Call of a Swift
Ozan Tekin
Anarya
<Gulbaba>
11. Sunsick
Ozan Tekin
Anarya
<Gulbaba>
12. Old Friend
Toots Thielemans & Rob Franken
Toots Thielemans Meets Rob Franken - Studio Sessions 1973-1982
<Nederlands Jazz NJA NJA2201>
13. Crystal Silence
Toots Thielemans & Rob Franken
Toots Thielemans Meets Rob Franken - Studio Sessions 1973-1982
<Nederlands Jazz NJA NJA2201>
14. Nature Boy
Toots Thielemans & Rob Franken
Toots Thielemans Meets Rob Franken - Studio Sessions 1973-1982
<Nederlands Jazz NJA NJA2201>
15. Ital is vital
Shabaka
Afrikan Culture
<IMPULSE!>
16. Oh Lord Don't Let Them Drop That Atomic Bomb on Me
Charles Mingus
Oh Yeah
<Atlantic WPCR25145>
https://www.discogs.com/ja/release/708743-Charles-Mingus-Oh-Yeah
世界の快適音楽セレクション
"快適音楽"を求めるギターデュオのゴンチチによる、ノンジャンル・ミュージック番組。
https://www4.nhk.or.jp/kaiteki/
放送日: 2022年 5月28日(土)
放送時間: 午前 9:00〜午前10:55(115分)
ゴンチチ
湯浅学
− メガネの音楽 パート3 −
楽曲
「grassland」
ゴンチチ
(2分33秒)
<ポニーキャニオン PCCA-50305>
「My Whole World Ended(The Moment You Left Me)」
David Ruffin
(3分30秒)
<MOTOWN MOTOWN 3746363122>
「Body And Soul」
Pasquale Grasso
(4分07秒)
<SONY MUSIC SICJ 30022>
「Autoharp Special」
Kilby Snow
(3分46秒)
<ASCH REC. AH 3902>
「さすらい人の夜の歌 作品96第3」
シューベルト:作曲
(バリトン)ブリン・ターフェル
(ピアノ)マルコム・マルティノー
(2分15秒)
<ユニバーサル UCCG-3092>
「Funk Mood」
Samuel Jon Samuelsson Big Band
(7分30秒)
<P-VINE PCD-93139>
「Earth Light」
Les Baxter
(1分33秒)
<EL ACMEM171CD>
「私の好きなもの」
佐良直美
(3分01秒)
<ビクター VICL-63577/9>
「Psalm91」
John Simon
(4分32秒)
<パイオニア LDC PICP-1090>
「I'm The Lonliest Fool」
Jack Nitzsche
(2分35秒)
<RHINO HANDMADE RHM2 7787>
「Acid」
Ray Barretto
(5分08秒)
<V2 V2CP5017>
「Nunca Mais」
Nana Caymmi
(3分48秒)
<SOM LIVRE SOM LIVRE 0651 2>
「飲めや歌えや(外好汝甘知)」
ツートゥピー
(3分31秒)
<P-VINE PCD-14510>
「Indian Summer」
Benny Goodman
(4分35秒)
<COLUMBIA COL 476523 2>
「I Couldn't Help But Fall In Love」
The Ryan Driver Quintet
(6分25秒)
<APRES-MIDI REC. RCIP-0208>
「I Miss You」
Randy Newman
(3分59秒)
<NONESUCH 7559-79790-1>
「煙が目にしみる(Smoke Gets In Your Eyes)」
ゴンチチ
(2分24秒)
<ポニーキャニオン PCCA-01792>
「Sukkar」
Abdel Karim El Kabli
(4分31秒)
<RAGS RPM 003-2>
「サーカス列車」
長谷川孝水
(4分32秒)
<SONY MUSIC DQJL 7137>
「雨 RAIN」
NRQ
(3分30秒)
<SWEET DREAMS PRESS SDCD-054>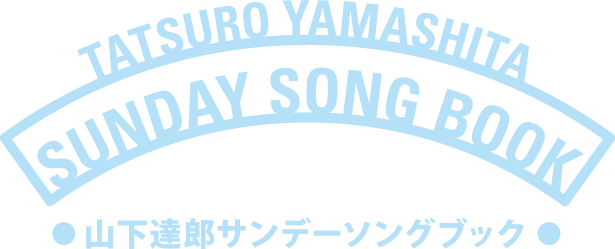 山下達郎の個人コレクションを使って発信される日本最高のオールディーズ・プログラム!
JFN (TOKYO-FM系 全国38局ネット)毎週日曜日 14:00~14:55
https://www.tatsuro.co.jp/sunday/
リクエスト特集
2022年05月29日プレイリスト
01. LOVE'S ON FIRE
山下達郎
6月22日発売ニューアルバム
SOFTLY
02. DIAMOND GIRL
SEALS AND CROFTS
1973
僕のダイアモンド・ガール
03. RAINBOW VALLEY
THE LOVE AFFAIR
1968
レインボー・バレー
04. BABY PLEASE DON'T GO
THEM
1965
05. MAKE IT FUNKY
JAMES BROWN
1971
06. LOVE CAN MAKE YOU HAPPY
MERCY
1969
ラブ
07. BIG CITY
RY COODER
1982
ビッグ・シティ
08. GIRL I'VE GOT NEWS FOR YOU
ROBIN JACK
1972
涙をぶっ飛ばせ
09. 踊ろよ、フィッシュ
山下達郎
1987
僕の中の少年
Desert Island Discs
Desert Island Discs was created by Roy Plomley in 1942, and the format is simple
Eight tracks, a book and a luxury: what would you take to a desert island? Guests share the soundtrack of their lives
https://www.bbc.co.uk/programmes/b006qnmr
David Harewood
Sun 29 May 2022
11:00
BBC Radio 4
https://www.bbc.co.uk/programmes/m0017t3q
Private Passions
Guests from all walks of life discuss their musical loves and hates.
https://www.bbc.co.uk/programmes/b006tnv3
Jarvis Cocker
Sun 22 May 2022
12:00
BBC Radio 3
https://www.bbc.co.uk/programmes/m0017lqp
In a wide-ranging and engaging interview, musician Jarvis Cocker tells Michael Berkeley about the role classical music plays in his life and relationships.
Fortunately for the world of music Jarvis Cocker abandoned his early ambition to be an astronaut and instead, at the age of 14, had the idea of forming a band called Pulp during an Economics lesson at school in Sheffield. Some 15 years later, Pulp was one of the most successful bands in the world, with a string of witty, emotionally raw, and musically inventive hits rooted in the details of real life.
Since then, he has become a much-loved radio presenter with the long-running "Jarvis Cocker's Sunday Service" on BBC Six Music, and "Wireless Nights" on Radio 4. Amongst numerous other projects he has formed a new band, JARV IS…, and he has just published a memoir of his childhood and the early years of Pulp called Good Pop, Bad Pop.
Jarvis describes how, during a long period of convalescence after an accident, he transformed the way he wrote songs, realizing that the details of everyday life around him in Sheffield provided a goldmine of material. He tells Michael how he coped with fame when it eventually arrived in his thirties, and how he has never conquered his stage fright.
Jarvis chooses music by Schubert, Max Richter, Rachmaninoff, Eric Satie and Delius, all guaranteed to give him the 'tingle' factor. He talks about the power of particular vinyl records to bring back memories of his teenage years in Sheffield and of his son as he was growing up in Paris. And he talks movingly about the role Richter's music played in his relationship with his dying father who had been absent for most of Jarvis's life.
Producer: Jane Greenwood
A Loftus Media production for BBC Radio 3
Music Played
00:00
Frederick Delius
Hassan (Closing Scene)
Choir: Royal Opera House Chorus
Orchestra: London Philharmonic Orchestra
Conductor: Thomas Beecham
00:00
Bernard Herrmann
The Lost City/Atlantis (Journey to the Center of the Earth)
00:00
Scott Walker
The Childhood of a Leader (Opening)
00:00
Franz Schubert
Piano Trio in E flat major, D.929 (2nd mvt: Andante con moto)
Performer: Ralph Holmes
Performer: Moray Welsh
Performer: Anthony Goldstone
00:00
Sergey Rachmaninov
Piano Concerto no.3 in D minor (1st mvt: Allegro)
Performer: Peter Donohoe
Orchestra: Moscow Radio Symphony Orchestra
Conductor: Vladimir Fedoseyev
00:00
Max Richter
Song/Echo (Sleep)
00:00
Erik Satie
Gymnopedie No.3
Ensemble: Camarata Contemporary Music Group
Jazz records from across the genre, played in special sequences to highlight the wonders of jazz history. All pieces have been specifically requested by Radio 3 listeners
https://www.bbc.co.uk/programmes/b006tnn9
Sun 29 May 2022
16:00
BBC Radio 3
https://www.bbc.co.uk/programmes/m0017lqs
Alyn Shipton presents jazz records of all styles as requested by you, with music this week from Count Basie, Chick Corea and Ella Fitzgerald.
Music Played
01. April in Paris
Count Basie
1956
APRIL IN PARIS
PHOENIX
02. Squint
Julian Lage
2021
SQUINT
BLUE NOTE
03. I've Got My Red Mary Janes And A Brand New Hat
Jo Harrop
2021
SINGLE
LATERALIZE
04. This
Chick Corea
1969
COMPLETE "IS" SESSIONS
BLUE NOTE
05. The Peanut Vendor
Stan Kenton
1946
STAN KENTON STORY
06. Culloden Moor
New Departures Quartet
1960
THE NEW DEPARTURES QUARTET
HOT HOUSE
07. Right Back Round Again
Joshua Redman
2020
ROUND AGAIN
NONESUCH
08. Ain't Misbehavin'
George Chisholm
1981
BBC JAZZ FROM THE 70S AND 80S
UPBEAT
09. How High the Moon
Ella Fitzgerald
1960
COMPLETE LIVE IN BERLIN 1960
VERVE
10. New York New York Medley
George Shearing & Mel Tormé
1987
COMPLETE CONCORD RECORDINGS
CONCORD