ウィークエンドサンシャイン
ブロードキャスター、ピーター・バラカンのナビゲートで送るウィークエンド・ミュージックマガジン。独特の嗅覚とこだわりの哲学でセレクトしたグッド・サウンドと、ワールドワイドな音楽情報を伝える。
https://www4.nhk.or.jp/sunshine/
放送日: 2021年 1月 9日(土)
放送時間: 午前 7:20~午前11:50(270分)
【出演】Myahk Song Book
Vo/三線…與那城美和
Sax/口笛…池村真理野
Contrabass/Pf…松永誠剛
https://www4.nhk.or.jp/sunshine/66/
2020 年間ベスト(バラカンさん) 00:00:00
01. You Don't Know How It Feels(live)
Tom Petty
Wildflowers & All The Rest
<Rhino 093624899112>
02. Slow Bones
Tony Allen & Hugh Masekela
Rejoice
<World Circuit WCD094>
03. Ringo Oiwake
The Nat Birchall Quartet
The Storyteller - A Musical Tribute to Yusef Lateef
<Jazzman JMANCD115>
04. Fars Musiqisi
Rustem Quliyev
Azerbaijani Gitara
<Bongo Joe BJR053>
05. Yaz Dostum
Gulcan Opel
Elektro Saz 1976-1984
<Uzelli 1324-2>
06. Johnny
Sarah Jarosz
World On The Ground
<Rounder 0088807216886>
07. Diaraby Nene
Oumou Sangare
Acoustic
<No Format NOF47>
08. I Hold No Grudge
Bettye LaVette
Blackbirds
<Verve 00602508692710>
09. Leave It Like You Found It
Dan Penn
Living On Mercy
<Last Music LMCD219>
10. Winter Always Turns To Spring
Bill Frisell
Valentine
<Blue Note UCCQ-1127>
【ゲスト】Myahk Song Book  01:17:40
11. 白鳥ぬあーぐ
Myahk Song Book(Studio Live)
~CR-505スタジオ~
12. 雨ごいぬあーぐ
Myahk Song Book(Studio Live)
~CR-505スタジオ~
13. 正月ぬあーぐ
Myahk Song Book(Studio Live)
~CR-505スタジオ~
14. 宮國ぬアニガマ
Myahk Song Book(Studio Live)
~CR-505スタジオ~
15. Blonde
Roger Eno and Brian Eno
Mixing Colours
<Deutsche Grammophon 483-777-1>
16. もうひとつのうりずんの島
下地イサム
スマフツ The Golden Language
<ARIZE ARIZE-2016>
17. Solitude
Dr. John
Duke Elegant
<Warner TOCP-65367>
2020 年間ベスト(リクエスト) 02:29:29
18. House Of A Thousand Guitars
Bruce Springsteen
Letter To You
<Sony SICP-6359>
19. Mother Of Muses
Bob Dylan
Rough and Rowdy Ways
<Sony SICP-6341-2>
20. Compared To What
Maceo Parker
Soul Food - Cooking With Maceo
<Funk Garage TFG-76092>
21. Wichita Lineman
Gregoire Maret, Romain Collin, Bill Frisell
Americana
<ACT 9049-2>
22. Moon River
James Taylor
American Standard
<Fantasy UCCO1219>
23. Is It Over
Don Bryant
You Make Me Feel
<Fat Possum FP1747-2>
24. Heartbroken, Day After
Norah Jones
Pick Me Up Off The Floor
<Blue Note UCCQ-1125>
25. The Circle Game
Joni Mitchell
Blackbirds
<Rhino R2-604555>
26. Come Along Buddy
Joachim Cooder
Over That Road I'm Bound
<Nonesuch 075597919905>
27. If I Had A Hammer
Kronos Quartet & Friends
Long Time Passing
<Smithsonian Folkways SFW-40240>
28. If Love Is Overrated
Gregory Porter
All Rise
<Blue Note UCCQ-1122>
29. Ruby My Dear
Thelonious Monk
Palo Alto
<Impulse! UCCV1180>
30. New York State Of Mind
Brad Mehldau
Suite: April 2020
<Nonesuch WPCR-18355>
31. Floppy Diss
Redman, Mehldau, McBride, Blade
RoundAgain
<Nonesuch WPCR-18350>
32. Manchester
Bela Fleck & Toumani Diabate
The Ripple Effect
<Craft CR-00287>
33. Somebody Gotta Make A Move
Sonny Landreth
Blacktop Run
<Provogue PRD-75822>
34. Under My Thumb
Shemekia Copeland
Uncivil War
<Alligator 5001>
35. Crying In Public
The Pretenders
Hate for Sale
<BMG 538603562>
36. Good Souls
Lucinda Williams
Good Souls Better Angels
<Lucinda Williams LUWR-20062>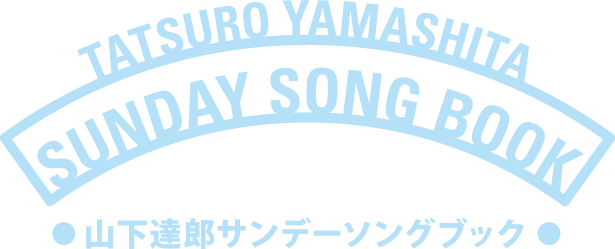 山下達郎の個人コレクションを使って発信される日本最高のオールディーズ・プログラム!!
JFN (TOKYO-FM系 全国38局ネット)毎週日曜日 14:00~14:55
https://www.tatsuro.co.jp/sunday/
新春放談(ゲスト:宮治淳一)
2021年01月10日プレイリスト
01. SHADOW OF YOUR LOVE
BOBBY FREEMAN
1966
02. SINCE I FELL FOR YOU
DICK JENSEN & THE IMPORTS
1965
03. NEW YORK CITY'S A LONELY TOWN
DICK JENSEN
1973
04. MIND EXCURSION
WAYNE FONTANA
1973
05. BICYCLE RIDE
DON MARLEY
1971
06. ROUNDABOUT (JAPANESE VERSION)
CONNIE FRANCIS
1966
07. BOOM-A-LAY
THE ASTRO-JETS
1962
08. MORE THAN A FRIEND
THE WOODEN NICKELS
1968
音楽の泉
クラシック音楽の入門番組として1949年に放送を開始、今日まで数多くの名曲を紹介してきました。ゆったりと流れる時間のおともに、「音楽の泉」でクラシック音楽をお楽しみください。
https://www4.nhk.or.jp/P685/
ヨハン・シュトラウスのワルツ
放送日: 2021年 1月10日(日)
放送時間: 午前8時05分~午前8時55分(50分)
解説: 奥田佳道
ワルツ「春の声」
ヨハン・シュトラウス:作曲
(管弦楽)ウィーン・フィルハーモニー管弦楽団
(指揮)カルロス・クライバー
(6分38秒)
<Sony Music Japan International Inc. SICC204-6>
ワルツ「芸術家の生活」
ヨハン・シュトラウス:作曲
(管弦楽)ウィーン・フィルハーモニー管弦楽団
(指揮)カルロス・クライバー
(8分52秒)
<Sony Music Japan International Inc. SICC204-6>
パガニーニ風ワルツ
ヨハン・シュトラウス(父):作曲
(管弦楽)ウィーン・フィルハーモニー管弦楽団
(バイオリンと指揮)ロリン・マゼール
(5分56秒)
<RCA 74321 61687 2>
常動曲
ヨハン・シュトラウス:作曲
(管弦楽)ウィーン・フィルハーモニー管弦楽団
(指揮)ロリン・マゼール
(2分50秒)
<RCA 74321 61687 2>
宝石のワルツ
ヨハン・シュトラウス:作曲
ウェーベルン:編曲
(弦楽四重奏)アルバン・ベルク弦楽四重奏団
(ハルモニウム)アルフレート・ミッターホーファー
(ピアノ)ハインツ・マジモレッツ
(7分00秒)
<東芝EMI TOCE-9872>
ワルツ「南国のばら」
ヨハン・シュトラウス:作曲
(管弦楽)ウィーン・フィルハーモニー管弦楽団
(指揮)リッカルド・ムーティ
(10分19秒)
<SONY CLASSICAL SICC 2151-2>
Another Country with Ricky Ross
Ricky Ross enters the landscape of Americana and alternative country. Expect to hear both classic and future classics, with Ricky taking a close look at the stories behind the songs
https://www.bbc.co.uk/programmes/b00hh26l
New Music For 2021
Tue 5 Jan 2021
20:00
BBC Radio Scotland
https://www.bbc.co.uk/programmes/m000qwr2
New Americana songs and artists to look forward to this year including Steve Earle, Drive-By Truckers, Valerie June, Eric Church and Hailey Whitters. Plus Country music in unlikely places featuring Elvis Presley, Ray Charles, Bobby Womack and Barry Gibb.
Music Played
01. Fillin' My Cup
Hailey Whitters (feat. Little Big Town)
FILLIN' MY CUP
PIGASUS RECORDS/BIG LOUD RECORDS/SONGS & DAUGHTERS
02. The Way We Move
Langhorne Slim & The Law
THE WAY WE MOVE
REMSEUR RECORDS
03. Heart In The Snow
The Hello Darlins
HEART IN THE SNOW
THE HELLO DARLINS
04. The New OK
Drive-By Truckers
THE NEW OK
ATO
05. Stay
Valerie June
STAY
FANTASY
06. Big City
Iris DeMent
TULARE DUST: A SONGWRITERS' TRIBUTE TO MERLE HAGGARD
HIGHTONE RECORDS
07. Hobo Cartoon
Sturgill Simpson
CUTTIN' GRASS' VOL 2: THE COWBOY ARMS SESSIONS
HIGH TOP MOUNTAIN RECORDS
08. Your Minds Walking Out
Kacy & Clayton & Marlon Williams
PLASTIC BOUQUET
NEW WEST
09. Doing Life With Me
Eric Church
DOING LIFE WITH ME
EMI NASHVILLE
10. Band Of Gold
Kerri Watt
BAND OF GOLD
COOKING VINYL
11. Country Radio
Indigo Girls
LOOK LONG
ROUNDER
12. Never Get To Heaven
Flyte
NEVER GET TO HEAVEN
UINVERSAL/ISLAND
13. Don't Let The Sun Catch You Crying
Ray Charles
MODERN SOUNDS IN COUNTRY AND WESTERN MUSIC VOLUMES 1 & 2
WAXTIME
14. The Devil's Right Hand
Waylon Jennings
THE MCA RECORDINGS: THE ULTIMATE COLLECTION
HUMPHEAD
15. Last Words
Steve Earle & The Dukes
J.T.
NEW WEST
16. Mama's Eyes
Justin Townes Earle
MIDNIGHT AT THE MOVIES
BLOODSHOT
17. You Underestimate Me
Roseanne Reid
HORTICULTURE EP
SELF-RELEASED
18. The Fool
Elvis Presley
FROM ELVIS IN NASHVILLE
RCA VICTOR/SONY LEGACY
19. Stompin' Grounds
Reyna Roberts
STOMPIN' GROUNDS
CEN
20. Canyonheart
Israel Nash
TOPAZ
LOOSE
21. I'd Be Ahead If I Could Quit While I'm Behind
Bobby Womack
B.W. GOES. C.W.
CAPITOL
22. Tomorrow Is A Bird
Giulia Millanta
TOMORROW IS A BIRD
23. Butterfly
Barry Gibb & Gillian Welch & David Rawlings
GREENFIELDS: THE GIBB BROTHERS SONGBOOK, VOL.1
CAPITOL
24. Tap Twice
Katy Kirby
COOL DRY PLACE
KEELED SCALES
25. I Contain Multitudes
Emma Swift
BLONDE ON THE TRACKS
TINY GHOST RECORDS/CONTINENTAL RECORD
The Folk Show with Mark Radcliffe
Mark Radcliffe explores the wide range of traditional and contemporary folk and acoustic music from around the UK and the world, with regular interviews and live sessions from folk's finest performers
https://www.bbc.co.uk/programmes/b01phglj
The year turns round again
Wed 6 Jan 2021
21:00
BBC Radio 2
https://www.bbc.co.uk/programmes/m000qwdy
This week, Mark shares tracks to welcome the new year, including songs by The Unthanks, John Kirkpatrick, Hamish Napier, Brigyn and more.
Music Played
01. The Year Turns Round Again
Tim van Eyken & Royal Philharmonic Orchestra
WAR HORSE - THE STORY IN CONCERT
02. Wassail Song
The Albion Band
THE PROSPECT BEFORE US
HARVEST
03. Apple Tree Wassail
John Kirkpatrick et al
WASSAIL! A TRADITIONAL CELEBRATION OF ENGLISH MIDWINTER
FELLSIDE
04. Tar Barrel in Dale
The Unthanks
LUCKY GILCHRIST
EMI
05. The March Of The Lumberjills
Hamish Napier
THE WOODS
STRATHSPEY RECORDS
06. Jolene
Bernadette Morris
07. The Stars Over Kinvara
Declan O'Rourke
ARRIVALS
EASTWEST
08. Fields Of Gold
Tim Edey & Natalie MacMaster
I GOT RHYTHM
09. Teg Wawriodd
Brigyn
LLOER
10. Up Above My Head
Rhiannon Giddens
TOMORROW IS MY TURN
NONESUCH
11. Chester Boat Song
Old Man Luedecke
12. The Parting Glass
Karine Polwart & D. Milligan
13. Gallons of Brandy
Jackie Oates & John Spiers
NEEDLE PIN
SELF RELEASED
14. Waterbound
Alden, Paterson & Dashwood
WATERBOUND
SELF-RELEASED
The Country Show with Bob Harris
Country music news, reviews and interviews, with Bob Harris
https://www.bbc.co.uk/programmes/b006x527
Russell Dickerson
Thu 7 Jan 2021
21:00
BBC Radio 2
https://www.bbc.co.uk/programmes/m000qwvs
Just got an hour? All the country music you need to hear, with live music from Russell Dickerson in Nashville, plus an exclusive song from Barry Gibb's new album of country duets, and new songs from Hailey Whitters with Little Big Town, Jameson Rodgers with Luke Combs and from Sturgill Simpson as well.
Plus classics from Hank Williams, Brad Paisley & Shawn Colvin, a seasonal offering from The Shires and a reissue of the week celebrating the great country guitarist Grady Martin.
Russell Dickerson is one of the hottest names in country music for 2021, coming off the back of four consecutive number 1 hits in the US, a growing audience here in the UK and global steaming figures of nearly 300 million!
Music Played
01. New Year
The Shires
GOOD YEARS
BMG RIGHTS MANAGEMENT (UK)
02. Round of Blues
Shawn Colvin
FAT CITY
COLUMBIA RECORDS
03. Fillin' My Cup
Hailey Whitters & Little Big Town
DOWNLOAD SINGLE
PIGASUS RECORDS/BIG LOUD RECORDS
04. Cold Beer Calling My Name
Jameson Rodgers (feat. Luke Combs)
DOWNLOAD SINGLE
COLUMBIA NASHVILLE
05. Home Sweet
Russell Dickerson
(live from Nashville)
06. Diesel Smoke, Dangerous Curves
Grady Martin & The Slew Foot Five (feat. Burl Ives)
DIESEL SMOKE, DANGEROUS CURVES AND HOT GUITAR
ATOMICAT RECORDS
07. Lost Highway
Hank Williams
COME SEPTEMBER: AN INTRODUCTION TO HANK WILLIAMS
MERCURY
08. Ivy
Taylor Swift
EVERMORE
REPUBLIC RECORDS
09. Golden Hour
Kacey Musgraves
GOLDEN HOUR
MCA NASHVILLE
10. Love You Like I Used To
Russell Dickerson
(live from Nashville)
11. Tennessee
Sturgill Simpson
CUTTIN' GRASS' VOL.2 : THE COWBOY ARMS SESSIONS
HIGH TOP MOUNTAIN RECORDS/THIRTY TIGERS
12. Run To Me
Barry Gibb (feat. Brandi Carlile)
GREENFIELDS: THE GIBB BROTHERS SONGBOOK VOL.1
CAPITOL
13. Yours
Russell Dickerson
(live from Nashville)
14. Welcome to the Future
Brad Paisley
AMERICAN SATURDAY NIGHT
ARISTA NASHVILLE
Desert Island Discs
Desert Island Discs was created by Roy Plomley in 1942, and the format is simple
Eight tracks, a book and a luxury: what would you take to a desert island? Guests share the soundtrack of their lives
https://www.bbc.co.uk/programmes/b006qnmr
David Olusoga
Sun 10 Jan 2021
11:00
BBC Radio 4
https://www.bbc.co.uk/programmes/m000r314
David Olusoga is a historian, writer and broadcaster who has presented a range of programmes including the BBC's A House Through Time and Civilisations. He is currently professor of public history at Manchester University.
Born in Lagos, the second child to a Nigerian father and a British mother, David was brought up by his mother in Gateshead after his parents' marriage broke down. As a child he and his siblings experienced sustained racism and he remembers school as a place of violence and cruelty.
He credits his mother's tenacity and her determination to educate her children for his later success in getting to university and establishing a career in television. His love of history developed from a young age, thanks to one of his teachers who taught him why an understanding of history matters. Watching television documentaries also opened up a world of possibility and David fondly recalls programmes from the 1980s presented by the historian Michael Wood, who made history seem cool in the eyes of the young schoolboy glued to the TV in his Gateshead council house.
Last year David delivered the MacTaggart Lecture at the Edinburgh Television Festival in which he talked candidly about his loneliness at being the only black person on a production team and the difficulties he had trying to explain the racial implications of how, for example, people in Africa were often portrayed on screen.
BOOK CHOICE: The Collected Essays, Journalism and Letters of George Orwell: An Age Like This, 1920-40
LUXURY ITEM: Acoustic guitar
CASTAWAY'S FAVOURITE: Dark Was the Night, Cold Was the Ground by Blind Willie Johnson
Presenter Lauren Laverne
Producer Paula McGinley
Music Played
01. Zombie
Fela Kuti
THE BEST OF THE BLACK PRESIDENT
KNITTING FACTORY RECORDS
02. Roll on Buddy
Aunt Molly Jackson
SONGS OF HARD TIMES: UP, OVER & THROUGH (SELECTIONS FROM THE LOMAX COLLECTION, 1)
ALAN LOMAX ARCHIVE
03. Black Mountain Blues
Bessie Smith
THE ROOTS OF NICK DRAKE & SANDY DENNY
ALLIANCE
04. Just The Other Day
Dr. Alimantado
BEST DRESSED CHICKEN IN TOWN
GREENSLEEVES RECORDS
05. Dark Was the Night, Cold Was the Ground
Blind Willie Johnson
NOBODY'S FAULT BUT MINE: ORIGINAL RECORDINGS 1927-30
REVOLA
06. Last Kind Words
Geeshie Wiley
MISSISSIPPI MASTERS: EARLY AMERICAN BLUES CLASSICS 1927-35
YAZOO
07. You Can't Blame The Youth (Live At The Record Plant '73)
Bob Marley & The Wailers
TALKIN' BLUES
THE ISLAND DEF JAM MUSIC GROUP
08. Precious Lord, Take My Hand/ You've Got a Friend
Aretha Franklin
AMAZING GRACE: THE COMPLETE RECORDINGS
RHINO
Jazz records from across the genre, played in special sequences to highlight the wonders of jazz history. All pieces have been specifically requested by Radio 3 listeners
https://www.bbc.co.uk/programmes/b006tnn9
Sun 10 Jan 2021
16:00
BBC Radio 3
https://www.bbc.co.uk/programmes/m000r399
Jazz records from across the genre, as requested by Radio 3 listeners.
Music Played
01. Stompy Jones
Duke Ellington & Johnny Hodges
SIDE BY SIDE
POLL WINNERS
02. Mountain Greenery
Ruby Braff & Ellis Larkins
2X2 PLAY RODGERS AND HART
SMITH AND CO.
03. Stardust
Gerry Mulligan & Paul Desmond
TWO OF A MIND
RCA VICTOR
04. Blue Room
Joe Venuti's Blue Four
N/A
OKEH
05. You're The Top
Stacey Kent
THE BOY NEXT DOOR
CANDID
06. African Marketplace
Abdullah Ibrahim
CAPE TOWN FLOWERS
TIP TOE
07. Peace Piece
Bill Evans
EVERYBODY DIGS BILL EVANS
NOT NOW
08. Stolen Moments
Oliver Nelson
THE BLUES AND THE ABSTRACT TRUTH
GREEN CORNER
09. Samba Changes
Michael Garrick
FOR LOVE OF DUKE...AND RONNIE
JAZA
https://www.amazon.co.uk/Love-Duke-Ronnie-Michael-Garrick/dp/B01K8O0AJ8/
10. Every time We Say Goodbye
Ella Fitzgerald
SINGS BALLADS FOR LOVERS
MIDNIGHT