https://www.tfm.co.jp/murakamiradio/toshikoshisp2020/
https://www.tfm.co.jp/murakamiradio/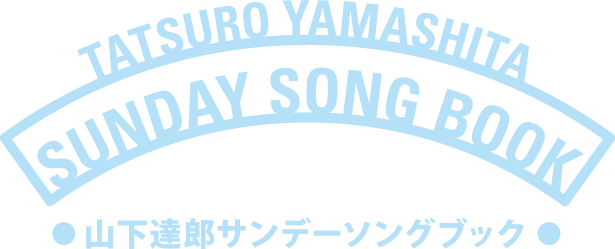 山下達郎の個人コレクションを使って発信される日本最高のオールディーズ・プログラム!!
JFN (TOKYO-FM系 全国38局ネット)毎週日曜日 14:00~14:55
https://www.tatsuro.co.jp/sunday/
新春放談(ゲスト:宮治淳一)
2021年01月03日プレイリスト
01. YOU CAN NEVER GET AWAY FROM ME
GEORGIA GIBBS
1966
CALL ME
02. BEATS THERE A HEART SO TRUE
PERRY COMO
1958
03. BLUE COMETS '66
ジャッキー吉川とブルー・コメッツ
1966
04. FLASHBACK
THE 5TH DIMENSION
1973
05. IT CAN HAPPEN TO YOU
SACHA DISTEL
1970
06. THE BOY FROM CHELSEA
TRULY SMITH
1967
07. SISTER LOVE
LIVERPOOL FIVE
1966
08. MAGIC WAND
THE TATTLETALES
1959
Private Passions
Guests from all walks of life discuss their musical loves and hates.
https://www.bbc.co.uk/programmes/b006tnv3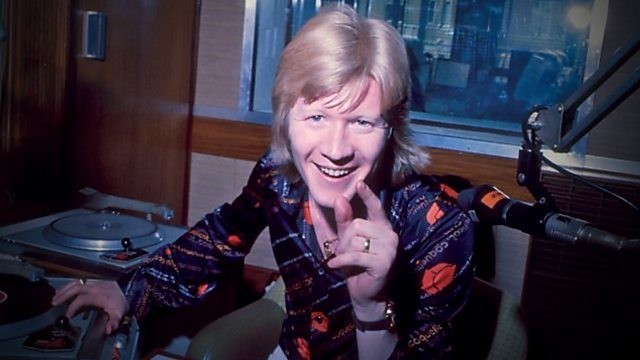 David 'Kid' Jensen
Sun 3 Jan 2021
12:00
BBC Radio 3
https://www.bbc.co.uk/programmes/m000qyht
Michael Berkeley talks to disc jockey David 'Kid' Jensen about his career in pop music and his lifelong love of classical music.
In 1968 David Jensen left his native Canada to become the youngest member of Radio Luxembourg's original 'all live' line up. He was just 18 – hence his enduring nickname, 'Kid'. Since then he's never been off the air, working at Radio 1, Radio 2, Capital Radio, Heart, and picking up five Gold Sony Awards along the way. And for many people of a certain age his appearances with John Peel on Top of the Pops were the highlight of their week.
David tells Michael about his first job in radio, at the age of just 16, playing classical music on a radio station in his native British Colombia and he chooses music by Dvorak that reminds him of that time.
His passion for opera is reflected in arias by Italian composers and a contemporary Icelandic composer, in honour of his Icelandic wife, Gudrun, and their happy marriage of 45 years.
In 2013 David was diagnosed with Parkinson's and he talks movingly about the challenges of living with the disease and the determination and optimism with which he has faced it.
And he shares memories of practical jokes at Radio 1; holidays with Paul and Linda McCartney; football matches with The Rolling Stones; and how Billy Bragg helped launch his career by delivering a curry to David and John Peel at Broadcasting House.
Producer: Jane Greenwood
A Loftus Media production for BBC Radio 3
Music Played
00:00
Antonín Dvořák
Symphony no.9 in E minor (From the New World) (2nd mvt: Largo)
Orchestra: Stuttgart Radio Symphony Orchestra
Conductor: Sir Roger Norrington
00:00
John Coltrane
My Favorite Things
00:00
Umberto Giordano
La Mamma morta (Andrea Chenier)
Singer: Maria Callas
Orchestra: Philharmonia Orchestra
Conductor: Tullio Serafin
00:00
Gunnar Thordarson
It shall be so... (Ragnheidur)
Singer: Elmar Gilbertsson
Singer: Thora Einarsdottir
00:00
Antonio Vivaldi
Summer (Four Seasons)
Composer: Max Richter
Performer: Daniel Hope
Orchestra: Kammerorchester Berlin
Conductor: André de Ridder
00:00
Giacomo Puccini
Ch'ella mi creda (La Fanciulla del West)
Singer: Jonas Kaufmann
Singer: Massimo Simeoli
Choir: Chorus of the National Academy of Santa Cecilia
Orchestra: Orchestra of the Academy of Santa Cecilia, Rome
Conductor: Sir Antonio Pappano
00:00
John Tavener
The Protecting Veil
Performer: Maria Kliegel
Orchestra: Ulster Orchestra
Conductor: Takuo Yuasa
Jazz records from across the genre, played in special sequences to highlight the wonders of jazz history. All pieces have been specifically requested by Radio 3 listeners
https://www.bbc.co.uk/programmes/b006tnn9
Sun 3 Jan 2021
16:00
BBC Radio 3
https://www.bbc.co.uk/programmes/m000qyhw
Alyn Shipton presents jazz records from across the genre as requested by Radio 3 listeners, with music this week from Horace Silver, Peggy Lee and Buck Clayton.
Music Played
01. Sister Sadie
Horace Silver
RETROSPECTIVE
02. Night Train
Buck Clayton
ALL STARS 1961
STORYVILLE
03. Dorene Don't I. Cry
Stanley Turrentine
THAT'S WHERE IT'S AT
BLUE NOTE RECORDS
04. There'll Be A Hot Time In The Old Town Tonight
Chris Barber
1959 - 60
LAKE
05. The Sunny Side Of The Street
Louis Armstrong
SATCHMO: A MUSICAL AUTOBIOGRAPHY PART 2
AVID
06. Hindustan
Punch Miller
ATLANTIC NEW ORLEANS SESSIONS VOL.IV
MOSAIC
07. There'll Be Another Spring
George Shearing & Peggy Lee
FOUR CLASSIC ALBUMS
AVID
08. Dancy, Dancy
John Handy
2ND JOHN HANDY ALBUM
COLUMBIA
09. The Golden Striker
The Modern Jazz Quartet
NO SUN IN VENICE
ORIGINAL JAZZ CLASSICS
10. On The Street Where You Live
Katie Birtill
BABY DREAM YOUR DREAM
SELF-RELEASED
11. Now And Then
Jim Rattigan
WHEN
THREE WORLD