音楽の泉
クラシック音楽の入門番組として1949年に放送を開始、今日まで数多くの名曲を紹介してきました。ゆったりと流れる時間のおともに、「音楽の泉」でクラシック音楽をお楽しみください。
https://www4.nhk.or.jp/P685/
モーツァルトのピアノ協奏曲第20番
放送日: 2022年12月 4日(日)
放送時間: 午前8時05分~午前8時55分(50分)
解説: 奥田佳道
楽曲
ピアノ協奏曲 第20番 ニ短調 K.466
モーツァルト:作曲
(ピアノ)マルタ・アルゲリッチ
(管弦楽)モーツァルト管弦楽団
(指揮)クラウディオ・アバド
(30分42秒)
<ユニバーサル UCCG1649>
https://tower.jp/item/3367197/
ピアノ四重奏曲 ハ長調から
第1楽章 アレグロ・ヴィヴァーチェ
ベートーベン:作曲
(ピアノ)マルタ・アルゲリッチ
(バイオリン)ルノー・カプソン
(ビオラ)リダ・チェン
(チェロ)ゴーティエ・カプソン
(8分10秒)
<EMI TOCE55847>
https://tower.jp/item/2012125/
ウィークエンドサンシャイン
ブロードキャスター、ピーター・バラカンのナビゲートで送るウィークエンド・ミュージックマガジン。独特の嗅覚とこだわりの哲学でセレクトしたグッド・サウンドと、ワールドワイドな音楽情報を伝える。
https://www4.nhk.or.jp/sunshine/
放送日: 2022年12月 3日(土)
放送時間: 午前 7:20~午前 9:00(100分)
ピーター・バラカン
https://www4.nhk.or.jp/sunshine/66/
追悼 ウィルコー・ジョンスン
THIS WEEK'S PLAYLIST
01. Roxette
Dr. Feelgood
Down By The Jetty
<Liberty TOCP67814>
02. I Can Tell
Dr. Feelgood
Malpractice
<Liberty TOCP67813>
03. Watch Your Step
Dr. Feelgood
Malpractice
<Liberty TOCP67813>
04. All Through The City
Dr. Feelgood
Stupidity
<Liberty TOCP67812>
05. She Does It Right
Dr. Feelgood
Stupidity
<Liberty TOCP67812>
06. Route 66
Dr. Feelgood
Live At The BBC 1974-5
<Grand CD22>
07. Rock Me Baby
Dr. Feelgood
Live At The BBC 1974-5
<Grand CD22>
08. Hello Josephine
Wilko Johnson
Red Hot Rocking Blues
<JUngle FREUDCD083>
09. To Ramona
Wilko Johnson
Red Hot Rocking Blues
<JUngle FREUDCD083>
10. I Keep It To Myself
Wilko Johnson & Roger Daltrey
Going Back Home
<Chess UICY15289>
11. Don't You Just Know It
Dr. Feelgood
Malpractice
<Liberty TOCP67813>
12. Rockin' Pneumonia And The Boogie Woogie Flu
Huey "Piano" Smith & His Clowns
Having A Good Time
<Oldays ODE7143>
13. Little Chickee Wah Wah
Huey "Piano" Smith & His Clowns
Having A Good Time
<Oldays ODE7143>
14. We Like Birdland
Huey "Piano" Smith & His Clowns
Having A Good Time
<Oldays ODE7143>
15. It Do Me Good - part 1
The Pitter Pats
It Do Me Good - The Banashak & Sansu Sessions 1966-1978
<Charly CHARLY 647 X>
16. Cryin' In The Morning
Guitar Slim
Huey Piano Smith - In Session 1951-1962
<Jasmine JASMCD3260>
17. I Hear You Knocking
Smiley Lewis
Huey Piano Smith - In Session 1951-1962
<Jasmine JASMCD3260>
18. Those Lonely Lonely Nights
Earl King
Huey Piano Smith - In Session 1951-1962
<Jasmine JASMCD3260>
19. Blow Wind Blow
Junior Gordon
Huey Piano Smith - In Session 1951-1962
<Jasmine JASMCD3260>
20. Sea Cruise
Huey Smith
Huey Piano Smith - In Session 1951-1962
<Jasmine JASMCD3260>
21. Loberta(aka Roberta)
Bobby Marchan
Huey Piano Smith - In Session 1951-1962
<Jasmine JASMCD3260>
22. Roberta
The Animals
Animal Tracks
<Parlophone WPCR15414>
23. Rockin' Pneumonia And The Boogie Woogie Flu
Georgie Fame & The Blue Flames
Sweet Things
<Polydor UICY93171>
24. It Do Me Good
iCubanismo!
Mardi Gras Mambo - iCubanismo! In New Orleans Featuring John Boutte And The Yockamo All-Stars
<Hannibal HNCD1441>
世界の快適音楽セレクション
"快適音楽"を求めるギターデュオのゴンチチによる、ノンジャンル・ミュージック番組。
https://www4.nhk.or.jp/kaiteki/
放送日: 2022年12月 3日(土)
放送時間: 午前 9:00〜午前10:55(115分)
ゴンチチ
藤川パパQ
− 誕生日の音楽 −
楽曲
01. Have Yourself A Merry Little Christmas
ゴンチチ
(3分56秒)
<EPIC ESCL3574>
02. Birthday
The Beatles
(2分43秒)
<CAPITOL US X46443>
03. Hong Kong Blues
Jeff Healey
(3分13秒)
<STONY PLAIN SPCD 1380>
04. Drifting From Town To Town
Charlie Musselwhite
(3分06秒)
<ALLIGATOR REC. ALCD-5009>
05. Come With Me
Tania Maria
(3分47秒)
<CONCORD VICJ-60637>
06. Ballade
Jacques Pellen
(2分49秒)
<NAIVE NV807211>
07. Gimme Some More
Marc Anthony
(3分21秒)
<SONY MUSIC LATIN 19439968882>
08. Nan Fon Bwa
Layla McCalla
(4分36秒)
<ANTI 87912 - 2>
09. 永劫の螺旋(La Espiral Eterna)
レオ・ブローウェル:作曲
Leo Brouwer
(7分28秒)
<TOWER RECORDS UNIVERSAL VINTAGE PROC-1065>
https://tower.jp/item/2714305/
10. Homestead
Aaron Parks
(3分59秒)
<ECM 3744401>
11. 時代は変わる
Bettye Lavette
(3分25秒)
<VERVE 00602567267850>
12. フルート・オーボエ・クラリネット・ファゴット・ピアノのための五重奏曲作品8から
第3楽章「軽快に」
マニャール:作曲
レ・ヴァン・フランセ
(5分12秒)
<ワーナーミュージック・ジャパン WPCS-13818>
https://tower.jp/item/4886297/
13. Amathongo
Nduduzo Makhathini
(6分26秒)
<BLUE NOTE B003526602>
14. Birthday Song
Ann Burton
(2分53秒)
<EAST WIND EJD-1007>
15. Outubro
Milton Nascimento
(3分35秒)
<NASCENTE NSCD 001>
16. LOVE
ゴンチチ
(1分53秒)
<EPIC ESCL3574>
17. Misty
Ella Fitzgerald
(2分44秒)
<UNIVERSAL UCCU-6017>
18. Misty
Samara Joy
(4分54秒)
<VERVE 00602448266491>
19. これがわたし
Cathy Claret
(3分00秒)
<リスペクトレコード RES-341>
20. Tributary
Julian Lage
(5分47秒)
<UNIVERSAL UCCQ-1167>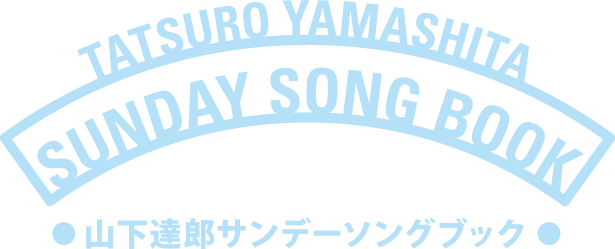 山下達郎の個人コレクションを使って発信される日本最高のオールディーズ・プログラム!
JFN (TOKYO-FM系 全国38局ネット)毎週日曜日 14:00~14:55
https://www.tatsuro.co.jp/sunday/
年忘れリクエスト大会
2022年12月04日プレイリスト
01. クリスマス・イブ
山下達郎
1983
クリスマス・イブ(2022クリスマス・パッケージ)
02. LOVE THE ONE YOU'RE WITH
STEPHEN STILLS
1970
STEPHEN STILLS
03. SEND ME NO FLOWERS
DORIS DAY
1964
花は送らないで
04. CINNAMON GIRL
NEIL YOUNG
1969
EVERYBODY KNOWS THIS IN NOWHERE
05. RUNAWAY
SALSOUL ORCHESTRA FEAT. LOLEATTA HOLLOWAY
1977
MAGIC JOURNEY
06. THE GLORY OF LOVE
OTIS REDDING
1967
THE DOCK OF THE BAY
07. LOVE,NEED AND WANT YOU
PATTI LABELLE
1984
I'M IN LOVE AGAIN
08. うたのきしゃ
山下達郎
2022
SOFTLY
Desert Island Discs
Desert Island Discs was created by Roy Plomley in 1942, and the format is simple
Eight tracks, a book and a luxury: what would you take to a desert island? Guests share the soundtrack of their lives
https://www.bbc.co.uk/programmes/b006qnmr
Edward Enninful
Sun 4 Dec 2022
11:15
BBC Radio 4
https://www.bbc.co.uk/programmes/m001fvns
Edward Enninful is the editor-in-chief of British Vogue and the editorial director of Vogue in Europe.
Edward was born in the port city of Takoradi in Ghana in 1972. His father was a major in the Ghanaian army and, following a period of political instability, the family fled the country and settled in London.
Edward's interest in fashion dates back to his childhood in Ghana when he watched his seamstress mother at work making dresses for clients including the President's wife. As a teenager in London he was spotted by the stylist Simon Foxton and began modelling for the irreverent fashion magazine i-D. At 18 Edward became the magazine's fashion director, the youngest person ever to hold this post at an international fashion title.
In 2017 Edward became editor-in-chief of British Vogue and since his appointment he has championed inclusivity and diversity. His cover stars have included Rihanna, Oprah Winfrey and he recently featured the first man – actor Timothée Chalamet. Edward was awarded an OBE for services to diversity in the fashion industry in 2016. He married his partner Alec Maxwell this year and they live in London with their dog Ru.
BOOK CHOICE: Caste: The Origins of Our Discontents by Isabel Wilkerson
LUXURY ITEM: A pair of embroidered slippers
CASTAWAY'S FAVOURITE: Strange Fruit by Nina Simone
Presenter Lauren Laverne
Producer Paula McGinley
Music Played
01. Kyenkyen Bi Adi Mawu
Alhaji K. Frimpong
REPPAGH: BEST GHANA HI-LIFE HITS, VOL.2
ESSIEBONS
02. Song To The Siren
This Mortal Coil
IT'LL END IN TEARS
VALENTINO RECORDS
03. Strange Fruit
Nina Simone
FEELING GOOD: HER GREATEST HITS AND REMIXES
VERVE
04. Back to Life
Soul Ⅱ Soul
CLUB CLASSICS VOL.ONE
VIRGIN
05.Ex-Factor
Lauryn Hill
THE MISEDUCATION OF LAURYN HILL
RUFFHOUSE/COLUMBIA
06.The Stars of Track and Field
Belle and Sebastian
IF YOU'RE FEELING SINISTER
JEEPSTER RECORDINGS LTD.
07.Peru
Fireboy DML & Ed Sheeran
= (TOUR EDITION)
ATLANTIC RECORDS UK
08.Love Without Tragedy/ Mother Mary
Rihanna
UNAPOLOGETIC
DEF JAM RECORDINGS
Private Passions
Guests from all walks of life discuss their musical loves and hates.
https://www.bbc.co.uk/programmes/b006tnv3
Adam Rutherford
Sun 4 Dec 2022
12:00
BBC Radio 3
https://www.bbc.co.uk/programmes/m001fn34
The structural engineer and author Roma Agrawal tells Michael Berkeley about her passions for tall buildings, bridges, concrete and Indian classical dance.
Roma Agrawal is a highly successful woman operating in what is still very much a man's world. Her job is, essentially, to make sure that the buildings, bridges, roads and tunnels we use every day don't collapse. She spent six years working out the incredibly complex structure of the spire and foundations of the Shard in London, the tallest building in western Europe.
As well as engineering, Roma has another passion: she tells Michael about her lifelong love of the ancient Bharata Natyam form of Indian Classical Dance, and we hear the first piece of music she danced to as a child in Mumbai. She chooses songs by Abida Parveen, Anoushka Shankar and Nitin Sawhney as well as pieces by Tchaikovsky and by Carl Davis which drew her to Western music.
Roma tells Michael about her campaign to encourage more women to become engineers, why she decided to speak out about the emotional and physical strain of IVF and how working on the Shard helped her overcome her fear of heights.
Producer: Jane Greenwood
A Loftus Media production for BBC Radio 3
Music Played
00:00
Traditional Indian
Alarippu - Kalyani - Mishra Chappu
Performer: O.S. Arun
Performer: M S Sukhi
00:00
Pyotr Ilyich Tchaikovsky
Dance of the Sugar Plum Fairy (Nutcracker)
Orchestra: Los Angeles Philharmonic
Conductor: Gustavo Dudamel
00:00
Carl Davis
Pride and Prejudice (Main Theme)
Performer: Melvyn Tan
Orchestra: Philharmonia Orchestra
Conductor: Carl Davis
00:00
Nitin Sawhney
Sunset
00:00
Abida Parveen
Tu Jhoom
00:00
Anoushka Shankar
Land of Gold
00:00
Richard Gibbs
Number Six Theme (Battlestar Galactica)
Another Country with Ricky Ross
Ricky Ross enters the landscape of Americana and alternative country. Expect to hear both classic and future classics, with Ricky taking a close look at the stories behind the songs
https://www.bbc.co.uk/programmes/b00hh26l
Lola Kirke
Tue 29 Nov 2022
20:00
BBC Radio Scotland
https://www.bbc.co.uk/programmes/m001fmgk
A studio session with the English-American singer, songwriter and actress, Lola Kirke. She performs songs from her album Lady For Sale and shares her favourite country songs. Lola and her band are in Glasgow this week opening for First Aid Kit on their UK tour.
Music Played
01. Country Star
Marty Stuart & His Fabulous Superlatives
02. Memphis Rain
Aaron Lee Tasjan
SILVER TEARS
NEW WEST RECORDS
03. Getting it Right
Caitlin Rose feat. Courtney Marie Andrews
CAZIMI
04. Running Out of Time
Darden Smith
WESTERN SKIES
SELF RELEASED
05. Palomino
First Aid Kit
PALOMINO
COLUMBIA RECORDS
06. Saddle up the Palomino
Neil Young
AMERICAN STARS 'N BARS
REPRISE
07. I Went Out To Find The Answer
M. Lockwood Porter
CRIED THROUGH THE NIGHT
08. Lady for Sale
Lola Kirke
LADY FOR SALE
THIRD MAN RECORDS LLC.
09. Ramblin' Soul
Melissa Carper
RAMBLIN' SOUL
MAE MUSIC
10. Hit Or Miss
Tom Jones
(CD SINGLE)
GUT RECORDS
11. No Reason
Sunny War
NO REASON
NEW WEST RECORDS, LLC.
12. Price Of Love
Sean McConnell
SEAN MCCONNELL
13. Heads Carolina, Tails California
Jo Dee Messina
GREATEST HITS
CURB
14. Broken Families (Live Session)
Lola Kirke
15. Pink Sky (Live Session)
Lola Kirke
16. Freedom Was A Highway
Jimmie Allen & Brad Paisley
BETTIE JAMES GOLD EDITION
STONEY CREEK RECORDS
17. Takin' Pills
Pistol Annies, Miranda Lambert, Ashley Monroe & Angaleena Presley
HELL ON HEELS
RCA RECORDS LABEL NASHVILLE
18. Better Than Any Drug (Live Session)
Lola Kirke
19. Christmas Alone (Live Session)
Lola Kirke
20. Western Stars
k.d. lang
SHADOWLAND
SIRE
Travelling Folk
BBC Radio Scotland's flagship folk programme and brings you the very best of today's music and song.
https://www.bbc.co.uk/programmes/b00tlyrt
Rab Noakes
Thu 1 Dec 2022
20:00
BBC Radio Scotland
https://www.bbc.co.uk/programmes/m001fmln
A celebration of the life of singer-songwriter, guitarist and music producer at the very heart of the Scottish music scene, Rab Noakes.
Anna speaks to his lifelong friend, Barbara Dickson, who shares her memories and stories of Rab's 50 years at the forefront of Scottish music. Featuring highlights from Rab's appearances on Travelling Folk over the years and an excerpt from Rab Noakes' Power of Music - a programme Rab made for BBC Radio Scotland exploring the power of music and song when it comes to cancer recovery.
Music Played
01. Urge For Going [Blue Sessions]
Joni Mitchell
JONI MITCHELL ARCHIVES, VOL.2: THE REPRISE YEARS (1968-1971)
RHINO/WARNER
02. Let The Show Begin
Rab Noakes
BBC TRAVELLING FOLK RECORDING
03. Clach Mhìn Mheallain/ Nighean nan Geug
Deirdre Graham
04. Winternag Polka
Japie Laubscher
DIE KAAPSE LEGENDE LEEF VOORT
05. Trip to Novi Sad
Ímar
AVALANCHE
06. Branch
Rab Noakes
RED PUMP SPECIAL (40TH ANNIVERSARY EDITION)
07. Mississippi
Rab Noakes
STANDING UP AGAIN
08. Wake Up Little Susie
The Everly Brothers
09. Do Right Woman
Rab Noakes & Barbara Dickson
REUNITED
EP
10. Don't Think Twice, It's All Right
Bob Dylan
THE FREEWHEELIN' BOB DYLAN
11. Get Me Through December
Natalie MacMaster feat. Alison Krauss
IN MY HANDS
12. Feather
Katie Nicholas
FEATHER
EP
13. The Sketcher and the Last Train
Rab Noakes
RED PUMP SPECIAL
14. The Snow Hare
Spell Songs, Karine Polwart, Julie Fowlis
THE LOST WORDS: SPELL SONGS
15. The Snows They Melt The Soonest
Hannah Rarity
SINGLE
16. Sonny's Dream
Daoirí Farrell
THE WEDDING ABOVE IN GLENCREE
17. Utopia
Zoë Bestel
SINGLE
18. That Won't Stop Me
Rab Noakes
BBC RECORDING
19. Sand and Water
Beth Nielsen Chapman
SAND AND WATER
20. I Always Will
Rab Noakes
BBC RECORDING
21. Tha Sneachd' air Druim Uachdair
Kathleen MacInnes
CILLE BHRÌDE
22. Doddie's Dream
Blazin' Fiddles & The Scottish Folk Orchestra
SINGLE