ウィークエンドサンシャイン
ブロードキャスター、ピーター・バラカンのナビゲートで送るウィークエンド・ミュージックマガジン。独特の嗅覚とこだわりの哲学でセレクトしたグッド・サウンドと、ワールドワイドな音楽情報を伝える。
https://www4.nhk.or.jp/sunshine/
放送日: 2020年 9月12日(土)
放送時間: 午前 7:20~午前9:00(100分)
ピーター・バラカン
https://www4.nhk.or.jp/sunshine/66/
THIS WEEK'S PLAYLIST
01. Little Wing
The Jimi Hendrix Experience
The Best Of Jimi Hendrix
<Sony SICP-2646>
02. Dennis Hopper
The Waterboys
Good Luck, Seeker
<Cooking Vinyl TRCP-286>
03. Low Down In The Broom
The Waterboys
Good Luck, Seeker
<Cooking Vinyl TRCP-286>
04. Lightning Man
Pretenders
Hate For Sale
<BMG 538603562>
05. You Can't Hurt A Fool
Pretenders
Hate For Sale
<BMG 538603562>
06. Memphis In The Rain
Justin Townes Earle
Nothing's Gonna Change The Way You Feel About Me Now
<Bloodshot BS-193>
07. Appalachian Nightmare
Justin Townes Earle
The Saint Of Lost Causes
<New West NW-6454>
08. Maybe Baby
Justin Townes Earle
Rave On Buddy Holly
<Fantasy UCCO-1113>
09. Mama Told Me Not To Come
Randy Newman
12 Songs
<Reprise WPCR-4436>
10. Saturday Sun
Nick Drake
Five Leaves Left
<Island UICY-3037>
11. That Lucky Old Sun
Matt Rollings feat. Lyle Lovett, Rambling Jack Elliott & Willie Nelson
Matt Rollings Mosaic
<Found>
12. I Know
Big Maybelle
The Last Of Big Maybelle
<Muse MCD-5439>
13. Last Kind Words Blues
Geeshie Wiley
The Rough Guide To Country Blues
<World Music Network RGNET-1388CD>
14. New Dirty Dozen
Memphis Minnie & Kansas Joe
The Rough Guide To Country Blues
<World Music Network RGNET-1388CD>
15. Little Red Rider
Nacomi Tanaka
<Swampie>
16. Mister Holland
Gregory Porter
All Rise
<Blue Note UCCQ-1122>
17. Everything You Touch Is Gold
Gregory Porter
All Rise
<Blue Note UCCQ-1122>
18. Together Is A Beautiful Place To Be
Nubya Garcia
Source
<Concord UCCO-1223>
19. September Fifteenth
Pat Metheny & Lyle Mays
As Falls Wichita, So Falls Wichita Falls
<ECM UCCE-9154>
世界の快適音楽セレクション
"快適音楽"を求めるギターデュオのゴンチチによる、ノンジャンル・ミュージック番組。
https://www4.nhk.or.jp/kaiteki/
放送日: 2020年9月12日(土)
放送時間: 午前9:00〜午前11:00(120分)
ゴンチチ
藤川パパQ
− 音楽って素晴らしい −
楽曲
01. アンダーソンの庭
ゴンチチ
(3分51秒)
<SONY ESCL-30013,30014>
02. The Night We Called It A Day
The Pied Pipers
(3分10秒)
<JASMINE MUSIC ASIN: B0009KIY7W>
03. Balkangeles
Pierre Bensusan
(5分17秒)
<MVD AUDIO DM 1014>
04. 「ポーギーとベス」から
アイ・ウォンツ・トゥ・ステイ・ヒア~アイ・ラヴズ・ユー・ポーギー
ガーシュウィン:作曲
(ソプラノ)エンジェル・ブルー
(バス・バリトン)エリック・オーウェンズ
(管弦楽)メトロポリタン歌劇場管弦楽団
(指揮)ディヴィッド・ロバートソン
(3分15秒)
<METROPOLITAN OPERA 810004201187>
05. Future Toyi Toyi
Keleketola!
(4分50秒)
<AHEAD Of Our TIME BRC 639>
06. Aquario
Nana Caymmi
(2分45秒)
<EMI 9091942>
07. Cimena Paradiso
Katherine Jenkins
(3分30秒)
<DECCA 088-860>
08. 「魂の城」から
第3曲 蔓植物
カイヤ・サーリアホ:作曲
(ソプラノ)ドーン・アップショウ
(合唱・管弦楽)フィンランド放送室内合唱団および放送交響楽団
(指揮)エサ・ペッカ・サロネン
(3分01秒)
<SONY SICC 17>
09. Awnafin
Tamikrest
(4分10秒)
<ライスレコード INR-7188>
10. Sentimiento Original
Tony Succar & Issac Delgado&Haila
(5分20秒)
<UNITY ENTERTAINMENT UN100001CD>
11. On The First Warm Day
Chris Connor
(2分43秒)
<WARNER WPCR-27298>
12. Bittersweet
Lianne La Havas
(4分50秒)
<WARNER MUSIC UK 9029525488>
13. Moons Of Titan
Jon Hassell
(4分15秒)
<NDEYA BRNDEYA 7CD>
14. Preconceito
Paulo Padilha
(3分42秒)
<DABLIU DISCOS BRASIL ASIN: B000GY8ZRA>
15. Near But Far Away
Quercus
(7分27秒)
<ECM ECM 2276>
16. 風の国
ゴンチチ
(4分03秒)
<SONY ESCL-30013,30014>
17. Loving You
Nancy Wilson & Peabo Bryson
(4分00秒)
<SONY SRCS-7649>
18. Loving You
Cyrille Aimee
(2分51秒)
<MACK AVENUE MAC-1144>
19. イパネマの娘
タクシー・サウダージ
(4分24秒)
<JA-BOSSA DISC JBD-003>
20. 蜜柑のみどり
マキガミサンタチ
(2分50秒)
<MAKIGAMI RECORD MKR-0015>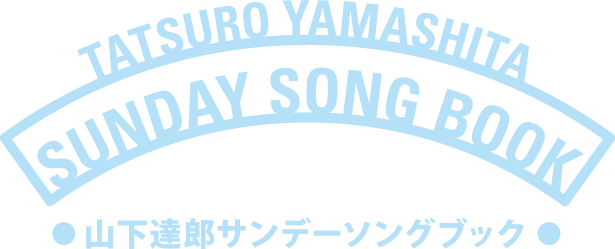 山下達郎の個人コレクションを使って発信される日本最高のオールディーズ・プログラム!!
JFN (TOKYO-FM系 全国38局ネット)毎週日曜日 14:00~14:55
https://www.tatsuro.co.jp/sunday/
棚からひとつかみ+リクエスト
2020年09月13日プレイリスト
01. 悲しみのJODY
山下達郎
1983
MELODIES
02. SOULFUL STRUT
YOUNG-HOLT UNLIMITED
1963
ソウルフル・ストラット
03. SEPTEMBER RAIN
FRANKIE VALLI
1967
TIMELESS
04. THE STUMBLE
JOHN MAYALL & THE BLUES BREAKERS
1967
A HARD ROAD
05. JUST MY IMAGINATION
THE TEMPTATIONS
1971
SKY'S THE LIMIT
06. VALERIE
JACKIE & THE STARLITES
1960
VALERIE
07. AM I BLUE
DINAH WASHINGTON
1962
TEARS & LAUGHTER
村上RADIO
https://www.tfm.co.jp/murakamiradio/index.html
~ 5分で聴けちゃうクラシック音楽 ~
01. ソナタ ホ長調 L.23
ドメニコ・スカルラッティ
アルド・チッコリーニ
スカルラッティ ソナタ集
エンジェルレコード
02. The Royal Fireworks-Suite~Minuet
Handel
The New Koto Ensemble Of Tokyo, Yoshikazu Fukumura cond.
Vivaldi/The Four Seasons Handel/Water Music • Royal Fireworks-Suites
EMI Angel Studio
03. Circus Polka - Composed For A Young Elephant
Igor Stravinsky
Works Of Igor Stravinsky
Sony Classical
04. 「巡礼の年」第1年<スイス>S160 ノスタルジア(ル・マル・デュ・ペイ)
リスト
ラザール・ベルマン
《巡礼の年》全曲
UNIVERSAL MUSIC
05. The Flight of the Bumblebee
Rachmaninov
Ruth Laredo
Rachmaninov The Complete Solo Piano Music
Sony Classical
06. The Flight Of The Bumblebee
Rachmaninov
Ofra Harnoy
Salut D'amour
RCA Red Seal
07. Flight Of The Bumble-bee
Rachmaninov
Isaac Stern
Humoresque - Favourite Violin Encores
CBS
08. パストラール(バレエ音楽"ジャンヌの扇"より)& トッカータ(ピアノのための3つの小作品より)
フランシス・プーランク
ウラディミール・ホロヴィッツ
HOROWITZ IN MEMORIAL
東芝EMI
09. フルート奏鳴曲 第2番 変ホ長調 BWV.1031
バッハ
加藤恕彦
加藤恕彦 フルート・リサイタル
東芝
10. Duetto buffo di due gatti (attrib. Rossini)
Rossini
Gerald Moore, Victoria De Los Angeles, Elisabeth Schwarzkopf, Dietrich Fischer-Dieskau
A Tribute To Gerald Moore
EMI
11. Suite-Vocalise, Op.41 No.2
ニコライ・メトネル
Brian Asawa
Vocalise / Marriner, Academy of St. Martin in the Fields
RCA Red Seal
12. PAVANE POUR UNE INFANTE DÉFUNTE
モーリス・ラヴェル
Die 12 Cellisten Der Berliner Philharmoniker
Fleur De Paris
EMI Classics
13. Cinema Paradiso:Love Theme
エンニオ・モリコーネ
Itzhak Perlman
Concertos,Sonatas and more…
Sony Classical
音楽の泉
クラシック音楽の入門番組として1949年に放送を開始、今日まで数多くの名曲を紹介してきました。ゆったりと流れる時間のおともに、「音楽の泉」でクラシック音楽をお楽しみください。
https://www4.nhk.or.jp/P685/
放送日: 2020年9月13日(日)
放送時間: 午前8時05分~午前8時55分(50分)
解説: 奥田佳道
「交響曲 第2番 変ロ長調 D.125」
シューベルト:作曲
(管弦楽)ヨーロッパ室内管弦楽団、(指揮)クラウディオ・アバド
(31分01秒)
<ポリドール F00G 20308/12>
「バイオリンと管弦楽のためのポロネーズ 変ロ長調 D.580」
シューベルト:作曲
(バイオリンと指揮)ピンカス・ズーカーマン、(管弦楽)セントポール室内管弦楽団
(5分54秒)
<PHILIPS PHCP-9032>
「歌曲集「美しい水車屋の娘」から 朝のあいさつ」
シューベルト:作曲
(テノール)ヨナス・カウフマン、(ピアノ)ヘルムート・ドイッチュ
(4分00秒)
<ユニバーサル UCCD-1284>
Another Country with Ricky Ross
Ricky Ross enters the landscape of Americana and alternative country. Expect to hear both classic and future classics, with Ricky taking a close look at the stories behind the songs
https://www.bbc.co.uk/programmes/b00hh26l
Chuck Prophet
Tue 8 Sep 2020
20:00
BBC Radio Scotland
https://www.bbc.co.uk/programmes/m000mbtf
Chuck Prophet co-hosts the programme from his home in San Francisco. He chooses his favourite country records and shares the stories behind the songs on his new album The Land That Time Forgot. Including music by Little Big Town, Patty Loveless, Johnny Cash, Glen Campbell and The Everly Brothers.
Music Played
01. Summertime Thing
Chuck Prophet
BOTH SIDES NOW: THE SPIRIT OF AMERICANA
GRAVITY
02. My Babe
The Everly Brothers
03. That's How I Got To Memphis
Tom T. Hall
THE BEST OF
SPECTRUM MUSIC
04. Rainbow Road
Arthur Alexander
05. Tennessee Stud
Chet Atkins & Jerry Reed
06. Husbands And Wives
Roger Miller
07. Girl Crush
Little Big Town
PAIN KILLER
CAPITOL
08. The Folk Singer
Johnny Cash
09. Hey Little One
Glen Campbell
10. Clay Pigeons
Blaze Foley
Live At The Austin Outhouse
11. Timber, I'm Falling In Love
Patty Loveless
12. Temple Beautiful
Chuck Prophet
13. Get Off The Stage
Chuck Prophet
GET OFF THE STAGE
YEP ROC RECORDS
14. Nixonland
Chuck Prophet
15. Best Shirt On
Chuck Prophet
THE LAND THAT TIME FORGOT
YEP ROC RECORDS
16. Marathon
Chuck Prophet & Stephanie Finch
THE LAND THAT TIME FORGOT
YEP ROC RECORDS
17. Willie And Nilli
Chuck Prophet
THE LAND THAT TIME FORGOT
YEP ROC RECORDS
18. High As Johnny Thunders
Chuck Prophet
19. Love Doesn't Come From The Barrel Of A Gun
Chuck Prophet
20. Paying My Respects To The Train
Chuck Prophet
The Folk Show with Mark Radcliffe
Mark Radcliffe explores the wide range of traditional and contemporary folk and acoustic music from around the UK and the world, with regular interviews and live sessions from folk's finest performers
https://www.bbc.co.uk/programmes/b01phglj
Richard and Linda Thompson
Wed 9 Sep 2020
21:00
BBC Radio 2
https://www.bbc.co.uk/programmes/m000mdfy
This week, folk rock legends Richard Thompson and Linda Thompson talk about the music they made during a momentous 10-year coupling from 1972 to 1982.
They've long since parted ways, but the recordings from that time remain classics of the genre. Their albums, and more besides, are available on a new eight-disc box set called Hard Luck Stories.
Mark speaks to both Richard and Linda about their creative (and, ultimately, tempestuous) partnership.
Plus the usual mix of exciting new releases and news from the folk world.
Music Played
01. Strange Girl
Laura Marling
02. Grinnin' In Your Face
Amythyst Kiah
03. The Golden Castle/ May Ban
The Mulcahy Family
04. Hion Daila Horo Ri Ho Hion Daila La
Garefowl
05. Sweet Little Rock 'n' Roller
The Bunch
06. When I Get To The Border
Richard & Linda Thompson
07. Hokey Pokey
Richard & Linda Thompson
08. Dimming Of The Day
Richard & Linda Thompson
09. O-U-T Spells Out
Kathryn Tickell & The Darkening
10. The Green Man
Brona McVittie
The Country Show with Bob Harris
Country music news, reviews and interviews, with Bob Harris
https://www.bbc.co.uk/programmes/b006x527
Mandy Barnett
Thu 10 Sep 2020
21:00
BBC Radio 2
https://www.bbc.co.uk/programmes/m000mc77
Bob's joined in session by Nashville's premiere torch singer - Mandy Barnett - with music from her new album of classic country "A Nashville Songbook" !
Mandy started singing at five years-old & just kept going.
Her style is rooted in the classic country and pop crooning of iconic singers and timeless sounds. She delves into a song with a keen interpretative sense, getting right down to its emotional core and rendering a powerhouse performance through her "pipes of steel" (Los Angeles Times). As one record executive put it, "Mandy Barnett is a song's best friend."
Barnett first gained national prominence as the original star of the musical "Always...Patsy Cline" at Nashville's famed Ryman Auditorium.
Barnett, as Cline, performs on the original cast soundtrack album and is the only actress to have played the role on the historic Ryman stage where Cline's legend began. The Ryman shows sold out nightly and received rave reviews, and Barnett has wowed critics and audiences ever since with her concerts and recordings.
Barnett's critically lauded albums include "I've Got a Right to Cry", named the "Top Country Album" by Rolling Stone in the year of its release and produced by renowned Nashville Sound pioneer Owen Bradley, who also produced Cline's most loved chart-toppers (as well as producing Loretta Lynn, Brenda Lee, and k.d. lang).
Music Played
01. Mr Lonely
Midland
DOWNLOAD SINGLE
BIG MACHINE
02. Western Swing & Waltzes
Colter Wall
WESTERN SWING & WALTZES
LA HONDA/THIRTY TIGERS
03. Crowded Table
The Highwomen
THE HIGHWOMEN
LOW COUNTRY SOUND/ELEKTRA RECORDS
04. The Past Is The Past
Brandy Clark
YOUR LIFE IS A RECORD
WARNER MUSIC NASHVILLE
05. Tequila
Dan + Shay
DAN + SHAY
WARNER NASHVILLE
06. There Stands The Glass
Webb Pierce
BIG COUNTRY CLASSICS VOLUME 8: 20 NUMBER 1 HITS OF THE '60S
TRAX MUSIC
07. Help Me Make It Through The Night
Mandy Barnett
(Country Show Home Session)
08. It's Now Or Never
Mandy Barnett
(Country Show Home Session)
09. Love Hurts
Mandy Barnett
(Country Show Home Session)
10. This Too Shall Pass
Fanny Lumsden
FALLOW
COOKING VINYL AUSTRALIA
11. No Vale la Pena
The Mavericks
EN ESPANOL
MONO MUNDO RECORDINGS/THIRTY TIGERS
12. Hell's Half Acre
Granville Automatic
TINY TELEVISIONS
SELF RELEASED
13. I Hope
Gabby Barrett
SINGLE
WARNER NASHVILLE
14. Country State Of Mind
Josh Turner (feat. Chris Janson)
COUNTRY STATE OF MIND
MCA NASHVILLE
Private Passions
Guests from all walks of life discuss their musical loves and hates.
https://www.bbc.co.uk/programmes/b006tnv3
Anthony David
Sun 13 Sep 2020
12:00
BBC Radio 3
https://www.bbc.co.uk/programmes/m000mcd7
Professor Anthony David works at the mysterious interface between the mind, the brain and the body. The Director of the Institute of Mental Health at University College London, he's published 13 books and more than 600 academic articles, and his work focuses on illnesses at the edge of human understanding.
He tells Michael Berkeley about some of the patients he's tried to help over the years: a man who thought he was dead; a strong teenage boy who appeared to be paralysed despite no detectable physical cause; and the manic patient he bonded with during a piano and guitar jamming session in the hospital gymnasium.
Music has been central to Anthony's life since he played the flute in Beethoven's Ninth Symphony in his primary school orchestra. He chooses that piece and complements it with Dudley Moore's hilarious homage to Beethoven. And we hear music Anthony loves from Debussy, Copland, Bach and Sondheim as well as from a school friend who went on to become one of our most celebrated jazz pianists.
Producer: Jane Greenwood
A Loftus Media production for BBC Radio 3
Music Played
00:00
Ludwig van Beethoven
Symphony no.9 in D minor (Choral) (Finale)
Orchestra: New York Philharmonic
Conductor: Leonard Bernstein
00:00
Dudley Moore
And The Same To You
Performer: Dudley Moore Trio
00:00
Claude Debussy
Prelude a l'apres-midi d'un faune
Orchestra: Royal Concertgebouw Orchestra
Conductor: Bernard Haitink
00:00
Aaron Copland
Quiet City
Orchestra: Nashville Chamber Orchestra
Conductor: Paul Gambill
00:00
Joni Mitchell
Both Sides Now
Performer: David Newton
https://davidnewtonjazzpiano.com/about/
00:00
Johann Sebastian Bach
Sonata no.1 in G minor for violin solo, BWV.1001 (1st mvt: Adagio)
Performer: Felix Ayo
00:00
Stephen Sondheim
I'm Still Here (Follies)
Performer: Millicent Martin
Jazz records from across the genre, played in special sequences to highlight the wonders of jazz history. All pieces have been specifically requested by Radio 3 listeners
https://www.bbc.co.uk/programmes/b006tnn9
Sun 13 Sep 2020
16:00
BBC Radio 3
https://www.bbc.co.uk/programmes/m000ml8x
Alyn Shipton plays jazz records from across the genre as requested by Radio 3 listeners, including music by Oscar Peterson, Pat Metheny and Annie Ross.
Music Played
01. I Want To Be Happy
Oscar Peterson
PLAYS THE HARRY WARREN AND VINCENT YOUMANS
SOLAR
02. St Louis Blues
Dave Brubeck
JAZZ GOES TO JUNIOR COLLEGE
COLUMBIA
03. I'll Remember April
Lee Konitz, Gerry Mulligan, Chet Baker
COMPLETE 1953 HAIG PERFORMANCES
JAZZ FACTORY
04. I got rhythm
Django Reinhardt
AMERICANS IN PARIS PART Ⅱ
NAXOS
05. The Battle Of Algiers
Tom Bancroft
PIEOLOGY
CABER
06. Hot Mustard
Fletcher Henderson
FLETCHER HENDERSON 1926-1927
CLASSICS
07. Air Mail Special
Lionel Hampton
HAMP'S BIG BAND
AUDIO FIDELITY
08. Li'L Darlin
Dave Lambert, Jon Hendricks & Annie Ross
THE EARLY YEARS 1954-9
ACROBAT
09. I Was Doin' All Right
Annie Ross
THE GASSER (FROM 4 CLASSIC ALBUMS PLUS)
AVID
10. Twisted
Annie Ross, Dave Lambert & Jon Hendricks
THE EARLY YEARS 1954-9
ACROBAT
11. Summer Hallucinations
Stan Tracey
ALICE IN JAZZLAND
RESTEAMED
12. The Way Up - Opening
Pat Methany
THE WAY UP (68:10)
NONESUCH