音楽の泉
クラシック音楽の入門番組として1949年に放送を開始、今日まで数多くの名曲を紹介してきました。ゆったりと流れる時間のおともに、「音楽の泉」でクラシック音楽をお楽しみください。
https://www4.nhk.or.jp/P685/
ベートーベンの交響曲第4番
放送日: 2020年11月 1日(日)
放送時間: 午前8時05分~午前8時55分(50分)
解説: 奥田佳道
交響曲 第4番 変ロ長調 作品60
ベートーベン:作曲
(管弦楽)ライプチヒ・ゲヴァントハウス管弦楽団
(指揮)リッカルド・シャイー
(29分34秒)
<ユニバーサル UCCD-1307>
「騎士のバレエ」のための音楽から 行進曲、終曲
ベートーベン:作曲
(管弦楽)スウェーデン室内管弦楽団
(指揮)トーマス・ダウスゴー
(3分38秒)
<SIMAX PSC 1179>
ロマンス ヘ長調 作品50
ベートーベン:作曲
(バイオリン)クリスティアン・テツラフ
(管弦楽)チューリヒ・トーンハレ管弦楽団
(指揮)デーヴィッド・ジンマン
(8分10秒)
<BMG BVCE-38094>
ウィークエンドサンシャイン
ブロードキャスター、ピーター・バラカンのナビゲートで送るウィークエンド・ミュージックマガジン。独特の嗅覚とこだわりの哲学でセレクトしたグッド・サウンドと、ワールドワイドな音楽情報を伝える。
https://www4.nhk.or.jp/sunshine/
放送日: 2020年10月31日(土)
放送時間: 午前 7:20~午前9:00(100分)
ピーター・バラカン
https://www4.nhk.or.jp/sunshine/66/
THIS WEEK'S PLAYLIST
01. Where Is Our Love Song
Stevie Wonder(feat. Gary Clark Jr.)
<Oh What The Fuss>
02. Can't Put It In The Hands Of Fate
Stevie Wonder(feat. Rapsody, Cordae, Chika & Busta Rhymes)
<Oh What The Fuss>
03. Born to Be Free
Van Morrison
<Exile>
04. As I Walked Out
Van Morrison
<Exile>
05. No More Lockdown
Van Morrison
<Exile>
06. 4% Pantomime
The Band
Cahoots
<Capitol TOCP-65579>
07. Cherish The Ladies; Double Jig
The Chieftains
The Best Of The Chieftains
<Sony SICP-20443-4>
08. A Stor Mo Chroi
The Chieftains w. Bonnie Raitt
The Best Of The Chieftains
<Sony SICP-20443-4>
09. イウタ ウポポ
安東ウメ子
ウポポ サンケ
<Chikar Studio CKR-0106>
10. Bageshri Alap
Rakesh Chaurasia
Japan Tour in Tokyo(Live at Hamarikyu Asahi Small Hall, Tokyo, 2019)
<Rabit>
11. 驟雨
山本邦山 & 菊地雅章
銀界
<Philips 32JD-88>
12. Aria/ Variatio 1 A 1 Clav./ Variatio 2 A 1 Clav.
Keith Jarrett
Goldberg Variations
<ECM POCC-1504>
13. Prayer
Keith Jarrett
Death And The Flower
<Impulse! AS-9301>
世界の快適音楽セレクション
"快適音楽"を求めるギターデュオのゴンチチによる、ノンジャンル・ミュージック番組。
https://www4.nhk.or.jp/kaiteki/
放送日: 2020年10月31日(土)
放送時間: 午前9:00〜午前10:55(115分)
渡辺亨
− 知的な音楽 −
楽曲
「ガロア」
ゴンチチ
(4分45秒)
<EPIC ESCB1059>
「Where Is The Love」
Roberta Flack & Donny Hathaway
(2分22秒)
<ワーナーミュージック WPCR-15125>
「Two Lyric Pieces」
John Lewis
(6分10秒)
<COLLECTABLES COL-CD-6251>
「菩薩(Bodhisattva)」
Steely Dan
(3分46秒)
<MCA MVCZ10073>
「Between The Sheets」
Dawn Wall & Artificial Intelligence
(4分25秒)
<Aei ASIN:B017WZO6UU>
「Olhos De Saudade」
Nana Caymmi
(3分55秒)
<EMI 9091942>
「ガートルードの肖像」
Adriana Calcanhotto
(1分18秒)
<EPIC/SONY ESCA6351>
「モーン・ハブズ・ヴァケーション1」
フランク・ザッパ:作曲
(管弦楽)ロンドン交響楽団
(指揮)ケント・ナガノ
(4分50秒)
<RYKODISC RCD10022>
「Eden」
Talk Talk
(7分41秒)
<EMI 724359145525>
「Homage To Delia Derbyshire ♯17」
Martin Hannett
(2分06秒)
<OZITDAN CD-9991>
「Black Velvet」
Sonny Clark
(3分23秒)
<BLUE NOTE REC. NO INFORMATION>
「Gibraltar」
Abd Al Malik
(3分53秒)
<P-VINE PCD23909>
「Anoitecer」
Ze Miguel Wisnik
(3分48秒)
<MAIANGA MG0901C>
「Event IV」
George Russell & Swedish Radio Jazz Group
(9分24秒)
<SOUL NOTE REC. ASIN:B000003ZX4>
「学園祭の準備」
ゴンチチ
(2分06秒)
<(株)フライングドッグ VTCL-60471>
「Keeping Distance」
Brad Mehldau
(2分52秒)
<ワーナーミュージック WPCR-18355>
「The Last Waltz」
畠山美由紀
(3分49秒)
<RAMBLING REC. NO INFORMATION>
「So Para Ficar」
Rodrigo Carazo
(3分19秒)
<BAR BUENOS AIRES RCIP-0308>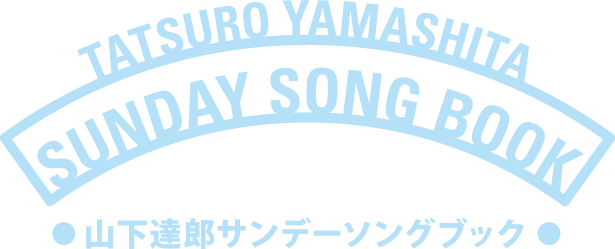 山下達郎の個人コレクションを使って発信される日本最高のオールディーズ・プログラム!!
JFN (TOKYO-FM系 全国38局ネット)毎週日曜日 14:00~14:55
https://www.tatsuro.co.jp/sunday/
秋の山下達郎で棚からひとつかみ
2020年11月01日プレイリスト
01. RECIPE
山下達郎
2019
02. ムーンライト
山下達郎
1986
POCKET MUSIC
11月25日 2020リマスター盤発売
03. JUNGLE SWING
山下達郎
14/10/10
名古屋ボトムライン
04. POCKET MUSIC
山下達郎
14/10/10
名古屋ボトムライン
06. RIDE ON TIME (ACAPPELLA CM 30sec)
山下達郎
1980
CM全集 VOL.2
07. 蒼氓
山下達郎
1988
僕の中の少年
11月25日 2020リマスター盤発売
Another Country with Ricky Ross
Ricky Ross enters the landscape of Americana and alternative country. Expect to hear both classic and future classics, with Ricky taking a close look at the stories behind the songs
https://www.bbc.co.uk/programmes/b00hh26l
Black History Month
Tue 27 Oct 2020
20:00
BBC Radio Scotland
https://www.bbc.co.uk/programmes/m000nt
Celebrating the huge contribution to Country and Roots music from African American artists, plus the new generation of black singer-songwriters that are telling their own story. Featuring archive interviews with Darius Rucker, Rhiannon Giddens and her band Carolina Chocolate Drops, Brittany Howard from Alabama Shakes and Nashville record producer Buddy Miller.
Music Played
01. Dirt Road
Rvshvd
02. Kiss an Angel Good Morning
Charley Pride
CHARLEY PRIDE SINGS HEART SONGS
RCA
03. Hold On
Yola
SINGLE
WHY QUEUE RECORDS
04. Under The Devil's Knee
Tre Burt
05. That's How I Got To Memphis
Solomon Burke
NASHVILLE
SNAPPER
06. Color Him Father
Linda Martell
07. Don't Think I Don't Think About It
Darius Rucker
LEARN TO LIVE
CAPITOL RECORDS NASHVILLE
08. I'm So Lonesome I Could Cry
Al Green
09. Black Like Me
Mickey Guyton
10. Walk Right In
Cortelia Clark
11. Bye Bye Love
Ray Charles
MODERN SOUNDS IN COUNTRY AND WESTERN MUSIC VOL.1 AND 2
EMIDISK
12. Behind Closed Doors
Bobby Womack
13. South Gotta Change
Adia Victoria
14. Fox Chase
DeFord Bailey
15. Worldwide Beautiful
Kane Brown
MIXTAPE VOL.1
16. Sitting On Top Of The World
Mississippi Sheiks
17. Read 'em John
Carolina Chocolate Drops
LEAVING EDEN
18. Waterboy
Rhiannon Giddens
TOMORROW IS MY TURN
NONESUCH
19. Blue Yodel #9 (Standing on the Corner)
Jimmie Rodgers & Louis Armstrong
THE VERY BEST OF JIMMIE RODGERS
CAMDEN
20. Old Town Road
Lil Nas X (feat. Billy Ray Cyrus)
NOW THAT'S WHAT I CALL MUSIC! 103 (VARIOUS ARTISTS)
NOW
21. Hold On
Alabama Shakes
HOLD ON
ROUGH TRADE
22. Let Us Break Bread Together
The Blind Boys of Alabama
The Folk Show with Mark Radcliffe
Mark Radcliffe explores the wide range of traditional and contemporary folk and acoustic music from around the UK and the world, with regular interviews and live sessions from folk's finest performers
https://www.bbc.co.uk/programmes/b01phglj
Donald Shaw and Dirk Powell
Wed 28 Oct 2020
21:00
BBC Radio 2
https://www.bbc.co.uk/programmes/m000nvb3
This week, Scotsman Donald Shaw and American Dirk Powell make an exclusive 'celtic connection'.
Donald, a composer and musician who co-founded the band Capercaillie, has produced the latest album by Dirk Powell, the Louisiana-based fiddle and banjo master.
Music Played
01. Ragged Heroes
The Albion Band
02. Antigonish
Polly Bolton
03. Autumn Gold
Andy Irvine & Paul Brady
04. A Cut Above/ The Hesleyside Reel
Will Pound
05. Olivia
Dirk Powell
06. Waterbound (Exclusive Session)
Dirk Powell (feat. Donald Shaw, Michael McGoldrick & Rainy Eyes)
07. Les Yeux de Rosalie
Dirk Powell
08. Farmer Sun
Jez Lowe
09. Bonfrost
The Nordic Fiddlers Bloc
10. For All You Give
The Paper Kites (feat. Lucy Rose)
The Country Show with Bob Harris
Country music news, reviews and interviews, with Bob Harris
https://www.bbc.co.uk/programmes/b006x527
Cam
Thu 29 Oct 2020
21:00
BBC Radio 2
https://www.bbc.co.uk/programmes/m000ns87
Cam joins Bob in the studio, playing live and discussing her long awaited second album "The Otherside" due out tomorrow.
It's been five years since her last album, and anticipation is high, especially after the success of songs like "Diane" and "Classic" - all will be revealed tonight!
Plus an exclusive song from Keith Urban and all you need to know about country in 2020!
Music Played
01. What You See Is What You Get
Luke Combs
WHAT YOU SEE IS WHAT YOU GET
COLUMBIA NASHVILLE
02. Head Over Wheels
The Cadillac Three
TABASCO & SWEET TEA
BIG MACHINE
03. Crawl Into The Promised Land
Rosanne Cash
DOWNLOAD SINGLE
DECCA RECORDS
04. Maybe California
Neal Casal
FADE AWAY DIAMOND TIME
ROYAL POTATO FAMILY
05. L.A. Freeway (Live in New York 1972)
Jerry Jeff Walker
THE ULTIMATE COLLECTION
UMG
06. Pancho and Lefty
Townes Van Zandt
LEGEND: THE VERY BEST OF TOWNES VAN ZANDT
CHARLY RECORDS
07. Diane
Cam
(Country Show Session)
https://www.amazon.co.uk/Diane-Cam/dp/B076LFWNSJ/
08. Forgetting (When I'm Alone)
Cam
(Country Show Session)
09. Like A Movie
Cam
THE OTHERSIDE
SONY MUSIC
10. High Note
Brothers Osborne
SKELETONS
SPINEFARM RECORDS/EMI NASHVILLE
Desert Island Discs
Desert Island Discs was created by Roy Plomley in 1942, and the format is simple
Eight tracks, a book and a luxury: what would you take to a desert island? Guests share the soundtrack of their lives
https://www.bbc.co.uk/programmes/b006qnmr
Hilary McGrady
Sun 1 Nov 2020
11:00
BBC Radio 4
https://www.bbc.co.uk/programmes/m000p0l9
Hilary McGrady is Director General of the National Trust.
She was born in Lisburn, Northern Ireland, in 1966, where her father was a builder while her mother looked after Hilary and her two older siblings. She spent her childhood roaming the fields near her home, 20 miles outside Belfast. She went to art college after school where she met her husband, Frank. Their relationship initially caused difficulty for her family who were staunch Protestants and unionists, while Frank's came from a Catholic, nationalist area.
After finishing her degree in Graphic Design, Hilary worked as a designer before moving into marketing and then into the charity sector for an organisation called Arts & Business. After working on Belfast's ultimately unsuccessful bid to become European Capital of Culture she joined the National Trust in 2006 as regional director for Northern Ireland. She moved around the organisation, taking on ever bigger roles with every move, becoming Chief Operating Officer in 2014. She succeeded Dame Helen Ghosh as Director General in March 2018. Her major priority for the National Trust over the next decade is to tackle climate change and biodiversity, and she set out a ten-year plan in January 2020 to coincide with the Trust's 125th anniversary.
Hilary lives in County Antrim with her husband. They have three grown-up children, a dog and 16 ducks. She lists her interests as the arts, gardening and hill walking.
Presenter: Lauren Laverne
Producer: Cathy Drysdale
Music Played
01. The Lark Ascending
Composer: Ralph Vaughan Williams
Performer: Tasmin Little
Orchestra: BBC Symphony Orchestra
Conductor: Sir Andrew Davis
CLASSIC HITS 3
WARNER CLASSICS
02. How Great Thou Art
Chris Rice
PEACE LIKE A RIVER (THE HYMNS PROJECT)
INO RECORDS
03. Blue Monday
New Order
SUBSTANCE 1987
FACTORY RECORDS
04. She moved through the fair
Cara Dillon
HILL OF THIEVES
CHARCOAL RECORDS
05. One
U2
ACHTUNG BABY
UNIVERSAL-ISLAND RECORDS LTD.
06. Just Say Yes
Snow Patrol
JUST SAY YES (SINGLE)
POLYDOR LTD.
07. Gabriel's Oboe
Ennio Morricone
ENNIO MORRICONE: THE PLATINUM COLLECTION
VIRGIN RECORDS LTD.
08. Paradise
George Ezra
STAYING AT TAMARA'S
SONY MUSIC
Private Passions
Guests from all walks of life discuss their musical loves and hates.
https://www.bbc.co.uk/programmes/b006tnv3
Sarah Perry
Sun 1 Nov 2020
12:00
BBC Radio 3
https://www.bbc.co.uk/programmes/m000p2c9
Sarah Perry's novels are like extraordinary highly coloured dreams - or nightmares. Her bestseller The Essex Serpent features a mythical sea-creature that roams the Blackwater marshes, and the novel that followed, Melmoth, is a terrifying gothic tale with a female ghost who always seems to be just behind you, almost out of sight.
In Private Passions, Sarah Perry talks to Michael Berkeley about ghosts and Gothic nightmares, and admits that the ghost in Melmoth haunted her too. She wrote the book high on painkillers amidst the 'torment' of spinal collapse, an experience of pain which thankfully she recovered from, but which has changed her view of life. She looks back on her upbringing in the Strict Baptist Chapel, in which popular culture was banned – but classical music was played on speakers so large they reached her shoulders, and Beethoven blasted her out of bed at night.
She talks too about Essex, and trying to live down the social shame of being an "Essex Girl" – before realising that Essex girls have a proud tradition, and being an Essex girl was something to aspire to: loud, pleasure-loving, refusing to fit in.
Sarah Perry was a viola player as a child, and her music choices include one of Hindemith's sonatas for viola – which she describes as "the Essex girl of instruments". She also loves late Beethoven quartets, and Dvorak, and Bach, and the contemporary composer Stephen Crowe, whose setting of fragments from Sappho is one of her choices. She hates jazz – well, almost all jazz. She invites us to hear the one track that completely seduced her.
A Loftus Media production for BBC Radio 3
Produced by Elizabeth Burke
Music Played
00:00
Paul Hindemith
Viola Sonata, Op.11 no.4 (1st mvt: Fantasie)
Performer: Nobuko Imai
Performer: Roland Pöntinen
00:00
Ludwig van Beethoven
String Quartet in E flat major, Op.127 (1st mvt: Maestoso)
Ensemble: Alban Berg Quartett
00:00
George Gershwin
I Loves You, Porgy (Porgy and Bess)
Ensemble: Bill Evans Trio
00:00
Johannes Brahms
Intermezzo in B minor, Op.119 no.1
Performer: Anna Scott
00:00
Antonín Dvořák
Song to the Moon (Rusalka)
Singer: Emalie Savoy
Orchestra: Brandenburgisches Staatsorchester Frankfurt
Conductor: Matthias Foremny
00:00
Stephen Crowe
Honeyvoiced Mythweaver
Performer: Maximilian Ehrhardt
Conductor: Chloe Weiss
00:00
Benedetto Marcello
Concerto in D minor, BWV.974 (2nd mvt: Adagio)
Performer: Víkingur Ólafsson
Music Arranger: Johann Sebastian Bach
Jazz records from across the genre, played in special sequences to highlight the wonders of jazz history. All pieces have been specifically requested by Radio 3 listeners
https://www.bbc.co.uk/programmes/b006tnn9
Sun 1 Nov 2020
16:00
BBC Radio 3
https://www.bbc.co.uk/programmes/m000p2cc
Alyn Shipton with jazz records from across the genre, as requested by Radio 3 listeners, with music today from Ahmad Jamal, Billie Holiday and Vic Dickenson.
Music Played
01. Moment's Notice
Buddy Rich
VERY ALIVE AT RONNIE SCOTT'S
BGO
02. Ponciana
Ahmad Jamal
AT THE PERSHING/ BUT NOT FOR ME
CHESS (MCA)
03. My One And Only Love
Ben Webster & Art Tatum
THE ALBUM
ESSENTIAL JAZZ CLASSICS
04. Back In Your Own Backyard
Billie Holiday
ALL OF ME
MARSHALL CAVENDISH
https://www.amazon.co.uk/All-Me-Billie-Holiday/dp/B001A78HDE/
05. Russian Lullaby
Vic Dickenson
FIVE CLASSIC ALBUMS PLUS
AVID
06. Get Out Of Town
Jack Sheldon
THE QUARTET AND THE QUINTET
PACIFIC JAZZ
07. Wonder Why
Scott Hamilton & Rossano Sportiello
MIDNIGHT AT NOLA'S PENTHOUSE
ARBORS
08. Hay! It's Samba De Hay
Simon Deeley's Blue Haze Quartet
FROM THE BLUE HILLS
SIMON DEELEY
09. My Wild Irish Rose
Keith Jarrett
LA FENICE
ECM