音楽の泉
クラシック音楽の入門番組として1949年に放送を開始、今日まで数多くの名曲を紹介してきました。ゆったりと流れる時間のおともに、「音楽の泉」でクラシック音楽をお楽しみください。
https://www4.nhk.or.jp/P685/
放送日: 2021年 5月30日(日)
放送時間: 午前8時05分~午前8時55分(50分)
解説: 奥田佳道
楽曲
交響曲 第3番 変ホ長調 作品97「ライン」
シューマン:作曲
(管弦楽)バイエルン放送交響楽団
(指揮)ラファエル・クーベリック
(34分57秒)
<CBS/SONY 75DC 840-2>
ロマンス 作品94第2
シューマン:作曲
クライスラー:編曲
(バイオリン)イヴリー・ギトリス
(ピアノ)岩崎淑
(4分30秒)
<ファンハウス FHCE-2026>
ウィークエンドサンシャイン
ブロードキャスター、ピーター・バラカンのナビゲートで送るウィークエンド・ミュージックマガジン。独特の嗅覚とこだわりの哲学でセレクトしたグッド・サウンドと、ワールドワイドな音楽情報を伝える。
https://www4.nhk.or.jp/sunshine/
放送日: 2021年 5月29日(土)
放送時間: 午前 7:20~午前 9:00(100分)
ピーター・バラカン
https://www4.nhk.or.jp/sunshine/66/
アル・シュミット特集
THIS WEEK'S PLAYLIST
01. Twistin' the Night Away
Sam Cooke
(2分37秒)
Portrait Of A Legend 1951-1964
<ABKCO 0602498074466>
02. That Lucky Old Sun
Big Mama Thornton
(3分32秒)
Stronger Than Dirt
<MERCURY SR61225>
03. Somebody To Love
Jefferson Airplane
(4分07秒)
Bless Its Pointed Little Head
<RCA BVCM37629>
04. Only You Know And I Know
Dave Mason
(4分05秒)
Alone Together
<GEFFEN UICY94647>
05. Fountain of Sorrow
Jackson Browne
(6分44秒)
Late For The Sky
<ASYLUM WPCR663>
06. Ambulance Blues
Neil Young
(8分52秒)
On the Beach
<REPRISE WPCR11671>
07. Breezin'
George Benson
(5分36秒)
Breezin'
<WARNER BROS. WPCR25050>
08. Nightmoves
Michael Franks
(3分52秒)
The Art Of Tea
<WARNER BROS. WPCR75209>
09. FM
Steely Dan
(4分46秒)
Gold
<MCA MVCM107>
10. B Minor Waltz (For Ellaine)
Bill Evans
(3分20秒)
You Must Believe In Spring
<WARNER BROS. 28P2-2474>
11. Driving
Everything But The Girl
(3分54秒)
The Language Of Life
<CHERRY RED TRPD0005>
12. You Don't Know Me
Ray Charles with Diana Krall
(3分52秒)
Genius Loves Company
<CONCORD VICP62808>
13. Breakfast In Bed
Shelby Lynne
(3分19秒)
Just A Little Lovin'
<LOST HIGHWAY B0009789-02>
14. I'm A Fool To Want You
Bob Dylan
(4分42秒)
Shadows In The Night
<SONY SICP4391>
15. In The Wee Small Hours Of The Morning
Willie Nelson
(2分55秒)
That's Life
<SONY SICP6379>
世界の快適音楽セレクション
"快適音楽"を求めるギターデュオのゴンチチによる、ノンジャンル・ミュージック番組。
https://www4.nhk.or.jp/kaiteki/
放送日: 2021年 5月29日(土)
放送時間: 午前 9:00〜午前10:55(115分)
− また出てきた虫の音楽 −
楽曲
「春蝉」
ゴンチチ
(2分46秒)
<EPIC ESCL-3738>
「夜の生物 第1楽章 ブラインド・バグ」
Duke Ellington & His Orchesta
(4分01秒)
<WARNER MUSIC WPCR 29290>
「Blight Of The Fumble Bee」
Paul Desmond & Gerry Mulligan
(6分57秒)
<SONY JAPAN B01M4R3I40>
「蛹化の女」
戸川純
(5分14秒)
<アルファレコード 38XA-22>
「バッタの2つのダンス 悲しい踊り、明るい踊り」
ペテリス・プラキデス:作曲
(バイオリン)ギドン・クレーメル
(2分01秒)
<WARNER MUSIC WPCS-5701>
「「2つの昆虫の小品」から バッタ」
ブリテン:作曲
(オーボエ)フランソワ・ルルー
(ピアノ)エマニュエル・ストロッセル
(3分19秒)
<HARMONIA MUNDI HMN911556>
「Cicada(蝉)」
Hazmat Modine
(4分50秒)
<RICE REC. JAR-5225>
「Ultimo Desejo~Acontece」
Nana Caymmi
(6分25秒)
<EMI 9091942>
「テントウムシやーい!(Djindji Rindji Bubamara)」
Emir Kusturica & The No Smoking Orchestra
(5分01秒)
<UNIVERSAL POCP-7497>
「Butterfly Baby」
Bobby Rydell
(1分18秒)
<MSI MSIG 1204>
「Chitinous」
The Chitinous Ensemble
(8分25秒)
<VOCALION CDSML 8405>
「Buche Y Pluma `Na Ma'」
Bebo Valdes Trio
(4分01秒)
<CHRYSALIS B00005J9II>
「アルカロイド 雑木林は愛の詩」
志人 & スガダイロー
(7分26秒)
<VELVETSUN PRODUCTS VSP-0003>
「「8つの夜想曲」から 第5番しゃくとり虫」
プーランク:作曲
(ピアノ)パスカル・ロジェ
(1分20秒)
<POLYDOR POCL-3985,3986>
「Poor Butterfly」
宮沢昭
(5分17秒)
<キングレコード B07HGR7NW2>
「Hey There Little Insect」
Jonathan Richman & The Modern Lovers
(3分11秒)
<MUSIC ON VINYL MOVLP1686>
「黒い蟻の生活」
ゴンチチ
(2分29秒)
<EPIC/SONY ESCB1647>
「Cha Cha Cha Bay」
Camille Feruzi
(2分58秒)
<RICE REC. NWR-4002>
「Enterprise」
山本精一
(2分14秒)
<P-VINE PCD-26081>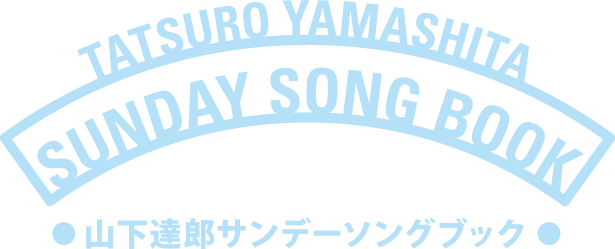 山下達郎の個人コレクションを使って発信される日本最高のオールディーズ・プログラム!!
JFN (TOKYO-FM系 全国38局ネット)毎週日曜日 14:00~14:55
https://www.tatsuro.co.jp/sunday/
棚からひとつかみ
2021年05月30日プレイリスト
01. MUSIC BOOK (LIVE)
山下達郎
18/11/02
カルッツ川崎
02. I CAN SEE FOR MILES
THE WHO
1967
恋のマジック・アイ
03. I LOVE YOU PRETTY BABY
TOUCH OF CLASS
1976
I'M IN HEAVEN
04. (YOU) GOT WHAT I NEED
FREDDIE SCOTT
1968
CRY TO ME
05. WHEN YOU GET RIGHT DOWN TO IT
BARRY MANN
1971
LAY IT ALL OUT
06. STRANGER IN PARADISE
JOHNNY MATHIS
1959
HEAVENLY
07. FOREVER MINE
山下達郎
(おうちカラオケ)
宮治淳一のラジオ名盤アワー
ラジオ日本レコード室にある、ラジオ関東時代からの8万枚以上の洋楽レコードから、宮治淳一が選曲してあなたにお届けします。
曲のエピソードや、その時代背景とともに紹介していきます。
http://www.jorf.co.jp/?program=miyaji
放送日: 2021年 5月30日(日)
Roger Hawkins 追悼特集
2021年05月30日プレイリスト
01. Since You've Been Gone (Sweet, Sweet Baby)
Aretha Franklin
02. When A Man Loves A Woman
Percy Sledge
男が女を愛する時
03. Tell Mama
Etta James
04. Funky Broadway
Wilson Pickett
05. For What It's Worth (Stop, Hey What's That Sound)
Cher
06. Oh Me Oh My (I'm A Fool For You Baby)
Lulu
07. Take A Letter Maria
R.B.Greaves
08. I'll Be Long Gone
Boz Scaggs
09. Forty Days
Ronnie Hawkins
10. I Won't Be Hangin' Around
Linda Ronstadt
11. Heavy Makes You Happy Sha Na Boom Boom
The Staple Singers
12. Kodachrome
Paul Simon
僕のコダクローム
13. Torn Between Two Lovers
Mary MacGregor
過ぎし日の想い出
14. I've Got A Rock N'roll Heart
Eric Clapton
Desert Island Discs
Desert Island Discs was created by Roy Plomley in 1942, and the format is simple
Eight tracks, a book and a luxury: what would you take to a desert island? Guests share the soundtrack of their lives
https://www.bbc.co.uk/programmes/b006qnmr
Amanda Khozi Mukwashi
Sun 30 May 2021
11:00
BBC Radio 4
https://www.bbc.co.uk/programmes/m000wjdr
Amanda Khozi Mukwashi is the chief executive of Christian Aid, leading development and humanitarian work in Africa, Asia and the Middle East, Latin America and the Caribbean.
Amanda was born in Twickenham and grew up in Zambia and Rome where her stepfather worked in the diplomatic service. She studied international trade and investment law at the University of Zambia in Lusaka and during this time she began to develop her political outlook and commitment to the issue of social justice.
She moved to the UK in 1996 where she took a master's degree at the University of Warwick. But even with two degrees and considerable work experience she was unable to find a job and retrained as a care worker. She says her time working in nursing homes "reshaped" and "humbled" her.
Later she worked for the VSO and served with the United Nations Volunteer programme in Germany before landing what she calls her "dream job" at Christian Aid in 2018.
BOOK CHOICE: Who Moved My Cheese? by Dr Spencer Johnson
LUXURY ITEM: Quality Street chocolates
CASTAWAY'S FAVOURITE: It Is Well With My Soul by Wintley Phipps
Presenter: Lauren Laverne
Producer: Paula McGinley
Music Played
01. Pata Pata
Miriam Makeba
MAMA AFRICA
WARNER MUSIC UK LTD.
02. Ave Maria (after Arcadelt)
Jacques Arcadelt
Orchestra: Choeur de Chambre de Namur
Conductor: Leonardo García Alarcón
JACQUES ARCADELT: MADRIGALI, CHANSONS, MOTETTI
RICERCAR
03. My Hometown
Bruce Springsteen
BORN IN THE USA
SONY MUSIC ENTERTAINMENT UK LTD.
04. Jerusalema
Master KG (feat. Nomcebo Zikode)
ELEKTRA/WARNER
05. You Know My Name
Tasha Cobbs Leonard (feat. Jimi Cravity)
HEART. PASSION. PURSUIT
MOTOWN GOSPEL (EGS)
06. (Red)emption Song
John Legend
BY THE PEOPLE: FOR THE PEOPLE
GFC RECORDS
07. I Believe
Fantasia
FREE YOURSELF
SONY MUSIC ENTERTAINMENT UK LTD.
08. It Is Well With My Soul
Wintley Phipps
HOW GREAT THOU ART
EMI CMG
Private Passions
Guests from all walks of life discuss their musical loves and hates.
https://www.bbc.co.uk/programmes/b006tnv3
Laura Cumming
Sun 30 May 2021
12:00
BBC Radio 3
https://www.bbc.co.uk/programmes/m000wkjd
The writer and art critic Laura Cumming talks to Michael Berkeley about the music and art she loves and the extraordinary story of her family.
Laura has been writing about art for The Observer for more than two decades, but her books suggest that at heart she's really a detective. All three have unravelled mysteries: a missing Velázquez painting; the inner lives of great artists revealed through their self-portraits; and the secrets and lies which lay behind the kidnap of her mother, aged three, on a Lincolnshire beach in 1929.
She describes how her mother overcame childhood trauma and neglect to become an artist and the lynchpin of her own loving family. Her mother introduced Laura to classical music and she chooses a Chopin Nocturne and a performance by Andrés Segovia to remind her of the music they listened to together when she was growing up in Edinburgh.
Laura describes the emotional power of art and music, from the overpowering effect of her favourite painting by Velázquez to the music of Bach, Shostakovich, Mozart and the music of the Hebrides, where she spent childhood holidays.
And she reveals why, despite her passion for music, she can't bear to go to concerts.
Producer: Jane Greenwood
A Loftus Media production for BBC Radio 3
Music Played
00:00
Frédéric Chopin
Nocturne in C sharp minor, Op.27 no.1
Performer: Vladimir Ashkenazy
00:00
Ishbel MacAskill
Gradh Geal Mo Chridh (Fair Love of My Heart)
00:00
Federico Moreno Torroba
Fandanguillo (Suite Castellana)
Performer: Andrés Segovia
00:00
Johann Sebastian Bach
Prelude (Cello Suite in G major, BWV.1007)
Performer: Mischa Maisky
00:00
Dmitry Shostakovich
Piano Concerto no.2 in F (2nd mvt: Andante)
Performer: Dmitry Shostakovich
Orchestra: French National Radio Orchestra
Conductor: André Cluytens
00:00
Wolfgang Amadeus Mozart
Laudate Dominum (Vespers, K.339)
Singer: Victoria de los Ángeles
Orchestra: Bath Festival Orchestra
Conductor: Yehudi Menuhin
00:00
Talking Heads
(Nothing But) Flowers
Jazz records from across the genre, played in special sequences to highlight the wonders of jazz history. All pieces have been specifically requested by Radio 3 listeners
https://www.bbc.co.uk/programmes/b006tnn9
Sun 30 May 2021
16:00
BBC Radio 3
https://www.bbc.co.uk/programmes/m000wkjj
Alyn Shipton presents jazz records chosen by you, including new music from the trio Archipelago, the big band sound of Jimmie Lunceford, and the vocals of Nat King Cole. Alyn also pays tribute to trombonist Curtis Fuller, and remembers the late Bob Koester of Delmark records with a track by The Sun-Ra Arkestra.
Music Played
01. Swing You Sinners
Maria Muldaur
LETS GET HAPPY TOGETHER
STONY PLAIN
02. Wakaria
The Brecker Brothers
RETURN OF THE BRECKER BROTHERS
GRP RECORDS
03. Shiraz
Zoe Rahman
MELTING POT
MANUSHI RECORDS
04. Flaming Reeds And Screaming Brass
Jimmie Lunceford
RHYTHM IS OUR BUSINESS
MARSHALL CAVENDISH
05. I'll Be Seeing You
Billie Holiday
THE LADY SINGS
PROPER
06. Soon
Curtis Fuller
THE OPENER
BLUE NOTE
07. There's A Lull In My Life
Nat King Cole
NAT COLE SINGS, GEORGE SHEARING PLAYS
JACKPOT
08. Silhouette
Archipelago
ECHOES TO THE SKY
ARCHIPELAGO
09. Fat Tuesday
Freddie Grant & Grant-Lyttelton Paseo Jazz Band
HUMPHREY LYTTELTON: HUMPH'S EXPERIMENTS
LAKE
10. Cobbler's Castle
Jimmy Hastings & John Horler Quintet
THE RIGHT MOMENT
JIMMY HASTINGS
11. Biosphere
Ornette Coleman
SOUND MUSEUM (HIDDEN MAN)
HARMOLODIC (VERVE)
12. A Call For All Demons
Sun Ra
JAZZ THE SMITHSONIAN ANTHOLOGY
SMITHSONIAN FOLKWAYS