ウィークエンドサンシャイン
ブロードキャスター、ピーター・バラカンのナビゲートで送るウィークエンド・ミュージックマガジン。独特の嗅覚とこだわりの哲学でセレクトしたグッド・サウンドと、ワールドワイドな音楽情報を伝える。
https://www4.nhk.or.jp/sunshine/
放送日: 2020年 9月26日(土)
放送時間: 午前 7:20~午前9:00(100分)
ピーター・バラカン
https://www4.nhk.or.jp/sunshine/66/
トゥッツ & ザ・メイタルズ特集
THIS WEEK'S PLAYLIST
(曲名 / アーティスト名 // アルバム名)
01. Do The Reggay / The Maytals // The Best Of The Maytals
02. Fever / The Maytals // The Sensational Maytals
03. Daddy / The Maytals // The Sensational Maytals
04. Bam Bam / The Maytals // Bla.Bla.Bla.
05. 54-46 (That's My Number) / The Maytals // Reggae Greats
06. Pressure Drop / The Maytals // The Best Of The Maytals
07. Sweet And Dandy / The Maytals // The Best Of The Maytals
08. Monkey Man / The Maytals // The Best Of The Maytals
09. Night And Day / The Maytals // The Best Of The Maytals
10. Funky Kingston / Toots & The Maytals // Funky Kingston
11. Pomp And Pride / Toots & The Maytals // Funky Kingston
12. Take Me Home Country Roads / Toots & The Maytals // Reggae Greats
13. Love Is Gonna Let Me Down / Toots And The Maytals // Funky Kingston
14. I Shall Sing / Toots & The Maytals // Reggae Got Soul
15. Reggae Got Soul / Toots & The Maytals // Reggae Got Soul
16. Love And Happiness / Toots // Toots In Memphis
17. Freedom Train / Toots // Toots In Memphis
18. Still Is Still Moving To Me / Toots & The Maytals with Willie Nelson // True Love
19. True Love Is Hard To Find / Toots & The Maytals with Bonnie Raitt // True Love
20. Got To Be Tough / Toots & The Maytals // Got To Be Tough
世界の快適音楽セレクション
"快適音楽"を求めるギターデュオのゴンチチによる、ノンジャンル・ミュージック番組。
https://www4.nhk.or.jp/kaiteki/
放送日: 2020年9月26日(土)
放送時間: 午前9:00〜午前11:00(120分)
ゴンチチ
渡辺亨
− ペルソナの音楽 −
楽曲
「I'm U」
ゴンチチ
(3分53秒)
<EPIC/SONY ESCB1309>
「ブルーにこんがらがって(Tangled Up In Blue)」
Bob Dylan
(4分41秒)
<SONY SICP 293,294,295>
「Licao De Baiaobmg」
Adriana Partimpim
(3分14秒)
<ARIOLA 82876592092>
「Nippon Tokyo Che Sera Sera」
高島忠夫、金色仮面
(3分07秒)
<ビクター VICL-64720>
「シーナはパンクロッカー(Sheena Is A Punk Rocker)」
Ramones
(2分48秒)
<ワーナーミュージック・ジャパン WPCR 3142>
「Two Note Winter」
Orla Wren
(2分20秒)
<FLAU ASIN : B00284JQ4W>
「Ziggy Stardust」
David Bowie
(3分13秒)
<ワーナーミュージック・ジャパン WPCR 16186>
「映画『他人の顔』サウンドトラックから」
映画『他人の顔』サウンドトラック
(6分23秒)
<ビクター VICG 60596>
「Behind The Mask」
Michael Jackson
(5分03秒)
<EPIC ASIN : B004ASO3W4>
「Texas Tea」
Orion
(2分27秒)
<BEAR FAMILY BCD 16330-3 DI>
「Waiting For The Band」
Nickey Hopkins
(2分16秒)
<SONY SRCS 6450>
「A Lua E Eu」
Nana Caymmi
(3分31秒)
<EMI 9091942>
「天国と白いピエロ」
EGO-WRAPPIN'
(4分56秒)
<トイズ・ファクトリー TFCC 86547>
「アメリカの何処かで(Somewhere In America There's A Street Named After My Dad)」
Was(Not Was)
(3分43秒)
<UNIVERSAL 32PD 467>
「The Mask(Part1)」
Miles Davis
(7分48秒)
<SONY ASIN : B00022UJAW>
「実年行進曲」
クレイジー・キャッツ
(3分17秒)
<ビクター VICL 2154>
「俺だって怒るんだ」
ゴンチチ
(1分11秒)
<SONY ESCL4062>
「Lullaby And Clusters」
John Convertino、Gabriel Naim Amor
(3分38秒)
<スウィート・ドリームス・プレス SDCD 048>
「Dreams/Darn That Dream」
Sara Gazarek、Fred Hersch
(8分26秒)
<コア・ポート RPOZ-10059>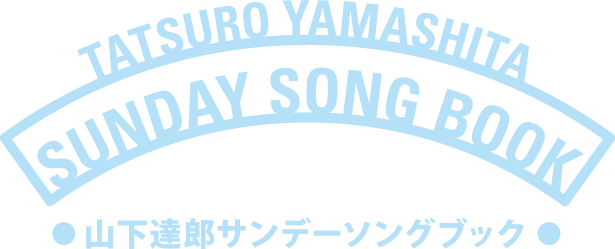 山下達郎の個人コレクションを使って発信される日本最高のオールディーズ・プログラム!!
JFN (TOKYO-FM系 全国38局ネット)毎週日曜日 14:00~14:55
https://www.tatsuro.co.jp/sunday/
棚からひとつかみ+リクエスト
2020年09月27日プレイリスト
01. ミライのテーマ
山下達郎
2018
02. GONE,GONE,GONE
THE EVERLY BROTHERS
1964
ゴーン・ゴーン・ゴーン
03. SOMEBODY (SOMEWHERE) NEEDS YOU
DARRELL BANKS
1966
04. LA LA (MEANS I LOVE YOU)
THE ESCORTS
1974
3 DOWN 4 TO GO
05. MY MINDS KEEP TELLING ME
EDIIE HOLMAN
1972
06. I LOVE YOU (ACAPPELLA 60sec)
山下達郎
1983
未発売
07. THANK HIM (DEMO)
BRIAN WILSON
THE BEACH BOYS
1963
THE BIG BEAT 1963
08. 雨は手のひらにいっぱい (LIVE)
山下達郎
12/02/15
岐阜長良川国際会議場
Another Country with Ricky Ross
Ricky Ross enters the landscape of Americana and alternative country. Expect to hear both classic and future classics, with Ricky taking a close look at the stories behind the songs
https://www.bbc.co.uk/programmes/b00hh26l
Tue 22 Sep 2020
20:00
BBC Radio Scotland
https://www.bbc.co.uk/programmes/m000mq53
Ricky Ross introduces you to new and classic Americana & Alternative Country.
Music Played
01. Till The Morning Comes
Kodak Ghosts
02. People Are Crazy
Billy Currington
03. Don't You Know I'm From Here
Brennen Leigh
04. Western Swing & Waltzes
Colter Wall
05. Bells of St. Augustine
Burt Bacharach & Daniel Tashian
BLUE UMBRELLA
06. What Are You Gonna Tell Her?
Mickey Guyton
07. Oh, Lonesome Me
Ray Charles
MODERN SOUNDS IN COUNTRY AND WESTERN MUSIC VOLUMES 1 & 2
CONCORD RECORDS
08. Down On Music Row
Dolly Parton
MY TENNESSEE MOUNTAIN HOME
RCA VICTOR
09. Down On Music Row
Dan Penn
LIVING ON MERCY
10. Murder On Music Row
Alan Jackson & George Strait
11. Somewhere North Of Nashville
Ron Aniello, Charlie Giordano & Bruce Springsteen
WESTERN STARS
COLUMBIA
12. Music Row
Luke Laird
MUSIC ROW
13. The Past Is The Past
Brandy Clark
YOUR LIFE IS A RECORD
14. Somebody's Daughter
Tenille Townes
SOMEBODY'S DAUGHTER (SINGLE)
SONY MUSIC NASHVILLE UK/RCA NASHVILLE/COLUMBIA NASHVILLE
15. Crazyland
Eric Church
THE OUTSIDERS
16. Space Cowboy
Kacey Musgraves
GOLDEN HOUR
MCA NASHVILLE
17. Lonesome Just Like You
Gillian Welch
BOOTS NO.2: THE LOST SONGS, VOL.2
18. A Long Way Past The Past
Fleet Foxes
The Folk Show with Mark Radcliffe
Mark Radcliffe explores the wide range of traditional and contemporary folk and acoustic music from around the UK and the world, with regular interviews and live sessions from folk's finest performers
https://www.bbc.co.uk/programmes/b01phglj
Through the trees
Wed 23 Sep 2020
21:00
BBC Radio 2
https://www.bbc.co.uk/programmes/m000mq3t
With tracks by Trees, Kris Drever, Hamish Napier, Nick Drake, Joachim Cooder, Jefferson Starship and more.
Music Played
01. Polly On The Shore
Trees
02. Hollow Trees
Kris Drever
03. Mycorrhiza/ The Tree of Life
Hamish Napier
04. One of These Things First
Nick Drake
05. Dance To Your Daddy
Bob Fox
06. The Morpeth Rant
Billy Pigg
07. The President Sang Amazing Grace
Kronos Quartet
08. The Watchet Sailor
David Milton
09. Over That Road I'm Bound To Go
Joachim Cooder
10. Maa Bonny Lad
Anne Briggs
11. Jail Caerdydd
Calan
12. The Prisoner Lad
Viv Legg
13. Greensleeves
The 'Morris On' Band
14. Morning Came
The Lords of Thyme
15. Santi Ano
Jefferson Starship
The Country Show with Bob Harris
Country music news, reviews and interviews, with Bob Harris
https://www.bbc.co.uk/programmes/b006x527
Kathleen Edwards
Thu 24 Sep 2020
21:00
BBC Radio 2
https://www.bbc.co.uk/programmes/m000mt32
Just got an hour? All the country you need to know, right here! Brand new exclusive music from the stars of today rubbing shoulders with all time classics & much more besides.
Tonight Bob's joined by long time favourite Kathleen Edwards from her home in Stittsville, Canada. Earlier this year she released "Total Freedom", her first album for eight years after she retired from the music business to open a coffee shop called Quitters.
She was encouraged back to music by celebrity fan Maren Morris, who began to co-write with her and the process is now complete with the release of this new album.
For inspiration, she turned to Bob Seger, whose "Against the Wind" struck a chord with her: "The song just reveals itself in such an effortless way. I was like, 'That's how I want to feel on these songs being written: that's how I want it to feel when I play it start to finish.'"
Plus there's exclusive music from Haley & Michaels and Granger Smith, alongside a reissue of the week from Reba McEntire, anniversary music from Tim McGraw and Blue Rodeo and new songs from Chris Stapleton, Cam, Diana Jones and Jessie Buckley.
Music Played
01. I Like It, I Love It
Tim McGraw
ALL I WANT
CURB RECORDS
02. Classic
Cam
THE OTHERSIDE
SONY NASHVILLE
03. Starting Over
Chris Stapleton
DOWNLOAD SINGLE
MERCURY RECORDS/UMG NASHVILLE
04. El Chaparral
Diana Jones
SONG TO A REFUGEE
PROPER RECORDS
05. Hundred Miles
Gillian Welch
BOOTS NO.2: THE LOST SONGS, VOL.2
ACONY RECORDS
06. Climb That Mountain High
Reba McEntire
RUMOR HAS IT (30TH ANNIVERSARY EDITION)
MCA NASHVILLE
07. Finger Lakes
Blue Rodeo
ARE YOU READY
WEA
08. Born Yesterday
Haley & Michaels
DOWNLOAD SINGLE
H&M MUSIC, THE ORCHARD/AISA
09. Heroes
Granger Smith
COUNTRY THINGS, VOL.1
THIS IS HIT/WHEELHOUSE RECORDS
10. Working On The Front Line
Jessie & The Leonards (feat. Hannah Grace Deller)
THE SONG CLUB
SONGWRITERS GARDEN
Desert Island Discs
Desert Island Discs was created by Roy Plomley in 1942, and the format is simple
Eight tracks, a book and a luxury: what would you take to a desert island? Guests share the soundtrack of their lives
https://www.bbc.co.uk/programmes/b006qnmr
Sun 27 Sep 2020
11:00
BBC Radio 4 
https://www.bbc.co.uk/programmes/m000my10
Cat Stevens
Yusuf Cat Stevens is a singer-songwriter who first enjoyed success more than 50 years ago.
He was born Steven Demetre Georgiou in July 1948. His Greek Cypriot father and his Swedish mother ran a restaurant in the West End of London, and he helped out there from an early age. He also became interested in music, writing and singing his own songs, partly inspired by the success of The Beatles.
Under the name Cat Stevens, he was just 18 when he had his first hit, and soon found himself on tour with Engelbert Humperdinck and Jimi Hendrix. His career came to a sudden halt in 1969, when he contracted tuberculosis and was forced out of the limelight for a year of recuperation. It was also a time of reflection. He emerged a changed man in 1970 - a sensitive singer-songwriter whose albums, including Tea for the Tillerman, and Teaser and the Firecat, sold millions of copies around the world.
While enjoying fame and success, he also thought more deeply about religious faith, an interest which increased after he nearly drowned while swimming in the Pacific. He became a Muslim in 1977, changed his name to Yusuf Islam and walked away from music. He soon became one of the UK's most high-profile Muslims, and was often asked to comment about aspects of Islam. For two decades, he didn't touch his guitar, but in 2006 he made a comeback with an album entitled An Other Cup. He has released three more albums since then and has recently recorded a new version of perhaps his best-known work, Tea for the Tillerman.
Yusuf lives in Dubai with his wife Fawziah. They have four daughters and one son who has followed in his father's musical footsteps.
BOOK CHOICE: The Masnavi I Ma'navi of Rumi: Complete by Maulana Jalalu-'d-din Muhammad Rumi (Author), E. H. Whinfield (Translator)
LUXURY ITEM: Bendicks Bittermints
CASTAWAY'S FAVOURITE: As by Stevie Wonder
Presenter: Lauren Laverne
Producer: Sarah Taylor
Music Played
01. America
Rita Moreno, George Chakiris & The Sharks And Girls
WEST SIDE STORY (ORIGINAL SOUND TRACK RECORDING)
SONY MUSIC CLASSICAL
02. Tutti Frutti
Little Richard
THE VERY BEST OF LITTLE RICHARD
WARNER MUSIC UK LTD.
03. Twist and Shout
The Beatles
PLEASE PLEASE ME
EMI RECORDS LTD.
04. March From A Clockwork Orange
Wendy Carlos
A CLOCKWORK ORANGE: SOUNDTRACK
WARNER BROS RECORDS
05. The Wind
Cat Stevens
TEASER AND THE FIRECAT
UNIVERSAL ISLAND RECORDS
06. Allah Uya
Ali Farka Touré
NIAFUNKE
WORLD CIRCUIT LTD.
07. Don't Let Me Be Misunderstood
Nina Simone
THE VERY BEST OF NINA SIMONE
SONY BMG MUSIC ENTERTAINMENT (UK) LTD.
08. As
Stevie Wonder
SONGS IN THE KEY OF LIFE
MOTOWN
Private Passions
Guests from all walks of life discuss their musical loves and hates.
https://www.bbc.co.uk/programmes/b006tnv3
Jack Klaff
Sun 27 Sep 2020
12:00
BBC Radio 3
https://www.bbc.co.uk/programmes/m000mxsx
Jack Klaff's first movie was Star Wars: a two-day booking for which he was paid £250. Star Wars fans still write to ask him for his autograph. But to focus on that one film from 1976 is to miss the rich variety of an acting and directing career that has taken in Shakespeare, James Bond, Chekhov and Midsomer Murders, alongside writing more than a dozen one-man shows for television and the stage. He's also been involved for thirty years in the public understanding of science, working both in a think-tank in Brussels and as a visiting professor in the US.
Brought up in South Africa and the son of a watch-maker, Jack now lives in South London, where he's set up a home studio so he can do Zoom productions of Beckett. In conversation with Michael Berkeley, he looks back critically at the way he was brought up during Apartheid, and how he was affected when his uncle and aunt were imprisoned as political dissidents by the South African regime. And he talks about what it was like recording Star Wars – a franchise then so unknown that his agent put the booking in the diary as "Stan Wars".
His playlist includes Schubert's much-loved String Quintet, in a recording he loves from 1956; Yo-Yo Ma playing "Hoedown" with Bobby McFerrin; a late string quartet by Beethoven; Maria Callas in La Traviata; the African song Shosholoza; and Danny Kaye making fun of Russian composers.
Produced by Elizabeth Burke
A Loftus Media production for BBC Radio 3
Music Played
00:00
Traditional South African
Shosholoza
Ensemble: Rishile Gumboot Dancers of Soweto
00:00
Dmitry Shostakovich
Symphony No.5 (4th mvt: Allegro non troppo)
Orchestra: London Symphony Orchestra
Conductor: Gianandrea Noseda
00:00
Kurt Weill
Tchaikovsky and other Russians (Lady in the Dark)
Performer: Danny Kaye
00:00
Franz Schubert
String Quintet in C, D956 (2nd mvt: Adagio)
Performers: Isaac Stern, Alexander Schneider, Milton Katims, Pau Casals, Paul Tortelier
00:00
Bobby McFerrin
Hoedown
Performers: Yo‐Yo Ma, Bobby McFerrin
00:00
Ludwig van Beethoven
String Quartet in C sharp minor, Op.131 (1st mvt: Adagio)
Ensemble: Busch Quartet
00:00
Giuseppe Verdi
Amami, Alfredo... (La Traviata)
Singer: Maria Callas
Singer: Giuseppe di Stefano
Orchestra: La Scala Orchestra, Milan
Conductor: Carlo Maria Giulini
Jazz records from across the genre, played in special sequences to highlight the wonders of jazz history. All pieces have been specifically requested by Radio 3 listeners
https://www.bbc.co.uk/programmes/b006tnn9
Sun 27 Sep 2020
16:00
BBC Radio 3
https://www.bbc.co.uk/programmes/m000mxt1
Alyn Shipton plays your Jazz Record Requests.
Music Played
01. Potato Head Blues
Louis Armstrong
THE ESSENTIAL LOUIS ARMSTRONG
METRODOUBLES/UNION SQUARE
02. It Don't Mean a Thing (If It Ain't Got That Swing)
Duke Ellington
PIANO IN THE BACKGROUND
COLUMBIA
03. Velvet Scene
John Coltrane
DAKAR
PRESTIGE
04. Manteca
Dizzy Gillespie
LATIN JAZZ
CD LIVRE
05. Have You Met Miss Jones?
Oscar Peterson
AT ZARDI'S
PABLO
06. Skyliner
Carmen McRae
CARMEN MCRAE
VOCALION
07. Misty
Bob Brookmeyer
BOB BROOKMEYER AND FRIENDS
COLUMBIA
08. Limehouse Blues
Joe Pass
FOR DJANGO
WORLD PACIFIC
09. True Blue
Tina Brooks
TRUE BLUE
BLUE NOTE
10. Somewhere Over the Rainbow
Keith Jarrett
LA SCALA, (MILAN)
ECM
11. Voodoo Chile
Mina Agossi
WELL YOU NEEDN'T
CANDID
12. Basin Street Blues
Duke Ellington & Johnny Hodges
BACK TO BACK
VERVE