オペラ ファンタスティカ
金曜の午後、心震わすドラマチックなオペラの世界を。
あなたのいる所が、ミラノ・スカラ座やウィ―ン国立歌劇場の特等席・・・
日常から解き放たれ、深遠なオペラの世界に遊ぶ贅沢なひと時をお楽しみください。
https://www4.nhk.or.jp/opera-f/
放送日: 2020年5月1日(金)
放送時間: 午後2時00分~ 午後6時00分(240分)
野本由紀夫
ヴェルディ作曲
「歌劇「ドン・カルロ」第1幕」(1時間07分10秒)
「歌劇「ドン・カルロ」第2幕」(35分58秒)
「歌劇「ドン・カルロ」第3幕」(53分27秒)
「歌劇「ドン・カルロ」第4幕」(24分24秒)
フィリッポ2世…(バス)ニコライ・ギャウロフ
ドン・カルロ…(テノール)ホセ・カレーラス
ロドリーゴ…(バリトン)ピエロ・カップッチルリ
大審問官…(バス)ルッジェーロ・ライモンディ
修道士…(バス)ホセ・ファン・ダム
エリザベッタ…(ソプラノ)ミレッラ・フレーニ
エボリ公女…(メゾ・ソプラノ)アグネス・バルツァ
小姓テバルド…(ソプラノ)エディタ・グルベローヴァ
レルマ伯爵…(テノール)ホルスト・ニッチェ
王の使者…(バリトン)カルロ・メレッティ
天の声…(ソプラノ)バーバラ・ヘンドリックス
(合唱)ベルリン・ドイツ・オペラ合唱団
(管弦楽)ベルリン・フィルハーモニー管弦楽団
(指揮)ヘルベルト・フォン・カラヤン
<EMI CLASSICS TOCE-9485-87>
~ドイツ・ベルリン フィルハーモニーで収録~
(1978年9月)
「弦楽四重奏曲 ホ短調」 ヴェルディ作曲
(23分06秒)
(演奏)アマデウス四重奏団
<POLYDOR POCG-2768>
https://gpl.ml.naxos.jp/work/5386730
https://gpl.ml.naxos.jp/album/00028947757399
音楽の泉
クラシック音楽の入門番組として1949年に放送を開始、今日まで数多くの名曲を紹介してきました。ゆったりと流れる時間のおともに、「音楽の泉」でクラシック音楽をお楽しみください。
https://www4.nhk.or.jp/P685/
ブラームスのバイオリン協奏曲
放送日: 2020年5月3日(日)
放送時間: 午前8時05分~午前8時55分(50分)
解説: 奥田佳道
バイオリン協奏曲ニ長調作品77
ブラームス:作曲
(バイオリン)ダヴィッド・オイストラフ
(管弦楽)クリーヴランド管弦楽団
(指揮)ジョージ・セル
(40分32秒)
<EMI TOCE-6211>
ハンガリー舞曲第2番ニ短調
ブラームス:作曲
ヨアヒム:編曲
(バイオリン)リサ・バティアシュヴィリ
(ピアノ)アリス・紗良・オット
(3分15秒)
<DG UCCG-1610>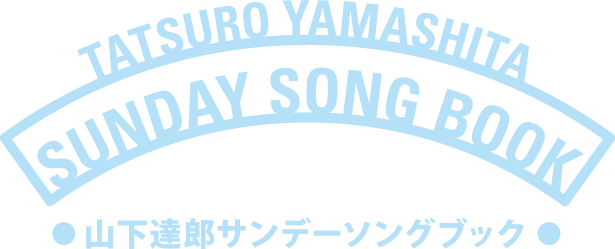 山下達郎の個人コレクションを使って発信される日本最高のオールディーズ・プログラム!!
JFN (TOKYO-FM系 全国38局ネット)毎週日曜日 14:00~14:55
https://www.tatsuro.co.jp/sunday/
山下達郎ライブで棚からひとつかみ 洋楽カヴァー編
2020年05月03日プレイリスト
01. CAN'T TAKE MY EYES OFF YOU (LIVE)
山下達郎
16/04/09
沖縄市民会館
02. OH PRETTY WOMAN (LIVE)
山下達郎
18/10/26
中野サンプラザ
03. ON A CLEAR DAY (LIVE)
山下達郎
85/09/17
渋谷JANJAN
04. LA LA MEANS I LOVE YOU (LIVE)
山下達郎
92/03/15
中野サンプラザ
05. SO MUCH IN LOVE (HOME ACAPPELLA)
山下達郎
おうちアカペラ
06. DON'T ASK ME TO BE LONELY (HOME ACAPPELLA)
山下達郎
おうちアカペラ
Another Country with Ricky Ross
Ricky Ross enters the landscape of Americana and alternative country. Expect to hear both classic and future classics, with Ricky taking a close look at the stories behind the songs
https://www.bbc.co.uk/programmes/b00hh26l
Tue 28 Apr 2020
20:00
BBC Radio Scotland
https://www.bbc.co.uk/programmes/m000hm3r
Ricky Ross introduces you to new and classic Americana & Alternative Country.
Music Played
01. The Bones
Maren Morris
GIRL
Columbia
02. Bless The Broken Road
Rascal Flatts
Rascal Flatts
Charisma
03. Overlord
Dirty Projectors
DOMINO RECORD CO LTD.
https://www.amazon.co.uk/dp/B085S6GY5B/
04. Hometown Blues
Pharis & Jason Romero
Bet On Love
Lula Records
https://www.amazon.co.uk/Bet-Love-Pharis-Jason-Romero/dp/B085RNL126/
05. Santa Barbara
Angelo De Augustine & Sufjan Stevens
06. Honky Tonk Man
Johnny Horton
Classic Country - Honky Tonk Heroes
Time/Life Music
07. Together Forever
Rab Noakes
08. More Hearts Than Mine
Ingrid Andress
Download Single
Warner Nashville/Parlophone
09. Tired Tower
Honey Harper
Starmaker
ATO Records
10. I'm Still Hangin' On
John Anderson
11. I Try
My Girl The River
http://www.supertinyrecords.com/
12. Sleep With Open Windows
Chip Taylor & Lucinda Williams
13. Mystery Train Part 2
Steve Earle
Train-A-Comin
Warner Bros.
14. Big Black Train
Lucinda Williams
15. Long Black Train
Josh Turner
Long Black Train
MCA Nashville
16. Oh, What a World 2.0 (Earth Day Edition)
Kacey Musgraves
17. Nixonland
Chuck Prophet
18. A Little Way Up
Rab Noakes
(Demo)
19. Long Time Gone
The Everly Brothers
20. True Hand True Heart
The Remedy Club
21. A Little Too Soon To Say
Jackson Browne
https://www.amazon.co.uk/dp/B08641KP3H/
22. These Days
Jackson Browne
For Everyman
Warner Music UK Ltd.
23. Hold You Dear
The Secret Sisters
New West Records
Travelling Folk
Bruce MacGregor presents Radio Scotland's flagship folk programme and brings you the very best of today's music and song.
https://www.bbc.co.uk/programmes/b00tlyrt
Thu 30 Apr 2020
20:00
BBC Radio Scotland
https://www.bbc.co.uk/programmes/m000hp0w
Bruce premieres the new Tide Lines album with Robert Robertson, he hears how Hecla's Ailis Sutherland is getting creative with Lauren MacColl's tunes plus more Trad Disco requests.
Music Played
01. Scotland Yet
Davy Steele
Chasing Shadows
Kinmor
02. Rallpersgubben kör timmer (Old Man Rallper Drives Timber)
Lena Jonsson
Stories from the Outside
Hedgehog Music
03. Taste the Rain
Tide Lines
Eye of the Storm
https://www.tidelinesband.com/
04. Coopers Reels
Hom Bru
No Afore Time
Hom Bru
05. Accidentally Like a Martyr
Watkins Family Hour
Brother Sister
Family Hour Records/Thirty Tigers
06. Send My Love (To Your New Lover)
Im With Her feat. Paul Kowert
Send My Love (To Your New Lover) (Live)
New Rounder
07. Lady Isabella
Ailis Sutherland
Lady Isabella
Sent by artist
08. Lady Isabella/ An da-shealladh
Lauren MacColl
The Seer
Feis Rois
09. Bonniest Lass In A The World/ Haughton House
Ingrid Henderson & Iain MacFarlane
Cockerel in the Creel
Old Laundry Productions
10. The Rob Roy Reels
Capercaillie
Live in Concert
Survival Records
11. Nonna Pina/ Space Ghettos
Kinnaris Quintet
Free One
Kinnaris Quintet
12. Wild Mountain Thyme
Edinburgh Tradfest
(Single)
Edinburgh Tradfest
13. Mackenzie Cottage
Norman Mackay
The Inventor
Cawdor Records
14. Arthur McBride
Paul Brady
Transatlantic Sessions 2 Volume 1
Whirlie Records
15. Rye Whiskey
Punch Brothers
Antifogmatic
Warner Music UK Ltd.
16. Old Bush/ Jolly Tinker/ Richard Dwyer's
Ross Ainslie & Jarlath Henderson
Partners In Crime
Vertical Records
17. Glenmalambo
Macumba
Roots, Reels + Rhythms
Nascente
18. Chanter
Martyn Bennett
Grit
19. Shining Star/ Frank McConnell's Three Step
Kris Drever
Mark The Hard Earth
Reveal Records
20. Ni M'ainm Seinn (How Great Thou Art)
Kathleen MacInnes, Michelle Burke & amiina
BBC Travelling Folk Recording
21. Road to Errogie
Flook
Haven
Flatfish Records
The Country Show with Bob Harris
Country music news, reviews and interviews, with Bob Harris
https://www.bbc.co.uk/programmes/b006x527
Thu 30 Apr 2020
23:00
BBC Radio 2
https://www.bbc.co.uk/programmes/m000hp9y
Bob's deep in the country & celebrating Willie Nelson's birthday with exclusive music from Luke Combs, exciting UK singer Bob Fitzgerald, & current US chart topper Gabby Barrett!
Plus a great new duet from Rosanne Cash & the Civil Wars' John Paul White, an old/new reissue of the week from Bobby Bare, a trip down memory lane with Lady Antebellum and a trip to coal country with Kathy Mattea & Steve Earle.
Music Played
01. On The Road Again
Willie Nelson
The Essential Willie Nelson
Columbia
02. One Of These Nights
Bob Fitzgerald
Another Highway
Puzzle Maker
03. Need You Now
Lady Antebellum
Need You Now
Capitol Nashville
04. Beg Steal Or Borrow
Ruthie Collins
Cold Comfort
Sidewalk Records/Curb Records
05. Somebody To Talk To
Bobby Bare
Great American Saturday Night
SME/Legacy
06. All My Favorite People
Maren Morris & Brothers Osborne
Girl
Columbia Nashville
07. Six Feet Apart
Luke Combs
Download Single
Sony Music Nashville
08. Bad News Blues
Lucinda Williams
Good Souls Better Angels
Thirty Tigers
09. John Henry Was A Steel Driving Man
Steve Earle
New West Records
10. The L&N Don't Stop Here Anymore
Kathy Mattea
Coal
Thirty Tigers
11. We're All In This Together
John Paul White & Rosanne Cash
Download Single
Single Lock Records
12. He'll Have To Go
Jim Reeves
Billboard Top Country Hits: 1960
Rhino
13. I Hope
Gabby Barrett
Single
Warner Nashville
14. Couldn't Break Your Heart
Lukas Nelson & Promise of the Real
Naked Garden
Fantasy Records
Private Passions
Guests from all walks of life discuss their musical loves and hates.
https://www.bbc.co.uk/programmes/b006tnv3
Hannah Rankin
Sun 3 May 2020
12:00
BBC Radio 3
https://www.bbc.co.uk/programmes/m000btwr
Hannah Rankin grew up on a sheep farm near Loch Lomond. Earlier this year she made history by becoming the first Scottish woman to win a boxing world title when she became the IBO (International Boxing Organisation) super-welterweight champion. She's recently returned from winning her first big fight in America.
But, as she tells Michael Berkeley, she is just as likely to be found in the woodwind section of an orchestra as she is in a boxing ring, because Hannah is also a highly accomplished bassoonist. She studied at the Royal Scottish Conservatoire and the Royal Academy of Music, and now teaches in schools and performs with the London Sinfonietta, at the St Petersburg Ballet Theatre, and the London Coliseum. With her fellow Royal Academy of Music alumni she founded the Coriolis Quintet.
Known on the professional boxing circuit as the Classical Warrior, Hannah explains how she balances her two lives, in the ring and on the stage, and what it's like building up to a really big fight.
She chooses music by Mendelssohn and by Sibelius from early in her musical career, which reminds her of northern landscapes, and operas by Humperdink and by Tchaikovsky - composers who share her love of the bassoon.
And we hear music that transports Hannah back to summers shearing sheep on the family farm.
Producer: Jane Greenwood
A Loftus production for BBC Radio 3
Music Played
00:00
Felix Mendelssohn
Overture: The Hebrides (Fingal's Cave)
Orchestra: London Symphony Orchestra
Conductor: Sir John Eliot Gardiner
00:00
Jean Sibelius
Finlandia
Orchestra: Helsinki Philharmonic Orchestra
Conductor: Paavo Berglund
00:00
Pyotr Ilyich Tchaikovsky
Kuda, kuda (Eugene Onegin)
Singer: Stuart Burrows
Orchestra: Orchestra of the Royal Opera House, Covent Garden
Conductor: Georg Solti
00:00
Jackson Browne
Take it easy
Composer: Glenn Frey
Ensemble: Eagles
00:00
Engelbert Humperdinck
Evening Prayer (Hansel und Gretel)
Singer: Barbara Bonney
Singer: Anne Sofie von Otter
Orchestra: Bavarian Radio Symphony Orchestra
Conductor: Jeffrey Tate
00:00
Pyotr Ilyich Tchaikovsky
Symphony no.6 in B minor (Pathetique) (Finale)
Orchestra: Czech Philharmonic
Conductor: Semyon Bychkov
00:00
Scott Joplin
Maple Leaf Rag
Performer: Lang Lang