ウィークエンドサンシャイン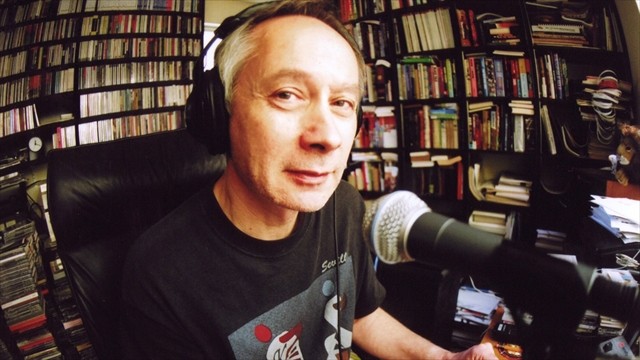 ブロードキャスター、ピーター・バラカンのナビゲートで送るウィークエンド・ミュージックマガジン。独特の嗅覚とこだわりの哲学でセレクトしたグッド・サウンドと、ワールドワイドな音楽情報を伝える。
http://www4.nhk.or.jp/sunshine/
放送日: 2019年 1月26日(土)
放送時間: 午前 7:20~午前9:00(100分)
ピーター・バラカン
THIS WEEK'S PLAYLIST
http://www4.nhk.or.jp/sunshine/66/
(曲名 / アーティスト名 // アルバム名)
01. Hard Case / Tedeschi Trucks Band // Signs
02. Let It Grow / Eric Clapton // 461 Ocean Boulevard
03. Amazing / Paul Carrack // These Days
04. When The Night Was Young / Robbie Robertson // How To Become Clairvoyant
05. Big Time / Milk Carton Kids // All The Things That I Did And All The Things That I Didn't Do
06. Sixty Years On / Elton John // Elton John
07. Spanish Caravan / Doors // Waiting For The Sun
08. Ikenie / Ali Arango // live in Ibaraki
09. Gudda / Vasen // Brewed
10. Olvidate De Mi / Yasmin Levy feat. Concha Buika // Libertad
11. Two Year Winter / Bill Jones // Two Year Winter
12. Nkosi Sikelel' I Afrika (Lord Bless Africa) / Sharon Katz And The Peace Train // Carnival!
13. The Makings Of You / Curtis Mayfield // Curtis
14. Valdez In The Country / Donny Hathaway // Extension Of A Man
15. Someday We'll All Be Free / Aretha Franklin // Malcolm X (Music From The Motion Picture Soundtrack)
世界の快適音楽セレクション
"快適音楽"を求めるギターデュオのゴンチチによる、ノンジャンル・ミュージック番組。
http://www4.nhk.or.jp/kaiteki/
放送日: 2019年 1月26日(土)
放送時間: 午前9:00~午前11:00(120分)
ゴンチチ
藤川パパQ
- 一息つく音楽 -
楽曲
「Showa Cafe」
ゴンチチ
(4分25秒)
<ポニーキャニオン PCCA-50305>
「Stompin'At The Savoy」
Kenny Burrell
(6分09秒)
<UNIVERSAL UCCU-6245>
「Bois Ton Cafe」
L'Affaire Louis'Trio
(2分48秒)
<POLYDOR K.K. POOP20249>
「Bluesette(木陰にて)」
Ohta San & Lyle Ritz
(3分53秒)
<VICTOR VICP-62313>
「The Nuts Off Of The Screw」
Richard Tee
(4分31秒)
<(株)JVCケンウッド・ビクターエンタテインメント VICJ-61732>
「It Ain't Necessarily So」
Oscar Peterson, Ray Brown & Ed Thigpen
(3分58秒)
<MEMBRAN MEMB600189>
「一杯のコーヒーから」
霧島昇 & ミス・コロムビア
(2分52秒)
<コロムビア COCA-71103,71104,71105>
「Stone Flower」
Santana
(6分41秒)
<SONY SRCS6318>
(作曲)
(管弦楽)ベルリン・フィルハーモニー管弦楽団
(指揮)サイモン・ラトル
(5分25秒)
<EMIミュージック・ジャパン TOCE90097,90098,90099>
「Turkish Bath」
The Don Ellis Orchestra
(9分38秒)
<SONY MUSIC LABELS SICJ55>
「Open Heart」
Giampiero Boneschi
(2分08秒)
<Smith&co. AMR3897>
「Sitting In The Park」
Georgie Fame
(3分20秒)
<POLYDOR K.K. 847 810-2>
「スコッチ&レイン」
南佳孝
(3分49秒)
<SONY MUSIC MHCL30064>
「Cool Struttin'」
Sonny Clark
(9分24秒)
<BLUE NOTE CDP7 46513 25>
「Menya Medofopa」
K.Gyasi's Band
(2分47秒)
<EL SUR REC. EL SUR RECORDS 008>
「バンブー・チェアー」
ゴンチチ
(4分15秒)
<EPIC REC. ESCB1901>
「慈愛の日々」
清水靖晃
(3分24秒)
<アイデアルミュージック NGCS-1090>
「Oceana」
Oceana
(4分34秒)
<NS RECORDS JAPAN NSCD-1208>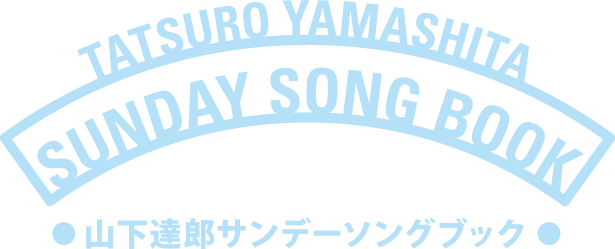 山下達郎の個人コレクションを使って発信される日本最高のオールディーズ・プログラム!!
JFN (TOKYO-FM系 全国38局ネット)毎週日曜日 14:00~14:55
http://www.tatsuro.co.jp/sunday/
ジョー・オズボーン追悼
2019年01月27日プレイリスト
01. ヘロン
山下達郎
1998
OPUS
02. TRAVELIN' MAN
RICKY NELSON
1961
トラブリン・マン
03. MOUNTAIN OF LOVE
JOHNNY RIVERS
1964
IN ACTION!
04. TWELVE THIRTY
THE MAMAS & THE PAPAS
1967
朝日をもとめて
05. GLAD TO BE UNHAPPY
THE MAMAS & THE PAPAS
1967
悲しみを幸せに
06. EVERYTHING THAT TOUCHES YOU
THE ASSOCIATION
1968
BIRTHDAY
07. MIDNIGHT CONFESSIONS
THE GRASS ROOTS
1968
真夜中の誓い
08. VENTURA HIGHWAY
AMERICA
1972
ヴェンチュラ・ハイウェイ
09. AQUARIUS - LET THE SUNSHINE IN
THE 5TH DIMENSION
1969
輝く星座(アクエリアス)
10. ARE THERE ANY MORE REAL COWBOYS?
NEIL YOUNG
1985
OLD WAYS
Another Country with Ricky Ross
Ricky Ross enters the landscape of Americana and alternative country. Expect to hear both classic and future classics, with Ricky taking a close look at the stories behind the songs
https://www.bbc.co.uk/programmes/b00hh26l
Celtic Connections 2019
Tue 22 Jan 2019
21:00
BBC Radio Scotland
https://www.bbc.co.uk/programmes/m00023sy
Live music from some of the Americana acts in Scotland for Celtic Connections 2019. Featuring Kathy Mattea, Willie Watson, May Erlewine and Israel Nash all performing 'in the round' and sharing the stories behind their songs.
Music Played
01. Hello, My Name Is Coal
Kathy Mattea
02. Take This Hammer
Willie Watson
03. Wild
May Erlewine
04. Lucky Ones
Israel Nash
05. Mercy Now
Kathy Mattea
06. Mexican Cowboy
Willie Watson
07. My Best For You
May Erlewine
08. Rolling On
Israel Nash
09. He Moves Through The Fair
Kathy Mattea
10. Slim And The Devil
Willie Watson
11. Closer To Me
May Erlewine
12. Through The Door
Israel Nash
13. This Love Will Carry
Kathy Mattea
14. Gallows Pole
Willie Watson
15. The River Jordan
May Erlewine
16. Goodbye Ghost
Israel Nash
Travelling Folk
Bruce MacGregor presents Radio Scotland's flagship folk programme and brings you the very best of today's music and song.
https://www.bbc.co.uk/programmes/b00tlyrt
A Celtic Connections Special
Wed 23 Jan 2019
21:00
BBC Radio Scotland
https://www.bbc.co.uk/programmes/m000248q
Bruce MacGregor presents a Celtic Connections special live from the BBC's Glasgow studios, with some outstanding talent from around the world, including Sam Reider and the Human Hands from Brooklyn, New York; Catrin Finch and Seckou Keita from Wales and Senegal; the Snowflake Trio from Ireland and Norway and our very own Josie Duncan and Pablo Lafuente from Scotland.
Music Played
01. Swamp Dog Hobble
Sam Reider & The Human Hands
BBC Travelling Folk Recording
02. The Murder
Sam Reider & The Human Hands
BBC Travelling Folk Recording
03. The Moment After
Sam Reider & The Human Hands
BBC Travelling Folk Recording
04. Thug Mi n Oidhche
Josie Duncan & Pablo Lafuente
BBC Travelling Folk Recording
05. Midlothian Miners Song
Josie Duncan & Pablo Lafuente
BBC Travelling Folk Recording
06. Ae Fond Kiss
Josie Duncan & Pablo Lafuente
BBC Travelling Folk Recording
07. Clarach
Catrin Finch & Seckou Keita 
BBC Travelling Folk Recording
08. 1677
Catrin Finch & Seckou Keita
BBC Travelling Folk Recording
09. What Will We Do - Fjellvåk
Snowflake Trio 
BBC Travelling Folk Recording
10. A Face For Scuba
Snowflake Trio
BBC Travelling Folk Recording
11. Skeleton Rag
Sam Reider & The Human Hands
BBC Travelling Folk Recording
12. Úr Cnoc Chéin Mhic Cáinte / Den Bortkomne Sauen
Snowflake Trio
BBC Travelling Folk Recording
13. Butterfly / Gudmunddansen
Snowflake Trio
BBC Travelling Folk Recording
14. Bamba
Catrin Finch & Seckou Keita
BBC Travelling Folk Recording
15. The Great Escape
Josie Duncan & Pablo Lafuente
BBC Travelling Folk Recording
16. Potato Puìrt
Josie Duncan & Pablo Lafuente
BBC Travelling Folk Recording
17. Valley of the Giants
Sam Reider & The Human Hands
BBC Travelling Folk Recording
18. Baku
Sam Reider & The Human Hands
BBC Travelling Folk Recording