ウィークエンドサンシャイン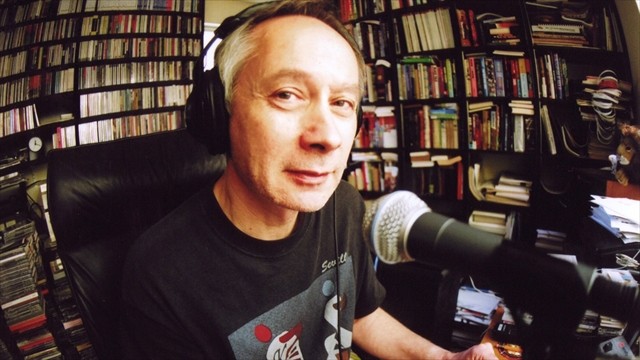 ブロードキャスター、ピーター・バラカンのナビゲートで送るウィークエンド・ミュージックマガジン。独特の嗅覚とこだわりの哲学でセレクトしたグッド・サウンドと、ワールドワイドな音楽情報を伝える。
http://www4.nhk.or.jp/sunshine/
放送日: 2019年 1月19日(土)
放送時間: 午前 7:20~午前9:00(100分)
ピーター・バラカン
THIS WEEK'S PLAYLIST
http://www4.nhk.or.jp/sunshine/66/
(曲名 / アーティスト名 // アルバム名)
01. Toccata de Pasquini (Leo Brower) / Ali Arango
02. Ma Mama / Toto Bona Lokua // Bondeko
03. Yama Ba / Catrin Finch & Seckou Keita // Soar
04. The Bonny Light Horseman / Lunasa // Cas
05. Pangur Ban And The Primrose Lass / Eddi Reader // Cavalier
06. Fishing / Eddi Reader // Cavalier
07. Game To Lose / I'm With Her // See You Around
08. Whistle Down The Wind / Joan Baez // Whistle Down The Wind
09. Civil War / Joan Baez // Whistle Down The Wind
10. Caravan Of Fools / John Prine // The Tree of Forgiveness
11. Summer's End / John Prine // The Tree of Forgiveness
12. Grow Too Old / Yvette Landry & The Jukes // Louisiana Lovin'
13. The Golden Lady / John Medeski's Mad Skillet // John Medeski's Mad Skillet
14. What a Wonderful World / Jon Batiste // Hollywood Africans
15. Chopinesque / Jon Batiste // Hollywood Africans
16. Pain And Misery / The Teskey Brothers // Half Mile Harvest
17. Romaria / Andy Sheppard Quartet // Romaria
世界の快適音楽セレクション
"快適音楽"を求めるギターデュオのゴンチチによる、ノンジャンル・ミュージック番組。
http://www4.nhk.or.jp/kaiteki/
放送日: 2019年 1月19日(土)
放送時間: 午前9:00~午前11:00(120分)
ゴンチチ
湯浅学
- きら星の音楽 -
楽曲
「小さな青い星」
ゴンチチ
(1分10秒)
<EPIC REC. ESCL3738>
「Little Star」
Elegants
(2分47秒)
<ABC Rec. YW-8002-AB>
「Blue Star」
Mantovani&His Orchestra
(3分24秒)
<Spectrum Music SPECSIG2046>
「パレルモ・クラブ」
Perchin Jr.&The Cuban All Stars
(5分04秒)
<メタ・カンパニー CPMCD1362>
「「夜のガスパール」から スカルボ」
(ピアノ)イーヴォ・ポゴレリチ
(9分21秒)
<POLYDOR 413 363-2>
「All The Stars In The Sky」
Tornados
(2分22秒)
<REPERTOIRE REC. REP4708-WR>
「Nice Choice」
Giampiero Boneschi
(2分21秒)
<NO INFORMATION NO NUMBER>
「いとしあの星」
渡辺はま子
(3分15秒)
<コロムビア COCA-12853>
「Please Phil Spector」
Mile Lendell&The Attack
(1分30秒)
<ace CDCHD978>
「「ギターのための12の歌」から 星の世界」
(ギター)福田進一
(2分39秒)
<DENON COCO-70936>
「きらきら星(Twinkle,Twinkle,Little Star)」
Norma Waterson&Eliza Carthy
(2分40秒)
<Topic Rec. TSCD594>
「Guarda Che Luna」
Stefano Bollani、Hamilton De Holanda
(6分46秒)
<ECM ECM2332>
https://www.ecmrecords.com/catalogue/143038752850/o-que-sera-stefano-bollani-hamilton-de-holanda
「星空に両手を」
島倉千代子、守屋浩
(3分58秒)
<日本コロムビア COCP-40283>
「スター・マン」
ゲートボール
(4分33秒)
<徳間ジャパン NO NUMBER>
「「Paint Your Wagon」から Wand'rin Star」
Lee Marvin
(4分27秒)
<MCA Rec. MCAD37099>
「Handful Of Stars」
Paul Motian
(6分43秒)
<WINTER&WINTER 910200-2>
「愛の明星」
美空ひばり
(3分22秒)
<コロムビア COCA-13731>
「Shooting Star」
Bob Dylan
(3分08秒)
<SONY MUSIC SICP-30579>
「スター・ダスト」
ナット・キング・コール
(3分16秒)
<東芝EMI CP20-5702>
「流れ星にお願い」
ゴンチチ
(3分30秒)
<(株)フライングドッグ VTCL-60471>
「Sahel」
Francis Bebey
(5分08秒)
<BORN BAD REC. BB039>
「Crackin'Up」
Billy F Gibbons
(3分24秒)
<Concord Rec. CRE00747>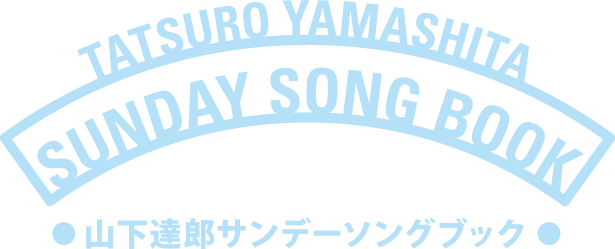 山下達郎の個人コレクションを使って発信される日本最高のオールディーズ・プログラム!!
JFN (TOKYO-FM系 全国38局ネット)毎週日曜日 14:00~14:55
http://www.tatsuro.co.jp/sunday/
WINTER(冬)で棚からひとつかみ
2019年01月20日プレイリスト
02. WINTER'S HERE
ROBIN WARD
1964
WONDERFUL SUMMER
03. WINTERTIME LOVE
THE DOORS
1968
WAITING FOR THE SUN
04. IN THE WINTER
JANIS IAN
1975
BETWEEN THE LINES
05. SOMETIMES IN WINTER
BLOOD,SWEAT & TEARS
1968
BLOOD,SWEAT & TEARS
06. OUR WINTER LOVE
BILL PURSELL
1963
OUR WINTER LOVE
07. 扉の冬
吉田美奈子
1973
扉の冬
08. 冬越え
細野晴臣
1973
HOSONO HOUSE
09. 冬のセーター
BLANKY JET CITY
1992
BANG!
10. SNOW EXPRESS
NEWS
2008
COLOR
Another Country with Ricky Ross
Ricky Ross enters the landscape of Americana and alternative country. Expect to hear both classic and future classics, with Ricky taking a close look at the stories behind the songs
https://www.bbc.co.uk/programmes/b00hh26l
Tue 15 Jan 2019
21:00
BBC Radio Scotland
https://www.bbc.co.uk/programmes/m000210x
Ricky Ross with new and classic tracks, featuring music from George Strait, Kathy Mattea, Lula Wiles, Andrew Combs and Nathaniel Rateliff and the Night Sweats.
Music Played
01. Nothing Breaks Like A Heart (feat. Miley Cyrus)
Mark Ronson
Nothing Breaks Like a Heart
RCA
02. All My Ex's Live In Texas
George Strait
Best Of George Strait: 20th Century Masters, The
MCA
03. Hey 3AM
Olivia Lane
Hey 3AM
Words & Amp Music
04. Love Gone Wrong
Lula Wiles
Love Gone Wrong
Smithsonian Folkways Recordings
05. Too Stoned To Cry (2019 Recut)
Andrew Combs
Worried Man (Deluxe)
Loose Music
06. 18 Wheels And A Dozen Roses
Kathy Mattea
Untasted Honey
Mercury
07. On The Road Again
Willie Watson
Folksinger Vol.2
Acony
08. Get It Back
Daisy May
09. You Two-Timed Me One Time Too Often
Tex Ritter
Capitol Collectors Series
Virgin Records Ltd.
10. Blues In My Heart
Red Foley
Tennessee Saturday Night/ Blues in My Heart
Decca Records
11. Head Alone
Julia Jacklin
Crushing
Transgressive Records
12. Babe I Know
Nathaniel Rateliff & The Night Sweats
Tearing At The Seams
Fantasy
13. In Spite Of Ourselves
John Prine & Iris DeMent
In Spite Of Ourselves
Oh Boy Records
14. That's How I Got To Memphis
Solomon Burke
Nashville
Snapper
15. Burning River
Ferris & Sylvester
Burning River
Archtop Records
16. Holly The Hustle
The Delines
The Imperial
Decor El Cortez Records
17. This Time Around
Jessica Pratt
This Time Around
Promo copy/ Domino
18. Rituals
Patrick Byrne
Rituals
Not given (Promo)
19. Love Hurts
Emmylou Harris & Gram Parsons
The No.1 Country Album (Various)
Polygram Tv
20. Wake Up Little Susie
The Everly Brothers
Acuff-Rose Opryland Music: 50th Anniversary
Acuff-Rose Opryland
21. Daddy I Told You
Ashley Monroe
Sparrow
Warner Bros, Nashville
22. New Colossus
Kaia Kater
Grenades
Smithsonian Folkways Recordings
23. Seven Oceans To Find
Mark Lewis Heavenor
(Single)
Self-Released
Private Passions
Guests from all walks of life discuss their musical loves and hates.
https://www.bbc.co.uk/programmes/b006tnv3
Tim Firth
Sun 20 Jan 2019
12:00
BBC Radio 3
https://www.bbc.co.uk/programmes/m00022nq
Tim Firth is the man behind the show that captured the nation's heart: Calendar Girls, the true story about a Women's Institute who produced a naked calendar. It's been a film, a play, and is now a musical.
He's also responsible for the hugely successful film Kinky Boots, as well as multi-award winning TV shows, films and more musicals including Neville's Island, The Flint Street Nativity, Preston Front, and most recently The Band, a collaboration with his long-time friend Gary Barlow and Take That.
But surprisingly there are no songs from musical theatre in Tim's choices for Private Passions. Instead he shares with Michael Berkeley his love of Baroque, with music from Bach and from Albinoni (first heard on his honeymoon), and he chooses music by Delius and by Copland that resonates with the folk music he loved as a child.
Tim talks movingly about the emotional impact of music in his life, whether it's writing the perfect song for a show or being spellbound by hearing Gorecki for the first time in a forest in the Lake District.
Producer: Jane Greenwood
A Loftus production for BBC Radio 3
Music Played
00:00
Tomaso Giovanni Albinoni
Concerto in F major for 2 oboes and strings, Op.9 no.3 (1st mvt: Allegro)
Performer: Catherine Latham
Performer: Anthony Robson
Orchestra: Collegium Musicum 90
Conductor: Simon Standage
00:00
Johann Sebastian Bach
Violin Concerto in E major, BWV.1042 (1st mvt: Allegro)
Performer: Renaud Capuçon
Orchestra: Chamber Orchestra of Europe
00:00
Frederick Delius
Two Aquarelles
Orchestrator: Eric Fenby
Orchestra: English Chamber Orchestra
Conductor: Daniel Barenboim
00:00
Aaron Copland
Dance of the Adolescent (Grohg)
Orchestra: Bournemouth Symphony Orchestra
Conductor: Marin Alsop
00:00
Henryk Mikolaj Górecki
Symphony No.3 (Symphony of Sorrowful Songs) (excerpt)
Singer: Dawn Upshaw
Orchestra: London Sinfonietta
Conductor: David Zinman
00:00
György Ligeti
Six Bagatelles for Wind Quintet (no.1: Allegro con spirito)
Ensemble: Claude Debussy Wind Quintet
Words and Music
A sequence of music interspersed with well-loved and less familiar poems and prose read by leading actors
https://www.bbc.co.uk/programmes/b006x35f
The Pre-Raphaelites
Sun 20 Jan 2019
17:30
BBC Radio 3
https://www.bbc.co.uk/programmes/m00022nz
"They meant revolt, and produced revolution": that's how one critic described the group of late 19th-century artists, poets and writers who came to be known as the Pre-Raphaelites. Actors Jamie Glover and Skye Hallam read words by the Pre-Raphaelites themselves, alongside the sources and subject matter that so fascinated them. Our journey through their artistic universe takes us from Malory's Arthurian legends and the love poetry of Dante Alighieri in the 13th century, to the sometimes coruscating reviews of Victorian contemporaries like Charles Dickens.
Pre-Raphaelite art is full of woeful maidens with flowing hair, and many suggest that the real women who posed for the likes of Rossetti and Millais were exploited. We'll hear the death of Ophelia described by Shakespeare's Gertrude alongside poetry by Elizabeth Siddal, the celebrated muse who posed for Millais' painting Ophelia, spending days on end fully clothed in a bath full of freezing water.
Musically, we start with Gilbert and Sullivan's Overture to Patience, an operetta that included a character satirising the ever-so-slightly pompous Pre-Raphaelites. There's also the glistening sound of Debussy's cantata La Damoiselle élue (The Blessed Damozel), based on Rossetti's poem of the same name, and a song from modern-day Pre-Raphaelite Florence Welch.
We finish with words by the only female member of the Pre-Raphaelite clan, Christina Rossetti, musing on how a painter's gaze always renders "One face" looking "out from all his canvases". That's set against Martha Wainwright's heart breaking song Proserpina, bringing to mind Rossetti's famous painting of Proserpine – a captive goddess looking out of the Pre-Raphaelite canvas.
Music Played
00:00
Gilbert and Sullivan
Extract from Patience, Overture
Performer: D'Oyly Carte Opera Orchestra, John Owen Edwards (conductor)
TER, CDVIR8316
William Michael Rossetti
Extract from Thoughts towards Nature in Poetry, Literature and Art read by Jamie Glover
The Times, 1851
Extract from The Times May 7th 1851 read by Skye Hallam
Malory
Extract from Le Morte D'Arthur, King Arthur and of his Noble Knights of the Round Table read by Jamie Glover
00:00
Purcell
King Arthur; or, The British Worthy Z628: Overture
Performer: Parley of Instruments, Roy Goodman (conductor)
Hyperion, CDS44381/3
Tennyson
Extract from The Lady of Shalott read by Skye Hallam
00:00
Bliss
Extract from The Lady of Shalott, The Funeral Cortege and The Entry of Lancelot
Performer: BBC Symphony Orchestra, Sir Arthur Bliss (conductor)
Carlton Classics, 1565691842
00:00
Florence Welch and Isabel Summers
The Dog Days Are Over
Performer: Florence Welch (vocals), Robert Ackroyd (guitar), Tom Monger (harp)
Universal, 2718884
Christina Rossetti
Extract from The Convent Threshold read by Skye Hallam
00:00
Felix Mendelssohn
Lift Thine Eyes from Elijah
Performer: Renee Fleming (soprano), Libby Crabtree (soprano), Patricia Bardon (mezzo soprano), Orchestra of the Age of Enlightenment, Paul Daniel (conductor)
Decca, 4556882
Keats
La Belle Dame sans Merci: A Ballad read by Jamie Glover
00:00
Sciarrino
Caprice pour violin, Andante
Performer: Marco Rogliano (violin)
Accord, 202862
00:00
Anon
Italiana for Lute
Performer: Paul O'Dette
Helios, CDH55146
Dante Alighieri translated by Dante Gabriel Rossetti
Extract from La Vita Nuova read by Jamie Glover
00:00
Claude Debussy
Extract from La Damoiselle Elue
Performer: London Symphony Orchestra and Chorus, Claudio Abbado (conductor)
DG, 423103-2
00:00
Modest Mussorgsky
Pictures from an exhibition for piano; Limoges (Le marche)
Performer: Mikhail Pletnev (piano)
Virgin, VC791169-2261 231
Charles Dickens
Extract from a review in Household Words of Millais Painting Christ in the House of his Parents read by Jamie Glover
00:00
Igor Stravinsky
Extract from The Rite of Spring, Part 1 (Adoration of the Earth)
Performer: Simon Bolivar Youth Orchestra, Gustavo Dudamel (conductor)
DG, 4778775
Sappho translated by Stanley Lombardo
Fragment 16 read by Skye Hallam
Algernon Charles Swinburne
Extract from Sapphics read by Jamie Glover
00:00
Claude Debussy
Extract from Nocturnes for orchestra, no.3; Sirenes [with female chorus]
Performer: Cleveland Orchestra, Cleveland Orchestra Chorus, Pierre Boulez (conductor)
DG, 4398962
00:00
Strauss
Extract from Der Rosenkavalier: Act 3 Conclusion
Performer: Elisabeth Schwarzkopf, Christa Ludwig (mezzo soprano), Rita Stich-Randall (mezzo soprano), Philharmonia, Herbert von Karajan (conductor)
EMI, 5 667608 2
Robert Buchanen
Extract from The Fleshly School of Poetry from The Contemporary Review - October 1871 read by Skye Hallam
00:00
Imogen Holst
The Fall Of The Leaf: Poco Adagio
Performer: Oliver Coates (cello)
NMC, NMC D236
Christina Rossetti
Extract from Goblin Market read by Jamie Glover
00:00
Träd
The Rose and the Lily
Performer: Eliza Carthy and Norma Waterson with The Gift Band
Topic, TSCD594
Jeanette Winterson
Extract from Oranges Are Not The Only Fruit read by Skye Hallam
00:00
Gracie Fields
Lancashire Blues
Performer: Gracie Fields
EMI, GBAYE0901551
00:00
Oliver Knussen
Extract from Ophelias Last Dance, Op. 32
Performer: Ryan Wigglesworth (piano)
NMC, NMCD178
Shakespeare
Extract from Shakespeares Hamlet Act 4 Scene 7 read by Skye Hallam
00:00
Camille Saint‐Saëns
La mort d'Ophélie
Performer: Isabelle Druet and Anne Le Bozec
NoMadMusic, NMM038D
John Updike
Extract from Gertrude And Claudius read by Skye Hallam
00:00
Brett Dean
String Quartet No.2 "And once I played Ophelia" First movement
Performer: Alison Bell, Doric Quartet
Chandos, CHAN 10873
Elizabeth Siddal
The Lust of the Eyes read by Jamie Glover
00:01
Felix Mendelssohn
Lieder ohne Worte - book 2 (Op.30), no.1; Andante espressivo in E flat major
Performer: Daniel Barenboim (piano)
Christina Rossetti
In an Artist's Studio read by Skye Hallam
00:01
Kate McGarrigle
Prosperpina
Performer: Martha Wainwright (vocals), Kathleen Weldon, Lily Lanken, Sylvan Lanken (Backing Vocals), Erik Friedlander (cello), Tom Mennier (piano), Michael Leonhart (trumpet)
Warner, 9340650014042