音楽の泉
クラシック音楽の入門番組として1949年に放送を開始、今日まで数多くの名曲を紹介してきました。ゆったりと流れる時間のおともに、「音楽の泉」でクラシック音楽をお楽しみください。
https://www4.nhk.or.jp/P685/
放送日: 2022年 7月 3日(日)
放送時間: 午前8時05分~午前8時55分(50分)
解説: 奥田佳道
楽曲
「ブエノスアイレスの四季」から
夏
(5分55秒)
秋
(7分10秒)
冬
(6分23秒)
春
(5分40秒)
ピアソラ:作曲
デシャトニコフ:編曲
(バイオリン)マイケル・ドース
(合奏)オーケストラ・アンサンブル金沢
(5分55秒)
<ワーナー WPCS-12034>
92丁目通り
ピアソラ:作曲
(バンドネオン)三浦一馬
(ピアノ)山田武彦
(バイオリン)石田泰尚
(エレキギター)大坪純平
(コントラバス)高橋洋太
(3分31秒)
<キングレコード KICC 1471>
プレパレンセ
ピアソラ:作曲
(バンドネオン)三浦一馬
(ピアノ)山田武彦
(バイオリン)石田泰尚
(エレキギター)大坪純平
(コントラバス)黒木岩寿
(4分00秒)
<キングレコード KICC 1471>
天使の死
ピアソラ:作曲
(バンドネオン)三浦一馬
(ピアノ)山田武彦
(バイオリン)石田泰尚
(エレキギター)大坪純平
(コントラバス)高橋洋太
(3分34秒)
<キングレコード KICC 1471>
オブリビオン
ピアソラ:作曲
(チェロ)辻本玲
(ピアノ)須関裕子
(4分34秒)
<キングレコード KICC 1483>
ウィークエンドサンシャイン
ブロードキャスター、ピーター・バラカンのナビゲートで送るウィークエンド・ミュージックマガジン。独特の嗅覚とこだわりの哲学でセレクトしたグッド・サウンドと、ワールドワイドな音楽情報を伝える。
https://www4.nhk.or.jp/sunshine/
放送日: 2022年 7月 2日(土)
放送時間: 午前 7:20~午前 9:00(100分)
ピーター・バラカン
https://www4.nhk.or.jp/sunshine/66/
THIS WEEK'S PLAYLIST
01. Private Space
Durand Jones & The Indications
Private Space
<Blue Oceans DOC227>
02. Light My Fire
Jose Feliciano
The Album
<Black Line Collection POW2238>
03. Silly Games
Janet Kay
Lovers Rock The Soulful Sound Of Romantic Reggae
<Trojan TJTCD603>
04. Choose Me(7" Mix)
Dennis Bovell(As African Stone)
Lovers Rock The Soulful Sound Of Romantic Reggae
<Trojan TJTCD603>
05. I'm Still In Love With You
Marcia Aitken
Lovers Rock The Soulful Sound Of Romantic Reggae
<Trojan TJTCD603>
06. Money In My Pocket
Dennis Brown
Lovers Rock The Soulful Sound Of Romantic Reggae
<Trojan TJTCD603>
07. Good Thing Going(We've Got A Good Thing Going)
Sugar Minott
Lovers Rock The Soulful Sound Of Romantic Reggae
<Trojan TJTCD603>
08. Night Nurse
Gregory Isaacs
Lovers Rock The Soulful Sound Of Romantic Reggae
<Trojan TJTCD603>
09. Don't Change Horses(In The Middle Of A Stream)
Tower Of Power
Back To Oakland
<Warner Bros. WPCR12910>
10. Love Me Like a Woman(radio edit)
Binker Golding
Dream Like A Dogwood Wild Boy
<GEARBOX GB1578CD>
11. Mr. P.C.
John Coltrane
Giant Steps
<Atlantic WPCR18311-2>
12. Mr. PC
The Derek Trucks Band
The Derek Trucks Band
<Landslide LDCD1020>
13. Afro Trane
Nat Birchall
Afro Trane
<Ancient Archive of Sound AAOS222>
14. Nyuchi
Musekiwa, Sumi & Tinashe Chingodza
Kusuwa Musha
<Mbira CD MBIRA 007>
15. Ami cu manu mu
Pedro Lima
Antologia Vol.1
<Puxas>
世界の快適音楽セレクション
"快適音楽"を求めるギターデュオのゴンチチによる、ノンジャンル・ミュージック番組。
https://www4.nhk.or.jp/kaiteki/
放送日: 2022年 6月25日(土)
放送時間: 午前 9:00〜午前10:55(115分)
ゴンチチ
湯浅学
− 音楽って素晴らしい 2022 パート1 −
楽曲
01. rainy love theme
ゴンチチ
(3分24秒)
<ポニーキャニオン PCCA-50305>
02. Just Say Play
Jerry Paper
(3分37秒)
<STONES THROW STH2465>
03. Home E-Miner
Gilad Hekselman
(1分29秒)
<Jazz Village JV 570058>
04. Buriuotojai
Remis Rancys
(3分48秒)
<INPARTMAINT RCIP-0322>
05. 無伴奏チェロのためのレチタティーボ「言葉は虚しく…」
(作曲)
(チェロ)マット・ハイモヴィッツ
(3分16秒)
<UNIVERSAL POCG-1931>
06. Twin Emerald Dolphins
Francesco Cavaliere & Tomoko Sauvage
(3分49秒)
<MARIONETTE MARIONETTE 17>
07. The Dawn Will Break
John McCormack
(2分43秒)
<PAVILION REC. GEMM CD 9243>
08. タクシー・ブルース
ブレイクダウン
(6分07秒)
<BRIDGE BRIDGE 348>
09. Modhu Hoi Hoi Bish Khawaila
Md.After Hussain & PAQ
(3分07秒)
<HIVE MIND HMRLP 017>
10. Chants of Africa
Teno Afrika
(3分45秒)
<AWESOME TAPES FROM AFRICA ATFA 040>
11. Space1
Nala Sinephro
(4分08秒)
<WARP REC. BRC691>
12. 勝敗の唄
山田参助とG.C.R.管絃楽団
(3分17秒)
<ぐらもくらぶ G50004/5>
13. Charlotte's Town
Bill Stone
(6分51秒)
<DRAG CITY DC789>
14. Lucky To Be Me(Alternate Take)
Bill Evans & Monica Zetterlund
(3分08秒)
<PHILIPS 25PJ-34>
https://www.discogs.com/ja/release/18118057-Monica-Zetterlund-Bill-Evans-Waltz-For-Debby
15. My Heart
Purnamasi Yogamaya
(7分03秒)
<INDEPENDENTE 20031025200>
16. Love Is Just a Memory
Michael Sayer
(3分41秒)
<APRES-MIDI RCIP-0304>
17. dreamboat
ゴンチチ
(3分19秒)
<ポニーキャニオン PCCA-50305>
18. リバーサイド ホテル
渥美二郎
(4分02秒)
<コロムビア COCP-41658>
19. 物語のように
坂本慎太郎
(4分30秒)
<ZELONE REC. ZEL-026>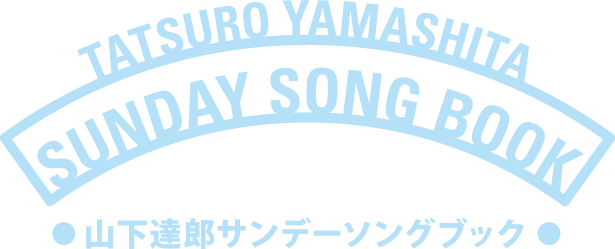 山下達郎の個人コレクションを使って発信される日本最高のオールディーズ・プログラム!
JFN (TOKYO-FM系 全国38局ネット)毎週日曜日 14:00~14:55
https://www.tatsuro.co.jp/sunday/
リクエスト+棚からひとつかみ
2022年07月03日プレイリスト
01. CHEER UP! THE SUMMER
山下達郎
SOFTLY / 山下
6月22日発売 ニューアルバム
02. CALL ME
CHRIS MONTEZ
1966
THE MORE I SEE YOU-CALL ME
03. VEHICLE
THE IDES OF MARCH
1970
VEHICLE
04. SWEET LITTLE THING
THE SPIRAL STARECASEE
1969
MORE TODAY THAN YESTERDAY
05. I'M NOT GONNA LET
COLONEL ABRAMS
1986
COLONEL ABRAMS
06. WHY SOMEBODY DANCE WITH ME
BRUCE JOHNSTON
1977
GOING PUBLIC
07. STEAL AWAY
ETTA JAMES
1967
TELL MAMA
08. IN THE NAME OF LOVE
ROBERTA FLACK
1982
I'M THE ONE
09. FUTARI (LIVE)
山下達郎
2019/10/09
札幌文化芸術劇場HITARU
Desert Island Discs
Desert Island Discs was created by Roy Plomley in 1942, and the format is simple
Eight tracks, a book and a luxury: what would you take to a desert island? Guests share the soundtrack of their lives
https://www.bbc.co.uk/programmes/b006qnmr
Adele
Sun 3 Jul 2022
11:15
BBC Radio 4
https://www.bbc.co.uk/programmes/m0018wxk
Adele is a singer and songwriter who has achieved record-breaking sales and global recognition for her four albums which document her life from the age of 19 onwards. Her cache of awards includes 15 Grammys and nine BRITs. She also won a Golden Globe and an Academy Award for the James Bond theme Skyfall which she co-wrote.
She was born Adele Laurie Blue Adkins in London in 1988. In 2002 she won a place at the BRIT School for Performing Arts where she studied music and developed her performing and song writing skills. In her final year a friend posted her three-song demo online which attracted the attention of several record companies.
In 2006 Adele signed to XL Recordings and the following year she released her first single, Hometown Glory. In 2008 she released her debut album, 19, and the following year she won Grammy Awards for Best New Artist and Best Female Pop Vocal Performance.
Her next two albums 21 and 25 consolidated her superstar status. In 2013 she was appointed an MBE in the Queen's Birthday Honours for services to music. Adele's fourth album, 30, was released in 2021. The songs addressed how she was adjusting to life post-divorce and her feelings about her new role as a co-parent.
Adele lives in Los Angeles with her son.
BOOK CHOICE: The Sun and Her Flowers by Rupi Kaur
LUXURY ITEM: A self-inflating mattress
CASTAWAY'S FAVOURITE: Dreams by Gabrielle
Presenter: Lauren Laverne
Producer: Paula McGinley
Music Played
01. Roam
The B-52's
COSMIC THING
REPRISE RECORDS
02. Dreams
Gabrielle
DREAMS CAN COME TRUE - GREATEST HITS VOLUME 1
POLYDOR LTD.
03. Need Somebody
Shola Ama
NOW THAT'S WHAT I CALL MUSIC 37
VIRGIN EMI
04. He Needs Me
Nina Simone
LITTLE GIRL BLUE
BETHLEHEM RECORDS
05. Bills, Bills, Bills
Destiny's Child
BIG HITS '99
SONY MUSIC ENTERTAINMENT UK LTD.
06. I'd Rather Go Blind
Etta James
AT LAST: THE BEST OF ETTA JAMES
UNIVERSAL MUSIC OPERATIONS
07. Maps
Yeah Yeah Yeahs
FEVER TO TELL
POLYDOR LTD.
08. For All We Know
Donny Hathaway
A DONNY HATHAWAY COLLECTION
ATLANTIC
https://www.bbc.co.uk/programmes/articles/4gpMJzGTlKngVTRwgGKyPxv/nine-things-we-learned-from-adeles-desert-island-discs
Jazz records from across the genre, played in special sequences to highlight the wonders of jazz history. All pieces have been specifically requested by Radio 3 listeners
https://www.bbc.co.uk/programmes/b006tnn9
Sun 3 Jul 2022
16:00
BBC Radio 3
https://www.bbc.co.uk/programmes/m0018qts
Alyn Shipton presents jazz records of all styles as requested by you, with a focus today on British saxophonist Bruce Turner. Plus tracks from Carmen McRae, Christine Jensen and Chet Baker.
Get in touch: jrr@bbc.co.uk or use #jazzrecordrequests on social.
Music Played
01. Groove Funk Soul (In And Out)
Joe Castro
PASSION FLOWER: FOR DORIS DUKE
SUNNYSIDE RECORDS
https://www.discogs.com/ja/release/2355562-Joe-Castro-Groove-Funk-Soul
https://www.discogs.com/ja/release/16062667-Joe-Castro-Passion-Flower-For-Doris-Duke
02. The Ballad Of Thelonious Monk
Carmen McRae
THE GREAT AMERICAN SONGBOOK LIVE
ATLANTIC
INTERCONTINENTAL
MPS
https://www.discogs.com/ja/release/3191258-Joe-Pass-Intercontinental
04. Firth Of Fourths
John Dankworth & His Orchestra
I HEAR MUSIC
SALVO
https://www.discogs.com/ja/release/13450258-Cleo-Laine-John-Dankworth-I-Hear-Music-A-Celebration-Of-Their-Life-Work
05. Maryland
Humphrey Lyttelton
BEST OF BRITISH JAZZ FROM THE BBC JAZZ CLUB
UPBEAT
06. Turner Minor
Bruce Turner
THE DIRTY BOPPER
LAKE
07. Four Or Five Times
Bruce Turner
THE JUMP BAND COLLECTION
LAKE
08. Nuages
Bruce Turner
ACCENT ON SWING
LAKE
09. Canto De Ossanha
Jonathan Kreisburg
2013
ONE
NEW FOR NOW MUSIC
10. Sea Fever
Christine Jensen
2010
TREELINES
JUSTIN TIME
11. Little Man You've Had A Busy Day
Chet Baker
SEXTET
PACIFIC
https://www.discogs.com/ja/release/1755400-Chet-Baker-Sextet-Chet-Baker-Sextet