音楽の泉
クラシック音楽の入門番組として1949年に放送を開始、今日まで数多くの名曲を紹介してきました。ゆったりと流れる時間のおともに、「音楽の泉」でクラシック音楽をお楽しみください。
https://www4.nhk.or.jp/P685/
モーツァルトのフルート四重奏曲
奥田佳道
放送日: 2022年 3月13日(日)
放送時間: 午前8時05分~午前8時55分(50分)
解説: 奥田佳道
楽曲
フルート四重奏曲 ニ長調 K.285
モーツァルト:作曲
(フルート)カール・ハインツ・シュッツ
(バイオリン)アルベナ・ダナイローヴァ
(ビオラ)トビアス・リー
(チェロ)タマーシュ・ヴァルガ
(13分50秒)
<カメラータ・トウキョウ CMCD-28313>
フルート四重奏曲 ト長調 K.285a
モーツァルト:作曲
(フルート)カール・ハインツ・シュッツ
(バイオリン)アルベナ・ダナイローヴァ
(ビオラ)トビアス・リー
(チェロ)タマーシュ・ヴァルガ
(9分11秒)
<カメラータ・トウキョウ CMCD-28313>
フルート四重奏曲 ハ長調 K.285b(K.Anh.171)から
第1楽章 アレグロ
モーツァルト:作曲
(フルート)カール・ハインツ・シュッツ
(バイオリン)アルベナ・ダナイローヴァ
(ビオラ)トビアス・リー
(チェロ)タマーシュ・ヴァルガ
(5分44秒)
<カメラータ・トウキョウ CMCD-28313>
セレナード 変ロ長調 K.361から
第6楽章、第7楽章
モーツァルト:作曲
(管楽合奏)ベルリン・フィルハーモニー管弦楽団管楽合奏団
(12分43秒)
<東芝EMI TOCE-55788>
ウィークエンドサンシャイン
ブロードキャスター、ピーター・バラカンのナビゲートで送るウィークエンド・ミュージックマガジン。独特の嗅覚とこだわりの哲学でセレクトしたグッド・サウンドと、ワールドワイドな音楽情報を伝える。
https://www4.nhk.or.jp/sunshine/
放送日: 2022年 3月12日(土)
放送時間: 午前 7:20~午前 9:00(100分)
ピーター・バラカン
https://www4.nhk.or.jp/sunshine/66/
THIS WEEK'S PLAYLIST
(曲名 / アーティスト名 // アルバム名)
01. This Must Be Hell / Horace Andy // Midnight Rockers
02. Aayega Aanewala / Lata Mangeshkar // Golden Collection
03. Muchange Muripiko / Gonora Sounds // Hard Times Never Kill
04. Chrysanthemum / Shin Sasakubo feat. Frederico Heliodoro // Venus Penguin
05. Venus Penguin / Shin Sasakubo // Venus Penguin
06. A Rainbow in Curved Air / Terry Riley // A Rainbow in Curved Air
07. Reflections / Steve Khan & Donald Fagen // That's The Way I Feel Now - A Tribute to Thelonious Monk
08. Blue Monk / Dr. John // That's The Way I Feel Now - A Tribute to Thelonious Monk
09. Nobody's Fault But Mine / Sister Rosetta Tharpe // The Original Soul Sister
10. That's All / Sister Rosetta Tharpe // The Original Soul Sister
11. Didn't It Rain / Sister Rosetta Tharpe with Marie Knight & The Sam Price Trio // The Original Soul Sister
12. Up Above My Head I Hear Music In The Air / Sister Rosetta Tharpe with Marie Knight & The Sam Price Trio // The Original Soul Sister
13. Masters of War / Charles Lloyd & the Marvels // I Long To See You
世界の快適音楽セレクション
"快適音楽"を求めるギターデュオのゴンチチによる、ノンジャンル・ミュージック番組。
https://www4.nhk.or.jp/kaiteki/
放送日: 2022年 3月12日(土)
放送時間: 午前 9:00〜午前10:55(115分)
ゴンチチ
藤川パパQ
− マンの音楽 −
楽曲
「マンジャノーレ」
ゴンチチ
(5分20秒)
<EPIC/SONY ESCB1058>
「I Can Take or Leave Your Loving」
Herman's Hermits
(2分43秒)
<BEAR FAMILY REC. BCD 17357>
「マンゴ・マングエ」
アルデマロ・ロメロ
(2分24秒)
<BMGファンハウス BVCM-37496>
「Manhattan」
Lee Wiley
(3分24秒)
<CBSソニー 35DP-497>
「Mambo Bacan」
Sophia Loren
(3分33秒)
<BMGビクター B23D-41073>
「Amplify My Soul(Part2)」
Incognito
(3分04秒)
<EAR MUSIC 0209437ERE>
「オールマン・リバップ」
笠置シヅ子
(2分52秒)
<日本コロムビア COCA-71107>
交響曲「マンフレッド」から
第2楽章
チャイコフスキー:作曲
(管弦楽)ライプチヒ・ゲヴァントハウス管弦楽団
(指揮)クルト・マズア
(9分19秒)
<ワーナーミュージック・ジャパン WPCS-5948>
「The Man I Love」
Miles Davis
(7分57秒)
<UNIVERSAL UCCO-5517>
「Marca Da Paixao」
Nana Caymmi
(3分09秒)
<UNIVERSAL 04400146202>
「Watermelon Man」
Mongo Santamaria
(5分17秒)
<SONY SICP-6441>
「スーパーマン」マーチ
(管弦楽)ベルリン・フィルハーモニー管弦楽団
(指揮)ジョン・ウィリアムズ
(4分57秒)
<UNIVERSAL UCCG-45038/9>
「A Handful Of Stars」
Herbie Mann's Californians
(7分32秒)
<ORIGINAL JAZZ CLASSICS OJCCD-1065-2>
「The Oggie Man」
June Tabor
(3分42秒)
<TOPIC REC. TSCD 577>
「無能の人」
ゴンチチ
(2分43秒)
<ソニー・ミュージックレーベルズ ESCL30013,30014>
「行かないで(Ne Me Quitte Pas)」
Jacques Brel
(4分15秒)
<オーマガトキ SC-3106/7>
「行かないで(If You Go Away)」
Imany
(3分55秒)
<THINK ZIK! RTMCD-1501>
「六調~雹と雨」
MAI
(3分42秒)
<ビーンズレコード BNSDX-7003>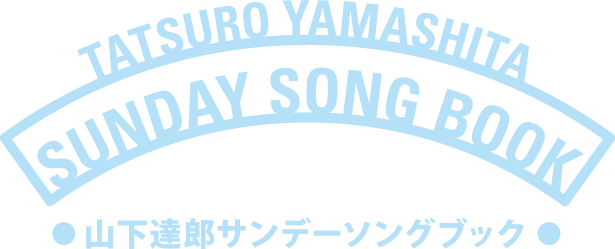 山下達郎の個人コレクションを使って発信される日本最高のオールディーズ・プログラム!
JFN (TOKYO-FM系 全国38局ネット)毎週日曜日 14:00~14:55
https://www.tatsuro.co.jp/sunday/
リクエスト特集
2022年03月13日プレイリスト
01. OPPRESSION BLUES (弾圧のブルース)
山下達郎
近日発売ニュー・アルバムに収録予定
02. STAY
MAURICE WILLIAMS & THE ZODIACS
1960
03. HALLELUJAH
SWEATHOG
1971
04. FOR ONCE IN MY LIFE
STEVIE WONDER
1968
05. FOLLOW EVERY DREAM
WILLIAM HART
1979
THE FISH THAT SAVED PITTSBURGH
06. CRYING (LIVE)
ROY ORBISON
1985
07. HE'S SURE TO REMEMBER ME
BRENDA LEE
1964
想い出のタンゴ
Private Passions
Guests from all walks of life discuss their musical loves and hates.
https://www.bbc.co.uk/programmes/b006tnv3
Katy Brand
Sun 13 Mar 2022
12:00
BBC Radio 3
https://www.bbc.co.uk/programmes/m001551r
Katy Brand talks to Michael Berkeley about obsession, opera, brass bands and juggling her career as a comedian, actor, novelist and screenwriter.
On television, Katy Brand's Big Ass Comedy Show ran for three series and won her a British Comedy Award, and she has appeared in everything from Peep Show to Midsomer Murders. Her stand-up shows at the Edinburgh Festival have been highly acclaimed, and she is a regular on BBC Radio comedy and drama. Katy has starred in musicals such as West Side Story and Everyone's Talking About Jamie; and she has written plays and screenplays – her feature film Good Luck to You, Leo Grande, starring Emma Thompson, premiered at the recent Sundance Festival and will be on our cinema screens this autumn.
Katy tells Michael about her childhood experience as an extra at the Royal Opera House; her grandfather, the trumpet player and brass band conductor Geoffrey Brand; and her passion for the madrigals of the 17th-century Italian composer Carlo Gesualdo.
And she describes the obsessions that dominated her early life, which have provided rich material for her books and comedy shows: her conversion to born-again Christianity as a teenager and her ongoing passion for the films Dirty Dancing and Mary Poppins.
Producer: Jane Greenwood
A Loftus Media production for BBC Radio 3
Music Played
00:00
Carlo Gesualdo
Gioite voi col canto
Choir: Collegium Vocale Gent
Conductor: Philippe Herreweghe
00:00
Giacomo Puccini
In questa reggia (Turandot)
Singer: Montserrat Caballé
Singer: José Carreras
Orchestra: Orchestre philharmonique de Strasbourg
Conductor: Alain Lombard
00:00
Albert Jakeway
The Astronaut March
Performer: Black Dyke Band
Conductor: Geoffrey Brand
00:00
The Beatles
Norwegian Wood
00:00
Leopold Mozart
Concerto for Alphorn and orchestra
Performer: Dennis Brain
Music Arranger: Gerard Hoffnung
Orchestra: Hoffnung Symphony Orchestra
Conductor: Norman Del Mar
00:00
Wolfgang Amadeus Mozart
Der Holle Rache (Die Zauberflote)
Singer: Diana Damrau
Orchestra: Le Cercle de l'Harmonie
Conductor: Jérémie Rhorer
00:00
André Parfenov
Aachener Walzer (after Tchaikovsky)
Orchestra: Aachen Symphony Orchestra
Conductor: Christopher Ward
Jazz records from across the genre, played in special sequences to highlight the wonders of jazz history. All pieces have been specifically requested by Radio 3 listeners
https://www.bbc.co.uk/programmes/b006tnn9
Sun 13 Mar 2022
16:00
BBC Radio 3
https://www.bbc.co.uk/programmes/m001551w
Alyn Shipton presents jazz records of all styles as requested by you. Join our community of jazz lovers. Alyn Shipton is waiting for your requests: email jazzrecordrequests@bbc.co.uk or use #jazzrecordrequests on social.
Music Played
01. Super Blue
Freddie Hubbard
SUPER BLUE
COLUMBIA
https://www.discogs.com/ja/release/1668326-Freddie-Hubbard-Super-Blue
02. Blues Walk
Stan Getz
LIVE AT THE BERLIN JAZZ FESTIVAL 1966
LOST RECORDINGS/PHOENIX/SONY
https://www.discogs.com/ja/release/20970943-Stan-Getz-Astrud-Gilberto-Live-At-The-Berlin-Jazztage-1966
03. Waterworn Rocks
Iro Haarla
NORTHBOUND
ECM
04. Swingtime In Springtime
Django Reinhardt
COFFRET SOUVENIR
DISQUES VOGUE
05. Milenburg Joys
Jelly Roll Morton
Performer: Wilbur de Paris
WILBUR DE PARIS AND HIS NEW NEW ORLEANS JAZZ
ATLANTIC
06. Wake Me Up Before You Go-Go
Sunna Gunnlaugs
ANCESTRY
SUNNY SKY
07. Aren't You Glad You're You
Gerry Mulligan Quartet
QUARTET VOL.1
VOGUE
https://www.discogs.com/ja/release/3901768-Gerry-Mulligan-Quartet-Gerry-Mulligan-Quartet
08. The Surrey With the Fringe On Top
Blossom Dearie
ONCE UPON A SUMMERTIME
ESSENTIAL JAZZ CLASSICS
09. Jazz Me Blues
Harry Strutters Hot Rhythm Orchestra
HOT RHYTHM ORCHESTRA
JAZZ COLOURS
10. Cram N Exam
Joanne Brackeen
PINK ELEPHANT MAGIC
ARKADIA
11. Olé
John Coltrane
OLÉ
ATLANTIC
https://www.discogs.com/ja/release/4666576-John-Coltrane-Ol%C3%A9-Coltrane