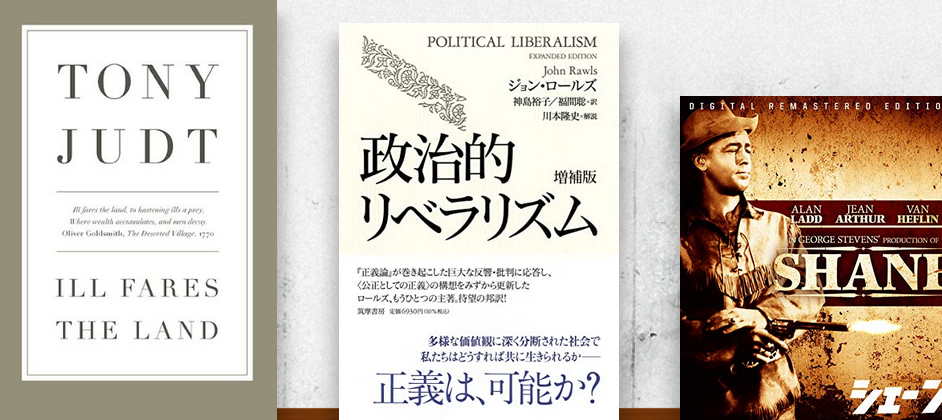 音楽の泉
クラシック音楽の入門番組として1949年に放送を開始、今日まで数多くの名曲を紹介してきました。ゆったりと流れる時間のおともに、「音楽の泉」でクラシック音楽をお楽しみください。
https://www4.nhk.or.jp/P685/
放送日: 2022年 2月13日(日)
放送時間: 午前8時05分~午前8時55分(50分)
解説: 奥田佳道
楽曲
「カルミナ・ブラーナ」から
おお、フォルトゥーナ(運命の女神)
オルフ:作曲
(合唱)晋友会合唱団
(合唱指揮)関屋晋
(管弦楽)ベルリン・フィルハーモニー管弦楽団
(指揮)小澤征爾
(2分20秒)
<ユニバーサル UCCP-9575>
「カルミナ・ブラーナ」から
フォルトゥーナから受けた傷を嘆いている
オルフ:作曲
(合唱)晋友会合唱団
(管弦楽)ベルリン・フィルハーモニー管弦楽団
(指揮)小澤征爾
(2分43秒)
<ユニバーサル UCCP-9575>
「カルミナ・ブラーナ」から
ほら、楽しく待ち望んだ春が
オルフ:作曲
(合唱)晋友会合唱団
(管弦楽)ベルリン・フィルハーモニー管弦楽団
(指揮)小澤征爾
(2分34秒)
<ユニバーサル UCCP-9575>
「カルミナ・ブラーナ」から
芝草の上で
オルフ:作曲
(管弦楽)ベルリン・フィルハーモニー管弦楽団
(指揮)小澤征爾
(1分51秒)
<ユニバーサル UCCP-9575>
「カルミナ・ブラーナ」から
お店のお方、この紅をくださいな
オルフ:作曲
(合唱)晋友会合唱団
(管弦楽)ベルリン・フィルハーモニー管弦楽団
(指揮)小澤征爾
(3分26秒)
<ユニバーサル UCCP-9575>
「カルミナ・ブラーナ」から
たとえ世界全部が
オルフ:作曲
(合唱)晋友会合唱団
(管弦楽)ベルリン・フィルハーモニー管弦楽団
(指揮)小澤征爾
(0分50秒)
<ユニバーサル UCCP-9575>
「カルミナ・ブラーナ」から
はげしい怒りに燃えたぎって
オルフ:作曲
(バリトン)トマス・ハンプソン
(管弦楽)ベルリン・フィルハーモニー管弦楽団
(指揮)小澤征爾
(2分22秒)
<ユニバーサル UCCP-9575>
「カルミナ・ブラーナ」から
むかしは湖水に住んでいました
オルフ:作曲
(テノール)ジョン・エイラー
(合唱)晋友会合唱団
(管弦楽)ベルリン・フィルハーモニー管弦楽団
(指揮)小澤征爾
(3分47秒)
<ユニバーサル UCCP-9575>
「カルミナ・ブラーナ」から
我こそは悦楽郷の大修道院院長なり
オルフ:作曲
(バリトン)トマス・ハンプソン
(合唱)晋友会合唱団
(管弦楽)ベルリン・フィルハーモニー管弦楽団
(指揮)小澤征爾
(1分30秒)
<ユニバーサル UCCP-9575>
「カルミナ・ブラーナ」から
酒場にいる時には
オルフ:作曲
(合唱)晋友会合唱団
(管弦楽)ベルリン・フィルハーモニー管弦楽団
(指揮)小澤征爾
(2分56秒)
<ユニバーサル UCCP-9575>
「カルミナ・ブラーナ」から
キューピッドはどこもかしこも飛び回る
オルフ:作曲
(ソプラノ)エディタ・グルベローヴァ
(合唱)ベルリン大聖堂少年合唱団
(管弦楽)ベルリン・フィルハーモニー管弦楽団
(指揮)小澤征爾
(3分13秒)
<ユニバーサル UCCP-9575>
「カルミナ・ブラーナ」から
乙女は立っていた
オルフ:作曲
(ソプラノ)エディタ・グルベローヴァ
(管弦楽)ベルリン・フィルハーモニー管弦楽団
(指揮)小澤征爾
(2分00秒)
<ユニバーサル UCCP-9575>
「カルミナ・ブラーナ」から
男の子が女の子とともに小部屋にいたら
オルフ:作曲
(合唱)晋友会合唱団
(指揮)小澤征爾
(1分06秒)
<ユニバーサル UCCP-9575>
「カルミナ・ブラーナ」から
来てくれ、来てくれ、来るがいい
オルフ:作曲
(合唱)晋友会合唱団
(管弦楽)ベルリン・フィルハーモニー管弦楽団
(指揮)小澤征爾
(0分57秒)
<ユニバーサル UCCP-9575>
「カルミナ・ブラーナ」から
揺れ動く心のはかりの上で
オルフ:作曲
(ソプラノ)エディタ・グルベローヴァ
(管弦楽)ベルリン・フィルハーモニー管弦楽団
(指揮)小澤征爾
(2分01秒)
<ユニバーサル UCCP-9575>
「カルミナ・ブラーナ」から
今はよろこびの時
オルフ:作曲
(ソプラノ)エディタ・グルベローヴァ
(バリトン)トマス・ハンプソン
(合唱)ベルリン大聖堂少年合唱団
(合唱)晋友会合唱団
(管弦楽)ベルリン・フィルハーモニー管弦楽団
(指揮)小澤征爾
(2分21秒)
<ユニバーサル UCCP-9575>
「カルミナ・ブラーナ」から
誰よりもいとしい人よ
オルフ:作曲
(ソプラノ)エディタ・グルベローヴァ
(管弦楽)ベルリン・フィルハーモニー管弦楽団
(指揮)小澤征爾
(0分49秒)
<ユニバーサル UCCP-9575>
「カルミナ・ブラーナ」から
ようこそ、この上なく美しい人よ
オルフ:作曲
(合唱)晋友会合唱団
(管弦楽)ベルリン・フィルハーモニー管弦楽団
(指揮)小澤征爾
(1分39秒)
<ユニバーサル UCCP-9575>
「カルミナ・ブラーナ」から
おお、フォルトゥーナ(運命の女神)
オルフ:作曲
(合唱)晋友会合唱団
(管弦楽)ベルリン・フィルハーモニー管弦楽団
(指揮)小澤征爾
(2分24秒)
<ユニバーサル UCCP-9575>
ウィークエンドサンシャイン
ブロードキャスター、ピーター・バラカンのナビゲートで送るウィークエンド・ミュージックマガジン。独特の嗅覚とこだわりの哲学でセレクトしたグッド・サウンドと、ワールドワイドな音楽情報を伝える。
https://www4.nhk.or.jp/sunshine/
放送日: 2022年 2月12日(土)
放送時間: 午前 7:20~午前 9:00(100分)
ピーター・バラカン
https://www4.nhk.or.jp/sunshine/66/
セローニアス・マンク特集
THIS WEEK'S PLAYLIST
01. Nice Work If You Can Get It
Thelonious Monk
After Hours at Minton's
<DEFINITIVE DRCD11197>
https://www.discogs.com/ja/release/12496579-Thelonious-Monk-After-Hours-At-Mintons
02. 52nd Street Theme
Dizzy Gillespie
Dizzy Gillespie Vol.1/2(1946-1949)
<RCA ND89763>
03. Off Minor
Bud Powell
The Bud Powell Trio
<ROULETTE 35C38-7216>
04. Thelonious
Thelonious Monk
1st & 2nd Session On Blue Note
<BLUE NOTE CJ28-5114>
https://www.discogs.com/ja/release/15203037-Thelonious-Monk-1st-2nd-Session-On-Blue-Note
05. It Don't Mean A Thing(If It Ain't Got That Swing)
Thelonious Monk
The Complete Riverside Recordings
<RIVER SIDE VDJ25010-24>
https://www.discogs.com/ja/release/12414400-Thelonious-Monk-The-Complete-Riverside-Recordings
06. Round Midnight
Thelonious Monk
Thelonious Himself
<RIVER SIDE UCCO99008>
https://www.discogs.com/ja/release/8830676-Thelonious-Monk-Thelonious-Himself
07. Monk's Mood
Thelonious Monk & John Coltrane
Live At Carnegie Hall 1957
<BLUE NOTE TOCJ66280>
https://www.discogs.com/ja/release/546933-Thelonious-Monk-Quartet-With-John-Coltrane-At-Carnegie-Hall
08. Little Rootie Tootie
The Thelonious Monk Orchestra
The Complete Riverside Recordings
<RIVER SIDE VDJ25010-24>
09. Blue Monk
Thelonious Monk
Thelonious Alone In San Francisco
<RIVER SIDE UCCO99073>
https://www.discogs.com/ja/release/4302188-Thelonious-Monk-Thelonious-Alone-In-San-Francisco
10. Monk's Dream
Thelonious Monk Quartet
Monk's Dream
<SONY SICP5063>
11. North Of The Sunset
Thelonious Monk
Solo Monk
<SONY SICP5067>
12. Pannonica
Thelonious Monk
Monk In Tokyo
<SONY SRCS9165-6>
13. Crepuscule with Nellie - take2
Thelonious Monk
Complete Last Recordings: The London Collection
<BLACK LION TKCB71372>
14. Abide With Me
Thelonious Monk
Monk's Music
<RIVER SIDE UCCO99037>
15. Epistrophy
Thelonious Monk
Palo Alto
<IMPULSE! UCCV1180>
世界の快適音楽セレクション
"快適音楽"を求めるギターデュオのゴンチチによる、ノンジャンル・ミュージック番組。
https://www4.nhk.or.jp/kaiteki/
放送日: 2022年 2月12日(土)
放送時間: 午前 9:00〜午前10:55(115分)
ゴンチチ
渡辺亨
− 山あり谷ありの音楽 −
楽曲
「sea otter goes to mountain」
ゴンチチ
(2分05秒)
<ポニーキャニオン PCCA-01691>
「Mountain High, Valley Low」
Eartha Kitt
(2分34秒)
<AVID AMSC 970>
「River Deep - Mountain High」
Harry Nilsson
(4分24秒)
<RCA VICTOR LSP 3874>
「Valle Local」
Jose Gonzales
(2分23秒)
<IMPERIAL REC SLANG50374LP>
「Naquela Noite」
Nana Caymmi
(3分53秒)
<UNIVERSAL 04400146202>
「Wives And Lovers」
Ella Fitzgerald with Marty Paich And His Orchestra
(2分23秒)
<UNIVERSAL 5342542>
「22 de Junho」
Itibere Orquestra Familia
(3分51秒)
<NOT ON LABEL IOF 0205>
「If I Were A Bell」
Joe Pass & Niels-Henning Orsted Pedersen
(7分20秒)
<ORIGINAL JAZZ CLASSICS OJCCD-1011-2>
https://www.discogs.com/ja/release/5816446-Joe-Pass-Niels-Henning-%C3%98rsted-Pedersen-Northsea-Nights
「The Valley」
Laura Marling
(5分40秒)
<MORE ALARMING TRCP209>
「I Love You Today」
Chip Taylor
(4分36秒)
<TRAIN WRECK TW069>
「Rose Of Washington Square」
Bert Kaempfert & His Orchestra
(2分21秒)
<TARAGON REC. TARCD-1045>
「The Rollercoaster Song」
The Lilac Time
(3分05秒)
<MERCURY BRIDG-003>
「Long Hard Climb」
Ron Davies
(3分12秒)
<A&M REC. PCCY-10185>
「8分音符の詩」
鈴木茂
(4分12秒)
<TOWER TO THE PEOPLE CRC-1701>
「Old Friends」
Jimmy Webb
(3分41秒)
<S-CURVE REC. 538475822>
「Foggy Valley」
ゴンチチ
(3分29秒)
<EPIC ESCB1901>
「Baghon Main」
Arooj Aftab
(6分44秒)
<NEW AMSTERDAM REC. NO NUMBER>
「Last Night」
Arooj Aftab
(5分59秒)
<NEW AMSTERDAM REC. NO NUMBER>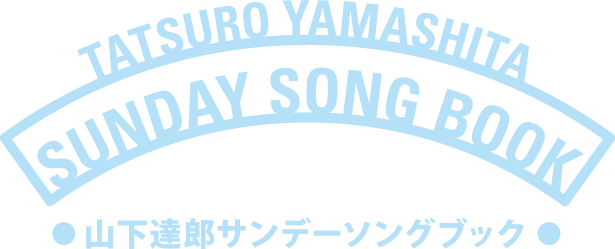 山下達郎の個人コレクションを使って発信される日本最高のオールディーズ・プログラム!
JFN (TOKYO-FM系 全国38局ネット)毎週日曜日 14:00~14:55
https://www.tatsuro.co.jp/sunday/
リクエスト特集
2022年02月13日プレイリスト
01. JUNGLE SWING
山下達郎
1993
02. DYNAMITE
CLIFF RICHARD
1959
ダイナマイト
03. EVERYTHING THAT TOUCHES YOU
THE ASOOCIATION
1968
恋にタッチは御用心
BIRTHDAY
04. DIFFERENT STROKES
SYL JOHNSON
1967
ディファレント・ストローク
05. HALF THE WAY
CRYSTAL GAYLE
1979
ハーフ・ザ・ウェイ
06. PIECE OF MY HEART
ERMA FRANKLIN
1967
ピース・オブ・マイ・ハート
07. IS YOU IS OR IS YOU AIN'T MY BABY
LOUIS JORDAN
1944
08. L'ECLISSE
COLLETTO TEMPIA & ORCHESTRA
1962
太陽はひとりぼっち
09. BLUE VALENTINE'S DAY
山下達郎
未発表 DEMO
宮治淳一のラジオ名盤アワー
ラジオ日本レコード室にある、ラジオ関東時代からの8万枚以上の洋楽レコードから、宮治淳一が選曲してあなたにお届けします。
曲のエピソードや、その時代背景とともに紹介していきます。
http://www.jorf.co.jp/?program=miyaji
最高位41位曲特集 70年代編
2022年02月13日プレイリスト
01. If You Were Mine
Ray Charles
1971
02. Daisy Mae
Hamilton, Joe Frank & Reynolds
1972
03. Rhapsody in Blue
Deodato
1973
04. Heavy Fallin' Out
The Stylistics
1974
05. Take A Hand
Rick Springfield
1976
06. The Homecoming
Hagood Hardy
07. Love Power
Willie Hutch
08. Good Times, Rock & Roll
Flash Cadillac & The Continental Kids
09. A real mother for ya
Johnny "Guitar" Watson
10. Curious Mind Um, Um, Um, Um, Um, Um
Johnny Rivers
11. Good Times Roll
The Cars
12. Souvenirs
Voyage
Desert Island Discs
Desert Island Discs was created by Roy Plomley in 1942, and the format is simple
Eight tracks, a book and a luxury: what would you take to a desert island? Guests share the soundtrack of their lives
https://www.bbc.co.uk/programmes/b006qnmr
Leslie Caron
https://www.theguardian.com/lifeandstyle/2021/jun/21/i-am-very-shy-its-amazing-i-became-a-movie-star-leslie-caron-at-90-on-love-art-and-addiction
Sun 13 Feb 2022
11:00
BBC Radio 4
https://www.bbc.co.uk/programmes/m0014fx9
Leslie Caron is an award-winning actress and dancer who starred in some of the most memorable films of Hollywood's golden age including An American in Paris and Gigi. Leslie was first cast away on Desert Island Discs in 1956 when she was 25, and her return, nearly 66 years later, marks the greatest gap between appearances in the programme's 80-year history.
She was born in Paris in 1931 and started ballet lessons at 11 to please her mother, a dancer herself who had performed on Broadway. Her early childhood was marred by the war and growing up in occupied Paris, but when she was 16 she joined Roland Petit's Ballets des Champs-Elysées which opened up a new world of possibility. A year later she was spotted during a performance by a member of the audience - Gene Kelly. He lobbied MGM to cast her as his leading lady in An American in Paris, which launched her Hollywood career.
Leslie played the tile role in Gigi both on stage in London in a production directed by Peter Hall, who she married, and in the feature film directed by Vincente Minelli. The film won all nine of its nominations at the 1959 Academy Awards – a record at the time.
Leslie went on to star in the L-Shaped Room and later played roles in the films Chocolat and Damage. In 2006 she won an Emmy Award for her part in the television series Law and Order: Special Victims Unit. More recently she was on our TV screens playing the Countess Mavrodaki in the drama series The Durrells.
She was awarded the Commandeur de la Légion d'honneur in 2013 and the JF Kennedy Gold Medal in the Arts two years later.
Leslie lives in London and describes herself as "almost retired."
BOOK CHOICE: The Sixth Sense of Animals by Maurice Burton
LUXURY ITEM: A cutlass
CASTAWAY'S FAVOURITE: Sì, Mimì chiamano Mimi, composed by Giacomo Puccini, performed by Maria Callas and Philharmonia Orchestra, conducted by Tullio Serafin
Presenter Lauren Laverne
Producer Paula McGinley
Music Played
01. L'Accordeoniste
Édith Piaf
20 CHANSONS D'OR
EMI
02. 
Giacomo Puccini
Si, Mi chiamano Mimi
Performer: Maria Callas
Orchestra: Philharmonia Orchestra
Conductor: Tullio Serafin
THE NEW SOUND OF MARIA CALLAS
WARNER CLASSICS
03. Ne me quite pas
Jacques Brel
50 RADIO HITS OF THE 50'S
VINTAGE MUSIC
04. Miss Otis Regrets
Ella Fitzgerald
THE GREATEST COLLECTION
PACIFIC
05. One for My Baby (from The Sky's The Limit)
Fred Astaire
YOU KEEP COMING BACK: A COMPILATION OF CLASSIC MOVIE THEMES
SHARP EDGE RECORDS
06. Burn On
Randy Newman
THE RANDY NEWMAN SONGBOOK
NONESUCH
07. 
Wolfgang Amadeus Mozart
Requiem in D minor (Introitus: Requiem)
Choir: Wiener Singverein
Orchestra: Vienna Philharmonic
Conductor: Herbert von Karajan
MOZART: REQUIEM IN D MINOR, K626
DG
08. Les Feuilles Mortes
Yves Montand
SOUVENIRS FROM FRANCE AND ITALY
DISCOS CADA
Private Passions
Guests from all walks of life discuss their musical loves and hates.
https://www.bbc.co.uk/programmes/b006tnv3
Sanjeev Gupta
Sun 13 Feb 2022
12:00
BBC Radio 3
https://www.bbc.co.uk/programmes/m0014g8b
The geologist Sanjeev Gupta tells Michael Berkeley about his search for evidence of ancient life in rocks on Mars with the help of NASA's Mars Rovers, and he plays unique recordings of sounds from the surface of Mars.
Professor Sanjeev Gupta is a scientist who takes the long view, the very long view, into Deep Time. As the Royal Society Leverhulme Trust Senior Research Fellow at Imperial College London, he investigates how landscapes have evolved over vast spans of time. His work as a geologist has meant camping out alone for months at a time in some of the world's most remote places.
And Sanjeev Gupta is part of a team of hundreds of scientists working on one of humanity's most ambitious expeditions ever - NASA's three billion dollar Perseverance Mars Rover which is helping us to understand what that planet was like an astonishing three-and-a-half billion years ago. The team is searching for evidence of ancient life in rocks on the Red Planet, rocks that will hopefully be returned to earth for analysis in 2031.
Music is vital to Sanjeev Gupta's life. He brings Michael Berkeley music by Bach, Messiaen and Handel and by contemporary composers Peteris Vasks, John Luther Adams and Anna Meredith, music which conjures 'visions of the beyond' – starlight, canyons, oceans and heaven.
Sanjeev describes the surreal experience of helping to operate the Perseverance Rover as it landed on Mars in February 2021 from a flat above a hairdresser in Lewisham when restrictions prevented him from travelling to NASA Mission Control in California.
And he recalls the transcendent experience of listening to music alone on long field trips in the vast deserts of Utah.
Producer: Jane Greenwood
A Loftus Media production for BBC Radio 3
Music Played
00:00
George Frideric Handel
Io t'abbraccio (Rodelinda, Act 2)
Singer: Iestyn Davies
Singer: Lucy Crowe
Orchestra: The English Concert
Conductor: Harry Bicket
00:00
Olivier Messiaen
Zion Park et la Cite Celeste (Des Canyons aux Etoiles)
Orchestra: French Radio Philharmonic Orchestra
Conductor: Myung-Whun Chung
https://www.bbc.co.uk/programmes/b00p69gr
00:00
Peteris Vasks
Violin Concerto (Distant Light)
Performer: Anthony Marwood
Orchestra: Academy of St Martin in the Fields
00:00
Gustav Mahler
Symphony no.4 (3rd mvt: Ruhevoll)
Orchestra: City of Birmingham Symphony Orchestra
Conductor: Sir Simon Rattle
00:00
John Luther Adams
Become Ocean
Orchestra: Seattle Symphony
Conductor: Ludovic Morlot
00:00
Johann Sebastian Bach
Partita no.1 in B flat major (4th mvt: Sarabande)
Performer: Igor Levit
00:00
Anna Meredith
Paramour