音楽の泉
クラシック音楽の入門番組として1949年に放送を開始、今日まで数多くの名曲を紹介してきました。ゆったりと流れる時間のおともに、「音楽の泉」でクラシック音楽をお楽しみください。
https://www4.nhk.or.jp/P685/
ラヴェルのダフニスとクロエ
放送日: 2021年 4月 4日(日)
放送時間: 午前8時05分~午前8時55分(50分)
解説: 奥田佳道
楽曲
バレエ音楽「ダフニスとクロエ」から 夜明け、無言劇、全員の踊り
ラヴェル:作曲
(管弦楽と合唱)パリ国立歌劇場管弦楽団と合唱団
(指揮)フィリップ・ジョルダン
(16分14秒)
<ワーナー WPCS-13055>
古風なメヌエット
ラヴェル:作曲
(管弦楽)ボストン交響楽団
(指揮)ベルナルト・ハイティンク
(6分56秒)
<PHILIPS PHCP-11106>
バレエ音楽「ラ・ヴァルス」
ラヴェル:作曲
(管弦楽)ウィーン・フィルハーモニー管弦楽団
(指揮)アンドレ・プレヴィン
(12分51秒)
<PHILIPS 32CD-412>
亡き王女のためのパヴァーヌ
ラヴェル:作曲
(管弦楽)パリ音楽院管弦楽団
(指揮)アンドレ・クリュイタンス
(6分49秒)
<Altus ALT-004-5>
ウィークエンドサンシャイン
ブロードキャスター、ピーター・バラカンのナビゲートで送るウィークエンド・ミュージックマガジン。独特の嗅覚とこだわりの哲学でセレクトしたグッド・サウンドと、ワールドワイドな音楽情報を伝える。
https://www4.nhk.or.jp/sunshine/
放送日: 2021年 4月 3日(土)
放送時間: 午前 7:20~午前 9:00(100分)
ピーター・バラカン
https://www4.nhk.or.jp/sunshine/66/
THIS WEEK'S PLAYLIST
01. One Word (Peace)
The Subdudes
Behind The Levee
<EMI 09463-46456-2-1>
02. ドーバッで演奏される民謡
Beauty of Tradition
Beauty of Tradition 〜 ミャンマーの伝統音楽、その深淵への旅
<Airplane AP1056>
03. A Taine Ma Thi
Aung Naing Soe
Music Of Burma - Burmese Guitar
<Rollers ROL001>
04. Myan Khan Kyun Twin
Aung Naing Soe
Music Of Burma - Burmese Guitar
<Rollers ROL001>
05. Kat Kyaw De Myanmar
U Tin (gtr), Hla Min (vo), Maung Than Aye (pattala)
Music of Burma Virtuoso of Burmese Guitar, Man Ya Pyi U Tin And His Bama Guitar
<Rollers ROL004>
06. I Want You
Burma Orchestra Saing Waing
From Another World: A Tribute to Bob Dylan
<Buda 3758744>
07. With God On Our Side
Lhamo Dukpa
From Another World: A Tribute to Bob Dylan
<Buda 3758744>
08. Yak Lebi Ihadar
Jigme Drukpa
Endless Songs From Bhutan
<Heilo HCD 7143>
09. paykar(春)
Toytoy
ramu-想う
<ToyToy屋>
10. 名もなき唄
Toytoy
ramu-想う
<ToyToy屋>
11. In My Girlish Days
Memphis Minnie
Bumble Bee
<Indigo IGOCD2005>
12. Me And My Chauffeur Blues
Maria Muldaur, Roy Rogers, Roly Salley
....First Came Memphis Minnie
<Stony Plain SPCD1358>
13. Pachuco Boogie
Cuarteto Don Ramon Sr.
Pachuco Boogie
<Arhoolie CD7040>
14. Is Anybody Going To San Antone
Ron Sexsmith
Carousel One
<Compass COMCD4642>
15. What's Your Name
Mel & Tim
Starting All Over Again
<Stax PCD4441>
16. Beeswing
Richard Thompson
Mirror Blue
<Capitol TOCP8297>
17. April The 3rd
Donal Lunny & Friends
Bringing It All Back Home, Vol.I
<BBC CD844>
世界の快適音楽セレクション
"快適音楽"を求めるギターデュオのゴンチチによる、ノンジャンル・ミュージック番組。
https://www4.nhk.or.jp/kaiteki/
放送日: 2021年 4月 3日(土)
放送時間: 午前 9:00〜午前10:55(115分)
渡辺亨
− 改める音楽 −
楽曲
「短めの昼食」
ゴンチチ
(2分24秒)
<IN THE GARDEN XNHL-15004/B>
「俺の涙は俺がふく」
美樹克彦
(2分42秒)
<クラウンレコード CRCN-20309,20310>
「I Hate U」
The Artist Formerly Known As Prince
(5分54秒)
<WARNER MUSIC JAPAN WPCR-430>
「After The Rain」
Duke Pearson
(4分46秒)
<BLUE NOTE REC. >
「Novo Amor」
Nana Caymmi
(4分04秒)
<EMI 837706 2>
「I Just Want To Be Your Friend」
The Millennium
(2分37秒)
<SONY MHCP974>
「Do You Love Music」
Horace Andy
(4分03秒)
<BLOOD & FIRE BAFCD 006>
「Music Dub」
Horace Andy
(4分03秒)
<BLOOD & FIRE BAFCD 006>
「Cumbia Del Relicario」
Meridian Brothers
(3分40秒)
<BONGO JOE BJR054>
「Tout Tout Pour Ma Cherie(シェリーに口づけ)」
Michel Polnareff
(3分05秒)
<POLYDOR POCP7482>
「My Queen Featuring Vincent Parker」
Taylor McFerrin
(4分45秒)
<BEAT REC./BRAINFEEDER>
「Columbus(Montezuma Jazz Mix)」
Chapter & The Verse
(6分04秒)
<UNHEARD REC. COL1492>
「Movement 4」
Carl Craig + Moritz Von Oswald
(8分06秒)
<UNIVERSAL 00289 4766912 8>
「Mac Tough」
Pat Martino
(10分02秒)
<EMI MUSIC JAPAN>
「ゴールトベルク変奏曲 BWV988から 第14変奏」
バッハ:作曲
(ピアノ)グレン・グールド
(1分04秒)
<SONY SICC-30351>
「Tennessee Waltz」
ゴンチチ & Yoshie Nakano
(1分55秒)
<ポニーキャニオン PCCA-01792>
「ノルウェイの森(Norwegian Wood)」
ゴンチチ
(2分17秒)
<ポニーキャニオン PCCA-01792>
「Voce Me Pergunta」
Adriana Calcanhotto
(3分58秒)
<BISCOITE FINO BF709-2>
「Mare」
Adriana Calcanhotto
(6分21秒)
<BISCOITE FINO BF709-2>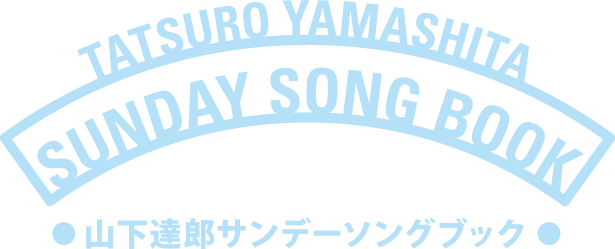 山下達郎の個人コレクションを使って発信される日本最高のオールディーズ・プログラム!!
JFN (TOKYO-FM系 全国38局ネット)毎週日曜日 14:00~14:55
https://www.tatsuro.co.jp/sunday/
棚からひとつかみ+リクエスト
2021年04月04日プレイリスト
01. DREAMING GIRL
山下達郎
1996
OPUS
02. FIRE
THE CRAZY WORLD OF ARTHUR BROWN
1968
THE CRAZY WORLD OF ARTHUR BROWN
03. FOR WHAT IT'S WORTH
THE BUFFALO SPRINGFIELD
1967
BUFFALO SPRINGFIELD
04. JUST FOR YOU
ALAN PRICE
1977
ALAN PRICE
05. TWISTIN' THE NIGHT AWAY (LIVE)
SAM COOKE
1985
LIVE AT THE HARLEM SQUARE CLUB
06. TRIO FM時報
山下達郎
1978
CM全集 VOL.1
07. WHAT'S GOING ON (LIVE)
山下達郎
2018/03/17
京都拾得
宮治淳一のラジオ名盤アワー
ラジオ日本レコード室にある、ラジオ関東時代からの8万枚以上の洋楽レコードから、宮治淳一が選曲してあなたにお届けします。
曲のエピソードや、その時代背景とともに紹介していきます。
http://www.jorf.co.jp/?program=miyaji
放送日: 2021年 4月 4日(日)
STEREO オールディーズ特集
2021年04月04日プレイリスト
01. Born Too Late
The Poni-Tails
1958
02. A Teenager In Love
Dion & The Belmonts
1959
恋するティーンエイジャー
03. Hushabye
The Mystics
1959
04. Runaway
Del Shannon
1961
悲しき街角
05. Sea Of Love
Phil Phillips with The Twilights
1959
06. Guess Who
Jesse Belvin
1959
07. You'll Lose A Good Thing
Barbara Lynn
1962
08. Devil In His Heart
The Donays
1962
09. Our Day Will Come
Ruby & The Romantics
1963
10. Walk Don't Run
The Ventures
11. Dreamin'
Johnny Burnette
1960
12. Poetry In Motion
Johnny Tillotson
1960
13. Hard Headed Woman
Wanda Jackson
冷たい女
14. Good Timin'
Jimmy Jones
1960
15. Sukiyaki (Ue o Muite Arukou)
Kyu Sakamoto
16. Be My Baby
The Ronettes
Another Country with Ricky Ross
Ricky Ross enters the landscape of Americana and alternative country. Expect to hear both classic and future classics, with Ricky taking a close look at the stories behind the songs
https://www.bbc.co.uk/programmes/b00hh26l
Gospel, Country and Americana
Tue 30 Mar 2021
20:00
BBC Radio Scotland
https://www.bbc.co.uk/programmes/m000tnf8
New and classic songs from Carrie Underwood, Willie Nelson, Patsy Cline, Elvis Presley, Mavis Staples, The Louvin Brothers and Willie Watson & The Fairfield Four.
Music Played
01. Woman You Got
Maddie & Tae
02. There's A Higher Power
The Louvin Brothers
SATAN IS REAL
LIGHT IN THE ATTIC
03. Ancestors
Miko Marks & Resurrectors
OUR COUNTRY
04. Nothing But The Blood Of Jesus
Carrie Underwood
MY SAVIOR
CAPITOL NASHVILLE/SPIRIT MUSIC GROUP
05. Oscar Wilde (Came Here To Make Fun Of You)
John Murry
THE STARS ARE GOD'S BULLET HOLES
SUBMARINE CAT RECORDS
06. Ways To Be Wicked
Lone Justice
LONE JUSTICE
GEFFEN
07. Every Grain of Sand
Bob Dylan
THE BOOTLEG SERIES - VOL.3
SONY
08. Dirt Around The Tree
Candi Carpenter (feat. Brandi Carlile)
09. Bloomsday
Samantha Crain
I GUESS WE LIVE HERE NOW
REAL KIND RECORDS
10. Hillbilly Possessed
Pony Bradshaw
CALICO JIM
BLACK MOUNTAIN MUSIC
11. In The Blue
Ruston Kelly
SHAPE AND DESTROY
ROUNDER RECORDS
12. Just a Closer Walk With Thee
Patsy Cline
CRITIQUE COUNTRY CLASSICS VOL.1
CRITIQUE
https://www.amazon.co.uk/Critique-Country-Classics-Cline-1996-10-15/dp/B013Q6WSRM/
13. Sweet Bye And Bye
Willie Nelson
THE TROUBLEMAKER
SONY MUSIC ENTERTAINMENT UK LTD.
14. Don't Knock
Mavis Staples
YOU ARE NOT ALONE
ANTI
15. One Beer
HARDY (feat. Lauren Alaina & Devin Dawson)
ONE BEER
BIG LOUD RECORDS/TVM
16. Stay
Valerie June
THE MOON AND STARS: PRESCRIPTION FOR DREAMERS
JUNES TUNES MUSIC/FANTASY
17. Wade In The Water
Patty Griffin
DOWNTOWN CHURCH
EMI
18. Miss Tilly
3Hattrio
LOST SESSIONS
19. Swing Down Sweet Chariot
Elvis Presley
20. Loose Cannon
Olivia Ellen Lloyd
LOOSE CANNON
2229146 RECORDS
21. The Medicine Man
Keb' Mo' (feat. Old Crow Medicine Show)
CONCORD RECORDS
22. Take This Hammer
Willie Watson
23. Tumbling Tumbleweeds
Sara Watkins (feat. I'm With Her)
NEW WEST RECORDS
24. Drop My Name
Evangeline Gentle
EVANGELINE GENTLE
SONIC UNYON RECORDS
25. This Old World
Buddy Miller
UNIVERSAL UNITED HOUSE OF PRAYER
NEW WEST
The Folk Show with Mark Radcliffe
Mark Radcliffe explores the wide range of traditional and contemporary folk and acoustic music from around the UK and the world, with regular interviews and live sessions from folk's finest performers
https://www.bbc.co.uk/programmes/b01phglj
Rhiannon Giddens & Francesco Turrisi
Wed 31 Mar 2021
21:00
BBC Radio 2
https://www.bbc.co.uk/programmes/m000tl3x
This week, American Rhiannon Giddens and Italian Francesco Turrisi talk about their second album: They're Calling Me Home.
Rhiannon, the award-winning singer and musician from North Carolina, is a stand-out voice in 21st century folk music. Francesco is an Italian jazz musician who draws on old folk styles from around the world. They both have connections to Ireland, where their second album has been recorded.
Music Played
01. Great Houdini
Meic Stevens
02. In a Lifetime (LIVE)
Clannad (feat. Denise Chaila)
03. Doddie's Dream
Blazin' Fiddles & The Scottish Folk Orchestra
04. Dear Moon
Mari Joyce
05. Rare Old Mountain Set
Tim Edey
06. England My England
Amelia Coburn
07. Calling Me Home
Rhiannon Giddens & Francesco Turrisi
08. Waterbound
Rhiannon Giddens & Francesco Turrisi
09. Hard Luck Stories
Richard & Linda Thompson
10. Dream a Fallen
David Ian Roberts
11. Fee Fee Poncho
Nathan Abshire
12. Bedlam Boys
The Trials of Cato
The Country Show with Bob Harris
Country music news, reviews and interviews, with Bob Harris
https://www.bbc.co.uk/programmes/b006x527
Thu 1 Apr 2021
21:00
BBC Radio 2
https://www.bbc.co.uk/programmes/m000tnsm
Just got an hour? All the country you need to know, right here! There's exclusive new music from Thad Cockrell and Kezia Gill, plus new songs from Darius Rucker and Thomas Rhett and Lauren Housley alongside a reissue of the week from Don Williams.
Plus programme debuts for Victoria Bailey and exciting new Scottish singer Rianne Downey, some old favourites and a whole lot more!
Music Played
01. Alright
Lady A
OCEAN
BIG MACHINE
02. My Masterpiece
Darius Rucker
DOWNLOAD SINGLE
CAPITOL NASHVILLE
03. Tennessee
Victoria Bailey
JESUS, RED WINE & PATSY CLINE
ROCK RIDGE MUSIC
04. Tennessee Me
The Secret Sisters
THE SECRET SISTERS
UNIVERSAL REPUBLIC
05. You All Over Me (Taylor's Version) (From The Vault)
Taylor Swift (feat. Maren Morris)
DOWNLOAD SINGLE
REPUBLIC RECORDS
06. She's In Love With A Rodeo Man
Don Williams
VOLUME ONE, VOLUME TWO, VOLUME Ⅲ
BGO RECORDS
07. Tenderheart
Sam Outlaw
TENDERHEART
SIX SHOOTER/THIRTY TIGERS
08. Live This Long
Willie Nelson & Merle Haggard
DJANGO AND JAMIE
SONY MUSIC LEGACY
09. This Ain't The Life (Soren Andersen Radio Mix)
Lauren Housley
GIRL FROM THE NORTH
LOVEBIRD RECORDINGS
10. The Mess I Made
Kezia Gill (feat. Sarah Jory)
THE MESS I MADE EP
SELF RELEASED
11. Want It Again
Thomas Rhett
COUNTRY AGAIN: SIDE A
THE VALORY MUSIC CO.
Private Passions
Guests from all walks of life discuss their musical loves and hates.
https://www.bbc.co.uk/programmes/b006tnv3
Teresa Keswick
Sun 4 Apr 2021
12:00
BBC Radio 3
https://www.bbc.co.uk/programmes/m000tw5j
Nearly forty years ago Teresa Keswick exchanged her career as a London lawyer for life as a nun in an enclosed and largely silent Carmelite monastery in Norfolk. She's devoted her life to prayer and work and has become a highly skilled embroiderer. Since 2014 she's written a regular column for The Oldie magazine.
In a special programme for Easter Day, Sister Teresa shares her fascinating life story and the music she loves with Michael Berkeley.
Teresa tells Michael about her initial reluctance to accept her vocation and leave her busy social life in London for a remote monastery in the Norfolk countryside and the contentment she eventually found in the strict daily routine of prayer and work.
She chooses pieces by Handel and by Beethoven that reflect her life before she became a nun, and two pieces of plainchant that play a central role in the life of her community. She describes her ongoing love of 1960s pop music and we hear a song by Simon and Garfunkel which she still plays when she has a day off from work, once a month. And she appreciates the importance of having fun – in life and in music – choosing the party scene from the opening of La Traviata, which recalls a wonderful evening at the opera when she lived in London.
Teresa describes how her community celebrates Easter Day and chooses music from Bach's Mass in B Minor; she says this music is the only thing that comes close to describing Christ's resurrection.
Producer: Jane Greenwood
A Loftus Media production for BBC Radio 3
Music Played
00:00
Plainchant
Salve Mater Misericordiae
Choir: Schola Cantorum of Cardinal Vaughan Memorial School
Conductor: Scott Price
00:00
Ludwig van Beethoven
Bagatelle in A minor - Fur Elise
Performer: Paul Lewis
00:00
George Frideric Handel
Dead March (Saul)
Orchestra: Sixteen Orchestra
Conductor: Harry Christophers
00:00
Clement Jacob
Au milieu de silence (Psalm 18)
Choir: Monks of l'Abbaye d'en Calcat
00:00
Simon & Garfunkel
The Sound of Silence
00:00
Giuseppe Verdi
Libiamo (Traviata, Act 1)
Singer: Ileana Cotrubaș
Singer: Plácido Domingo
Orchestra: Bavarian State Opera Orchestra
Conductor: Carlos Kleiber
00:00
Johann Strauss II
Blue Danube - Waltz
Orchestra: Amsterdam Royal Concertgebouw Orchestra
Conductor: Nikolaus Harnoncourt
00:00
Johann Sebastian Bach
Et Resurrexit (Mass in B minor)
Ensemble: Concerto Copenhagen
Conductor: Lars Ulrik Mortensen
Jazz records from across the genre, played in special sequences to highlight the wonders of jazz history. All pieces have been specifically requested by Radio 3 listeners
https://www.bbc.co.uk/programmes/b006tnn9
Sun 4 Apr 2021
16:00
BBC Radio 3
https://www.bbc.co.uk/programmes/m000tw5q
Alyn Shipton presents music chosen by you, including a piece from Annie Whitehead first broadcast in the 1990s, atmospheric film soundtrack music from Lena Horne, and a classic track by Herbie Hancock's 1960s band. There's also a chance to hear the contrasting drum styles of Shelly Manne and the New Orleans pioneer Baby Dodds.
Music Played
01. Wabash Blues
Humphrey Lyttelton, Acker Bilk, BBC Jazz Awards Orch
BACK TO BACK - SIDE BY SIDE
POLL WINNERS
02. Indiana
Mutt Carey
PORTRAIT OF A NEW ORLEANS MASTER
UPBEAT JAZZ
03. L'Il Darlin'
Martin Taylor
FRETERNITY
P3 MUSIC
04. Thou Swell
J J Johnson & Kai Winding
KAI AND JAY!
AFFINITY
05. Speak Like A Child
Herbie Hancock
COMPLETE BLUE NOTE 60S SESSIONS
BLUE NOTE
06. The King Swings (Alt Take)
Shelly Manne
CHECKMATE
AMERICAN JAZZ CLASSICS
07. What's New
John Horler
FREE AND EASY
TRIO
08. Sherry Lynn Flip
Slam Stewart Trio
N/A
MANOR
09. Blue Note Bounce
Annie Whitehead
THE GATHERING
PROVOCATEUR
10. Honeysuckle Rose
Lena Horne & Benny Carter
THAT'S ENTERTAINMENT, ULTIMATE ANTHOLOGY OF MGM MUSICALS
TURNER CLASSIC MOVIE MUSIC
11. It's Easy To Remember
André Previn
4 TO GO
COLUMBIA
12. Potato Head Blues
Rod Mason's Jazz Band
BBC JAZZ FROM THE 70S AND 80S IN STEREOPHONIC SOUND VOL.2
UPBEAT