音楽の泉
クラシック音楽の入門番組として1949年に放送を開始、今日まで数多くの名曲を紹介してきました。ゆったりと流れる時間のおともに、「音楽の泉」でクラシック音楽をお楽しみください。
https://www4.nhk.or.jp/P685/
ヴィヴァルディの四季
放送日: 2021年 2月21日(日)
放送時間: 午前8時05分~午前8時55分(50分)
解説: 奥田佳道
「四季」から 春
ヴィヴァルディ:作曲
(独奏バイオリン)ジャニーヌ・ヤンセン
(バイオリン)キャンディーダ・トンプソン
(バイオリン)ヘンク・ルービング
(ビオラ)ジュリアン・ラクリン
(チェロ)マールテン・ヤンセン
(コントラバス)ステーシー・ワットン
(テオルボ)エリザベス・ケニー
(オルガン、チェンバロ)ヤン・ヤンセン
(9分40秒)
<ユニバーサル UCCD-1132>
「四季」から 夏
(10分08秒)
<ユニバーサル UCCD-1132>
「四季」から 秋
(10分59秒)
<ユニバーサル UCCD-1132>
「四季」から 冬
(7分43秒)
<ユニバーサル UCCD-1132>
歌劇「テムポー渓谷のドリッラ」から
そよ風のささやきに
ヴィヴァルディ:作曲
(メゾ・ソプラノ)チェチーリア・バルトリ
(合唱)アルノルト・シェーンベルク合唱団
(合奏)イル・ジャルディーノ・アルモニコ
(指揮)ジョヴァンニ・アントニーニ
(2分02秒)
<ユニバーサル POCL-1909>
ウィークエンドサンシャイン
ブロードキャスター、ピーター・バラカンのナビゲートで送るウィークエンド・ミュージックマガジン。独特の嗅覚とこだわりの哲学でセレクトしたグッド・サウンドと、ワールドワイドな音楽情報を伝える。
https://www4.nhk.or.jp/sunshine/
放送日: 2021年 2月20日(土)
放送時間: 午前 7:20~午前9:00(100分)
ピーター・バラカン
https://www4.nhk.or.jp/sunshine/66/
追悼 チック・コリア特集
THIS WEEK'S PLAYLIST
01. Matrix
Chick Corea
Now He Sings, Now He Sobs
<Blue Note CJ32-5019>
02. Miles Runs The Voodoo Down
Miles Davis
Bitches Brew Live
<Sony SICP 3034>
03. Song Of The Wind
Chick Corea
Piano Improvisations Vol.1
<Polydor J33J 20111>
04. Desert Air
Chick Corea/Gary Burton
Chick Corea: Selected Recordings
<ECM UCCE 4001>
05. Crystal Silence
Chick Corea
Return To Forever
<ECM PROZ 1088>
06. Spain
Chick Corea and Return To Forever
Light As A Feather
<Polydor POCJ-2677-8>
07. The One Step
Chick Corea
Friends
<Polydor POCJ-1981>
08. Armando's Rhumba
Chick Corea
My Spanish Heart
<Polydor POCJ-1980>
09. `Round Midnight
Bobby McFerrin & Chick Corea
Play
<Blue Note TOCJ-5690>
10. Senorita
Chick Corea & Bela Fleck
The Enchantment
<Concord UCCO-1004>
11. Fool On The Hill
Chick & Hiromi
Duet
<Strech UCCO-1034-5>
12. The Plum Blossom
Yusef Lateef
Eastern Sounds
<Prestige OJCCD-612-2>
世界の快適音楽セレクション
"快適音楽"を求めるギターデュオのゴンチチによる、ノンジャンル・ミュージック番組。
https://www4.nhk.or.jp/kaiteki/
放送日: 2021年 2月 6日(土)
放送時間: 午前9:00〜午前10:55(115分)
渡辺亨
− 光の音楽 −
楽曲
「Ray of Hope」
ゴンチチ
(4分06秒)
<EPIC/SONY ESCB1796>
「Lovely Day」
Bill Withers
(4分15秒)
<COLUMBIA/LEGACY NO INFORMATION>
「Mimi」
Enoch Light & His Orchestra
(2分10秒)
<SEPIA REC. SEPIA 1191>
「Daybreak」
Joe & Bing
(2分31秒)
<REV-OLA CRREV80>
「Outside」
Sun Glitters
(2分48秒)
<LEBENS STRASSE ASIN : B0077QDZV6>
「Solidao」
Nana Caymmi
(2分21秒)
<東芝EMI 9091942>
「光の子」
Pink
(5分00秒)
<ワーナーミュージック・ジャパン WPCL11376/82>
「Turn Your Lights Down Law(そっと灯りを消して)」
Bob Marley & The Wailers
(4分58秒)
<ISLAND 314 586 408-2>
「Rosa y Dorada(バラ色で黄金に輝く)」
Sebastian Macchi, Claudio Bolzani & Fernando Silva
(4分39秒)
<SHAGRADA MEDRA SHCD-022>
「Enluavalsa(月光ワルツ)」
Andre Mehmari, Chico Pinheiro & Sergio Santos
(4分33秒)
<インパートメント RCIP-0178>
「エイトマンのうた」
克美しげる
(2分27秒)
<東芝EMI TOCT-8513>
「The last flower」
Chris Lomheim Trio
(5分22秒)
<ARTEGRA REC. ASIN:B000NL0XYE>
「We Let The Stars Go(星をきらめかせて)」
Prefab Sprout
(3分39秒)
<SONY EICP 1278>
「It's A New World」
Judy Garland
(2分29秒)
<SONY ASIN:B00009KU7U>
「抱擁 ~犬の散歩はお願いね, そして明かりはつけておいて」
Laura Nyro
(3分36秒)
<SONY SICP1960>
「青春の光と影(Both Sides Now)」
Joni Mitchell
(4分59秒)
<ワーナーミュージック・ジャパン WPCR18375/91>
「朝のめざめ」
ゴンチチ
(3分14秒)
<ポニーキャニオン PCCA-02102>
「Wonderful」
Gretchen Parlato
(6分03秒)
<EDITION REC. EDN1170>
「Music on Canvas1」
Slawek Jaskulke
(7分36秒)
<コアポート RPOZ10063>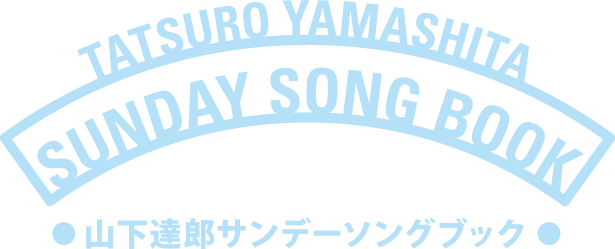 山下達郎の個人コレクションを使って発信される日本最高のオールディーズ・プログラム!!
JFN (TOKYO-FM系 全国38局ネット)毎週日曜日 14:00~14:55
https://www.tatsuro.co.jp/sunday/
ウォール・オブ・サウンドで棚からひとつかみ PART 2
2021年02月21日プレイリスト
02. DON'T ANSWER ME
THE ALAN PARSONS PROJECT
1984
03. OOH I DO
LINSEY DE PAUL
1974
恋のウー・アイ・ドゥ
04. FOXY, FOXY
MOTT THE HOOPLE
1974
05. GIRL COME RUNNNING
THE FOUR SEASONS
1965
GOLD VAULT OF HITS
06. 芽ばえ
麻丘めぐみ
1972
07. DO YOU REMEMBER ME?
YUKI OKAZAKI
1980
ドゥー・ユー・リメンバー・ミー
08. 二人は片想い
ポニー・テール
1976
GREETING CARDS
09. 青空のように ('81 REMIX)
大瀧詠一
1977
NIAGARA CALENDER '78
宮治淳一のラジオ名盤アワー
ラジオ日本レコード室にある、ラジオ関東時代からの8万枚以上の洋楽レコードから、宮治淳一が選曲してあなたにお届けします。
曲のエピソードや、その時代背景とともに紹介していきます。
http://www.jorf.co.jp/?program=miyaji
放送日: 2021年 2月21日(日)
1959年2月の US HITS
2021年02月21日プレイリスト
01. To Know Him, Is To Love Him
The Teddy Bears
02. Since I Don't Have You
The Skyliners
03. It Doesn't Matter Anymore
Buddy Holly
04. Jupiter-C
Pat & The Satellites
05. Pink Shoe Laces
Dodie Stevens
06. Sea Cruise
Frankie Ford
07. Try Me
James Brown & The Famous Flames
08. Venus
Frankie Avalon
09. Lovers Never Say Goodbye
The Flamingos
10. Raw-Hide
Link Wray & The Wraymen
11. Pretty Girls Everywhere
Eugene Church & The Fellows
12. Lucky Ladybug
Billy & Lillie
13. She Say (Oom Dooby Doom)
The Diamonds
14. Goodbye Baby
Jack Scott
15. Tall Paul
Annette With The Afterbeats
16. Stagger Lee
Lloyd Price
Another Country with Ricky Ross
Ricky Ross enters the landscape of Americana and alternative country. Expect to hear both classic and future classics, with Ricky taking a close look at the stories behind the songs
https://www.bbc.co.uk/programmes/b00hh26l
The Country Jukebox
Tue 16 Feb 2021
20:00
BBC Radio Scotland
https://www.bbc.co.uk/programmes/m000s8hy
Classic songs, favourite artists and big hits chosen by Ricky Ross and special guests. Featuring the musical choices of Gretchen Peters, Gill Landry, Nikki Lane, Langhorne Slim, Hiss Golden Messenger and Levi Hummon.
Music Played
01. When Will I Be Loved
The Everly Brothers
ACUFF-ROSE OPRYLAND MUSIC: 50TH ANNIVERSARY
ACUFF-ROSE OPRYLAND
02. Mama Tried
Merle Haggard
GREATEST HITS VOL.1
03. Merry Go 'Round
Kacey Musgraves
SAME TRAILER DIFFERENT PARK
DECCA
04. Mandolin Man
Angelina
VAGABOND SAINT
WONDERFULSOUND
05. Wichita Lineman
Glen Campbell
COUNTRY MOODS (VARIOUS ARTISTS)
POLYGRAM TV
06. Giving Up On Your Hometown
Lori McKenna
THE BIRD & THE RIFLE
CN RECORDS/THIRTY TIGERS
07. Then Some
Nikita Karmen (feat. Walker Hayes & Walker Hayes)
NOVEMBER RECORDS/EMPIRE
08. Bless The Broken Road
Rascal Flatts
RASCAL FLATTS
CHARISMA
09. Movement And Location
Punch Brothers
NONESUCH
10. Love Hurts
Emmylou Harris & Gram Parsons
THE NO.1 COUNTRY ALBUM (VARIOUS)
POLYGRAM TV
11. Everything Is Free
Gillian Welch
TIME (THE REVELATOR)
WARNER MUSIC
12. El Paso
Marty Robbins
COUNTRY CLASSICS
READERS DIGEST
13. Big Hearted Me
Don Gibson
LOOK WHO'S BLUE
RIGHTEOUS
14. Free
Zac Brown Band
15. Drunk Mind, Sober Heart
Mallory Johnson
DRUNK MIND, SOBER HEART
BIG HIT RECORDS
16. Big City
Merle Haggard
COLUMBIA COUNTRY CLASSICS VOL.5
SONY MUSIC ENTERTAINMENT UK LTD.
17. The Railroad
Lee Hazlewood
THE MANY SIDES OF LEE
REQUEST
18. Shiver
Giant Sand
CHORE OF ENCHANTMENT
LOOSE
19. Since You've Gone To Heaven
Brandy Clark
BIG DAY IN A SMALL TOWN
WARNER BROS. RECORDS
20. She Thinks I Still Care
George Jones
THE BEST OF GEORGE JONES
PEGASUS
21. Take These Chains From My Heart
Ray Charles
ACUFF-ROSE OPRYLAND MUSIC: 50TH ANNIVERSARY
ACUFF-ROSE OPRYLAND
22. Don't Close Your Eyes
Keith Whitley
RCA RECORDS LABEL NASHVILLE
23. Little Boxes
Malvina Reynolds
ESSENTIAL GUIDE TO FOLK
ESSENTIAL GUIDES
24. White Winos
Loudon Wainwright Ⅲ
THE LAST MAN ON EARTH
RED HOUSE RECORDS
25.So Small
Carrie Underwood
CARNIVAL RIDE
19 RECORDINGS
26.Crazy
Patsy Cline
ACUFF-ROSE OPRYLAND MUSIC: 50TH ANNIVERSARY
ACUFF-ROSE OPRYLAND
Desert Island Discs
Desert Island Discs was created by Roy Plomley in 1942, and the format is simple
Eight tracks, a book and a luxury: what would you take to a desert island? Guests share the soundtrack of their lives
https://www.bbc.co.uk/programmes/b006qnmr
Sophia Loren
Sun 21 Feb 2021
11:00
BBC Radio 4
https://www.bbc.co.uk/programmes/m000sgvk
Sophia Loren is the first performer to win the Best Actress Academy Award for a role in a foreign language film. She won in 1962 for her performance in Vittorio De Sica's film Two Women in which she played a mother trying to protect her 12-year-old daughter in war-torn Italy. In 1991, she picked up a second Oscar when the Academy presented her with an Honorary Award for her contribution to world cinema.
Born Sofia Villani Scicolone in a hospital ward for unmarried mothers, she was brought up by a single mother in Pozzuoli near Naples during the war years. After success in her first beauty pageant at the age of 15 and starring in photo romance stories for popular magazines, she first came to wider attention in 1953 when she played the title role in the Italian film Aida.
She played a pizza seller in De Sica's The Gold of Naples which is regarded as her breakthrough performance and led to her working on Hollywood movies with a who's who of co-stars including Cary Grant, Frank Sinatra, Gregory Peck and Paul Newman. Her most enduring on-screen partnership was with the Italian actor Marcello Mastroianni.
In 1966 she married the film producer Carlo Ponti and went on to have two children. In her most recent film The Life Ahead, directed by her son Edoardo Ponti, she plays a holocaust survivor and ex-prostitute who cares for the children of local sex workers.
Music Played
01. I've Got You Under My Skin
Ella Fitzgerald
ELLA FITZGERALD: THE COLE PORTER SONGBOOK, VOL.2
POLYDOR LTD.
02.
Claude Debussy
Debussy: Suite bergamasque, L.75 - 3. Clair de lune
Performer: Tamás Vásáry
50 PIANO MASTERWORKS
DECCA (UMO)
03. Lara Says Goodbye to Yuri
Maurice Jarre
DOCTOR ZHIVAGO: ORIGINAL MOTION PICTURE SOUNDTRACK
RHINO UK
04. Fly Me To The Moon (In Other Words)
Frank Sinatra
NOTHING BUT THE BEST
WARNER MUSIC UK LTD.
05. Oggi Sono Io
Mina
COVER MINA
ARIOLAI
06.
Modest Mussorgsky
The Marketplace at Limoges
Orchestra: Russian National Orchestra
Conductor: Carlo Ponti
PICTURES AT AN EXHIBITION: NIGHT ON BARE MOUNTAIN
PENTATONE MUSIC
07. Io Sì (Seen)
Laura Pausini
THE LIFE AHEAD (LA VITA DAVANTI A SÉ)
WM ITALY
08. Caruso
Lucio Dalla
DALLAMERICARUSO
RCA RECORDS LABEL
BOOK CHOICE: Letters from a Young Father by Edoardo Ponti
LUXURY ITEM: A pizza oven
CASTAWAY'S FAVOURITE: Caruso by Lucio Dalla
Private Passions
Guests from all walks of life discuss their musical loves and hates.
https://www.bbc.co.uk/programmes/b006tnv3
Caroline Bird
Sun 21 Feb 2021
12:00
BBC Radio 3
https://www.bbc.co.uk/programmes/m000shsx
Caroline Bird was only fifteen when she had her first collection of poems published; she's been writing since she was eight, hiding in the corner behind her bunk beds at home. This was in Leeds, where Caroline was brought up, the daughter of playwright Michael Birch and theatre director Jude Kelly. She's now published six collections of poetry, along with a clutch of plays for theatre and radio. Her latest poetry sequence "The Air Year" was awarded the prestigious Forward Prize for the best collection of poetry published this last year.
In conversation with Michael Berkeley, Caroline Bird talks about the impact of being published as a teenager, and about the depression that led her to drug addiction by the time she was a student. She confesses she finds classical music without words almost unbearably emotional – as a child, it made her deeply sad. Understanding that sadness and coming to terms with it, she returns now to music she heard when she was young, going as far back as the music her mother played to her in the womb.
Music choices include Rachmaninov's Sonata for Cello and Piano; Janet Baker singing Elgar's Sea Pictures; Billie Holiday; and Lionel Bart's Oliver!
Produced by Elizabeth Burke
A Loftus Media production for BBC Radio 3
Music Played
00:00
Sergey Rachmaninov
Cello Sonata in G minor (4th mvt: Allegro mosso)
Performer: Alisa Weilerstein
00:00
Alexandre Guilmant
Morceau symphonique, Op.88
Performer: Christian Lindberg
Orchestra: Bamberg Symphony Orchestra
Conductor: Leif Segerstam
00:00
Lionel Bart
It's a Fine Life (Oliver!)
Performer: Soundtrack
00:00
Billie Holiday
You've Changed
00:00
Georges Bizet
Dat's Love (Carmen Jones)
Singer: Wilhelmenia Fernandez
Performer: Henry Lewis
00:00
Edward Elgar
Sea-slumber Song (Sea Pictures)
Singer: Janet Baker
Orchestra: London Symphony Orchestra
Conductor: John Barbirolli
00:00
Leonard Bernstein
Overture: West Side Story
Orchestra:
Conductor: Leonard Bernstein
Jazz records from across the genre, played in special sequences to highlight the wonders of jazz history. All pieces have been specifically requested by Radio 3 listeners
https://www.bbc.co.uk/programmes/b006tnn9
Sun 14 Feb 2021
16:00
BBC Radio 3
https://www.bbc.co.uk/programmes/m000sht3
Alyn Shipton with music from Bessie Smith and Tommy Smith, as well as tracks from two classic albums: Eric Dolphy's Out To Lunch and Horace Silver's Song for my Father.
Music Played
01. Accent On Swing
Bruce Turner
THE JUMP BAND COLLECTION
LAKE
02. Sputnik's Tale
Tommy Smith
EVOLUTION
SPARTACUS
03. When I Fall In Love
Ben Webster
THREE CLASSIC ALBUMS PLUS
AVID
04. Song For My Father
The Horace Silver Quintet
BEST OF HORACE SILVER
BLUE NOTE
05. All The Things You Are
Kat Gang & Nate Mayland
THE WISHBONE PROJECT
MAYLNATE
06. There'll Be A Hot Time In The Old Town Tonight
Bessie Smith
COMPLETE COLUMBIA RECORDINGS
SONY/COLUMBIA
07. Just A Closer Walk With Thee
Henry "Red" Allen
THREE CLASSIC ALBUMS PLUS
AVID
08. Tarantella
Antonio Forcione
IN CONCERT
NAIM
09. Wisdom In The Wings (From 7 Ages Of Man)
Stan Tracey Big Band
WISDOM IN THE WINGS
RESTEAMED
10. Something Sweet, Something Tender
Eric Dolphy
OUT TO LUNCH
BLUE NOTE