音楽の泉
クラシック音楽の入門番組として1949年に放送を開始、今日まで数多くの名曲を紹介してきました。ゆったりと流れる時間のおともに、「音楽の泉」でクラシック音楽をお楽しみください。
https://www4.nhk.or.jp/P685/
ベートーベンの交響曲第9番
放送日: 2020年12月20日(日)
放送時間: 午前8時05分~午前8時55分(50分)
解説: 奥田佳道
合唱幻想曲 ハ短調 作品80から
終わりの部分
ベートーベン:作曲
(ピアノ)メナヘム・プレスラー
(合唱)中部ドイツ放送合唱団
(管弦楽)ライプチヒ・ゲヴァントハウス管弦楽団
(指揮)クルト・マズア
(4分18秒)
<PHILIPS PHCP-5239>
交響曲 第9番 ニ短調 作品125「合唱つき」から
第4楽章
ベートーベン:作曲
(ソプラノ)ギネス・ジョーンズ
(アルト)ハンナ・シュヴァルツ
(テノール)ルネ・コロ
(バス)クルト・モル
(合唱)ウィーン国立歌劇場合唱団
(合唱指揮)ノルベルト・バラチュ
(管弦楽)ウィーン・フィルハーモニー管弦楽団
(指揮)レナード・バーンスタイン
(26分25秒)
<Deutsche Grammophon F30G 29004>
主よ、人の望みの喜びよ
バッハ:作曲
マイラ・ヘス:編曲
(ピアノ)レオン・フライシャー
(3分42秒)
<コロムビアミュージックエンタテインメント COCQ-83845-6>
羊は安らかに草をはみ
バッハ:作曲
エゴン・ペトリ:編曲
(ピアノ)レオン・フライシャー
(4分57秒)
<コロムビアミュージックエンタテインメント COCQ-83845-6>
ウィークエンドサンシャイン
ブロードキャスター、ピーター・バラカンのナビゲートで送るウィークエンド・ミュージックマガジン。独特の嗅覚とこだわりの哲学でセレクトしたグッド・サウンドと、ワールドワイドな音楽情報を伝える。
https://www4.nhk.or.jp/sunshine/
放送日: 2020年12月19日(土)
放送時間: 午前 7:20~午前9:00(100分)
ピーター・バラカン
https://www4.nhk.or.jp/sunshine/66/
(曲名 / アーティスト名 // アルバム名)
01. Jingle Bells Ska / Prince Buster & The Skatalites // Ska and Rocksteady Collection, Vol.11

02. Let It Snow / Nick Lowe and Los Straitjackets // single

03. Fairytale Of New York / The Pogues Featuring Kirsty MacColl // If I Should Fall From Grace With God

04. Soldier's Things / Tom Waits // Swordfishtrombones

05. Native Stepson / Sonny Landreth // Eric Clapton's Crossroads Guitar Festival 2019
06. Million Miles / Bonnie Raitt, Keb' Mo' & Alan Darby // Eric Clapton's Crossroads Guitar Festival 2019
07. That's How Strong My Love Is / Doyle Bramhall II w. Tedeschi Trucks Band // Eric Clapton's Crossroads Guitar Festival 2019
08. Mas Y Mas / Los Lobos // Eric Clapton's Crossroads Guitar Festival 2019
09. Lait/De Ushuaia A La Quiaca / Gustavo Santaolalla // Eric Clapton's Crossroads Guitar Festival 2019
10. Retrato / Daniel Santiago & Pedro Martins // Eric Clapton's Crossroads Guitar Festival 2019
11. Is Your Love Big Enough / Lianne La Havas // Eric Clapton's Crossroads Guitar Festival 2019
12. Caroline, No / Jeff Beck // Eric Clapton's Crossroads Guitar Festival 2019
13. While My Guitar Gently Weeps / Peter Frampton w. Eric Clapton // Eric Clapton's Crossroads Guitar Festival 2019
14. Slow Dancing In A Burning Room / John Mayer // Eric Clapton's Crossroads Guitar Festival 2019
15. Layla / Eric Clapton w. John Mayer & Doyle Bramhall II // Eric Clapton's Crossroads Guitar Festival 2019

16. Wintertime / Norah Jones // Begin Again
世界の快適音楽セレクション
"快適音楽"を求めるギターデュオのゴンチチによる、ノンジャンル・ミュージック番組。
https://www4.nhk.or.jp/kaiteki/
放送日: 2020年12月19日(土)
放送時間: 午前9:00〜午前10:55(115分)
渡辺亨
− 夜空の音楽 −
楽曲
「小さな青い星」
ゴンチチ
(1分13秒)
<EPIC ESCL3738>
「When You Wish Upon A Star」
Brian Wilson
(2分45秒)
<WALT DISNEY D001345502>
「ウォーリー・ビーズ」
細野晴臣 & ザ・イエロー・マジック・バンド
(2分03秒)
<SONY MUSIC DIRECT ASIN:B000793EA2>
「夜空のトランペット」
ニニ・ロッソ
(3分07秒)
<ECHO INDUSTRY EMC-511>
「Once in Love with Amy」
Larry Elgart & His Orchestra
(2分03秒)
<BLUE MOON JAZZ ASIN:B06Y3B4WX9>
「空飛ぶ円盤に弟が乗ったよ」
四人囃子
(3分29秒)
<HAGAKURE ISCP1130>
「Mais Uma Aurora」
Afonso Pais & JP Simoes
(6分04秒)
<ORFEU ORFEU 35.011>
「Harvest Moon」
Neil Young
(5分04秒)
<ワーナーミュージック REPRISE WPCP4992>
「Number Two」
Booker Ervin
(8分18秒)
<OJC ASIN:B000000Z2H>
「A Cereja E O Vermouth」
Nana Caymmi
(3分08秒)
<東芝EMI 9091942>
「The Age Of Not Believing」
Kat Edmonson
(4分22秒)
<SPINNERETTE REC. SR2002>
「Capricornus」
Austin Peralta
(8分16秒)
<BRAINFEEDER BFCD014>
「月の光」
ドビュッシー:作曲
B.J.Cole
(4分56秒)
<MIDI 28MD1059>
「12月のIllumination」
吉田美奈子
(7分00秒)
<MCA MVCD41>
「Silent Night」
ゴンチチ
(2分33秒)
<EPIC ESCL3574>
「古代の物語(ストーリー)」
Ze Monoel
(5分14秒)
<コアポート RPOP-10032>
「聴いて、レチエレス・レイチを」
Ze Monoel
(0分57秒)
<コアポート RPOP-10032>
「Adupe Obaluae」
Ze Monoel
(3分11秒)
<コアポート RPOP-10032>
「Para Brisa(そよ風へ)」
Tincho Acosta
(3分33秒)
<大洋レコード TAIYO 0038>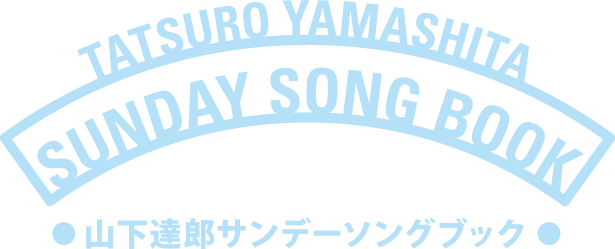 山下達郎の個人コレクションを使って発信される日本最高のオールディーズ・プログラム!!
JFN (TOKYO-FM系 全国38局ネット)毎週日曜日 14:00~14:55
https://www.tatsuro.co.jp/sunday/
疫病退散!年忘れ夫婦放談 (ゲスト:竹内まりや)
2020年12月20日プレイリスト 13時からの2時間拡大版
[PART 1]
01. クリスマス・イブ (2020 Version)
山下達郎
1983
02. ブルー・ホライズン (LIVE)
竹内まりや
81/12/22
東京厚生年金ホール
UNIVERSITY STREET (2018 REMASTER)
03. NATALIE (LIVE)
竹内まりや
81/08/25
中野サンプラザ
PORTRAIT (2019 REMASTER)
04. CAN'T TAKE MY EYES OFF YOU
山下達郎
16/04/09
沖縄市民会館
05. 希望という名の光 (2017 ACOUSTIC VERSION)
山下達郎
2017
[PART 2]
06. すてきなホリデイ
竹内まりや
2001
EXPRESSIONS
07. 今夜はHARTY PARTY
竹内まりや
1995
EXPRESSIONS
08. JINGLE BELL ROCK (LIVE)
山下達郎
95/11/26
東京FMホール
SEASON'S GREETINGS
09. クリスマスは一緒に
竹内まりや
2007
DENIM
10. MY GIFT TO YOU
山下達郎
1993
SEASON'S GREETINGS
11. DECK THE HALLS
山下達郎
2019
ライブ素材 未発売
12. THE CHRISTMAS SONG
竹内まりや
1992
BON APPETIT!
13. THE CHRISTMAS SONG
竹内まりや
1992
QUIET LIFE
14. HAVE YOURSELF A MERRY LITTLE CHRISTMAS
山下達郎
1993
SEASON'S GREETINGS
https://www.tfm.co.jp/murakamiradio/index.html
Another Country with Ricky Ross
Ricky Ross enters the landscape of Americana and alternative country. Expect to hear both classic and future classics, with Ricky taking a close look at the stories behind the songs
https://www.bbc.co.uk/programmes/b00hh26l
The Best Music of 2020, Part 1
Tue 15 Dec 2020
20:00
BBC Radio Scotland
https://www.bbc.co.uk/programmes/m000q94z
Ricky Ross showcases his favourite music of the year as played on Another Country - a guide to the best Americana and Country releases of 2020.
Music Played
01. Hang In There Girl
Ashley McBryde
NEVER WILL
02. Christmas In My Home Town
Charley Pride
03. Marie
Lori McKenna
04. I Should Be On A Train
Ferris & Sylvester
05. Under The Devil's Knee
Tre Burt
06. The First Noel
Emmylou Harris
07. Radio Cloud
Ruston Kelly
08. Valley Of Tears
Gillian Welch
BOOTS NO.2: THE LOST SONGS, VOL.1
ACONY
09. Life Ain't Fair And The World Is Mean
Sturgill Simpson
CUTTIN' GRASS - VOL.1 (BUTCHER SHOPPE SESSIONS)
10. Late Bloomer
The Secret Sisters
SATURN RETURN
11. For A Week Or Two
Fleet Foxes
12. Feliz Navidad
Kacey Musgraves
A VERY KACEY CHRISTMAS
DECCA
13. Country Christmas
Loretta Lynn
COUNTRY CHRISTMAS
14. Ten Year Town
Hailey Whitters
TEN YEAR TOWN
15. Starting Over
Chris Stapleton
16. Hometown
Sarah Jarosz
WORLD ON THE GROUND
ROUNDER RECORDS
17. Gaslighter
The Chicks
18. Christmas Island
Bob Dylan
CHRISTMAS IN THE HEART
19. If I Told
Courtney Marie Andrews
OLD FLOWERS
LOOSE/FAT POSSUM RECORDS
20. Northsiders
Christian Lee Hutson
BEGINNERS
ANTI- RECORDS
21. Harder Dreams
John Moreland
OLD OMENS
22. Hey, Bus Driver!
Tami Neilson
CHICKABOOM!
OUTSIDE MUSIC
23. Keep 'Em On They Toes
Brent Cobb
24. Holdin' It Down
Frazey Ford
U KIN B THE SUN
ARTS & CRAFTS PRODUCTIONS INC.
25. The Last Month Of The Year
The Staple Singers
The Folk Show with Mark Radcliffe
Mark Radcliffe explores the wide range of traditional and contemporary folk and acoustic music from around the UK and the world, with regular interviews and live sessions from folk's finest performers
https://www.bbc.co.uk/programmes/b01phglj
Radio 2's Folk Favourites 2020
Wed 16 Dec 2020
21:00
BBC Radio 2
https://www.bbc.co.uk/programmes/m000qcl1
Music Played
01. Wintermoon
Kris Drever & Éamonn Coyne
02. Good Christian Men Rejoice
Megson
03. Hark Hark
Kate Rusby
04. Come January
Ninebarrow
05. Ain't That-A-Rocking
Odetta
06. Christmas Wreath
Ashley Hutchings, Blair Dunlop & Becky Mills
07. Still Winter Still Waiting
Katherine Priddy
08. We Sing Hallelujah
O'Hooley & Tidow
09. Arthur McBride
Andy Irvine & Paul Brady
10. No Christmas In Kentucky
Phil Ochs
11. Cloch Erfyl
The Gentle Good
12. An Irish Christmas Night/ The Fair Hills of Ireland
Cherish the Ladies
13. Christmas in Killarney
The Outside Track
14. White Christmas
Mountain Man
The Country Show with Bob Harris
Country music news, reviews and interviews, with Bob Harris
https://www.bbc.co.uk/programmes/b006x527
Bob's in a Christmas state of mind!
Thu 17 Dec 2020
21:00
BBC Radio 2
https://www.bbc.co.uk/programmes/m000qclr
The last Country Show of the year, & it's party time with seasonal songs from Runaway June, Kacey Musgraves, Lady A, Ingrid Andress & Thomas Rhett, plus exclusive tracks from Ruthie Collins, Kezia Gill & Lucinda Williams!
Bob pays tribute to the late Charley Pride, Bill Monroe features in our Reissue of the Week and of course Christmas wouldn't be Christmas on the Country Show without a little JD McPherson & Bob's all-time favourite Christmas song from Mary Gauthier.
Music Played
01. Christmas On The Radio
Runaway June
WHEN I THINK ABOUT CHRISTMAS EP
WHEELHOUSE RECORDS
02. What's That Sound?
JD McPherson
SOCKS
NEW WEST
03. Kiss an Angel Good Mornin'
Charley Pride
CHARLEY PRIDE SINGS HEART SONGS
RCA VICTOR
04. Christmas In My Home Town
Charley Pride
CHRISTMAS IN MY HOME TOWN
RCA VICTOR
05. Glittery
Kacey Musgraves (feat. Troye Sivan)
THE KACEY MUSGRAVES CHRISTMAS SHOW
MCA NASHVILLE
06. On This Winter's Night
Lady A
ON THIS WINTER'S NIGHT DELUXE
BIG MACHINE LABEL GROUP
07. Christmas Time's A-Comin'
Bill Monroe and the Bluegrass Boys
CHRISTMAS TIME'S A-COMIN': A HILLBILLY CHRISTMAS
ATOMICAT
08. Dear Santa
Ruthie Collins
DOWNLOAD SINGLE
CURB RECORDS
09. Christmas Always Finds Me
Ingrid Andress
CD SINGLE
UNIVERSAL
10. If We Make It Through December
Lucinda Williams
LU'S CHRISTMAS JUKEBOX
11. Christmas In The Country
Thomas Rhett
DOWNLOAD SINGLE
BIG MACHINE LABEL GROUP
12. Christmas in Paradise
Mary Gauthier
FILTH AND FIRE
MUNICH RECORDS
13. Gold & Green
Sugarland
GOLD & GREEN
MERCURY NASHVILLE
14. Have Yourself A Merry Little Christmas
Hem
DO YOU HEAR WHAT I HEAR?
NETTWERK
Desert Island Discs
Desert Island Discs was created by Roy Plomley in 1942, and the format is simple
Eight tracks, a book and a luxury: what would you take to a desert island? Guests share the soundtrack of their lives
https://www.bbc.co.uk/programmes/b006qnmr
Cliff Richard
Sun 20 Dec 2020
11:00
BBC Radio 4
https://www.bbc.co.uk/programmes/m000qhg8
Sir Cliff Richard makes a second trip to the island he first visited 60 years ago, when he had just turned 20, but had already topped the UK charts three times.
Over the course of his career, Sir Cliff has released over 100 albums and sold well over 250 million records. His chart success in the UK has been eclipsed only by his hero Elvis Presley and one-time rivals, the Beatles.
Born Harry Webb in Lucknow, India, Sir Cliff returned to the UK with his family in 1948: money was tight and the family of six shared a room until they were able to move into a council house. Sir Cliff's father bought him a guitar for his 16th birthday and he initially performed in a skiffle band until he discovered rock 'n' roll and started a new band called the Drifters which later became the Shadows. His first hit single came in 1958 with Move It – often credited as being the first authentic British rock 'n' roll track – and he dominated the home-grown music scene of the late 1950s and early 1960s.
During his long career Sir Cliff performed on screen in films including Summer Holiday and The Young Ones. He has fronted television shows, twice performed Britain's entry in the Eurovision Song Contest and starred in two stage musicals. Today, at 80, he is still recording new songs and itching to get back on tour to perform his music in a post-Covid world.
Sir Cliff's return to Desert Island Discs after 60 years is record-breaking: it's the longest time between appearances in the programme's eight decade history.
Presenter: Lauren Laverne
Producer: Paula McGinley
Music Played
01. Rolling In The Deep
Aretha Franklin
ARETHA FRANKLIN SINGS THE GREAT DIVA CLASSICS
RCA RECORDS
02. What's Love Got To Do With It
Cliff Richard
WANTED
CHRYSALIS GROUP PLC.
03. Heartbreak Hotel
Elvis Presley
ALL THE BEST FROM ELVIS VOL.1
RCA
04. I Honestly Love You
Olivia Newton‐John
BACK WITH A HEART
UNIVERSAL/ISLAND RECORDS LTD.
05. It Is Well
Sheila Walsh (feat. Cliff Richard)
BRAVEHEART WORSHIP
VENTURE3 MEDIA
06. I Can't Make You Love Me
Bonnie Raitt
THE BEST OF BONNIE RAITT
EMI RECORDS LTD.
07. Stayin' Alive
Bee Gees
BEE GEES NUMBER ONES
POLYDOR LTD.
08. High Water Everywhere
Joe Bonamassa
Private Passions
Guests from all walks of life discuss their musical loves and hates.
https://www.bbc.co.uk/programmes/b006tnv3
Kadiatu Kanneh-Mason
Sun 20 Dec 2020
12:00
BBC Radio 3
https://www.bbc.co.uk/programmes/m000qjxt
Anyone who saw Sheku Kanneh-Mason play the cello at the Royal Wedding, or win BBC Young Musician of the Year at the age of only 17, will realise that he comes from the most extraordinary family. Two of his siblings are also Young Musician finalists, and his older sister, Isata, is a professional pianist. Collectively the seven Kanneh-Mason children make music wherever they are. During lockdown, that was the family home in Nottingham, from which they performed live on Facebook.
Michael Berkeley's guest is their mother, Kadiatu Kanneh-Mason: the woman who inspires them, who gets up before dawn to drive them to lessons and trains, who organises their practice schedules, who dances with them in the kitchen. She tells Michael Berkeley about how she does it – and why. She looks back on her childhood in Sierra Leone, and the huge transition of coming to live with her grandparents in Wales after her father died. She reveals her own musical ambition – to play the violin – and discusses how she manages to get the children to practise. She explores with Michael the question of prejudice in the classical music world. And she plays the reggae song the family will be dancing to at Christmas.
Other choices include Verdi's "Chorus of the Hebrew Slaves", Shostakovich's Second Piano Trio, Mozart's Requiem, Schubert's Trout Quintet and Samuel Coleridge-Taylor's "Deep River".
A Loftus Media production for BBC Radio 3
Produced by Elizabeth Burke
Music Played
00:00
Giuseppe Verdi
Va pensiero (Nabucco)
Choir: Chor der Wiener Staatsoper
Orchestra: Orchester der Wiener Staatsoper
Conductor: Lamberto Gardelli
00:00
Wolfgang Amadeus Mozart
Benedictus (Requiem in D minor)
Singer: Carolyn Sampson
Singer: Marianne Beate Kielland
Singer: Makoto Sakurada
Singer: Christian Immler
Orchestra: Bach Collegium Japan
Conductor: 鈴木雅明
http://bachcollegiumjapan.org/
00:00
Dmitry Shostakovich
Piano Trio no.2, Op.67 (4th mvt: Allegretto - Adagio)
Performer: Mischa Maisky
Performer: Gidon Kremer
Performer: Martha Argerich
00:00
Franz Schubert
Piano Quintet in A major (Trout) (4th mvt: Andantino)
Performer: Gerold Huber
Ensemble: Henschel Quartett
00:00
Samuel Coleridge-Taylor
Deep River
Ensemble: Kanneh-Mason Trio
00:00
Ludwig van Beethoven
Violin Concerto in D major, Op.61 (1st mvt: Allegro)
Performer: Itzhak Perlman
Orchestra: Berlin Philharmonic Orchestra
Conductor: Daniel Barenboim