オペラ ファンタスティカ
金曜の午後、心震わすドラマチックなオペラの世界を。
あなたのいる所が、ミラノ・スカラ座やウィ―ン国立歌劇場の特等席・・・
日常から解き放たれ、深遠なオペラの世界に遊ぶ贅沢なひと時をお楽しみください。
https://www4.nhk.or.jp/opera-f/
名盤コレクション 歌劇「魔弾の射手」
放送日: 2020年4月10日(金)
放送時間: 午後2時00分~ 午後6時00分(240分)
野本由紀夫
ウェーバー:作曲
「歌劇「魔弾の射手」第1幕」(42分33秒)
「歌劇「魔弾の射手」第2幕」(45分20秒)
「歌劇「魔弾の射手」第3幕」(45分37秒)
マックス…(テノール)ルネ・コロ
アガーテ…(ソプラノ)ヒルデガルト・ベーレンス
カスパール…(バス)ペーター・メーヴェン
エンヒェン…(ソプラノ)ヘレン・ドーナト
オットカール…(バリトン)ウォルフガング・ブレンデル
クーノー…(バス)ライムント・グルムバッハ
ザミエル…ロルフ・ボイゼン
隠者…(バス)クルト・モル
キリアン…(バリトン)ヘルマン・ザペル
花嫁に付き添う娘…(ソプラノ)イルムガルト・ランパート
花嫁に付き添う娘…(ソプラノ)アーデルハイト・シラー
花嫁に付き添う娘…(ソプラノ)エリカ・リュッゲベルク
花嫁に付き添う娘…(ソプラノ)レナーテ・フライヤー
領主付きの射手…テオドール・ニコライ
(合唱)バイエルン放送合唱団
(管弦楽)バイエルン放送交響楽団
(指揮)ラファエル・クーベリック
1979年11月 ミュンヘン・ヘラクレスザールで録音
<F64L5031950320>
音楽の泉
クラシック音楽の入門番組として1949年に放送を開始、今日まで数多くの名曲を紹介してきました。ゆったりと流れる時間のおともに、「音楽の泉」でクラシック音楽をお楽しみください。
https://www4.nhk.or.jp/P685/
ベートーベンのバイオリン・ソナタ

放送日: 2020年4月12日(日)
放送時間: 午前8時05分~午前8時55分(50分)
解説: 奥田佳道
バイオリン・ソナタ第5番ヘ長調作品24「春」
ベートーベン:作曲
(バイオリン)ジャン・ジャック・カントロフ
(ピアノ)上田晴子
(22分54秒)
<コジマ録音 ALCD7-143>
バイオリン・ソナタ第1番ニ長調作品12-1
ベートーベン:作曲
(バイオリン)ギドン・クレーメル
(ピアノ)マルタ・アルゲリッチ
(19分26秒)
<DG F35G 50095>
12のコントルダンスWoO14から第4曲、第7曲
ベートーベン:作曲
(バイオリン)アンネ・ゾフィー・ムター
(ピアノ)ランバート・オーキス
(1分50秒)
<DG POCG-90233/6>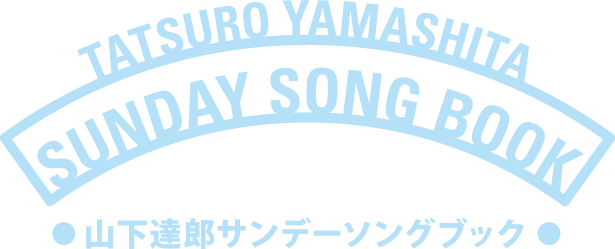 山下達郎の個人コレクションを使って発信される日本最高のオールディーズ・プログラム!!
JFN (TOKYO-FM系 全国38局ネット)毎週日曜日 14:00~14:55
https://www.tatsuro.co.jp/sunday/
2010年代後半、新しめの山下達郎ライブで棚からひとつかみ
2020年04月12日プレイリスト
01. SPARKLE (LIVE)
山下達郎
19/10/18
倉敷市民会館
02. あまく危険な香り (LIVE)
山下達郎
19/10/13
根室市総合文化会館
03. 新(ネオ)・東京ラプソディー (LIVE)
山下達郎
18/10/13
静岡市民文化会館
04. 潮騒 (LIVE)
山下達郎
17/07/01
神戸国際会館
05. BOMBER (ACCOUSTIC LIVE)
山下達郎
19/03/16
小樽 GOLDSTONE
06. 希望という名の光 (STAND ALONE VERSION)
山下達郎
2018
宅録未発表音源
Another Country with Ricky Ross
Ricky Ross enters the landscape of Americana and alternative country. Expect to hear both classic and future classics, with Ricky taking a close look at the stories behind the songs
https://www.bbc.co.uk/programmes/b00hh26l
Tue 7 Apr 2020
20:00
BBC Radio Scotland
https://www.bbc.co.uk/programmes/m000h1yw
Ricky Ross introduces you to new and classic Americana & Alternative Country.
Music Played
01. Best Shirt On
Chuck Prophet
The Land That Time Forgot
Yep Roc Records
02. Silver Wings
Merle Haggard
20 Greatest Hits
Capitol Records Nashville
03. That's The Way Love Goes
Hayes Carll & Allison Moorer
04. Strangers
Mt. Joy
Rearrange Us
Dualtone
05. I Love Her So
Roseanne Reid
I Love Her So (single)
Last Man Records
06. Are you Sure Hank Done It This Way?
Waylon Jennings
Crazy Heart Soundtrack
RCA
07. Infinite Scroll
Jess Williamson
Sorceress
Mexican Summer
08. By Rote
Arborist
A Northern View
09. Gamblin' Man
Miss Tess
The Moon Is An Ashtray
Miss Tess Music
10. Lay It On Me Baby
Nick Lowe
Lay It on Me
Yep Roc Records
11. Without Love
Johnny Cash
The Legend
Columbia
12. One Night Standards
Ashley McBryde
One Night Standards
Warner Music Group
13. Let's Think About Living
Bob Luman
Classic Country: 1957–1960
Time-Life Music
14. El Paso
Marty Robbins
Country Classics
Readers Digest
15. One Of Us (Will Weep Tonight)
Patti Page
A Golden Celebration
Mercury Records
16. Cathy's Clown
The Everly Brothers
Acuff-Rose Opryland Music: 50th Anniversary
Acuff-Rose Opryland
17. The Forty Ninth Parallel
Kacy & Clayton
Carrying On
New West Records LLC
18. Voices
Joshua Ray Walker
Glad You Made It
State Fair Records
19. Effortless
Ashton Lane
Travelling Mercies
Oc Records
20. Out In Space
Roseanne Reid
21. In Heaven Making Love
Jonathan Wilson
Dixie Blur
Bella Union
22. The Song Remembers When
Rumer
Nashville Tears
Cooking Vinyl
23. Only Children
Jason Isbell & the 400 Unit
Reunions
Southeastern Records
24. Loose Change
The Highwomen
The Highwomen
Low Country Sound/Elektra
25. This Is Far From Over
Bonnie "Prince" Billy
I Made a Place
Drag City
Travelling Folk
Bruce MacGregor presents Radio Scotland's flagship folk programme and brings you the very best of today's music and song.
https://www.bbc.co.uk/programmes/b00tlyrt
Thu 9 Apr 2020
20:00
BBC Radio Scotland
https://www.bbc.co.uk/programmes/m000gkjl
Join Bruce MacGregor live this evening, as he brings you the best in folk music. He entertains you with the latest sounds, including a new single to help raise funds for our NHS workers fighting COVID-19, it's called Everyday Hereos.
Music Played
01. Over The Rainbow
Eva Cassidy
Single
02. Life is A Drag
Rob Heron & The Tea Pad Orchestra
Soul of my City
Tea Pad Recordings
03. Everyday Heroes
Skerryvore & friends
Single
04. What You Do With What You've Got
Siobhan Miller
Strata
Songprint Recordings
05. Muriels Oatcakes - Cli Donnellans Jig/ Breaghas Jig/ Muriels Oatcakes
Marie Fielding
The Spectrum Project
Rumford Records
06. Countin On You
Rachel Baiman & Mike Wheeler
The Countin On You Sessions
Tone Tree Music
07. Ghosts
Lau
The Bell That Never Rang
Reveal Records
08. Jolene
Rachel Newton
West
Shadowside Records
09. A Precious Place
Duncan Chisholm
Sandwood
Copperfish Records
10. Little Liza Jane
We Banjo 3
Roots To Rise (Live)
11. Peter D. Scollay/ Merran's Rant/ Da Kirk Stack
Fiddlers' Bid
Naked And Bare
Greentrax recordings
12. Coaig Peathraichean Chinn Taile
Charlie Grey & Joseph Peach
Braw Sailing
13. Into the Light
Ímar
Celtic Connections 2017
Celtic Connections
14. Tattie and Herrin
Old Blind Dogs
Fit
15. The Jig "Run Rig"
Fergie MacDonald
Agus Na Muideartaich
Lismor
16. Herr Roloffs Farewell
Tim Edey
The Sleeping Tunes
Gnatbit Records
17. Oganaich An Or Fhuilt Bhuidhe (Youth Whose Hair Is Golden Blonde)
Kathleen MacInnes
Og-Mhadainn Shamhraidh (Summer Dawn)
Greentrax Records
18. The Wedding
Phil Cunningham
The Palomino Waltz
Green Linnet Records
19. The Lobster: The Boy In The Gap/ An Gliomach/ Mike Flanagans
The Gloaming
The Gloaming 3
Real World Records
20. Pour Me a Drink
Edwina Hays
Pour Me A Drink
Twirly Music
21. The Banks Of The Lee (Live)
Silly Wizard
Live Again
Birnam
22. Into the Light
Ímar
Afterlight
Big Mann Records
The Country Show with Bob Harris
Country music news, reviews and interviews, with Bob Harris
https://www.bbc.co.uk/programmes/b006x527
A tribute to John Prine
Thu 9 Apr 2020
23:00
BBC Radio 2
https://www.bbc.co.uk/programmes/m000h1rz
Bob has a tribute to the late John Prine, taken from his 2018 Radio 2 live session & exclusive music from Lee Brice & Granger Smith, alongside new songs from Tim McGraw, Tenille Townes, & Ashley McBryde.
Plus there's a reissue of the week from Merle Haggard, and the very last single from the great Kenny Rogers, a song written by Lionel Richie no less!
https://www.rollingstone.com/music/music-country/john-prine-obit-253684/
Music Played
01. Little Miss Honky Tonk
Brooks & Dunn
The Greatest Hits Collection
Arista Nashville
02. Hang In There Girl
Ashley McBryde
Never Will
Warner Music Nashville
03. Humble And Kind
Tim McGraw
Download Single (Live, 2017)
Big Machine
04. The Way Back Home
Lori McKenna
The Tree
CN Records/Thirty Tigers
05. Summer's End
John Prine
(Country Session, 22.08.2018)
06. Egg & Daughter Nite, Lincoln Nebraska 1967
John Prine
(Country Session, 22.08.2018)
07. Angel From Montgomery
Bonnie Raitt
Streetlights
Warner Brothers
08. The Most Beautiful Things
Tenille Townes
Download Single
Sony Music/RCA Records
09. The Bottle Let Me Down
Merle Haggard
Lonesome Fugative
10. Live This Long
Willie Nelson & Merle Haggard
Django And Jamie
Sony Music Legacy
11. One Of Them Girls
Lee Brice
Download Single
Curb Records
12. Goodbye
Kenny Rogers
Download Single
Capitol Nashville
13. That's Why I Love Dirt Roads
Granger Smith
Download Single (Alternate Version)
Wheelhouse Records
The Country Show with Bob Harris
Country music news, reviews and interviews, with Bob Harris
https://www.bbc.co.uk/programmes/b006x527
The Kenny Rogers Country Playlist
Sun 12 Apr 2020
03:00
BBC Radio 2
https://www.bbc.co.uk/programmes/m000h9px
Ben Earle from The Shires celebrates the music of the late Kenny Rogers with an hour long playlist of his greatest hits, songs you may not know and records that may surprise you!
Amongst the music is Kenny's first ever single from 1957, hits from his days with the First Edition, his solo classics and duets with the like of Sheena Easton, Kim Carnes & Don Henley of The Eagles.
And of course, the very best of his hits with Dolly Parton!
For over half a century, Kenny has kept us entertained with some of the best-known and best-loved music ever recorded.
He was one of the biggest country stars of all time, selling over 120 million records. With a career spanning everything from jazz to folk, 60s psychedelia to R&B, perhaps his real legacy lies in the fact that he introduced a trailblazing pop sensibility to country music.
He died on March 20th, at the age of 81. BBC 4 are celebrating his legacy with the documentary "Kenny Rogers: Cards On The Table" which is currently available on the BBC iPlayer.
https://www.bbc.co.uk/programmes/b04pl3kw
Ben Earle - one half of top British country band the Shires with musical partner Crissie Rhodes - is the Country Music Association's International Broadcaster of the Year, and a regular presenter on BBC Radio 2.
Music Played
01. Islands In The Stream
The Shires
Sounds Of The 80s: Unique Covers Of Classic Hits CD1
Warner Music TV
02. That Crazy Feeling
Kenny Rogers
Hey! Look What I Found Volume 1
Mavis
03. Just Dropped In (To See What Condition My Condition Was In)
Kenny Rogers & The First Edition
20 Golden Greats
Wise Buy
04. Ruby Don't Take Your Love To Town
Kenny Rogers & The First Edition
Country Collection
Arcade
05. Lucille
Kenny Rogers
Country Ballads
Virgin
06. She Believes (In Me)
Kenny Rogers
The Very Best Of
Reprise
07. The Gambler
Kenny Rogers
Kenny Rogers - The Very Best Of
Reprise
08. Coward Of The County
Kenny Rogers
Country Roads
Polygram Tv
09. We've Got Tonight
Kenny Rogers & Sheena Easton
Duets - 36 Of The World's Greatest Ev
Telstar
10. Don't Fall In Love with a Dreamer
Kenny Rogers & Kim Carnes
Kenny Rogers Love Songs
Emi
11. Every Time Two Fools Collide
Kenny Rogers & Dottie West
Every Time Two Fools Collide
United Artists
12. Calling Me (feat. Don Henley)
Kenny Rogers
Water & Bridges
Capitol Nashville
13. You Can't Make Old Friends
Dolly Parton & Kenny Rogers
You Can't Make Old Friends
Warner Bros
14. Love Is Strange
Kenny Rogers & Dolly Parton
Love Is Strange
Reprise
15. Islands In The Stream
Kenny Rogers & Dolly Parton
The Greatest Love
Telstar
Private Passions
Guests from all walks of life discuss their musical loves and hates.
https://www.bbc.co.uk/programmes/b006tnv3
Chris Watson
Sun 12 Apr 2020
12:00
BBC Radio 3
https://www.bbc.co.uk/programmes/m000h6sz
Wildlife sound recordist and sound artist Chris Watson talks to Michael Berkeley about how his favourite music is inspired by the natural world.
Chris is most famous for his sound recordings for David Attenborough's television series – for which he's won BAFTAs – but he's a musician too. A member of the influential post-punk band Cabaret Voltaire in the late 70s and early 80s, today he's a sound artist and composer, creating installations around the world.
His 2003 release Weather Report, featuring soundscapes of a Kenyan savannah, a Highland glen, and an Icelandic glacier, was voted one of the 100 best albums to hear before you die by The Guardian, and has been described as 'cinema for the ears'.
Chris's mission in life is to make us stop what we're doing and listen to the sounds of the natural world and this is reflected in his choices of music. We hear his own recording of a Sami calling to his ancestors across a Norwegian lake, and northern landscapes echoed in Sibelius's symphonic poem Tapiola. And Chris chooses the music of multi-award-winning Icelandic film composer Hildur Guðnadottir, who worked with him to record the soundscape for the television series Chernobyl.
Chris tells Michael about the challenges of recording in cold and hostile environments for his many series with David Attenborough, and the pleasures of the year he spent recording the sounds around Aldeburgh for Benjamin Britten's centenary, in 2013. We hear the magical combination of a recording he made of a nightingale in Britten's garden paired with the Ciaconna from Britten's Second Cello Suite.
Producer: Jane Greenwood
A Loftus production for BBC Radio 3
Music Played
00:00
Ánde Somby
Gadni - Spirit of the Mountain
00:00
Jean Sibelius
Tapiola
Orchestra: Lahti Symphony Orchestra
Conductor: Osmo Vänskä
00:00
Hildur Guðnadóttir
Folk faer andlit
00:00
Pierre Schaeffer
Etude aux Chemins de Fer
00:00
Benjamin Britten
Cello Suite no.2 (5th mvt: Chaconne)
Performer: Mstislav Leopoldovich Rostropovich
00:00
Adrian Corker
I have the package
00:00
Claire M Singer
Solas