音楽の泉
週末の朝に、さわやかなクラシック音楽をお届けする「音楽の泉」。クラシック音楽の入門番組として1949年に放送を開始、今日まで数多くの名曲を紹介してきました。
ゆったりと流れる時間のおともに、「音楽の泉」でクラシック音楽をお楽しみください。
モーツァルトのジュピター
放送日: 2020年4月5日(日)
放送時間: 午前8時05分~午前8時55分(50分)
解説: 奥田佳道
https://www4.nhk.or.jp/opera-f/
https://www.classica-jp.com/column/3280/
交響曲第41番ハ長調K.551「ジュピター」
モーツァルト:作曲
(管弦楽)モーツァルト管弦楽団
(指揮)クラウディオ・アバド
(36分55秒)
<ARCHIV UCCA-1083/4>
アリア「手にくちづけを」K.541
モーツァルト:作曲
(バリトン)ブリン・ターフェル
(管弦楽)スコットランド室内管弦楽団
(指揮)チャールズ・マッケラス
(2分07秒)
<DG UCCG-1337>
「レ・プティ・リアン」K.299bから「パントマイム」
モーツァルト:作曲
(管弦楽)ドレスデン国立歌劇場室内管弦楽団
(指揮)ヘルムート・ブラニー
(1分59秒)
<キング KIGC 30>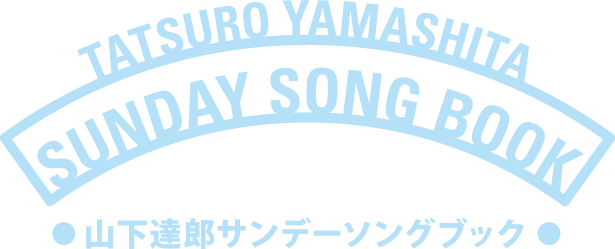 山下達郎の個人コレクションを使って発信される日本最高のオールディーズ・プログラム!!
JFN (TOKYO-FM系 全国38局ネット)毎週日曜日 14:00~14:55
https://www.tatsuro.co.jp/sunday/
棚からひとつかみ+リクエスト
2020年04月05日プレイリスト
01. 色・ホワイトブレンド
竹内まりや
1987
REQUEST
02. MISSISSIPPI QUEEN
MOUNTAIN
1970
ミシシッピー・クィーン
03. DON'T WORRY BABY
THE BEACH BOYS
1964
04. THIS TIME
JACKIE TRENT
1965
YESTERDAYS
05. ドリフの早口ことば
ザ・ドリフターズ
1980
ゴールデン・ベスト
06. DON'T KNOCK MY LOVE
WILSON PICKETT
1971
DON'T KNOCK MY LOVE
07. TAKE THIS HEART
DAVID CASSIDY
1976
HOME IS WHERE THE HEART IS
08. ALBATROSS
FLEETWOOD MAC
1968
ENGLISH ROSES
09. ひととき
山下達郎
03/03/21
山下達郎 SUNDAY SONGBOOK 10TH ACCOUSTIC LIVE
東京FMホール
Another Country with Ricky Ross
Ricky Ross enters the landscape of Americana and alternative country. Expect to hear both classic and future classics, with Ricky taking a close look at the stories behind the songs
https://www.bbc.co.uk/programmes/b00hh26l
Kenny Rogers
Tue 31 Mar 2020
20:00
BBC Radio Scotland
https://www.bbc.co.uk/programmes/m000gsz2
A tribute to Kenny Rogers, the American singer, songwriter and member of the Country Music Hall of Fame who recently passed away. Plus Ricky's personal playlist of Country songs we need right now! Featuring new and classic music.
Music Played
01. WWDD
Lainey Wilson
WWDD
Broken Bow Records
02. You Can't Make Old Friends
Kenny Rogers & Dolly Parton
Blue Smoke
CBS Masterworks
03. Brightest Star
Lilly Hiatt
Walking Proof
New West Records
04. Raining In Glasgow
Dean Owens
Whisky Hearts
Proper
05. Home
Joe Diffie
06. Murder Most Foul
Bob Dylan
Murder Most Foul
Columbia
07. Mystery Train
Elvis Presley
For LP Fans Only
RCA
08. Pretty Boy Floyd
The Byrds
The Byrds Box Set CD2: Cruising Altitude
Sony Music Entertainment UK Ltd.
09. Till There's Nothing Left
Cam
Till There's Noting Left
RCA
10. The Gambler
Kenny Rogers
Kenny Rogers - The Very Best Of
Reprise
11. That Crazy Feeling
Kenny Rogers
12. Just Dropped In (To See What Condition My Condition Was In)
Kenny Rogers & The First Edition
Hit Singles Collection
MCA
13. Why You Been Gone So Long
Gretchen Peters
The Night You Wrote That Song: The Songs Of Mickey Newbury
14. An American Trilogy
Mickey Newbury
The Best Of Mickey Newbury
Curb Records
15. Crowded Table
The Highwomen
The Highwomen
16. Love Will Turn You Around
Kenny Rogers
17. Buy Me A Rose
Kenny Rogers, Alison Krauss & Billy Dean
18. Dora
Dean Owens
Into The Sea
Drumfire Records
19. I Hope
Gabby Barrett
20. Boundless Love
John Prine
Private Passions
Guests from all walks of life discuss their musical loves and hates.
https://www.bbc.co.uk/programmes/b006tnv3
Jools Holland
Sun 29 Mar 2020
12:00
BBC Radio 3
https://www.bbc.co.uk/programmes/m000h01t
Jools Holland, the king of boogie-woogie piano, reveals his life-long passion for classical music in conversation with Michael Berkeley.
The piano is at the heart of everything Jools Holland does. Since he left school at fifteen and joined Squeeze, he - and his piano - have been pretty much constantly on the road, touring with The Jools Holland Big Band, and now his nineteen-piece Rhythm and Blues Orchestra. He also finds time to present a regular Radio 2 show and has made a record-breaking fifty-five series of Later with Jools Holland, the longest running music show on television, chatting to and playing with everyone from David Bowie and Paul McCartney to Amy Winehouse and Jay-Z.
Jools tells Michael that his first musical passion was Bach, listening as a young child growing up in Deptford to a family friend playing from The Well Tempered Clavier. He juxtaposes two pieces from this collection, played by his favourite pianists Edwin Fischer and Friedrich Gulda, to illustrate his passion for interpretation – for Jools, music is predominately about 'the singer, not the song'.
He has a great passion for early recordings: we hear Kathleen Ferrier and Isobel Baillie singing Mendelssohn in 1945 with the pianist Gerald Moore; Elisabeth Schwarzkopf in Richard Strauss's bitterly comic opera Arabella; and Tito Schipa, the great Italian tenor of the 1930s, singing an eighteenth-century French love song.
Jools tells Michael how he taught himself the piano and developed his trademark boogie-woogie style; how he's kept sane and healthy during the decades he's spent on the road; and how he winds down with the non-musical passion that he keeps in his attic...
Producer: Jane Greenwood
A Loftus production for BBC Radio 3
Music Played
00:00
Johann Sebastian Bach
Prelude in B minor (Well-Tempered Clavier, book 1)
Performer: Edwin Fischer
00:00
Johann Sebastian Bach
Prelude in B flat minor (Well-tempered Clavier, book 1)
Performer: Friedrich Gulda
00:00
Jean‐Paul‐Égide Martini
Plaisir d'amour
Performer: Tito Schipa
00:00
Richard Strauss
Arabella (excerpt)
Singer: Elisabeth Schwarzkopf
Singer: Josef Metternich
Orchestra: Philharmonia Orchestra
Conductor: Lovro von Matačić
00:00
Edwin T. Astley
The World Ten Times Over
Performer: Edwin T. Astley
00:00
Felix Mendelssohn
Greeting, Op.63 no.3
Singer: Kathleen Ferrier
Singer: Isobel Baillie
Performer: Gerald Moore
00:00
Olivier Messiaen
Regard du Pere (Vingt regards sur l'enfant Jesus)
Performer: Yvonne Loriod
00:00
Richard Wagner
Pilgrim's Chorus (Tannhauser)
Performer: Donald Lambert
Music Arranger: Donald Lambert