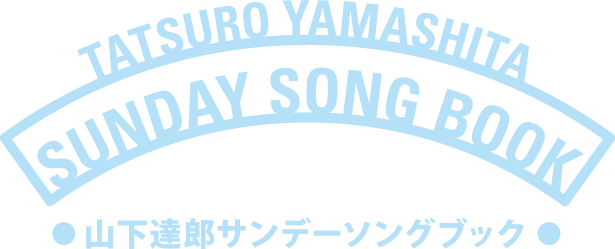 山下達郎の個人コレクションを使って発信される日本最高のオールディーズ・プログラム!!
JFN (TOKYO-FM系 全国38局ネット)毎週日曜日 14:00~14:55
https://www.tatsuro.co.jp/sunday/
棚からひとつかみ+リクエスト
2020年03月29日プレイリスト
01. 明日の私
竹内まりや
1994
02. WAIT TIL' MY BOBBY GETS HOME
DARALENE LOVE
1963
THE BEST OF DARALENE LOVE
03. GRADUATION DAY
THE BEACH BOYS
1964
CONCERT
04. FIRST ROSE OF SPRING
WILLIE NELSON
2020
FIRST ROSE OF SPRING
05. ヒゲのテーマ
ザ・ドリフターズ
たかしまあきひことエレクトリック・シェーバーズ
1980
ゴールデン・ベスト
06.DO ME
TEDDY PENDERGRASS
1979
TEDDY
07. COME NEXT SPRING
SCOTT WALKER
1968
SCOTT 2
08. 蒼氓
山下達郎
1988
僕の中の少年
Travelling Folk
Bruce MacGregor presents Radio Scotland's flagship folk programme and brings you the very best of today's music and song.
https://www.bbc.co.uk/programmes/b00tlyrt
Music to get you through self isolation
Thu 26 Mar 2020
20:00
BBC Radio Scotland
https://www.bbc.co.uk/programmes/m000gkjl
Bruce hears about some of the creative ways musicians are using social media to keep the music alive whilst we exercise social distancing. Including a chat with the inventor of #CovidCeilidh Duncan Chisholm.
Music Played
01. Loch Lomond
Runrig
Loch Lomond
02. The Capercaillie Rant/ An Taghan
Hamish Napier
The Woods
03. Keep Hauling
Fishermens Friends
Mighty Village
04. 40 Shades of Grey
Moyra Fraser
05. Uamh An Oir
Josie Duncan & Pablo Lafuente
The Morning Tempest
06. Tennessee Waltz
Online Song Session
07. The Scattermaster/ Jimmy Wards/ The Glencoe Diversion/ Far from Home/ Mo Chuachag Laghach Thu/ Prince of Walse
Trail West
One That Got Away
08. Gander in the Pratie Hole/ Queen of the Rushes
Cormac de Barra
Telyn Y Celt Trad Harps
Sain
09. Brose and Butter/ Drops of Brandy
Corrina Hewat
Telyn Y Celt Trad Harps
Sain
10. Setting of the Sun
Seth Lakeman
Folk Award CD 2006
EMI
11. Open to the Elements
String Sisters
Between Wind and Water
12. Sushi 7/8
Adam Sutherland
Some Other Land
Adam Sutherland
13. Kenny Dhomhnaill Fhionnlaigh
Peat & Deisel
Uptown Fank
14. Goldies
Hannah Fisher
Watching Time
15. Rosemarkie Man
RANT
The Portage
Make Believe Records
16. One More Day
Emily Smith & Jamie McLennan
Small Town Stories
17. The Old Charmer/ Big Lil
Anna Massie
The Missing Gift
Foot Stompin Records
18. Mairi's Wedding/ Michael Rankin's Reel
The Rankin Family
The Rankin Family
19. Each Little Thing
Tim Edey & Pablo Lafuente
BBC Recording
20. Cill Cais
Tim Edey
The Sleeping Tunes
21. The Kesh Jig/ Give Us a Drink of Water/ Famous Ballymote
The Bothy Band & Donal Lunny
Journey - the best of Donal Lunny
Grapevin
The Country Show with Bob Harris
Country music news, reviews and interviews, with Bob Harris
https://www.bbc.co.uk/programmes/b006x527
Bob's self-isolating, so it's country from the country!
Thu 26 Mar 2020
21:00
BBC Radio 2
https://www.bbc.co.uk/programmes/m000gn24
Bob's self-isolating at home. but through the magic of technology he's here on Radio 2 as well with an hour of the best country music around!
There's a world exclusive from Lainey Wilson with wise words for these uncertain times, alongside new songs from Kenny Chesney, Rumer, Lauren Miscetti and Jake Owen.
Plus a great new reissue of the week from the Everly Brothers, and Bob's tribute to the late Kenny Rogers.

Music Played
01. Does To Me
Luke Combs & Eric Church
What You See Is What You Get
River House/Columbia/Sony
02. WWDD
Lainey Wilson
Broken Bow Records
03. Here And Now
Kenny Chesney
Here And Now
Warner Music Nashville
04. China Grove
Doobie Bros & Chris Young
Arista
05. The Song Remembers When
Trisha Yearwood
Nashville Tears
Cooking Vinyl
06. Like We Never Had a Broken Heart
Trisha Yearwood
Songbook: A Collection Of Hits
MCA Nashville
07. The Everly Family
The Everly Brothers
Down In the Bottom: The Country Rock Sessions 1966-1968
Cherry Red
08. Bowling Green
The Everly Brothers
Down In the Bottom: The Country Rock Sessions 1966-1968
Cherry Red
09. That Crazy Feeling
Kenny Rogers
Hey! Look What I Found Volume 1
10. The Gambler
Kenny Rogers
Kenny Rogers - The Very Best Of
Reprise
11. You Can't Make Old Friends
Dolly Parton & Kenny Rogers
You Can't Make Old Friends
Warner Bros
12. Homesick
Kane Brown
Experiment
Columbia UK
13. The Bones
Maren Morris
GIRL
Columbia Nashville
14. Homemade
Jake Owen
Greetings From... Jake
Big Loud Records
Desert Island Discs
Desert Island Discs was created by Roy Plomley in 1942, and the format is simple.
Eight tracks, a book and a luxury: what would you take to a desert island? Guests share the soundtrack of their lives.
https://www.bbc.co.uk/programmes/b006qnmr
Brian Cox
Sun 29 Mar 2020
11:15
BBC Radio 4
https://www.bbc.co.uk/programmes/m000gt6y
Brian Cox CBE is a Scottish actor whose career spans almost 60 years, from his early days sweeping the stage at his local theatre in Dundee to his current Golden Globe-winning role as the media patriarch Logan Roy in the HBO series Succession. He has appeared in more than 100 films, many television series, and has won two Olivier awards for his work on stage.
Brian Cox was born in 1946, the youngest of five children, and grew up in a working-class household in Dundee. His father died of cancer when he was eight and his mother, who was receiving regular psychiatric treatment, was unable to take care of him. He moved in with his sister Betty and her family.
He left school aged 14 with no qualifications, and started out as a stage hand and stage cleaner at Dundee Rep, before winning a place at drama school. Years of theatre work followed, alongside actors such as Laurence Olivier, John Gielgud and Albert Finney. His later stage roles include acclaimed performances as King Lear at the National Theatre, and Titus Andronicus for the Royal Shakespeare Company. On film, his work includes the first screen portrayal of Hannibal Lecter - renamed Lecktor - in Manhunter, and blockbusters such as The Bourne Identity, X-Men 2, Braveheart and Troy.
He received a CBE in 2002, and lives in New York City with his second wife Nicole Ansari.
Presenter: Lauren Laverne
Producer: Sarah Taylor