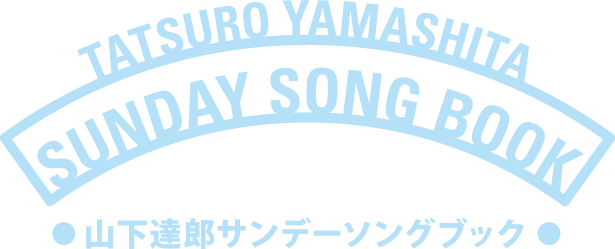 山下達郎の個人コレクションを使って発信される日本最高のオールディーズ・プログラム!!
JFN (TOKYO-FM系 全国38局ネット)毎週日曜日 14:00~14:55
https://www.tatsuro.co.jp/sunday/
少し明るい山下達郎で棚からひとつかみ
2020年03月15日プレイリスト
01. RECIPE
山下達郎
2019
02. 土曜日の恋人 (LIVE)
山下達郎 PERFORMANCE 2019
19/10/09
札幌文化芸術劇場 HITARU
03. あまく危険な香り (LIVE)
山下達郎 PERFORMANCE 2019
19/08/10
中野サンプラザ
04. あしおと (LIVE)
山下達郎 PERFORMANCE 2018
18/11/0
カルッツ川崎
05. FUTARI (LIVE)
山下達郎 PERFORMANCE 2019
19/10/09
札幌文化芸術劇場 HITARU
06. MUSIC BOOK (LIVE)
山下達郎 PERFORMANCE 2018
18/11/02
カルッツ川崎
07. ずっと一緒さ (LIVE)
山下達郎 PERFORMANCE 2018
19/09/27
広島上野学園ホール
Another Country with Ricky Ross
Ricky Ross enters the landscape of Americana and alternative country. Expect to hear both classic and future classics, with Ricky taking a close look at the stories behind the songs
https://www.bbc.co.uk/programmes/b00hh26l
Gill Landry
Tue 10 Mar 2020
20:00
BBC Radio Scotland
https://www.bbc.co.uk/programmes/m000g5n1
Live music and conversation from Gill Landry, a Louisiana-born singer-songwriter and former member of Old Crow Medicine Show. He plays songs and shares the stories from his fifth solo album Skeleton At The Banquet. Plus Ricky counts down to C2C: Country To Country weekend and celebrates the 15th anniversary of one of Mary Gauthier's most-loved songs, Mercy Now. Featuring new and classic Country and Americana.
https://www.marygauthier.com/mercy-now-lyrics
Music Played
01. Gaslighter
Dixie Chicks
Gaslighter
Columbia
02. Nashville Without You
Tim McGraw
Two Lanes Of Freedom
Big Machine
03. Desperate Man
Eric Church
Desperate Man
EMI Nashville
04. Expectations
Katie Pruitt
Expectations
Rounder Records
05. Mercy Now
Mary Gauthier
Mercy Now
Virgin EMI
06. El Camino Real
Jonathan Wilson
Dixie Blur
Bella Union
07. Buy My Own Drinks
Runaway June
Buy My Own Drinks
Wheelhouse Records
08. Nobody's Coming
Gill Landry
Skeleton At The Banquet
Self-Released
09. The Wolf
Gill Landry 
Recorded in session for Another Country with Ricky Ross
10. Tell it to Me
Old Crow Medicine Show
OCMS
Nettwerk Productions UK Ltd.
11. Hang In There Girl
Ashley McBryde
12. Mercy Now
Candi Staton
Who's Hurting Now?
Honest Jons Records
13. The Place They Call Home
Gill Landry
Recorded in session for Another Country with Ricky Ross
14. Hands On The Wheel
Gill Landry
Recorded in session for Another Country with Ricky Ross
15. First Rose of Spring
Willie Nelson
16. Oh Canada
Nadia Reid
Out Of My Province
Spacebomb Records
17. Pawn Shop
Brandy Clark
Your Life is a Record
Warner Bros. Records
18. Shiver & Shake
Lost Hours
Shiver & Shake
High Tribe Records
19. Mercy Now
Kathy Mattea
Pretty Bird
Captain Potato
Travelling Folk
Bruce MacGregor presents Radio Scotland's flagship folk programme and brings you the very best of today's music and song.
https://www.bbc.co.uk/programmes/b00tlyrt
Fiona Dalgetty of Feis Rois
Thu 12 Mar 2020
21:00
BBC Radio Scotland
https://www.bbc.co.uk/programmes/m000g46j
Fiona Dalgetty runs Feis Rois based in the Highlands which enables people of all ages to receive tuition in the traditional arts, particularly music. She was named as one of the top 40 most powerful women in the country by BBC Radio 4's Women's Hour for her contribution to music and the arts. Many of the musicians we know and love are now working professionally as a result of the tuition they received as young people through the Feis. And it's down to the tireless work by the likes of Fiona that we have such a thriving scene today.
Bruce chats to Fiona about her own musical background, her work at Feis Rois and also hears details of a new tune and songwriting competition being launched in the Year of Coasts and Waters.
Music Played
01. When the Day is on the Turn
Dallahan
When the Day is on the Turn
02. May Morning Dew
Siobahn Miller
All is Not Forgotten
03. Time to Fly
David Foley & Jack Smedley
Time to Fly
Head East Records
04. Sheol am Bata
SIAN
SIAN
05. Goken
Ian Carr
I Like Your Taste in Music
Reveal
06. The Plains of Kildare
Andy Irvine & Paul Brady
Andy Irvine and Paul Brady
Mulligan
07. The Nine Pint Coggie/ Spider's Legs/ Findlay's Birthday Frock
Back of the Moon
Fortune's Road
Foot Stompin' Records
08. Docs: Dr Merryweathers/ Mintil Murray
Ross Ainslie & Ali Hutton
Symbiosis 2
Symbiosis Records
09. The Homes Of Donegal
Damien O'Kane
Avenging And Bright
Pure Records
https://www.amazon.co.uk/Avenging-Bright-Damien-OKane/dp/B077YM1J7C/
10. Galway Bay
Dolores Keane
A Treasury Of Irish Song 1
Gael-Linn
11. Torias
Project SMOK
Bayview
12. Thugainn
Mànran
Thugainn (single)
Manran Records
13. Now Westlin Winds
RANT
The Portage
Make Believe Records
14. The First Wave
John Somerville
The Voyage of the Hector
Feis Rois
15. Tàladh Choinnich Odhar (Coinneach Odhars Lullaby)
Lauren McColl with Rachel Newton
The Seer
16. Duncan MacQuarries
The Ceilidh Trail
17. Cornerstone
Karine Polwart
Laws Of Motion
Hudson Records
18. Corryvreckan
Donald Shaw
Hebrides - Islands On The Edge
19. The Tree of Magic/ Venus of the Woods
Hamish Napier
The Woods
Birnam
https://www.amazon.co.uk/Woods-Hamish-Napier/dp/B084JS2QY5/
Desert Island Discs
Desert Island Discs was created by Roy Plomley in 1942, and the format is simple.
Eight tracks, a book and a luxury: what would you take to a desert island? Guests share the soundtrack of their lives.
https://www.bbc.co.uk/programmes/b006qnmr
Daniel Radcliffe
Sun 15 Mar 2020
11:15
BBC Radio 4
https://www.bbc.co.uk/programmes/m000gc48
Daniel Radcliffe reached a global audience in the title role of the hugely successful Harry Potter films. He has also appeared on Broadway and in the West End, as well as in over a dozen films since the final part of the Harry Potter series was released in 2011.
Born in 1989, the only child of Alan and Marcia Radcliffe, Daniel made his acting debut aged 10 in a BBC adaptation of David Copperfield. The following year he was cast as Harry Potter, and he and his co-stars, Emma Watson and Rupert Grint, would spend ten years filming the series. Daniel made a point of taking other roles before it had finished, and he appeared on stage in Peter Shaffer's play Equus in 2007, a role which involved prolonged full frontal nudity.
Since then he has appeared on screen, on stage and on television, playing characters from the beat poet Allen Ginsberg to a cop going undercover as a neo-Nazi, and his recent films include Guns Akimbo and Escape from Pretoria. In the theatre, he is appearing in Samuel Beckett's Endgame in London.
He supports the Trevor Project which works to prevent suicides among LGBTQ youth and which Daniel first became aware of during the Broadway run of Equus in 2008. Daniel has been in a long-term relationship with fellow actor Erin Drake who he met on a film set in 2012.
Presenter: Lauren Laverne
Producer: Cathy Drysdale

Music Played
00:00
Morecambe & Wise
Bring Me Sunshine
Classic Morecambe & Wise: Songs and Sketches
EMI Records Ltd.
00:00
Tom Lehrer
We Will All Go Together When We Go
The Remains of Tom Lehrer
Rhino
00:00
Pixies
Where Is My Mind?
Surfer Rosa & Come On Pilgrim
Beggars Banquet Records Ltd.
00:00
Grandaddy
He's Simple, He's Dumb, He's The Pilot
The Sophtware Slump
Mercury Records Ltd.
00:00
The Hold Steady
Killer Parties
Almost Killed Me
Full Time Hobby
00:00
Nick Cave & the Bad Seeds
Into My Arms
The Boatman's Call
Mute Records Ltd.
00:00
Joanna Newsom
Emily
Drag City, Inc.
Ys
00:00
Yo‐Yo Ma
Attaboy
Composers: Stuart Duncan, Edgar Meyer & Chris Thile
Performers: Yo‐Yo Ma, Chris Thile, Edgar Meyer & Stuart Duncan
The Goat Rodeo Sessions
Sony Classical
https://yasu-san.hatenadiary.org/entry/20160213/1455337702
Private Passions
Guests from all walks of life discuss their musical loves and hates.
https://www.bbc.co.uk/programmes/b006tnv3
Isabel Allende
Sun 15 Mar 2020
12:00
BBC Radio 3
https://www.bbc.co.uk/programmes/m000gdzl
Isabel Allende's first novel, "The House of the Spirits" catapulted her to literary stardom, and was acclaimed as a classic of Latin American magic realism. That was nearly forty years ago and she's not stopped writing since: with twenty novels and four volumes of memoir, she's been translated all over the world and has sold some seventy-four million books. They're vivid family sagas, with eccentric characters, dramatic reversals, discoveries of lost children, violent death, disease and revolution, and sudden consuming love affairs.
But Isabel Allende's own life is as extraordinary as any of her novels. Abandoned by her father as a small child, she spent her early years travelling across South America with her stepfather, who was a diplomat. He was the cousin of Salvador Allende, Chile's socialist leader, who became Isabel's godfather. But when Allende was deposed by the right-wing government of General Pinochet in 1973, Isabel – by then married, with children – became caught up in the violent revolution and had to flee the country. She now lives with her third husband in California.
In conversation with Michael Berkeley, Isabel Allende reflects on her extraordinary life, and reveals how she has found happiness now in her seventies. Music choices include Vivaldi, Mozart's Flute Concerto No. 1, Albinoni, the Chilean singer Victor Jara, a moving song from the Spanish Civil War, and a Mexican love song from the 1940s, "Kiss Me Lots".
A Loftus production for BBC Radio 3
Produced by Elizabeth Burke

Music Played
00:00
Wolfgang Amadeus Mozart
Flute Concerto no.1 in G major (2nd mvt: Adagio)
Performer: Jean‐Pierre Rampal
Orchestra: Israel Philharmonic Orchestra
Conductor: Zubin Mehta
https://gpl.ml.naxos.jp/album/232752
00:00
Víctor Jara
Te Recuerdo Amanda
Singer: Víctor Jara
00:00
Tomaso Giovanni Albinoni
Oboe Concerto in D minor, Op.9 no.2 (2nd mvt: Adagio)
Performer: Anthony Camden
Orchestra: London Virtuosi
Conductor: John Georgiadis
00:00
Trad.
Si me quieres escribir
Performer: Rolando Alarcón
00:00
Antonio Vivaldi
Spring (The Four Seasons)
Performer: Rachel Podger
Ensemble: Brecon Baroque
https://gpl.ml.naxos.jp/album/WHLive0005
00:00
Gonzalo Roig
Quiereme Mucho
Singer: Plácido Domingo
00:00
Violeta Parra
Gracias a la vida
Performer: Mercedes Sosa