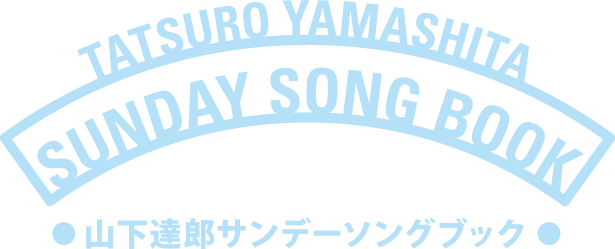 山下達郎の個人コレクションを使って発信される日本最高のオールディーズ・プログラム!!
JFN (TOKYO-FM系 全国38局ネット)毎週日曜日 14:00~14:55
https://www.tatsuro.co.jp/sunday/
明るい山下達郎で棚からひとつかみ
2020年03月08日プレイリスト
01. パレード (LIVE)
山下達郎 PERFORMANCE 2017
17/08/31
長野ホクト文化ホール
02. ドリーミング・デイ (LIVE)
山下達郎 SINGS SUGAR BABE 1994
94/05/02
中野サンプラザ
03. DOWNTOWN (LIVE)
山下達郎 PERFORMANCE 2019
19/09/11
松山市民会館
04. いつか (LIVE)
山下達郎 PERFORMANCE 2014 MANIAC TOUR
14/10/10
名古屋ボトムライン
05. CIRCUS TOWN (LIVE)
山下達郎 PERFORMANCE 2017
17/08/31
長野ホクト文化ホール
06. 希望という名の光
山下達郎
2017 ACOUSTIC VERSION
Another Country with Ricky Ross
Ricky Ross enters the landscape of Americana and alternative country. Expect to hear both classic and future classics, with Ricky taking a close look at the stories behind the songs
https://www.bbc.co.uk/programmes/b00hh26l
C2C: Country To Country Preview
Tue 03 Mar 2020
20:00
BBC Radio Scotland
https://www.bbc.co.uk/programmes/m000fwgg
A warm-up to the 3 day Country Music Festival in Glasgow plus details of how you can be in the audience for some exclusive C2C conversations and sessions at BBC Radio Scotland across the weekend. Featuring new and classic Country and Americana music.
https://c2c-countrytocountry.com/glasgow/line-up/
Music Played
01. Hey, Bus Driver!
Tami Neilson
CHICKABOOM!
Outside Music
02. Cowboys And Angels
Dustin Lynch
03. Love Is A Fire
Brandy Clark
Your Life Is A Record
Warner Bros. Records
04. Refrigerator Door
Luke Combs
What You See Is What You Get
Columbia Nashville
05. Jersey On The Wall
Tenille Townes
Road To The Lemonade Stand
Columbia Nashville
06. Don't Think I Don't Think About It
Darius Rucker
Learn to Live
Capitol Records Nashville
07. Boogie Woogie
Johnny Barfield
Hillbilly Boogie
Proper Records
08. Candy Lunch
Lilly Hiatt
Walking Proof
New West
09. Let's Get Back To Me And You
Alan Jackson
The Bluegrass Album
EMI Records Nashville
10. Ocean
Lady Antebellum
Ocean
Big Machine Label Group
11. Garden Dove
Samantha Crain
A Small Death
Real Kind Records
12. Trouble In Mind
Bob Wills & His Texas Playboys
Faded Love: 1947-1973
Bear Family Records
13. Hard Luck
Tanya Tucker
While I'm Livin
Decca Records
14. The Night You Wrote That Song
Gretchen Peters
The Night You Wrote That Song: The Songs Of Mickey Newbury
Proper Records
15. San Francisco Mabel Joy
Mickey Newbury
'Frisco Mabel Joy
Elektra
16. Are My Thoughts With You
Linda Ronstadt
Silk Purse
Capitol
17. Loose Change
The Highwomen
The Highwomen
Low Country Sound/Elektra
18. Georgia
Katie Pruitt
19. Sam's Place
Buck Owens
The Very Best of Buck Owens, Volume 1
Rhino
20. I May Hate Myself In The Morning
Sarah Darling & Sam Outlaw
I May Hate Myself In The Morning (The Campfire Sessions)
Be Darling Records
21. There's More Where That Came From
Lee Ann Womack
There's More Where That Came From
MCA Nashville
22. Jacqueline
Tom Wardle
Jacqueline
Tom Wardle
https://c2c-countrytocountry.com/news/2020/country-to-country-festival-2020-is-being-postponed/
Desert Island Discs
Desert Island Discs was created by Roy Plomley in 1942, and the format is simple.
Eight tracks, a book and a luxury: what would you take to a desert island? Guests share the soundtrack of their lives.
https://www.bbc.co.uk/programmes/b006qnmr
Chris Riddell
Sun 08 Mar 2020
11:15
BBC Radio 4
https://www.bbc.co.uk/programmes/m000g4fm
Chris Riddell is an illustrator, author of children's books and a political cartoonist. From 2015 to 2017, he was the Children's Laureate, and he has won three Greenaway Medals for his work – more than any other illustrator.
He was born in 1962 in Cape Town, South Africa, where his parents were both anti-apartheid activists. They moved to the UK when Chris was a year old. He grew up first in rural England, and later in south London where his father, a vicar, became chaplain of Brixton Prison.
He started drawing as a young boy when he was given paper and pencils by his mother to keep him quiet during his father's sermons. After school, he studied illustration under Raymond Briggs at Brighton Polytechnic and received his first commission while still at art school. As a writer his work ranges from picture books to chapter book series including Ottoline and Goth Girl, and as an illustrator he has frequently collaborated with authors such as Paul Stewart and Neil Gaiman.
He started as a political cartoonist in the late 1980s and has drawn the Observer's weekly cartoon since 1995, celebrating 25 years at the paper this year. As Children's Laureate, he encouraged children to draw, and championed the importance of school libraries and librarians.
Chris is married to Jo, a fellow illustrator and printmaker, with whom he has three grown-up children, among them Katy, another illustrator.
BOOK CHOICE: Alice's Adventures in Wonderland and Alice Through the Looking Glass, with the Tenniel illustrations.
LUXURY ITEM: Sketchbooks and pens
CASTAWAY'S FAVOURITE: Fantasia on a Theme of Thomas Tallis, composed by Ralph Vaughan Williams, conducted by Sir John Barbirolli, performed by Sinfonia of London
Presenter: Lauren Laverne
Producer: Cathy Drysdale
Music Played
00:00
Ralph Vaughan Williams
Fantasia on a Theme of Thomas Tallis
Orchestra: Sinfonia of London
Conductor: Sir John Barbirolli
Classic Experience IV
EMI
https://gpl.ml.naxos.jp/album/5099962791052
00:00
Thuli Dumakude
The Funeral: September 25, 1977 (Nkosi Sikelel' iAfrika)
Cry Freedom
Uni/MCA
00:00
Phoebe Bridgers
Smoke Signals
Stranger in the Alps
Dead Oceans
00:00
Young Marble Giants
Final Day
Colossal Youth and Collected Works
Domino
00:00
Leonard Cohen
Suzanne
Songs of Leonard Cohen
Columbia Records
00:00
Bird in the Belly
Horace In Brighton
The Crowing
GFM Records
00:00
Wolfgang Amadeus Mozart
Klarinettenkonzert A-Dur K.622 - 2. Adagio - II. Adagio
Performer: Kálmán Berkes (clarinet)
Orchestra: Liszt Ferenc Chamber Orchestra
Director: János Rolla
Mozart: Clarinet & Bassoon Concertos
Hungaroton Records Ltd.
https://gpl.ml.naxos.jp/album/HCD32169
https://www.amazon.co.uk/Mozart-Clarinet-Concerto-Sinfonia-Concertante/dp/B000087DWQ/
00:00
Arvo Pärt
Tabula rasa: II. Silentium
Performer: Viktoria Mullova (violin)
Orchestra: Estonian National Symphony Orchestra
Conductor: Paavo Järvi
Chris Riddell's tips for young artists: bunk off school sports and study Raymond Briggs | Books | The Guardian
Private Passions
Guests from all walks of life discuss their musical loves and hates.
https://www.bbc.co.uk/programmes/b006tnv3
Women Composers Compilation
Sun 08 Mar 2020
12:00
BBC Radio 3
https://www.bbc.co.uk/programmes/m000g67j
As part of Radio 3's celebration of female composers, Michael Berkeley draws together some of his guests who have championed works by women.
Turner Prize-winner Helen Cammock introduces the 17th-century Venetian composer Barbara Strozzi, and actor Greta Scacchi tells the story of her discovery of the 18th-century musician and composer Maria Cosway. There is music too by Hildegard of Bingen, the 12th-century writer, abbess and mystic, who is a role model for scientist Uta Frith; and a discussion of Clara Schumann and her complex relationship with husband Robert from biographer Lucasta Miller.
Architect Daniel Libeskind champions the work of the Finnish composer Kaija Saariaho, whose work for him conjures up the glittering beauty of modern glass buildings. And Michael Berkeley reveals the answer to the question he's frequently asked about this programme: which composer gets chosen most often? And the answer is that, apart from Bach, probably the most popular choice of all at the moment – from men, women, young, old, artists, scientists, writers – is Nina Simone.
A Loftus production for BBC Radio 3
Produced by Elizabeth Burke
Music Played
00:00
Barbara Strozzi
Che si puo fare
Performer: Leonardo García Alarcón
Performer: Mariana Flores
Ensemble: Cappella Mediterranea
00:00
Maria Cosway
Mormora
Singer: Mary Nichols
Performer: Jan Walters
00:00
Leonora Duarte
Sinfonia de decimi toni
Ensemble: Transports Publics
Conductor: Thomas Baeté
00:00
Hildegard von Bingen
O Jerusalem
Singer: Emma Kirkby
Ensemble: Gothic Voices
Conductor: Christopher Page
00:00
Clara Schumann
Piano Trio in G minor, Op.17 (1st mvt: Andante)
Performer: Antje Weithaas
Performer: Tanja Tetzlaff
Performer: Gunilla Süssmann
00:00
Clara Schumann
Liebst du um Schonheit, Op.12 no.2
Singer: Barbara Bonney
Performer: Vladimir Ashkenazy
https://www.bbc.co.uk/programmes/m0005sl2
00:00
Germaine Tillon
Der Verfugbar aux Enfers (excerpt)
Ensemble: Ensemble
Director: Stephane Petitjean
00:00
Kaija Saariaho
... a la fumee
Performer: Petri Alanko
Performer: Anssi Karttunen
Orchestra: Los Angeles Philharmonic
Conductor: Esa‐Pekka Salonen
00:00
Caroline Shaw
Allemande (Partita for 8 voices)
Ensemble: Roomful of Teeth
00:00
Pauline Oliveros
Lear
Performer: Pauline Oliveros
Performer: Stuart Dempster
Performer: Panaiotis
00:00
Nina Simone
Mississippi Goddam
Performer: Nina Simone