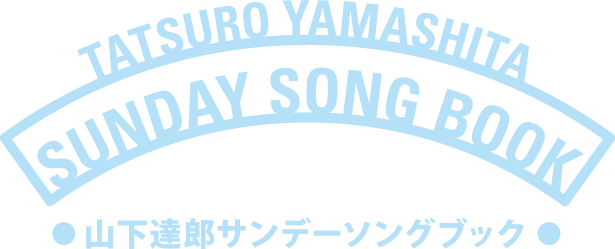 山下達郎の個人コレクションを使って発信される日本最高のオールディーズ・プログラム!!
JFN (TOKYO-FM系 全国38局ネット)毎週日曜日 14:00~14:55
http://www.tatsuro.co.jp/sunday/
新春放談 Part 1(ゲスト:宮治淳一)
2020年01月05日プレイリスト
01. ORANGE BLOSSOM SPECIAL
THE SPOTNICKS
1962
IN LONDON
02. SUAVECITO
MALO
1972
WARNER POP ROCK NUGGETS VOL.11
03. NEVER LET HIM GO
JODY MILLER
1965
04. SUSPICIONS
BETTYE LAVETTE
1982
TELL ME A LIE
05. I DON'T WANNA GO
THE MOMENTS
1976
WITH YOU
06. YOU DON'T NEED A GYPSY
ROBERT JOHN
1972
WARNER POP ROCK NUGGETS VOL.12
07. EVER SINCE YOU'RE GONE
BRINSLEY SCHWARZ
1973
WARNER POP ROCK NUGGETS VOL.12
Desert Island Discs
Desert Island Discs was created by Roy Plomley in 1942, and the format is simple
Eight tracks, a book and a luxury: what would you take to a desert island? Guests share the soundtrack of their lives
https://www.bbc.co.uk/programmes/b006qnmr
Rupert Everett
Sun 05 Jan 2020
11:15
BBC Radio 4
https://www.bbc.co.uk/programmes/m000cyvf
Rupert Everett is an actor, writer and director whose breakthrough came in 1981 when he was cast as a gay schoolboy in Another Country, Julian Mitchell's play and subsequent film.
Rupert later starred in Dance with a Stranger before making a splash in Hollywood playing Julia Roberts's gay confidante in My Best Friend's Wedding. But his movie career took a dive after The Next Best Thing - in which he played the gay father of Madonna's baby - flopped. After a period out of the limelight he turned his attention to writing and won great acclaim for his witty and illuminating memoirs about his life in showbusiness.
In 2018 Rupert starred in his directorial debut, The Happy Prince - a film about Oscar Wilde's final years in exile. The film was a decade-long labour of love for Rupert from writing the screenplay to securing the funding and persuading his friends Colin Firth and Emily Watson to join the cast. The film was well-received, with one critic calling it a 'deeply felt, tremendously acted tribute to courage'.
Later this year Rupert is starring in the Broadway revival of Edward Albee's Who's Afraid of Virginia Woolf?
Presenter: Lauren Laverne
Producer: Paula McGinley
Music Played
01. Native New Yorker
Odyssey
Odyssey: Greatest Hits
Sony Music Entertainment UK Ltd.
02. You've Changed
Billie Holiday
Lady In Satin
Columbia
03. Feed The Birds (Tuppence A Bag)
Julie Andrews
The Disney Collection Vol.2
EMI Records Ltd.
04. Ghost Town
The Specials
The Best Of 2 Tone
Sony Music Entertainment UK Ltd.
05. Being Boring
Pet Shop Boys
EMI Records Ltd.
06. Desafinado
Stan Getz & João Gilberto
Getz/Gilberto
Polyphon
07. Parsifal - Prelude, Act 1
Richard Wagner
Orchestra: Berlin Philharmonic Orchestra
Conductor: Herbert von Karajan
08. Shut Up
Stormzy
Brit Awards 2017
Universal
BOOK CHOICE: Travels with my Aunt by Graham Greene
LUXURY ITEM: Vegetables
CASTAWAY'S FAVOURITE: Being Boring by Pet Shop Boys
Private Passions
Guests from all walks of life discuss their musical loves and hates.
https://www.bbc.co.uk/programmes/b006tnv3
Carlo Rovelli
Sun 05 Jan 2020
12:00
BBC Radio 3
https://www.bbc.co.uk/programmes/m000cyzg
As we start a new year, our thoughts turn towards the year ahead with all its plans and resolutions. And yet of course it is irrational to make this complete distinction between December and January; in fact, the more you think about it, the more you realise that everything about time is strangely slippery.
The slippery nature of time is something that preoccupies Carlo Rovelli, a theoretical physicist who has worked in Italy and the United States and who is currently directing the quantum research group at the Centre for Theoretical Physics in Marseille. His books "Seven Brief Lessons on Physics", "Reality is Not What it Seems" and "The Order of Time" have become international best-sellers, outselling "Fifty Shades of Grey".
In Private Passions, Carlo Rovelli talks to Michael Berkeley about how music has helped him think about time, and how memory of the past and expectation of the future come into constant play when we listen to music: "We don't live in the present, we live a little bit in the future and a little bit in the past – we live in a clearing in the forest of time." He looks back to his childhood, growing up in Verona, and hearing Vivaldi played every week in the local church. He discusses Philip Glass's "Einstein on the Beach", a work he admits he likes particularly for its title. He thinks about how Mozart represents the end of time in his "Dies Irae", music he loves to listen to at full volume when his partner is out of the house. Other choices include Schubert, Arvo Pärt, Beethoven's Missa Solemnis and the Bach cantata he discovered as a teenager that still astonishes him.
A Loftus production for BBC Radio 3
Produced by Elizabeth Burke
Music Played
00:00
Ludwig van Beethoven
Benedictus (Missa Solemnis)
Orchestra: New York Philharmonic
Conductor: Bruno Walter
00:00
Antonio Vivaldi
Violin Concerto in B flat major, Rv.583
Performer: Piero Toso
Orchestra: I Solisti Veneti
Conductor: Claudio Scimone
00:00
Arvo Pärt
Fur Alina
Performer: Jeroen van Veen
00:00
Wolfgang Amadeus Mozart
Dies Irae (Requiem)
Choir: New College Oxford Choir
Orchestra: Orchestra of the Age of Enlightenment
Conductor: Edward Higginbottom
00:00
Philip Glass
Knee Play 5 (Einstein on the Beach)
Ensemble: Philip Glass Ensemble
Conductor: Michael Riesman
00:00
Franz Schubert
Piano Trio no.2 in E flat major (2nd mvt: Andante)
Ensemble: Beaux Arts Trio
00:00
Johann Sebastian Bach
Wir eilen mit schwachen (Cantata no.78: Jesu, der du meine Seele)
Singer: Julianne Baird
Singer: Allan Fast
Ensemble: Bach‐Collegium Stuttgart
Conductor: Joshua Rifkin