ウィークエンドサンシャイン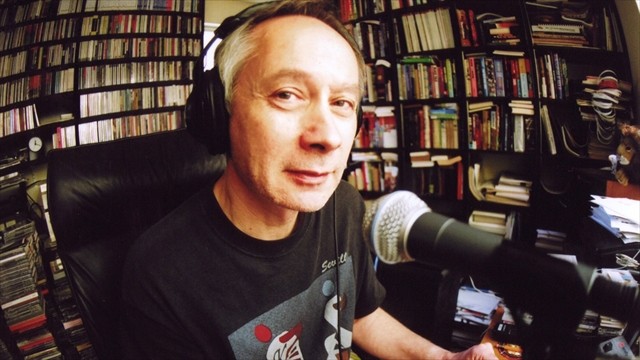 ブロードキャスター、ピーター・バラカンのナビゲートで送るウィークエンド・ミュージックマガジン。独特の嗅覚とこだわりの哲学でセレクトしたグッド・サウンドと、ワールドワイドな音楽情報を伝える。
https://www4.nhk.or.jp/sunshine/
放送日: 2019年 7月27日(土)
放送時間: 午前 7:20~午前9:00(100分)
ピーター・バラカン
THIS WEEK'S PLAYLIST
https://www4.nhk.or.jp/sunshine/66/
 (曲名 / アーティスト名 // アルバム名)
01. Il Clan Dei Siciliani / Khruangbin // 全てが君に微笑む
02. If / Chon // Chon
03. When I'm Gone / Gary Clark Jr. // This Land
04. The Guitar Man / Gary Clark Jr. // This Land
05. I See The Light / Olu Dara // Neighborhoods
06. Mardi Gras Mambo / Hawketts // Chess New Orleans
07. Cha Dooky-Doo / Art Neville // This Is How It All Began
08. Look-Ka Py Py / The Meters // Funkify Your Life - The Meters Anthology
09. Stay Away / The Meters // Funkify Your Life - The Meters Anthology
10. Fire On The Bayou / The Meters // Funkify Your Life - The Meters Anthology
11. Brother John / Wild Tchoupitoulas // The Wild Tchoupitoulas
12. Fire And Brimstone / Neville Brothers // Yellow Moon
13. Witness / Neville Brothers // Brother's Keeper
14. Dimming Of The Day / Neville Brothers // Valence Street
15. Six Strings Down / Jimmie Vaughan, Eric Clapton, Bonnie Raitt, Robert Cray, B.B. King, Buddy Guy, Dr. John, Art Neville // A Tribute To Stevie Ray Vaughan
16. Silver Morning / Brian Eno // Apollo: Atmospheres and Soundtracks - Expanded Edition
17. Deep Blue Day / Brian Eno // Apollo: Atmospheres and Soundtracks - Expanded Edition
18. Capsule / Brian Eno // Apollo: Atmospheres and Soundtracks - Expanded Edition
世界の快適音楽セレクション
"快適音楽"を求めるギターデュオのゴンチチによる、ノンジャンル・ミュージック番組。
https://www4.nhk.or.jp/kaiteki/
放送日: 2019年 7月27日(土)
放送時間: 午前9:00~午前10:55(115分)
ゴンチチ
渡辺亨
- ニックネームの音楽 -
楽曲
「ぴかりウォーク」
(2分24秒)
<(株)フライングドッグ VTCL-60434>
「PEG」
(3分54秒)
<MCA Rec. MVCZ-10077>
「All of Me」
Rose Murphy、Slam Stewart
(2分48秒)
<United Artists Jazz UAJ14025>
「O Babulina」
Dominguinhos
(2分47秒)
<UNIVERSAL UICY-77284>
「Mr.Lucky」
Henry Mancini & His Orchestra
(2分16秒)
<Blue Moon BMCD831>
「So Louco」
Nana Caymmi
(1分52秒)
<EMI 9091942>
「自由に歩いて愛して」
PYG
(3分11秒)
<UM3/USM JAPAN UICZ-6050>
「Singing In The Rain」
Cliff Edwards
(2分11秒)
<Audiophile ACD-17>
「Lamento」
Jacob do Bandolim
(4分33秒)
<RCA RPL-2002>
「chanson」
坂本龍一
(2分24秒)
<WEA JAPAN WPC6-10010>
「You're A Lucky Guy」
Al Cohn Quintet、Zoot sims
(3分37秒)
<MCA VICTOR MVCR-20050>
「For A Sentimental Reasons」
Danny Kortchmar
(3分06秒)
<WARNER BROS. WPCR-10539>
「Autumn In New York」
Kenny Burrell
(5分47秒)
<Blue Note TOCJ-1596>
「トレイシーの肖像(Portrait Of Tracy)」
Jaco Pastorius
(2分22秒)
<EPIC REC. ESCA7822>
「Shejam(Almost Bootsy Show)」
Bootsy's Rubber Band
(5分02秒)
<WARNER BROS. BSK3295>
「Come Sunday」
Duke Ellington & His Orchestra
(5分49秒)
<SME REC. SRCS9647>
「If I Should Fall Behind」
Jubilant Sykes
(4分56秒)
<SONY CLASSICAL SK89107>
「Don the Drill」
ゴンチチ
(3分26秒)
<ポニーキャニオン PCCA-50305>
「Make IT Better」
Anderson Paak、Smokey Robinson
(3分39秒)
<ADA 9029.690492>
「Once In A Lifetime」
Philip Bailey
(5分52秒)
<UNIVERSAL UCCV-1177>
「Volta e meia」
O Terno、坂本慎太郎、Devendra Banhart
(3分17秒)
<ZELONE REC. ZEL-019>
山下達郎サンデー・ソングブック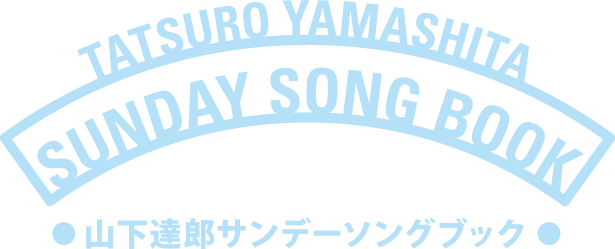 山下達郎の個人コレクションを使って発信される日本最高のオールディーズ・プログラム!!
JFN (TOKYO-FM系 全国38局ネット)毎週日曜日 14:00~14:55
http://www.tatsuro.co.jp/sunday/
「ワーナー・ポップ・ロック・ナゲッツ」特集
(スペシャル・ゲスト:宮治淳一氏)
2019年07月28日プレイリスト
01. MEAN TO ME
JOANIE SOMMERS
1962
JOHNNY GET ANGRY
WARNER POP ROCK NUGGETS VOL.9
02. PLEASE DON'T PRETEND AGAIN
THE HONEYCOMBS
1964
プリーズ・ドント・プリテンド・アゲイン
WARNER POP ROCK NUGGETS VOL.9
03. WAS I DREAMIN'?
THE CASCADES
1963
RHYTHM OF THE RAIN
WARNER POP ROCK NUGGETS VOL.9
04. LAST KISS
J.FRANK WILSON & THE CAVALIERS
1964
ラスト・キス
WARNER POP ROCK NUGGETS VOL.10
05. I COULD EASILY FALL(IN LOVE)
CLIFF RICHARD & THE SHADOWS
1964
いつも青空
WARNER POP ROCK NUGGETS VOL.10
06. HEAVEN HELP US ALL
BROOK BENTON WITH THE DIXIE FLYERS
1971
THE GOSPEL TRUTH
WARNER POP ROCK NUGGETS VOL.7
07. SOME KIND OF WONDERFUL
SOUL BROTHERS SIX
1967
WARNER POP ROCK NUGGETS VOL.7
08. COME BACK MY LOVE
THE CARDINALS
1955
UNDER A BLANKET OF BLUE
09. ON THE WAY HOME
BUFFALO SPRINGFIELD
1968
LAST TIME AROUND
WARNER POP ROCK NUGGETS VOL.9
Travelling Folk
Bruce MacGregor presents Radio Scotland's flagship folk programme and brings you the very best of today's music and song.
https://www.bbc.co.uk/programmes/b00tlyrt
The Lost Words with Kris Drever and Rachel Newton
Wed 24 Jul 2019
21:00
BBC Radio Scotland
https://www.bbc.co.uk/programmes/m0006x7c
The Lost Words is an illustrated book created by nature writer Robert MacFarlane and artist Jackie Morris. It features 20 common names for 20 common species of plant and creature, forming a crooked almost A-Z from 'acorn' to 'wren' by way of 'conker', 'kingfisher', 'otter', 'willow' and others.
These words are 'lost' in the sense that they are slipping from our stories, minds, dictionaries and habitats. Robert MacFarlane wrote a spell-poem with these words designed to be spoken or sung aloud in an act of summoning back and Jackie painted each in watercolour and gold leaf. Jackie described it as 'a beautiful protest' against the loss of everyday nature from our everyday lives in the UK and beyond.
Spell Songs is a musical companion piece to The Lost Words performed by Kerry Andrew, Kris Drever, Julie Fowlis, Seckou Keita, Jim Molyneaux, Rachel Newton, Karine Polwart and Beth Porter. Kris and Rachel Newton tell Bruce how they came to be involved in the project, what it means to them and the experience of recording it.
In the second hour, Kirsty Campbell joins Bruce from the road on the 20th annual Fèis Rois Ceilidh Trail - the programme that gives young musicians and singers the opportunity to take part in a professional summer tour, with support from a team of musicians and specialist tutors, and that has helped produce many of today's touring traditional musicians.
Music Played
01. Siempre La Hora
Orkestra Del Sol
Gross National Happiness
SolMusic Recordings
02. Torrent of a Thing
Mike Vass featuring Patsy Reid
The Four Pillars
Unroofed
03. Tàladh Dhòmhnaill Ghuirm
Kim Carnie
In Her Company/ Na Cuideachd
Self-Released
04. Heron
Rachel Newton, Kris Drever, Kerry Andrew, Julie Fowlis, Seckou Keita, Jim Molyneux, Karine Polwart & Beth Porter
The Lost Words: Spell Songs
Folk by the Oak
05. Willow
Rachel Newton, Kris Drever, Kerry Andrew, Julie Fowlis, Seckou Keita, Jim Molyneux, Karine Polwart & Beth Porter
The Lost Words: Spell Songs
Folk by the Oak
06. Scatterseed
Rachel Newton, Kris Drever, Kerry Andrew, Julie Fowlis, Seckou Keita, Jim Molyneux, Karine Polwart & Beth Porter
The Lost Words: Spell Songs
Folk by the Oak
07. The Lost Words Blessing
Rachel Newton, Kris Drever, Kerry Andrew, Julie Fowlis, Seckou Keita, Jim Molyneux, Karine Polwart & Beth Porter
The Lost Words: Spell Songs
Folk by the Oak
08. Let Me Out To Let Me In
Tradish
Handmade Tales
GO Danish
09. Puncheon Floor
We Banjo 3
Roots to Rise Live
We Banjo 3
10. California
Joni Mitchell
Blue
Warner Records
11. The Molly May
The Paul McKenna Band
Breathe
Self-Released
12. Jenny's Welcome Home to Charlie
Martin Hayes & Brooklyn Rider
The Butterfly
251 Records
13. Revive
Ceol an Aire
Revive (Single)
Self-Released
14. Tyagarah
Elephant Sessions
Tyagarah (Single)
Elephant Sessions
15. Islay Ranters Reels
Capercaillie
Delirium
Survival
16. Harris Dance: Ruidhleadh Mo Nighean Donn/ Harris Dance/ Jenny Dang The Weaver
Assynt
Road To The North
Garthland Records
17. The Boxer
Jerry Douglas feat Mumford and Sons & Paul Simon
Traveler
Membran
18. After Years
Mike Vass feat Patsy Reid
The Four Pillars
Unroofed
19. Prettiest Little Girl
We Banjo 3
Roots to Rise Live
We Banjo 3
20. For About A Month
Aidan ORourke
365: Volume 2
Reveal Records