ウィークエンドサンシャイン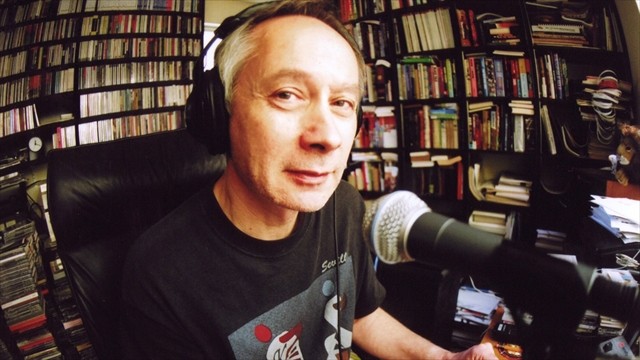 ブロードキャスター、ピーター・バラカンのナビゲートで送るウィークエンド・ミュージックマガジン。独特の嗅覚とこだわりの哲学でセレクトしたグッド・サウンドと、ワールドワイドな音楽情報を伝える。
https://www4.nhk.or.jp/sunshine/
放送日: 2019年 5月 4日(土)
放送時間: 午前 7:20~午前9:00(100分)
ピーター・バラカン
THIS WEEK'S PLAYLIST
https://www4.nhk.or.jp/sunshine/66/
(曲名 / アーティスト名 // アルバム名)
01. I Get Around / Beach Boys // Greatest Hits
02. Wouldn't It Be Nice / Beach Boys // Greatest Hits
03. Good Vibrations / Beach Boys // Greatest Hits
04. Be My Baby / Ronettes // The Very Best Of Phil Spector
05. River Deep - Mountain High / Ike & Tina Turner // The Very Best Of Phil Spector
06. It's Over / Roy Orbison // The All Time Greatest Hits Of Roy Orbison
07. Another Saturday Night / Sam Cooke // Portrait Of A Legend
08. Mr. Tambourine Man / The Byrds // Mr. Tambourine Man
09. Mrs. Robinson / Simon & Garfunkel // Simon & Garfunkel's Greatest Hits
10. Any World (That I'm Welcome To) / Steely Dan // Katy Lied
11. Misirlou / Dick Dale & The Del-Tones // Cowabunga! The Surf Box
12. Love Minus Zero / Walker Brothers // Take It Easy With The Walker Brothers
13. I Don't Want To Hear It Anymore / Walker Brothers // Take It Easy With The Walker Brothers
14. Dead Skunk / Loudon Wainwright III // Have A Nice Day, Vol. 10
15. Come On, Let's Go / Ritchie Valens // Loud, Fast & Out Of Control: The Wild Sounds Of '50s Rock
16. Rebel Rouser / Duane Eddy // Loud, Fast & Out Of Control: The Wild Sounds Of '50s Rock
17. Rumble / Link Wray // Loud, Fast & Out Of Control: The Wild Sounds Of '50s Rock
18. Shakin' All Over / Johnny Kidd & The Pirates // Loud, Fast & Out Of Control: The Wild Sounds Of '50s Rock
19. Red Hot / Billy Lee Riley // Loud, Fast & Out Of Control: The Wild Sounds Of '50s Rock
20. B-I-Bickey-Bi, Bo-Bo-Go / Gene Vincent & His Blue Caps // Loud, Fast & Out Of Control: The Wild Sounds Of '50s Rock
21. The Girl Can't Help It / Little Richard // Loud, Fast & Out Of Control: The Wild Sounds Of '50s Rock
22. Whole Lotta Loving / Fats Domino // Loud, Fast & Out Of Control: The Wild Sounds Of '50s Rock
23. Number 9 Train / Tarheel Slim // Loud, Fast & Out Of Control: The Wild Sounds Of '50s Rock
世界の快適音楽セレクション
"快適音楽"を求めるギターデュオのゴンチチによる、ノンジャンル・ミュージック番組。
https://www4.nhk.or.jp/kaiteki/
放送日: 2019年 5月 4日(土)
放送時間: 午前9:00~午前10:55(115分)
ゴンチチ
渡辺亨
- 本家とフォロワーの音楽 -
楽曲
 「ノルウェイの森」
ゴンチチ
(2分18秒)
<ポニーキャニオン PCCA-01792>
「Please Please Me」
The Beatles
(2分01秒)
<EMI 5099969945120>
「Medley Beatles」
H3O
(4分40秒)
<OPIC BR2236>
「Coming In On A Wing And A Prayer」
Joseph Spence
(3分15秒)
<ARHOOLIE CD349>
「Coming In On A Wing And A Prayer」
Ry Cooder
(3分00秒)
<REPRISE 9 26398-2>
「Can't We Be Friends」
Art Tatum
(3分48秒)
<ZYX REC. BAB10001-2 1>
「Perdido」
Oscar Peterson
(6分17秒)
<POLYDOR POCJ-2501>
「Nesta Rua Tao Deserta」
Nana Caymmi
(3分28秒)
<EMI 680273 2>
「East Thirty-Second」
Lennie Tristano
(4分34秒)
<RHINO R271595>
「Topsy」
Lee Konitz & Warne Marsh
(5分28秒)
<MMG INC. AMCY-1013>
「Este Seu Olhar(まなざし)」
Dick Farney
(2分27秒)
<EMI 7954902>
「Wave」
Frank Sinatra
(3分22秒)
<UNIVERSAL TYCJ-60051>
「Transitions」
Sean Jones
(5分19秒)
<MAC AVENUE MAC1044>
「West Coast Blues」
Blind Blake
(3分09秒)
<JSP REC. JSP7714A>
「Blind Blake Rag」
Ralph Mctell
(1分58秒)
<CASTLE COMMUNICATIONS MATCD214>
「Help Me」
Joni Mitchell
(3分22秒)
<ASYLUM 32XD-970>
「The Ballad Of Dorothy Parker」
Prince
(4分04秒)
<WARNER BROS. 1-25577>
「歩いても歩いても」
ゴンチチ
(1分47秒)
<ポニーキャニオン PCCA-04105>
「Andorinhas」
Beatriz Nunes
(4分08秒)
<UGURU UGURU027>
「Selfish」
Little Simz & Cleo Sol
(3分48秒)
<AGE101MUSIC AGE101001LP>
山下達郎サンデー・ソングブック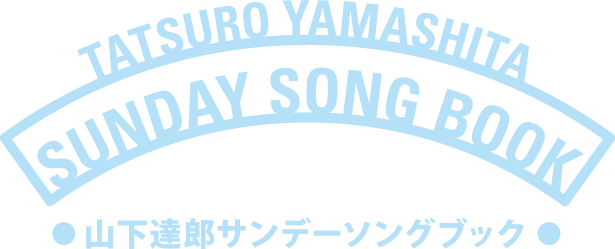 山下達郎の個人コレクションを使って発信される日本最高のオールディーズ・プログラム!!
JFN (TOKYO-FM系 全国38局ネット)毎週日曜日 14:00~14:55
http://www.tatsuro.co.jp/sunday/
リクエスト + 棚からひとつかみ
2019年05月05日プレイリスト
01. N.O.
電気グルーヴ
1994
VITAMIN
02. THE HORSE
CLIFF NOBLES & CO.
1968
THE HORSE
03. THE LITTLE OLD LADY (FROM PASADENA)
JAN & DEAN
1964
THE LITTLE OLD LADY (FROM PASADENA)
04. DAY BY DAY
THE FOURFRESHMEN
1969
LIVE IN TOKYO '68
05. POETRY IN MOTION
JOHNNY TILLIOTSON
1960
ポエトリー
06. RIDE ON TIME
スターリン
1992
奇跡の人
07. BLUE MONDAY PEOPLE
CURTIS MAYFIELD
1975
THERE'S NO PLACE LIKE AMERICA TODAY
08. HERE COME THE HURT
GAYLE HARRIS
1963
09. I SHALL BE RELEASED
THE BAND
1968
MUSIC FROM BIG PINK
10. NEVER GROW OLD
山下達郎
2011
RAY OF HOPE
Private Passions
Guests from all walks of life discuss their musical loves and hates.
https://www.bbc.co.uk/programmes/b006tnv3
Barbara Hosking
Sun 5 May 2019
12:00
BBC Radio 3
https://www.bbc.co.uk/programmes/m0004s49
Barbara Hosking was born above her father's dairy in Penzance, back in the 1920s, and ended up in the corridors of power serving two British prime ministers. Two years ago, at the age of 90, she decided to come out as gay, which, she says, is the best thing she's ever done.
Barbara Hosking talks to Michael Berkeley about moving from Cornwall to a new world in London after the War, meeting Eastern European emigres and discovering lesbian clubs where women could dance together openly. All sorts of women were there, from the posh to the very poor, from "respectable" women to prostitutes. Despite her early Labour party affiliation, she found herself working for Edward Heath, whom she admired greatly, and who she persuaded not to wear a terrible old cardigan when he was conducting with the London Symphony Orchestra. She talks too about finding happiness late in life with her partner Margaret.
Music choices include Edward Heath conducting Elgar, Strauss's opera Ariadne Auf Naxos, Schubert's Winterreise, and Britten's Billy Budd. And a love song in Yiddish, a language she taught herself and which she loves.
Producer: Elizabeth Burke
A Loftus production for BBC Radio 3
Music Played
00:00
Malcolm Arnold
The Padstow Lifeboat
Performer: Grimethorpe Colliery Band
00:00
Camille Saint‐Saëns
L'amour viens aider ma faiblesse (Samson et Dalila)
Singer: Shirley Verrett
Orchestra: Orchestra of La Scala, Milan
Conductor: Georges Prêtre
00:00
Jacob Jacobs
Bei mir bistu shein
Ensemble: Budapest Klezmer Band
00:00
Richard Strauss
Grossmaechtige Prinzessin (Ariadne auf Naxos)
Singer: Edita Gruberová
Orchestra: Gewandhausorchester Leipzig
Conductor: Kurt Masur
00:00
Edward Elgar
Cockaigne Overture
Orchestra: London Symphony Orchestra
Conductor: Edward Heath
00:00
Franz Schubert
Der Leiermann (Winterreise)
Singer: James Gilchrist
Performer: Anna Tilbrook
00:00
Benjamin Britten
Epilogue (Billy Budd)
Singer: Philip Langridge
Orchestra: London Symphony Orchestra
Conductor: Richard Hickox