ウィークエンドサンシャイン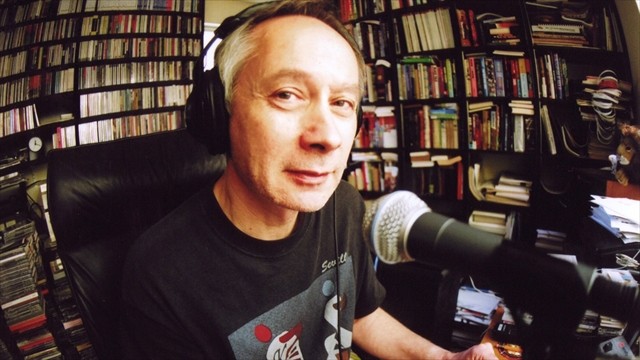 ブロードキャスター、ピーター・バラカンのナビゲートで送るウィークエンド・ミュージックマガジン。独特の嗅覚とこだわりの哲学でセレクトしたグッド・サウンドと、ワールドワイドな音楽情報を伝える。
http://www4.nhk.or.jp/sunshine/
放送日: 2019年 1月12日(土)
放送時間: 午前 7:20~午前9:00(100分)
ピーター・バラカン
listeners' best of 2018
THIS WEEK'S PLAYLIST
http://www4.nhk.or.jp/sunshine/66/
(曲名 / アーティスト名 // アルバム名)
01. Burnt Sugar Is So Bitter / Elvis Costello & The Imposters // Look Now
02. Bella Ciao (Goodbye Beautiful) / Marc Ribot // Songs Of Resistance 1942 - 2018
03. Hope She'll Be Happier / Jose James // Lean On Me
04. Every Day Is A Miracle / David Byrne // American Utopia
05. Crosseyed and Painless / Angelique Kidjo // Remain In Light
06. Buddha On A Hill / David Crosby // Here If You Listen
07. A Brand New Deal / Madeleine Peyroux // Anthem
08. Those Lies / Boz Scaggs // Out Of The Blues
09. Impressions (Take 3) / John Coltrane // Both Directions At Once - The Lost Album
10. Blues For Langston And LaRue / Charles Lloyd & The Marvels // Vanished
11. Good On You Son / Mark Knopfler // Down The Road Wherever
12. The Blues Is Alive And Well / Buddy Guy // The Blues Is Alive And Well
13. Lost Mind / Walter "Wolfman" Washington // My Future Is My Past
14. Strange Relationship / Prince // Piano And A Microphone 1983
15. By Design / R+R=Now // Collagically Speaking
世界の快適音楽セレクション

"快適音楽"を求めるギターデュオのゴンチチによる、ノンジャンル・ミュージック番組。
http://www4.nhk.or.jp/kaiteki/
放送日: 2019年 1月12日(土)
放送時間: 午前9:00~午前11:00(120分)
ゴンチチ
湯浅学
- 年明け大盤ぶるまい -
楽曲
「朝」
ゴンチチ
(1分45秒)
<ポニーキャニオン PCCA-04105>
「Make A Better World」
James Booker
(4分54秒)
<Rykodisc HNCD1359>
「Off Hand」
Michael Sagmeister
(4分18秒)
<Acoustic Music GMBH&CO.KG 319.1292.242>
「木枯らしと郵便馬車」
丹下キヨ子
(2分14秒)
<(株)ウルトラヴァイヴ CDSOL-1350>
「タンボレーラのモザイク(Mosaico De Tamborera)」
Avelino Munoz
(2分47秒)
<ボンバレコード BOM310>
「Riqsiqa Kasunchik」
Luzmila Carpio
(4分07秒)
<almost musique ST-006>
「Lazy River」
Louis Prima
(3分30秒)
<Wyastone Esatate Limited NO INFORMATION>
「Mela Wich Jat」
Achanak
(4分37秒)
<Nachural Rec. CDNR0234>
「Vana Vasesi」
Mancingelani
(5分31秒)
<HONEST JONS REC. HJRCD52>
「ボーイフレンド」
山本リンダ
(3分52秒)
<徳間ジャパン TKCA-72491>
「Reflect Reprise」
R+R=NOW
(6分45秒)
<Capitol Rec. 00602567554318>
「サランハミョン・クロナ」
風車達(プンチャドル)
(2分36秒)
<SEORABUL REC. NO INFORMATION>
「Red Before Orange」
Nels Cline Singers
(4分10秒)
<Memorize&Destroy MAC1085>
「Whirling」
Giampiero Boneschi
(2分39秒)
<NO INFORMATION NO INFORMATION>
「Blood Count」
Duke Ellington&His Orchesra
(4分17秒)
<RCA VICTORY/LEGACY 88985346442>
「Lawdy Miss Clawdy」
The Head Cat
(2分01秒)
<Rock-A-Billy Rec. CLP1642-2>
「Gracia」
Seamus Blake
(7分34秒)
<5PASSION 5P-055>
「パパのニューバッグ」
和田アキ子
(2分27秒)
<テイチク TECI4008-9>
「イツデモアナタト」
ゴンチチ
(1分13秒)
<ポニーキャニオン PCCA-04105>
「Al Hecha」
Diyaa Hussein
(5分52秒)
<Sublime Frequencies SF1025CD>
「Memo To Willie」
Derek Smalls
(3分51秒)
<BMG 538372552>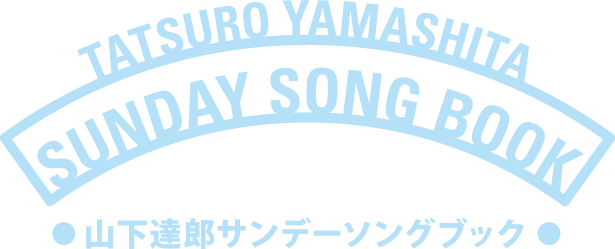 山下達郎の個人コレクションを使って発信される日本最高のオールディーズ・プログラム!!
JFN (TOKYO-FM系 全国38局ネット)毎週日曜日 14:00~14:55
http://www.tatsuro.co.jp/sunday/
昨年買った7インチシングルで、棚からひとつかみ
2019年01月13日プレイリスト
01. DREAMING GIRL
山下達郎
1996
COZY
02. ON A MAGIC CARPET RIDE
KIKI DEE
1968
03. MY BABY'S GOT E.S.P.
FOUR BELOW ZERO
1976
04. THE GAME IS OVER
BROWN SUGAR
1977
05. SEVEN DAY LOVER
JAMES FOUNTAIN
1970
06. WE CAN'T HIDE IT ANYMORE
SYLVIA & CHUCK JACKSON
1977
07. CHEATERS NEVER WIN
BOBBY BOSEMAN
1972
08. THE LIFE OF A CLOWN
BEN AIKEN
1967
09. 夏への扉
山下達郎
1980
RIDE ON TIME
Travelling Folk
Bruce MacGregor presents Radio Scotland's flagship folk programme and brings you the very best of today's music and song.
https://www.bbc.co.uk/programmes/b00tlyrt
Guests Findlay Napier and Hannah Rarity chat about Celtic Connections 2019
 Wed 9 Jan 2019
21:00
https://www.bbc.co.uk/programmes/m0001z3v
Bruce MacGregor brings you the very best of folk and roots music from around the world. We share the latest sounds from Lau, Rob Heron and The Tea Pad Orchestra and Daoiri Farrell. And guests Findlay Napier and Hannah Rarity join Bruce to chat about Celtic Connections 2019.
Music Played
01. Life Is A Drag
Rob Heron & The Tea Pad Orchestra
Soul of my City
Tea Pad Recordings
02. Workers' Song
Dick Gaughan
Handful of Earth
Topic Records
03. Riad
Lau
Midnight and Closedown
Reveal Records
04. If I Go, I Goin
Iona Fyfe
Dark Turn of Mind
Cairnie Records
05. Last Train
Allen Toussaint
Southern Nights
06. American Refugee
The Lonesome Ace Stringband
2018
When The Sun Comes Up
The Lonesome Ace Stringband
07. Road Ode
Loudon Wainwright Ⅲ
Career Moves
08.Cassiopeia
Karine Polwart
Laws of Motion
09.The Winston Set
J P Cormier & Tim Edey
Once
10. Wise: Kildonan Drive/ John Creeneys/ Ben My Chree
Imar
Avalanche
Big Mann Records
11. The Ramblin Rover
Silly Wizard
Live in America
REL Records
12. Itshardtoseemtobeokwhenyourenot
Lau
Midnight and Closedown
Reveal Records
13. Last House in the Village/ Donnellan's Smokey Chimney/ The Red Gap
Michael McGoldrick
Wired
Vertical Records
14. Blackbird
Martyn Bennett
Grit
Realworld Records
15. The Sandhunter
Maeve Gilchrist & Nic Gareiss
Celtic Colours Live Vol.2
16. The We Waltzed
Dreamers' Circus
Rooftop Sessions
17. Eyes Fixed
Mike Vass (feat. Mairi Campbell)
Dead Stations Project
Unroofed Records
18. The Missing Light
Dan Walsh
Incidents And Accidents
Rooksmere Records
19. Une Bouteille De Beaujolais
Rob Heron & The Tea Pad Orchestra
Soul of my City
Tea Pad Recordings
20. The High Level/ The Western
Daire Mulhern
Boxman
Private Passions
Guests from all walks of life discuss their musical loves and hates.
https://www.bbc.co.uk/programmes/b006tnv3
Sigrid Rausing
Sun 13 Jan 2019
12:00
BBC Radio 3
https://www.bbc.co.uk/programmes/m000205l
Sigrid Rausing is a writer, publisher and philanthropist. She's the co-founder of Portobello books, the owner of Granta books, and the editor of Granta literary magazine, a role she says she hugely enjoys. It's impossible though to talk about her own achievements without mentioning her Swedish family background: her grandfather founded the packaging company Tetra Pak, and his brilliant idea for the invention of waxed cardboard cartons for milk and fruit juice brought him great wealth - and has allowed his grand-daughter to found one of the biggest philanthropic organizations in this country. But the family has been marked by great tragedy too: in 2012, Sigrid's sister-in-law Eva died of a drugs overdose and her brother, who was also an addict, was arrested for possession of drugs, and for keeping his wife's body at home with him.
In conversation with Michael Berkeley, Sigrid talks about the terrible effect of drug addiction on her family, and the guilt she and everyone around her feels about what happened. She looks back on her early career as an anthropologist, and reflects on the pleasures and challenges of editing a literary magazine. Music choices include Mozart's clarinet concerto, Brahms's Handel Variations, Liszt's transcription of Schubert, and Ella Fitzgerald singing "Anything Goes".
A Loftus production for BBC Radio 3
Produced by Elizabeth Burke
Music Played
00:00
Franz Schubert
Standchen (Schwanengesang)
Music Arranger: Franz Liszt
Performer: Vladimir Horowitz
00:00
Wolfgang Amadeus Mozart
Clarinet Concerto in A major, K.622 (2nd mvt: Adagio)
Performer: Martin Frost
Orchestra: Bremen Chamber Philharmonic
00:00
Thorstein Bergman
Spelmannen
Performer: Thorstein Bergman
00:00
Felix Mendelssohn
Song without Words, Op.109
Performer: Mischa Maisky
Performer: Sergio Tiempo
00:00
Johannes Brahms
Variations and Fugue on a theme of Handel
Performer: Murray Perahia
00:00
Cole Porter
Anything Goes
Performer: Ella Fitzgerald
00:00
Ludwig van Beethoven
Ode to Joy (Symphony No.9)
Music Arranger: Franz Liszt
Performer: Igor Levit
Words and Music
A sequence of music interspersed with well-loved and less familiar poems and prose read by leading actors
https://www.bbc.co.uk/programmes/b006x35f
Fame
Sun 13 Jan 2019
17:30
BBC Radio 3
https://www.bbc.co.uk/programmes/m000205v
Poetry and music on the theme of fame and celebrity, read by Imogen Stubbs and Michael Maloney.
This week's programme looks at the value - or cost - of fame. Can recognition itself bring happiness? What happens when the soft caress of the camera is replaced by the harsh gaze of the paparazzi? Why do so many yearn for their 'fifteen minutes of fame'? And how differently do we view those who have earned their celebrity status through great achievements in life rather than in the film studio?
Writing by Rita Dove, Boris Pasternak, John Clare, Geoffrey Hill, Charles Simic and Emily Dickinson is accompanied by the music of Handel, John Tavener, Stephen Sondheim and Michael Jackson.
Music Played
00:00
Hector Berlioz
Harold in Italie
Performer: Nobuko Imai, Sir Colin Davis, London Symphony Orchestra.
PHILIPS 416 431-2. Tr.
Emily Dickinson
Fame is a Fickle Food, read by Imogen Stubbs
John Clare
Idle Fame, read by Michael Maloney
Geoffrey Hill
On Crowds and Power, read by Imogen Stubbs
00:07
Nicolò Paganini
Caprices, Op. 1, No.16 in G minor
Performer: Itzhak Perlman.
BMG CLASSICS. Tr.
Thom Gunn
Painkillers, read by Michael Maloney
00:10
Siedah Garrett and Glen Ballard
Man in the Mirror
Performer: Michael Jackson.
EPIC 504423 2. Tr.
Boris Pasternak
It is not seemly to be famous, read by Imogen Stubbs
00:14
Abullah Ibrahim
Nelson Mandela
Kaz Records KAZ CD 7. Tr7.
00:18
The Philip Glass Ensemble, Michael Riesman (Conductor)
Knee Play 1 - Chorus and electric organ
SONY CLASSICAL SM4K87970. CD1 Tr1.
00:22
Scott Joplin
Maple Leaf Rag
Performer: Joshua Rifkin.
ELEKTRA NONESUCH 7559-79159-2. Tr.
Rita Dove
Hattie McDaniel Arrives at the Coconut Grove, read by Imogen Stubbs
00:28
Max Steiner
Mammy (from Gone with the Wind)
Performer: MGM Studio Orchestra, Max Steiner.
CBS AK 45438. Tr.
Charles Simic
Cameo Appearance, read by Michael Maloney
00:31
Tom Williams
Cadillac of the Skies
Performer: Warner Bros Studio Orchestra, John Williams.
WARNER BROS. Tr.
Charles Simic
Cameo Appearance, read by Michael Maloney
Edwin Morgan
The Death of Marilyn Monroe, read by Imogen Stubbs
00:37
Henry Purcell
Funeral March for Queen Mary
Performer: Monteverdi Choir, Monteverdi Orchestra, Equale Brass Ensemble, John Eliot Gardiner.
ERATO 2292-45123-2. Tr.
E. E. Cummings
Fame Speaks, read by Michael Maloney
00:40
Sir Hamilton Harty
Ode to a Nightingale
Performer: Ulster Orchestra, Bryden Thomson.
CHANDOS 10194(3)X. Tr.
John Keats
On Fame, read by Michael Maloney
00:43
David Bowie
Andy Warhol
Performer: David Bowie.
EMI 7243 521899 0 8. Tr8.
00:47
Everett Robbins, Porter Grainger
T'Aint Nobody's Business If I Do
Performer: Billie Holiday.
MCA Records MCLD 19216. Tr8.
00:50
Jules Massenet
Cleopatre
Performer: Jean-Luc Maurette, Didier Henry, Martine Olmeda, Choeurs du Festival, Nouvel Orchestre de Saint-Etienne, Patrick Fournillier.
KOCH SCWANN 3-1032-2. Tr.
00:53
Stephen Sondheim
Broadway Baby
Performer: Elaine Stritch, New York Philharmonic, Paul Gemignani.
RCA VICTOR RED SEAL RD87128(2). Tr.
Paul Groves
Greta Garbo, read by Michael Maloney and by Imogen Stubbs
00:59
Ludwig van Beethoven
Sonata No. 8 in C minor, Op. 13, Pathétique
Performer: Alfred Brendel.
PHILIPS 442 774-2 X. Tr.
Richard Wilbur
Icons, read by Imogen Stubbs
01:06
John Tavener
Song for Athene
Performer: Westminster Abbey Choir, Martin Neary.
SONY SK 66 613. Tr