ウィークエンドサンシャイン
ブロードキャスター、ピーター・バラカンのナビゲートで送るウィークエンド・ミュージックマガジン。独特の嗅覚とこだわりの哲学でセレクトしたグッド・サウンドと、ワールドワイドな音楽情報を伝える。
https://www4.nhk.or.jp/sunshine/
放送日: 2022年 8月 6日(土)
放送時間: 午前 7:20~午前11:50(270分)
ピーター・バラカン
https://www4.nhk.or.jp/sunshine/66/
サマースペシャル2022
THIS WEEK'S PLAYLIST
01. The First Time Ever I Saw Your Face
Roberta Flack
First Take
<Atlantic WPCR15122>
02. Mother And Child Reunion
Paul Simon
Paul Simon
<Columbia/Legacy 88697820232>
03. Rocket Man
Elton John
Honky Chateau
<MERCURY UICY93669>
04. Burning Love
Elvis Presley
Best Of Artist Of The Century
<RCA BVCM75488>
05. Heart Of Gold
Neil Young
Greatest Hits
<Reprise WPCR11995>
06. You Wear It Well
Rod Stewart
Never A Dull Moment
<MERCURY UICY90297>
07. Jackie Wilson Said(I'm In Heaven When You Smile)
Van Morrison
Saint Dominic's Preview
<Warner Bros. 2633-2>
08. Tumbling Dice
The Rolling Stones
Exile On Main Street
<ROLLING STONES UICY1478-9>
09. Do It Again
Steely Dan
Can't Get A Thrill
<GEFFEN UICY93515>
10. Listen To The Music
Doobie Brothers
Greatest Hits
<Warner Bros. WPCR11106>
11. Your Mama Don't Dance
Loggins & Messina
Loggins & Messina
<Sony MHCP1052>
12. Take It Easy
Eagles
The Very Best Of The Eagles
<ASYLUM WPCR82>
13. Doctor My Eyes
Jackson Browne
Saturate Before Using
<ASYLUM WPCR661>
14. Walk On The Wild Side
Lou Reed
NYC Man
<BMG BVCM37400-1>
15. Iko Iko
Dr. John
Gumbo
<Atco SD7006>
16. Blow Wind Blow
Dr. John
Gumbo
<Atco SD7006>
17. Big Chief
Dr. John
Gumbo
<Atco SD7006>
18. Somebody Changed the Lock
Dr. John
Gumbo
<Atco SD7006>
19. Mess Around
Dr. John
Gumbo
<Atco SD7006>
20. Let The Good Times Roll
Dr. John
Gumbo
<Atco SD7006>
21. Junko Partner
Dr. John
Gumbo
<Atco SD7006>
22. Stack-A-Lee
Dr. John
Gumbo
<Atco SD7006>
23. Tipitina
Dr. John
Gumbo
<Atco SD7006>
24. Those Lonely Lonely Nights
Dr. John
Gumbo
<Atco SD7006>
25. Huey Smith Medley: High Blood Pressure/Don't You Just Know It/Well I'll Be John Brown
Dr. John
Gumbo
<Atco SD7006>
26. Little Liza Jane
Dr. John
Gumbo
<Atco SD7006>
27. Rockin' Pneumonia And The Boogie Woogie Flu
Johnny Rivers
L.A. Reggae
<Atco UAS-5660>
28. Young, Gifted and Black
Aretha Franklin
Young, Gifted and Black
<United Artists AMCY663>
29. I'm Still In Love With You
Al Green
I'm Still In Love With You
<Hi SRCS6651>
30. I'll Take You There
Staple Singers
Whatcha Hear Is Whatcha Get
<STAX PVCP8113>
31.(If Loving You Is Wrong)I Don't Want To Be Right
Luther Ingram
(If Loving You Is Wrong)I Don't Want To Be Right
<P-VINE PCD2296>
32. Why Can't We Live Together
Timmy Thomas
Why Can't We Live Together
<Stateside 724357782821>
33. Get on the Good Foot
James Brown
40th Anniversary Collection
<POLYDOR POCP1623-4>
34. Freddie's Dead
Curtis Mayfield
Superfly
<Curtom VICP60379>
35. Trouble Man
Marvin Gaye
Trouble Man
<Tamla UICY94038>
36. Girl Blue
Stevie Wonder
Music Of My Mind
<Tamla UICY93932>
37. Superstition
Stevie Wonder
Talking Book
<Tamla UICY93933>
38. Papa Was A Rolling Stone
The Temptations
The Ultimate Collection
<Motown POCT1594>
39. Back Stabbers
The O'Jays
The Ultimate O'Jays
<Sony SRCS2449>
40. If You Don't Know Me By Now
Harold Melvin & The Blue Notes
The Best Of Harold Melvin & The Blue Notes
<Sony SRCS9828>
41. Lean On Me
Bill Withers
Still Bill
<Succex SICP2634>
42. What Color Is Love
Terry Callier
What Color Is Love
<MCA MVCE19309>
43. I Can See Clearly Now
Johnny Nash
I Can See Clearly Now
<EPIC EK31607>
44. The Harder They Come
Jimmy Cliff
The Harder They Come
<ISLAND PSCD1090>
45. Way Back Home
Mystic Revelation Of Rastafari
Grounation
<Dynamic Sound DY3464>
46. Put It Where You Want It
Crusaders
Crusaders 1
<MCA 55XD635-6>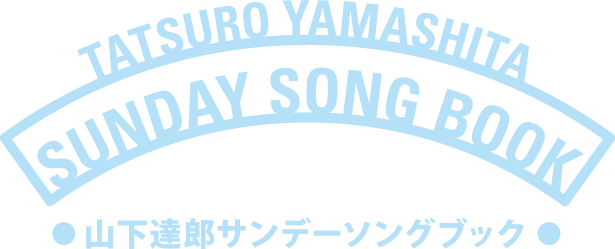 山下達郎の個人コレクションを使って発信される日本最高のオールディーズ・プログラム!
JFN (TOKYO-FM系 全国38局ネット)毎週日曜日 14:00~14:55
https://www.tatsuro.co.jp/sunday/
納涼リクエスト大会
2022年08月07日プレイリスト
01. 高気圧ガール
山下達郎
1983
OPUS
02. ANDREA
THE SUNRAYS
1966
アンドレア
03. MY MIND KEEPS TELLING ME
EDDIE HOLMAN
1972
04. LA BOOGA ROOGA
ANDY FAIRWEATHER LOW
1975
LA BOOGA ROOGA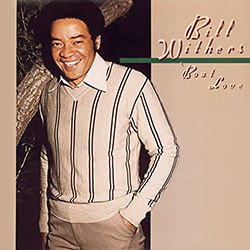 05. ALL BECAUSE OF YOU
BILL WITHERS
1979
'BOUT LOVE
06. PEOPLE GET READY
CURTIS MAYFIELD
1971
CURTIS LIVE!
07. A MAN AND A WOMAN
FRANCIS LAI
1966
ORIGINAL SOUNDTRACK
08. あしたこそ、あなた
矢野顕子
1981
09. あしおと (LIVE)
山下達郎
2018/11/02 カルッツかわさき
Desert Island Discs
Desert Island Discs was created by Roy Plomley in 1942, and the format is simple
Eight tracks, a book and a luxury: what would you take to a desert island? Guests share the soundtrack of their lives
https://www.bbc.co.uk/programmes/b006qnmr
Sun 7 Aug 2022
11:15
BBC Radio 4
https://www.bbc.co.uk/programmes/m0019yvx
The American singer and songwriter John Legend has won two Emmys, 12 Grammys, an Oscar and a Tony award – making him one of only 16 living artists to have won all four honours. One of his songs, All of Me, written for his wife, the model Chrissy Teigen, has been streamed more than four billion times on digital platforms.
He was born John Stephens in Springfield, Ohio into a musical family. His father played drums in church, where his mother conducted the choir. John took piano lessons from an early age and soon became involved in arranging music for the church.
He attended university at the age of 16 and after graduating worked as a management consultant for four years, while pursuing his interest in music out of office hours. He signed his first record deal after working with Kanye West early in his career, and took on the stage name John Legend, releasing his first solo album in 2004.
Alongside his musical career, he has acted on TV and film, including a role in the highly successful La La Land. He has performed at three Presidential inauguration ceremonies – for President Obama in 2009 and 2013, and for President Biden in 2021.
John lives in the USA with his wife and their two children.
BOOK CHOICE: The Dawn of Everything: A New History of Humanity by David Graeber & David Wengrow
LUXURY ITEM: A piano
CASTAWAY'S FAVOURITE: Here Comes the Sun by Nina Simone
Presenter Lauren Laverne
Producer Sarah Taylor
Music Played
01. Here Comes the Sun
Nina Simone
THE VERY BEST OF
RCA RECORDS LABEL
02. They Reminisce Over You (T.R.O.Y.)
Pete Rock & C.L. Smooth
MECCA AND THE SOUL BROTHER (DELUXE EDITION)
RHINO/ELEKTRA
03. Day Dreaming
Aretha Franklin
LOVE SONGS
RHINO ATLANTIC
04. Roc Boys (And the Winner Is)...
JAY-Z
THE HITS COLLECTION VOLUME ONE
ROC NATION/JAY-Z
05. As
Stevie Wonder
SONGS IN THE KEY OF LIFE
UNI/MOTOWN
06. Love On Top
Beyoncé
4
PARKWOOD ENTERTAINMENT/COLUMBIA
07. L-O-V-E
Nat King Cole
THE EXTRAORDINARY
CAPITOL CATALOG MKT (C92)
08. Superfly
Curtis Mayfield
THE ESSENTIALS
RHINO