ウィークエンドサンシャイン
ブロードキャスター、ピーター・バラカンのナビゲートで送るウィークエンド・ミュージックマガジン。独特の嗅覚とこだわりの哲学でセレクトしたグッド・サウンドと、ワールドワイドな音楽情報を伝える。
https://www4.nhk.or.jp/sunshine/
放送日: 2020年 6月27日(土)
放送時間: 午前 7:20~午前9:00(100分)
ピーター・バラカン
ジョン・プライン特集
THIS WEEK'S PLAYLIST
01. When I Get To Heaven
John Prine
The Tree Of Forgiveness
<Oh Boy OBR-046CD>
02. Sam Stone
John Prine
Great Days - The John Prine Anthology
<Rhino R2-71400>
03. Hello In There
John Prine
Great Days - The John Prine Anthology
<Rhino R2-71400>
04. Paradise
John Prine
Great Days - The John Prine Anthology
<Rhino R2-71400>
05. Donald & Lydia
Steve Goodman
Steve Goodman
<Buddha 7446599625-2>
06. Fish And Whistle
John Prine
Great Days - The John Prine Anthology
<Rhino R2-71400>
07. Speed of the Sound of Loneliness
John Prine
German Afternoons
<Oh Boy OBR-003CD>
08. Unwed Fathers
John Prine
Great Days - The John Prine Anthology
<Rhino R2-71400>
09. People Puttin' People Down
John Prine
Great Days - The John Prine Anthology
<Rhino R2-71400>
10. Picture Show
John Prine
The Missing Years
<Oh Boy SC-9102>
11. All The Best
John Prine
The Missing Years
<Oh Boy SC-9102>
12. Angel From Montgomery
Bonnie Raitt w. John Prine
Great Days - The John Prine Anthology
<Rhino R2-71400>
13. Milwaukee Here I Come
John Prine w. Melba Montgomery
In Spite of Ourselves
<Oh Boy OBR-019>
14. This Love Is Real
John Prine w. Marianne Faithfull
Lost Dogs + Mixed Blessings
<Oh Boy OBR-013>
15. Magnolia Wind
Emmylou Harris & John Prine
This One's For Him: A Tribute To Guy Clark
<Ice House IHM-1836-2>
16. Killing The Blues
John Prine
Great Days - The John Prine Anthology
<Rhino R2-71400>
17. Summer's End
John Prine
The Tree Of Forgiveness
<Oh Boy OBR-046CD>
音楽の泉
クラシック音楽の入門番組として1949年に放送を開始、今日まで数多くの名曲を紹介してきました。ゆったりと流れる時間のおともに、「音楽の泉」でクラシック音楽をお楽しみください。
https://www4.nhk.or.jp/P685/
放送日: 2020年 6月28日(日)
放送時間: 午前8時05分~午前8時55分(50分)
解説: 奥田佳道
「「アルルの女」組曲第1番」
ビゼー:作曲
ビゼー:編曲
(サクソフォーン)ミシェル・レイデル、(管弦楽)バンベルク交響楽団、(指揮)ジョルジュ・プレートル
(16分35秒)
<RCA SICC 1370/1>
「「アルルの女」組曲第2番」
ビゼー:作曲
ギロー:編曲
(サクソフォーン)ミシェル・レイデル、(管弦楽)バンベルク交響楽団、(指揮)ジョルジュ・プレートル
(16分45秒)
<RCA SICC 1370/1>
「「アルルの女」第2幕から「メヌエット」」
ビゼー:作曲
ビゼー(作曲者自身によるピアノ編曲):編曲
(フォルテピアノ(1848年製))小倉貴久子
(2分38秒)
<ALM RECORDS ALCD-1169>
「ラインの歌~6つの無言歌~から「夜明け」、「ボヘミア女」」
ビゼー:作曲
(フォルテピアノ(1848年製))小倉貴久子
(6分26秒)
<ALM RECORDS ALCD-1169>
山下達郎の個人コレクションを使って発信される日本最高のオールディーズ・プログラム!!
"エバーグリーンなオールディーズ・ソングから、超絶カルトなレア音源まで"最高の選曲と最高の音質でお届け。
https://www.tfm.co.jp/ssb/
JFN (TOKYO-FM系 全国38局ネット)毎週日曜日 14:00~14:55
https://www.tatsuro.co.jp/sunday/
山下達郎ライブで棚からひとつかみ「残り物には福」編
2020年06月28日プレイリスト
01. 高気圧ガール (LIVE)
山下達郎
09/04/25
ニトリ文化ホール
02. 風の回廊(コリドー) (LIVE)
山下達郎
16/03/04
金沢歌劇座
03. LADY BLUE (LIVE)
山下達郎
86/07/31
中野サンプラザ
04. DAYDREAM (LIVE)
山下達郎
16/03/04
金沢歌劇座
05. 希望という名の光 (HOME KARAOKE)
山下達郎
おうちカラオケ
Another Country with Ricky Ross
Ricky Ross enters the landscape of Americana and alternative country. Expect to hear both classic and future classics, with Ricky taking a close look at the stories behind the songs
https://www.bbc.co.uk/programmes/b00hh26l
Tue 23 Jun 2020
20:00
BBC Radio Scotland
https://www.bbc.co.uk/programmes/m000k7f5
New music from Bob Dylan, Maren Morris, Phoebe Bridgers and Brandy Clark. Plus classics from Merle Haggard, Neil Young and Linda Ronstadt. Ricky Ross introduces you to new and classic Americana & Alternative Country.
Music Played
01. Just for Now
Maren Morris
Girl
Columbia Nashville
02. Goodbye Jimmy Reed
Bob Dylan
Rough And Rowdy Ways
Columbia Records
03. High And Lonesome
Jimmy Reed
Sun Is Shining
Snapper Music Group
04. The Most Beautiful Things
Tenille Townes
The Lemonade Stand
Columbia/SM Entertainment
05. Get Offa My Money
Buddy & Julie Miller
06. Punisher
Phoebe Bridgers
Punisher
Dead Oceans
07. Full Body Echo
Jerry Joseph
The Beautiful Madness
Decor Records
08. Thoughts And Prayers
Drive-By Truckers
The Unraveling
ATO
09. St Peters Autograph
Jason Isbell & The 400 Unit
Reunions
Thirty Tigers
10. Little Satchel
Sarah Jarosz
World On The Ground
Rounder
11. Vacancy
Neil Young
Homegrown
Silver Bow Productions
12. Love Is A Rose
1975
Prisoner in Disguise
Elektra/Asylum
13. I'd Rather Be Alone
Whitney Rose
We Still Go To Rodeos
14. I've Made Up My Mind To Give Myself To You
Bob Dylan
Rough And Rowdy Ways
Columbia
15. Long Walk
Brandy Clark
Your Life Is A Record
Warner Bros
16. Shelly's Winter Love
Bill Kirchen
The Proper Years
17. Jesus Take A Hold
Merle Haggard
Hag
18. Oh Canada
Nadia Reid
Out Of My Province
Spacebomb Records
19. Wild World
Kip Moore
Wild World
MCA
20. I Thought That You'd Been Raptured
Little Kid
Transfiguration Highway
21. Mother Of Muses
Bob Dylan
Rough And Rowdy Ways
Columbia
The Folk Show with Mark Radcliffe
Mark Radcliffe explores the wide range of traditional and contemporary folk and acoustic music from around the UK and the world, with regular interviews and live sessions from folk's finest performers
https://www.bbc.co.uk/programmes/b01phglj
Sarah Jarosz
Wed 24 Jun 2020
23:00
BBC Radio 2
https://www.bbc.co.uk/programmes/m000k87q
The best folk and acoustic music from Britain and beyond.
This week, Texan folk singer Sarah Jarosz talks about her new album, World on the Ground, which deals with her smalltown Texas origins.
We also hear a live session track, recorded in Sarah's lockdown base of Nashville, Tennessee. She normally lives in New York City.
Plus the usual mix of exciting new releases, classic tracks and news from the folk world.
Music Played
01. Working Town
Megson
02. Risty Gulley/ Geld Him, Lasses/ Apprentice Lads of Alnwick
Alistair Anderson & Northlands
03. Oak, Ash and Thorn
The Unthanks
04. Dúlamán
Altan
05. Eight Bells
Kings of the South Seas
06. Maggie
Sarah Jarosz
07. Johnny
Sarah Jarosz
(Live)
08. Hometown
Sarah Jarosz
09. As The Night Closes In
Calan
10. Spanish Ladies Medley
Dave Swarbrick, Martin Carthy & Diz Disley
11. Budg & Snudg
Stick in the Wheel (feat. John Kirkpatrick)
12. Catch The Wind
Donovan
Travelling Folk
Bruce MacGregor presents Radio Scotland's flagship folk programme and brings you the very best of today's music and song.
https://www.bbc.co.uk/programmes/b00tlyrt
Hamish Napier & Su-a Lee
Thu 25 Jun 2020
20:00
BBC Radio Scotland
https://www.bbc.co.uk/programmes/m000k8h3
Following its online launch on the Summer Solstice, Hamish Napier joins Bruce to talk about his album The Woods and its place in his Strathspey Pentalogy. The Woods follows The River and The Railway and is the third album in an epic musical journey that will take a decade to complete. Each album represents one of the classical elements - water, fire, earth, wind and aether - believed to be the building blocks of matter and the natural world by numerous ancient cultures.
Hamish and Scottish Chamber Orchestra cellist Su-a Lee join Bruce live to explore the project, bringing a session of music from The Woods specially recorded for Travelling Folk.
Bruce also has lots of new music to share including the latest project from Mairearad Green - a beautiful collections of five 12" singles inspired by the women and landscapes of Coigach. Bruce catches up with Mairearad to find out more.
Music Played
01. Summer Solstice
Frigg
V
Topic
02. Song of Suresh
Fraser Fifield
In Mumbai
03. Greenswell
The Magpie Arc
https://alanbearmanmusic.co.uk/artists/the-magpie-arc/
04. The Tree of the Underworld/ Tree of Blessings
Hamish Napier & Su-a Lee
BBC Travelling Folk Recording
05. The Pioneer
Hamish Napier & Su-a Lee
BBC Travelling Folk Recording
06. Bach: Cello Suite No.1 in G Major, Prélude
Su-a Lee
BBC Travelling Folk Recording
07. The Tree of the Return/ Wildfire
Hamish Napier & Su-a Lee
BBC Travelling Folk Recording
08. Baby Broon's
Breabach
The Desperate Battle Of The Birds
Breabach Records
09. Dutch Courage: Unknown/ Maxie's Reel/ Brendan Ring's
Dallahan
Matter Of Time
Dallahan
10. Coigach Lass
Mairearad Green
Hearth
Buie Records
11. Carry Me There
Mairearad Green
Hearth
Buie Records
12. Newcomer
Gráinne Brady
Newcomer
Cailin Records
13. Not Where It's At
Julie Fowlis & Kris Drever
Pasted Beyond Recognition
SBH Scotland
14. Noble Helen of Cluden
Claire Hastings
Those Who Roam
Luckenbooth Records
https://www.amazon.co.uk/Those-Who-Roam-Claire-Hastings/dp/B07LB3SXVX/
15. John oDreams
Daoirí Farrell
The First Turn
16. Coorie Doon
Matt McGinn
The Best of Matt McGinn
17. Padraig O' Keefe's/ The Lost Indian/ Roddy McDonald's
We Banjo 3
Live In Galway
We Banjo 3
The Country Show with Bob Harris
Country music news, reviews and interviews, with Bob Harris
https://www.bbc.co.uk/programmes/b006x527
Billy Strings
Thu 25 Jun 2020
23:00
BBC Radio 2
https://www.bbc.co.uk/programmes/m000k9w4
For the latest in his Home Sessions series, Bob's joined by the bluegrass prodigy Billy Strings, playing songs from his record breaking album "Home".
A stunningly virtuosic multi-instrumentalist, Strings - born William Apostol - was given his nickname by an aunt, amazed by Billy's ability to play virtually any stringed intstrument seemingly at will.
You can hear for yourself tonight when Billy swings by from his home in Nashville!
Plus there's exclusive new music from Eric Church, Tenille Townes & Lindsay Ell, and a trip in the Glastonbury time machine with Dolly Parton, Kenny Rogers and Willie Nelson!
During the Covid-19 pandemic, when so many musicians are unable to tour, Radio 2's Country Show is asking artists to perform from their own front room, doing a little to keep the bond between artist and audience alive. First up was Carly Pearce, followed by Thomas Rhett, Mandy Barnett, Gretchen Peters, Steve Earle, Kip Moore, Lukas Nelson & Willie Jones with the likes of Ingrid Andress, Ruthie Collins and Scotty McCreery to come.
Music Played
01. Hey Porter
Johnny Cash & The Tennessee Two
His Top Hits
Charly
02. Ain't Looking Back
Mo Pitney
Ain't Looking Back
Curb Records
03. Jolene
Dolly Parton
(Glastonbury 2014)
04. Wish You Were Here
Ruthie Collins
Cold Comfort
Sidewallk Records/Curb Records
05. wAnt me back
Lindsay Ell
Heart Theory
Stoney Creek Records
06. Watch It Fall
Billy Strings
(Country Show Home Session)
07. Make My Mind Up
Molly Tuttle
When You're Ready
Compass Records
08. No Depression
Uncle Tupelo
No Depression
Rockville
09. This Forgotten Town
The Jayhawks
XOXO
Sham/Thirty Tigers
10. Always On My Mind
Willie Nelson
(Glastonbury 2010)
11. Stars Made Of You
Lukas Nelson & Promise of the Real
Turn Off The News (Build A Garden)
Fantasy Records
12. Come As You Are
Tenille Townes
The Lemonade Stand
Columbia Nashville/RCA Records
13. Stick That In Your Country Song
Eric Church
Download Single
Spinefarm Records
14. The Gambler
Kenny Rogers
(Live at the Glastonbury Festival)
Desert Island Discs
Desert Island Discs was created by Roy Plomley in 1942, and the format is simple
Eight tracks, a book and a luxury: what would you take to a desert island? Guests share the soundtrack of their lives
https://www.bbc.co.uk/programmes/b006qnmr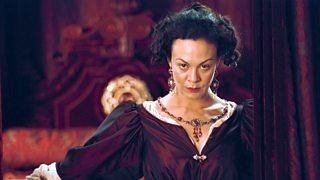 Helen McCrory
Sun 28 Jun 2020
11:00
BBC Radio 4
https://www.bbc.co.uk/programmes/m000kfx3
Helen McCrory shares the eight tracks, book and luxury she would want to take with her if cast away to a desert island.
Helen McCrory OBE is one of the most versatile and critically acclaimed actresses working today. On screen she has played Anna Karenina, Cherie Blair (twice), Harry Potter's Narcissa Malfoy and the Peaky Blinders matriarch Aunt Polly. Her theatre roles range from Yelena in Uncle Vanya to Euripides' Medea.
A diplomat's daughter, she spent her early childhood in Africa before continuing her education in the UK. After a bruising and unsuccessful audition at the Drama Centre in London - she was instructed to find out more about life before learning to act - she travelled to Italy where she discovered art and love and came back to try again. This time she passed the audition.
In 1993 she made her mark in Richard Eyre's production of Trelawny of the Wells at the National Theatre and went on to perform leading roles on some of London's most prestigious stages, winning two Olivier Award nominations. She was awarded an OBE for services to drama in 2017.
She met her husband, fellow actor Damian Lewis, when they both starred in a play called Five Gold Rings. In response to the Covid-19 pandemic Helen and Damian, together with the comedian Matt Lucas, co-founded the Feed NHS campaign which raises money to provide hot meals to frontline NHS workers.
Presenter: Lauren Laverne
Producer: Paula McGinley
Music Played
01. To Be Alone With You
Bob Dylan
Nashville Skyline
Sony Music Entertainment UK Ltd.
02. Will Ye Go Lassie Go
The Corries
The Best Of The Corries
Pickwick
03. Malaika
Miriam Makeba
Mama Africa - The Very Best of Miriam Makeba
Manteca
04. A Message To You Rudy
The Specials
The Best Of The Specials
Chrysalis Records Ltd.
05. Un Homme et Une Femme (instrumental)
Nicole Croisille & Pierre Barouh
Best Of Francis Lai
Warner Music
06. Cigarettes And Chocolate Milk
Rufus Wainwright
Poses
Polydor Ltd.
07. Pull Up To The Bumper
Grace Jones
Island Life
MCA
08. Don't You Worry 'Bout A Thing
Stevie Wonder
Innervisions
Universal-Island Records Ltd.
Private Passions
Guests from all walks of life discuss their musical loves and hates.
https://www.bbc.co.uk/programmes/b006tnv3
Helen Macdonald
Sun 28 Jun 2020
12:00
BBC Radio 3
https://www.bbc.co.uk/programmes/m000kh8f
Michael Berkeley's guest is the writer Helen Macdonald, whose book "H is for Hawk" shot to the top of the bestseller lists, not just here but around the world. It's perhaps no surprise that there's a certain amount of birdlife in her playlist, from Stravinsky's The Firebird to a piece inspired by a song thrush by the Finnish-English singer Hanna Tuulikki. She chooses music from A Carol Symphony by Victor Hely-Hutchinson, full of glittering ice, which consoled her when she was living in the desert of the UAE. We hear Britten's Second String Quartet, Lully's "The Triumph of Love", Sibelius's Seventh Symphony, and a song by Henry VIII.
Helen Macdonald talks about why writing about nature can be a way of holding the world to account, and about how she finds joy in the fields and lanes around her in Suffolk, during this difficult time. She reveals too what it's like living with her grumpy parrot Birdoole, who steals the keys from her computer keyboard.
A Loftus Media production for BBC Radio 3
Produced by Elizabeth Burke
Music Played
00:00
King Henry Ⅷ of England
Pastime with Good Company
Choir: Oxford Camerata
Conductor: Jeremy Summerly
00:00
Igor Stravinsky
The Firebird (excerpt)
Orchestra: Berlin Radio Symphony Orchestra
Conductor: Lorin Maazel
00:00
Benjamin Britten
String Quartet no.2 in C major (1st mvt: Allegro)
Ensemble: Takács Quartet
00:00
Victor Hely-Hutchinson
A Carol Symphony (3rd mvt: Andante)
Orchestra: City of Prague Philharmonic Orchestra
Conductor: Gavin Sutherland
00:00
Hanna Tuulikki
Song Thrush
00:00
Jean Sibelius
Symphony No.7 in C major (excerpt)
Orchestra: Vienna Philharmonic
Conductor: Leonard Bernstein
https://gpl.ml.naxos.jp/album/00028947797852
00:00
Jean‐Baptiste Lully
Prelude pour la Nuit (Le Triomphe de l'Amour)
Orchestra: Capriccio Stravagante
Conductor: Skip Sempé
Jazz records from across the genre, played in special sequences to highlight the wonders of jazz history. All pieces have been specifically requested by Radio 3 listeners
https://www.bbc.co.uk/programmes/b006tnn9
Sun 28 Jun 2020
16:00
BBC Radio 3
https://www.bbc.co.uk/programmes/m000kh8h
Alyn Shipton presents jazz records from across the genre, as requested by Radio 3 listeners, with music this week from Quincy Jones, Chick Corea and Carmen McRae.
Music Played
01. The Birth Of A Band
Quincy Jones
Complete 1960 European Concerts
Domino
02. Limehouse Blues
Dill Jones
Up Jumped You With Love
HEP
03. I Cover The Waterfront
Jack Teagarden & Bud Freeman'S Summa Cum Lauda Orchestra
I Cover The Waterfront
Bluebird
04. What'll I Do
Claire Martin & Richard Rodney Bennett
Say It Isn't So
Linn
05. La Fiesta Jazz
Chick Corea
Trilogy 2
Concord
06. Fran-Dance
Miles Davis & John Coltrane
The Final Tour
Sony Legacy
07. Hood
Vijay Iyer
Break Stuff
ECM
https://www.ecmrecords.com/shop/143038752914/break-stuff-vijay-iyer-trio
08. God Only Knows
Charles Lloyd & Jason Moran
Hagar's Song
ECM
https://www.ecmrecords.com/shop/143038752835/hagars-song-charles-lloyd-jason-moran
09. Headin' North
Johnny Keating
Swinging Scots
London
10. My Funny Valentine
Carmen McRae
After Glow (on 4 Classic Albums)
Av