ウィークエンドサンシャイン
ブロードキャスター、ピーター・バラカンのナビゲートで送るウィークエンド・ミュージックマガジン。独特の嗅覚とこだわりの哲学でセレクトしたグッド・サウンドと、ワールドワイドな音楽情報を伝える。
https://www4.nhk.or.jp/sunshine/
放送日: 2020年 6月13日(土)
放送時間: 午前 7:20~午前9:00(100分)
ピーター・バラカン
THIS WEEK'S PLAYLIST
01. Racist Friend
Special AKA
In The Studio
<2 Tone TOCP-66043>
02. Burning Torch
Don Drummond
The Best Of Don Drummond
<Studio One CD-9008>
03. Milte Hi Akhen aka Bird In Hand(Full Vocal Version)
Sam Carty
Play On Mr. Music
<Rocka Shacka RSUPCD-001>
04. A Palanquero
Canalon de Timbiqui
De Mar Y Rio
<Llorona BNSCD-7752>
05. Digna Y Feliz
Canalon de Timbiqui
De Mar Y Rio
<Llorona BNSCD-7752>
06. Wassoulou
Waaju
Grown
<Olindo ORCD-005>
07. Kora
GoGo Penguin
GoGo Penguin
<Blue Note UCCQ-1224>
08. Tanzmusik
Kraftwerk
Ralf & Florian
<Crown CR-0425-2>
00:56:30
09. Move
Timo Andres
I/Still/Play
<Nonesuch 075597920864>
10. I Still Play
Jeremy Denk
I/Still/Play
<Nonesuch 075597920864>
11. L.A. Pastorale
Brad Mehldau
I/Still/Play
<Nonesuch 075597920864>
12. Recessional
Randy Newman
I/Still/Play
<Nonesuch 075597920864>
https://tower.jp/article/feature_item/2020/05/22/0102
https://tower.jp/item/5045902/I-Still-Play
01:15:25
13. Gamelan Gong: Barong Dance(Excerpt)
Gamelan Pelegongan
Bali: Gamelan & Kecak Vol.2
<Nonesuch Explorer WPCS-10272>
14. Jofcharche Mlado
Various Artists
Bulgaria(Folk & Village Music)
<Nonesuch Explorer WPCS-10275>
https://wmg.jp/discography/10904/
15. Kam-Ma-Lay
The Derek Trucks Band
Live at Georgia Theatre
<Columbia C2L-92598>
https://www4.nhk.or.jp/sunshine/66/
音楽の泉
クラシック音楽の入門番組として1949年に放送を開始、今日まで数多くの名曲を紹介してきました。ゆったりと流れる時間のおともに、「音楽の泉」でクラシック音楽をお楽しみください。
https://www4.nhk.or.jp/P685/
ラフマニノフのピアノ協奏曲第3番
放送日: 2020年 6月14日(日)
放送時間: 午前8時05分~午前8時55分(50分)
解説: 奥田佳道
「ピアノ協奏曲 第3番 ニ短調 作品30」
ラフマニノフ:作曲
(ピアノ)ウラディーミル・ホロヴィッツ、(管弦楽)ニューヨーク・フィルハーモニック、(指揮)ユージン・オーマンディ
(43分20秒)
<BMGファンハウス BVCC-37270>
山下達郎の個人コレクションを使って発信される日本最高のオールディーズ・プログラム!!
"エバーグリーンなオールディーズ・ソングから、超絶カルトなレア音源まで"最高の選曲と最高の音質でお届け。
https://www.tfm.co.jp/ssb/
JFN (TOKYO-FM系 全国38局ネット)毎週日曜日 14:00~14:55
https://www.tatsuro.co.jp/sunday/
山下達郎ライブで棚からひとつかみ 雨の歌
2020年06月14日プレイリスト
01. 雨は手のひらにいっぱい (LIVE)
山下達郎
12/02/15
岐阜長良川国際会議場
02. 雨の女王 (LIVE)
山下達郎
14/10/07
大阪フェスティバルホール
03. 夏への扉 (LIVE)
山下達郎
16/10/04
新宿LOFT
04. スプリンクラー (LIVE)
山下達郎
13/12/06
新潟県長岡市立劇場
05. FOREVER MINE (HOME KARAOKE)
山下達郎
おうちカラオケ
06. DRIP DROP (HOME ACAPPELLA)
山下達郎
おうちアカペラ
村上RADIO
https://www.tfm.co.jp/murakamiradio/
https://www.tfm.co.jp/murakamiradio/index.html
(あくまで個人的な)特選オールディーズ
村上RADIOで流れた主な曲
01. Every Breath I Take
Gene Pitney
The Many Sides Of Gene Pitney
Musicor Records
02. I'll Go On Loving You
燃ゆる想い
Jamie Coe
Golden Age Of Original Hits Vol.4
1959
東芝EMI
03. Lonely Soldier Boy
悲しき少年兵
Johnny Deerfield
CAPITOL GOLDEN OLDIES BEST 20
1960
CAPITOL
04. What Am I Gonna Do
Jimmy Clanton
Greatest Hits, Venus In Blue Jeans
Fuel 2000
05. Do You Know What It Means To Miss New Orleans
Ricky Nelson
Rick Is 21
1960
Imperial
06. One Sided Love Affair
Elvis Presley
Elvis Presley
1956
RCA
07. A Boy Like Me, A Girl Like You
Elvis Presley
Girls! Girls! Girls!
1962
Victor
08. The Phoenix Love Theme (Senza Fine)
The T-Bones
Sippin' 'N Chippin'
1966
Liberty
09. Tell 'Em I'm Surfin'
Jan & Dean
Ride The Wild Surf
1964
Liberty
10. Wonderful World
Sam Cooke
8 Classic Albums Plus Bonus Singles
1960
Real Gone
11. Ten Lonely Guys
Pat Boone
The Very Best Of Pat Boone
1962
One Day Music
12. Live Young
恋のパームスプリングス
Troy Donahue
HISTORY OF AMERICAN POPS Vol.1
WARNER PIONEER
13. Look For A Star
Billy Vaughn
Eight Classic Albums Vol.2
Real Gone
Another Country with Ricky Ross
Ricky Ross enters the landscape of Americana and alternative country. Expect to hear both classic and future classics, with Ricky taking a close look at the stories behind the songs
https://www.bbc.co.uk/programmes/b00hh26l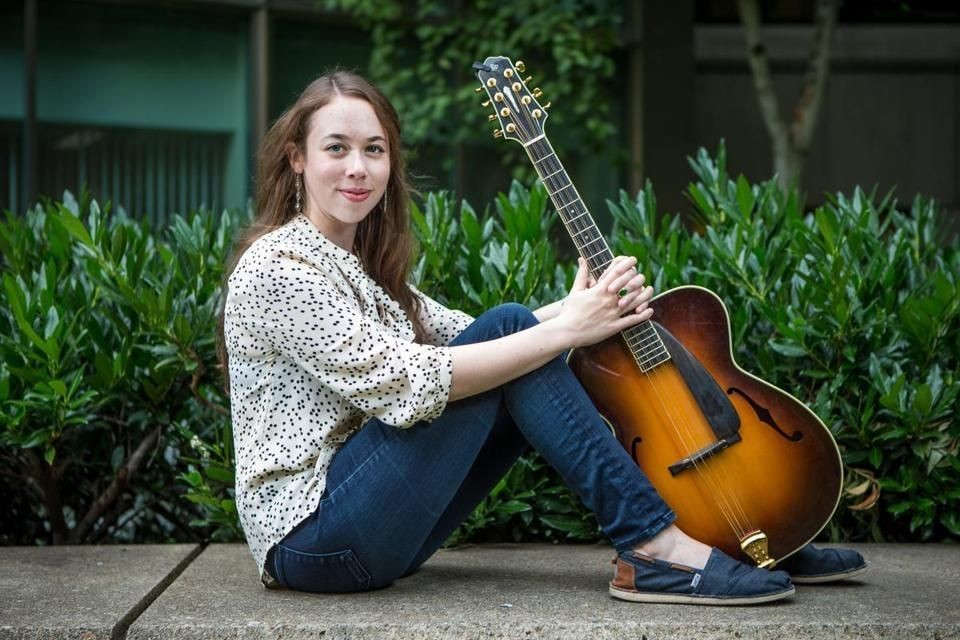 Sarah Jarosz
Tue 9 Jun 2020
20:00
BBC Radio Scotland
https://www.bbc.co.uk/programmes/m000jt7j
Ricky Ross introduces you to new and classic Americana & Alternative Country.
Music Played
01. L I V I N
Jaime Wyatt
Neon Cross
New West Records
02. Killin' Time
Clint Black
Killin' Time
RCA
03. Pastime
Samantha Crain
A Small Death
Real Kind Records
04. Song For Sam Cooke (Here In America)
Dion & Paul Simon
05. Northsiders
Christian Lee Hutson
Beginners
Anti- Records
06. Garden Song
Phoebe Bridgers
Punisher
Dead Oceans
07. Maggie
Sarah Jarosz
World On The Ground
Rounder Records
08. Pay It No Mind
Sarah Jarosz
World On The Ground
Rounder
09. Green Green Grass Of Home
Tom Jones
Fifty Number Ones Of The 60's
Global Television
10. Hit Or Miss
Tom Jones
(CD Single)
Gut Records
11. Who'll Stop The Rain
Creedence Clearwater Revival
The Best Of Creedence Clearwater Revival
Fantasy
12. Strong Enough
Ray LaMontagne
Monovision
RCA
13. Centerfield
John Fogerty
14. Hometown
Sarah Jarosz
World On The Ground
Rounder
15. Little Satchel
Sarah Jarosz
World On The Ground
Rounder
16. Call My Name
I'm With Her
Call My Name
Rounder Records
17. Modern Friendship
Chris Thile (feat. Sarah Jarosz)
18. Johnny
Sarah Jarosz
World On The Ground
Rounder
19. King Of The Road
Teddy Thompson & Rufus Wainwright
Brokeback Mountain: Original Motion Picture Soundtrack
20. One Night Standards
Ashley McBryde
One Night Standards
Warner Music Group
21. Morning Light
The Lowest Pair
The Perfect Plan
Delicate Records
22. Seems Like Tears Ago
Jason James
23. It Must Be Someone Else's Fault
Courtney Marie Andrews
Old Flowers
Fat Possum Records
24. Jackson
Lee Hazlewood & Nancy Sinatra
The Hit Years
Virgin Records Ltd.
Travelling Folk
Bruce MacGregor presents Radio Scotland's flagship folk programme and brings you the very best of today's music and song.
https://www.bbc.co.uk/programmes/b00tlyrt
Thu 11 Jun 2020
20:00
BBC Radio Scotland
https://www.bbc.co.uk/programmes/m000jvt4
Celebrating the 20th anniversary of the BBC Radio Scotland Young Traditional Musician of the Year Award, Bruce MacGregor continues a series of profiles with past winners, Young Trad at 20: Where Are They Now?
This week Bruce is joined by 2007 champion Gaelic singer Catriona Watt to chat about her life in music as well as her memories of the competition and the opportunities she received as winner.
Music Played
01. Both Sides Now
Joni Mitchell
Clouds
Warner
02. The Rambler from Clare
John Doyle
The Path of Stones
Compass Records
03. Sjovald
Kevin Henderson & Neil Pearlman
Burden Lake
Sungaet Records
04. Olivia
Dirk Powell
When I Wait For You
Vertical Records
https://www.verticalrecords.co.uk/product/dirk-powell-when-i-wait-for-you/
05. Casa Capalgi
Brother Raksha
Casa Capalgi (Single)
Unreleased
06. Unity
Scott Wood
Unity (Single)
Unreleased
07. The Golden Tooth
Phil Cunningham & Aly Bain
No Rush
Phil Cunningham & Aly Bain
08. The Monday Morning Reel/ Cutting A Slide/ Robert the Minnow/ Hogties Reel
Relativity
Gathering Pace
Green Linnet
09. Anachie Gordon
Sharon Shannon feat. Sinéad O'Connor
Libertango
Universal
10. Action Junkie Extraordinaire/ Take Control
Ross Ainslie & Ali Hutton
Symbiosis 2
Symbiosis Records
11. The Golden Vanity
Sam Kelly
Sam Kelly The Lost Boys
TCRM
12. Debut
Ali Levack
Debut (Single)
Ali Levack
13. Oh Mo Dhuthaich
Capercaillie
The Blood Is Strong
Survival Records
14. Tha Biodag aig MacThomais/ Siud A' Rud A Thogadh Fonn/ Alasdair Gorm
Kenna Campbell
Guth A Shniomhas (AVoice That Weaves)
Macmeanmna
15. Oran Dealchaidh
Catriona Watt
Cadal Cuain
Footstompin Records
16. Fionnaghal Puirt
Catriona Watt & Darren Maclean
TMSA Young Trad Tour 2007
TMSA
17. Nuair A Rainig M'im Baile
Catriona Watt
BBC Travelling Folk Recording
18. Waltzings For Dreamers
Edwina Hayes
Pour Me A Drink
Twirly Music
19. The Kelp Makers
Mairearad Green
Hearth
BUIELP
The Country Show with Bob Harris
Country music news, reviews and interviews, with Bob Harris
https://www.bbc.co.uk/programmes/b006x527
Lukas Nelson in session
Thu 11 Jun 2020
23:00
BBC Radio 2
https://www.bbc.co.uk/programmes/m000jvnf
Bob's joined by Lukas Nelson - Willie's son & the man who wrote the songs for "A Star Is Born" - from his home in Texas to play an old song and a completely unreleased song!
Plus we have exclusive new music from Zac Brown, The Mavericks, Mary Chapin Carpenter and Ward Thomas, a reissue of the week from Doc Watson & Gaither Carlton and the first play of the last song ever recorded by John Prine!
During the Covid-19 pandemic, when so many musicians are unable to tour, Radio 2's Country Show is asking artists to perform from their own front room, doing a little to keep the bond between artist and audience alive. First up was Carly Pearce, followed by Thomas Rhett, Mandy Barnett, Gretchen Peters, Steve Earle & Kip Moore with the likes of Willie Jones, Billy Strings, Ingrid Andress, Ruthie Collins and Scotty McCreery to come.
Music Played
01. Blue Suede Shoes
Carl Perkins
The Sun Years
Sun
02. Options Open
Kathleen Edwards
Total Freedom
Dualtone
03. Farther Along And Further In
Mary Chapin Carpenter
The Dirt And The Stars
Lambent Light Records
04. The Man Who Loves You Most
Zac Brown Band
Download Single
Home Grown Music
05. The House That Built Me
Miranda Lambert
Revolution
SME
06. Front Porch
Caleb Caudle
Better Hurry Up
Baldwin County Public Records
07. Poder Vivir
The Mavericks
En Espanol
Mono Mundo Recordings
08. My Home's Across The Blue Ridge Mountains
Doc Watson & Gaither Carlton
Doc Watson and Gaither Carlton
Smithsonian Folkways
09. Couldn't Break Your Heart
Lukas Nelson
(Country Show Home Session)
10. Conversations With You
Lukas Nelson
(Country Show Home Session)
11. I'm The Only Hell My Mama Ever Raised
Willie Nelson
First Rose Of Spring
Sony Music
12. Landslide
Ward Thomas
The Space Between
13. Black Like Me
Mickey Guyton
Download Single
Capitol Nashville
14. I Remember Everything
John Prine
Download Single
Oh Boy!
Private Passions
Guests from all walks of life discuss their musical loves and hates.
https://www.bbc.co.uk/programmes/b006tnv3
Peter Stanford
Sun 14 Jun 2020
12:00
BBC Radio 3
https://www.bbc.co.uk/programmes/m000k26b
For more than 20 years, in more than 20 books, Peter Stanford has grappled with religious belief. Starting with a book called Catholics and Sex, he's gone on to write the lives of Martin Luther and Cardinal Hume, and the biography of the campaigning Catholic Lord Longford; he's published books about the devil, about heaven, and most recently – a fascinating book about angels. They're works which mix history, theology, literature and art history – and some really honest and funny personal stories; because although he was brought up a Catholic, he says he's the kind of church-goer who always wants to jump up and argue with the sermon.
In conversation with Michael Berkeley, Peter Stanford reflects on his Liverpool childhood, and the challenges his mother faced living with MS. He talks about his commitment to prison reform, and his belief in the importance of rehabilitation, even for those who have committed appalling crimes. And he reflects on why so many people believe in angels, even when they say they don't believe in God or any organised religion. Peter has never seen an angel himself; but at the end of the programme he does tell an extraordinary story about being touched by the supernatural.
Music choices include Hildegard of Bingen, Jacqueline du Pre playing Bach, Mozart's Exultate Jubilate, the political protest singer Harry Chapin, and Jennifer Johnston singing a song that resonates now: "You'll Never Walk Alone".
Produced by Elizabeth Burke
A Loftus Media production for BBC Radio 3
Music Played
00:00
Hildegard von Bingen
O gloriosissimi lux
Choir: Sequentia
Conductor: Benjamin Bagby
00:00
Johann Sebastian Bach
Cello Suite in G major (Prelude)
Performer: Jacqueline du Pré
00:00
Wolfgang Amadeus Mozart
Exsultate Jubilate
Singer: Edith Mathis
Orchestra: Staatskapelle Dresden
Conductor: Bernhard Klee
00:00
Harry Chapin
Barefoot Boy
00:00
Giuseppe Tartini
Sonata in G minor (Devil's Trill) (1st mvt: Larghetto)
Performer: Andrew Manze
00:00
Johann Sebastian Bach
Give, Oh Give Me Back My Lord (St Matthew Passion)
Singer: Stephen Roberts
Orchestra: Thames Chamber Orchestra
Conductor: Sir David Willcocks
00:00
Richard Rodgers
You'll Never Walk Alone
Singer: Jennifer Johnston
Jazz records from across the genre, played in special sequences to highlight the wonders of jazz history. All pieces have been specifically requested by Radio 3 listeners
https://www.bbc.co.uk/programmes/b006tnn9
Sun 14 Jun 2020
16:00
BBC Radio 3
https://www.bbc.co.uk/programmes/m000k26g
Alyn Shipton presents jazz records from across the genre, as requested by Radio 3 listeners, with music from Erroll Garner, Ike Quebec, Buddy Rich and Thelonious Monk.
Music Played
01. I'll Catch The Sun
Sonny Criss
1969
I'll Catch The Sun
Prestige
02. Lover Come Back To Me
Erroll Garner
1961
One World Concert
Mack Avenue
03. Just One More Chance
Ike Quebec
Heavy Soul (on 4 Classic albums)
1961
Avid
04. Cottontail
Buddy Rich
1985
The Lost Tapes
Lightyear/Lobitos Creek
05. You Must Believe In Spring
Jo Harrop & Jamie McCredie
Weathering The Storm
Lateralize
06. The Man I Love
Thelonious Monk
1954
Thelonious Monk - The Complete Prestige Recordings
Prestige
07. New Tulsa Blues
Tommy Gwaltney'S K C Nine & Buck Clayton
Goin To Kansas City
Riverside
08. Chameleon
Maynard Ferguson
Memories of Maynard - The Best of the Columbia Years
Columbia
09. Oh Tell Me The Truth About Love
Cleo Laine
1977
I Hear Music
Salvo
10. Tizita
Hailu Mergia
2018
Lala Belu
Awesome Tapes from Africa