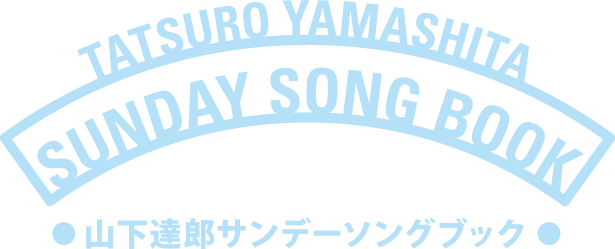 山下達郎の個人コレクションを使って発信される日本最高のオールディーズ・プログラム!!
JFN (TOKYO-FM系 全国38局ネット)毎週日曜日 14:00~14:55
https://www.tatsuro.co.jp/sunday/
リクエスト特集
2020年02月16日プレイリスト
01. HERON
山下達郎
1998
02. ONE MAN PARADE
JAMES TAYLOR
1972
ONE MAN DOG
03. RUNAWAY '67
DEL SHANNON
1967
HOME & AWAY
04. I'VE GOT TO SEES YOU TONIGHT
TIMMY THOMAS
1967
YOU'RE THE SONG I'VE ALWAYS WANTED TO SING
05. NEW WORLD COMING
MAMA CASS ELLIOT
1970
06. I NEED LOVE
THE PERSUADERS
1976
IT'S ALL ABOUT LOVE
07. ROOTS OF LOVE
QUIET ELEGANCEE
1976
08. COME SATURDAY MORNING
THE SANDPIPERS
1970
COME SATURDAY MORNING
09. BLUE VALENTINE'S DAY
山下達郎
2009
宅録DEMO
Travelling Folk
Bruce MacGregor presents Radio Scotland's flagship folk programme and brings you the very best of today's music and song.
https://www.bbc.co.uk/programmes/b00tlyrt
Love Songs
Wed 12 Feb 2020
21:00
BBC Radio Scotland
https://www.bbc.co.uk/programmes/m000f5m5
Bruce MacGregor brings you the very best of folk and roots music from around the world. Tonight we chat and feature our best loved "Love Songs" with our wonderful guests, Fiona Hunter, Arthur Cormack and Emily Smith.
Music Played
01. Calliope House/ Rory MacNab/ The Shetland Fiddler/ Clumsy Lover
The Barra MacNeils
Until Now
Celtic Aire Records
02. The Lover's Waltz
Aly Bain/Molly Mason/Jay Ungar/Russ Barenberg/Danny Thompson
Original Transatlantic Sessions Volume 2
Whirlie Records
03. Braw Sailin On The Sea
Ossian
Dove Across The Water
Iona
04. Mo Chailin Dileas Donn
Cliar
Cliar
Macmeanmna-Skye
05. Jock O Hazeldean
Dick Gaughan
No More Forever
06. The Broom o the Cowdenknowes
Jim Malcolm
Sparkling Flash
BEL
07. A Nighneag A Ghraidh
Dàimh
The Rough Bounds
Goat Island Music
08. MacMath Collective
Johnnie Scott
MacMath
The Silent Page
09. Sweet Lover Of Mine
The Outside Track
Rise Up
Lorimer Records
10. Golden Golden
Silly Wizzard
Live Again
Birnam
11. The Flyer
Blair Douglas
The Flyer
Macmeanmna
12. Zero G
Eileen Ivers
Scatter the Light
13. Gur muladach sgith mi (I am Weary and Desolate)
Maggie MacInnes
Port Ban
Marram Music
14. Pour the Tatties/ The Tasty Tattie Tour/ Beef
Saltfishforty
Orkney Folk
Orkney Folk Festival
15. Winter Winds
Breabach
Frenzy Of The Meeting
Breabach Records
16. She Stitched Upon My Heart
Mairi Campbell
Mairi Campbell
Greengold Music
17. The Fantastic Reel/ Mhuineal a Bhardail/ The Merry Sisters
Fidil
Decade
Raelach Records
18. Aye Right ! Leaving Arisag/ B Fhearr Mar A Bha Mi N Uiridh (Puirt a Beul)/ Aye Right
Ross Miller
The Roke
RMM
19. Grateful (Urban Farm Hand Remix)
Blue Rose Code
Chasing Sunlight
Rebecca Ronachan Songs
20. Merrily Kissed The Quaker
Planxty
Planxty
Shanachie
Desert Island Discs
Desert Island Discs was created by Roy Plomley in 1942, and the format is simple.
Eight tracks, a book and a luxury: what would you take to a desert island? Guests share the soundtrack of their lives.
https://www.bbc.co.uk/programmes/b006qnmr
Ian Wright
Sun 16 Feb 2020
11:15
BBC Radio 4
https://www.bbc.co.uk/programmes/m000fdxw
Ian Wright is a former professional footballer and now a football pundit on TV and radio. He began his career at Crystal Palace before moving to Arsenal where he became their highest goal scorer of all time, a record only surpassed eight years later by Thierry Henry.
Born to a Jamaican couple in south-east London, Ian grew up with his mother and step-father. His biological father had left the family when Ian was under two years old. Things at home were difficult and Ian spent as much time as possible outside playing football.
At his primary school a teacher, Mr Pigden, took him under his wing and Ian would later credit him with changing his life. He left his secondary school at the age of 14 to get a job. Although he took part in trials for many professional football clubs as a teenager, he was never selected. He continued to play for amateur sides. By the age of 21, he had three children to provide for, so when Crystal Palace came calling in 1985, he turned them down three times before accepting a two-week trial, followed by a three-month contract. His football career had finally begun.
After impressing as a forward at Palace, he was bought by Arsenal for a record fee in 1991. He was called up to the England squad the same year and would go on to collect 33 caps. He spent his last couple of years in professional football at a number of clubs around the country and in total, he played 581 league games, scoring 387 goals for seven clubs in England and Scotland. Since his retirement from football in 2000, he has had a career as a pundit on both TV and radio.
He has eight children and has been happily married to his second wife, Nancy, since 2011.
BOOK CHOICE: The Curious Incident of the Dog in the Nighttime by Mark Haddon
LUXURY ITEM: A seven iron golf club and golf balls
CASTAWAY'S FAVOURITE: Endlessly by Randy Crawford
Presenter: Lauren Laverne
Producer: Cathy Drysdale
https://www.bbc.co.uk/programmes/articles/1wjfH586Tzht9JnnGJRn1jy/10-things-we-learned-from-ian-wrights-desert-island-discs
https://twitter.com/IAMKP/status/1230785690633265152
Music Played
01. The Marriage of Figaro/ Duettino - Sull'aria
Lorenzo Da Ponte
Composer: Wolfgang Amadeus Mozart
Singer: Edith Mathis
Singer: Gundula Janowitz
Orchestra: Orchestra of the Deutsche Oper Berlin
Conductor: Karl Böhm
The Shawshank Redemption
La La Land
02. Looking For You
Kirk Franklin
Hero
GospoCentric Records
03. River Deep - Mountain High
Ike & Tina Turner
Simply The Best
Capitol
04. Redemption Song
Bob Marley & The Wailers
Legend: The Best Of Bob Marley and The Wailers
Tuff Gong
05. Mysteries of the World
MSFB
Philadelphia Years: Volume 2 1976-1983
Demon Music Group Ltd.
06. Endlessly
Randy Crawford
Raw Silk
Warner Music UK Ltd.
07. Crown
Stormzy
Heavy Is the Head
#Merky Records/ Atlantic Records
08. Just Fine
Mary J. Blige
Growing Pains
Polydor Ltd.
Private Passions
Guests from all walks of life discuss their musical loves and hates.
https://www.bbc.co.uk/programmes/b006tnv3
Jonathan Aitken
Sun 16 Feb 2020
12:00
BBC Radio 3
https://www.bbc.co.uk/programmes/m000ffst
In a frank and moving interview the priest and former politician Jonathan Aitken talks to Michael Berkeley about the music that has accompanied his rollercoaster life.
At one time Jonathan Aitken was widely tipped to be a future Conservative Prime Minister, but his glittering political career came crashing down just over twenty years ago, when he stood in the dock of the Old Bailey to plead guilty to perjury, after a lie he told about the payment of a hotel bill caused the collapse of his libel case against the Guardian and Granada Television. He left the court in a prison van with an 18-month sentence. Last December, he was back at the Old Bailey – this time leading the annual carol service, having recently been ordained as a priest.
Jonathan chooses pieces which bring back childhood memories of singing for Benjamin Britten and performing Messiah as a chorister in Norwich, and we hear a song John McCormack sang to him during the three years Jonathan spent on a Dublin TB ward as a very young child.
He talks frankly to Michael about the mistakes and pride that led to his downfall from public life, and how he survived disgrace, divorce, bankruptcy and prison. He chooses, with a smile, the Prisoners' Chorus from Fidelio, and a setting of Psalm 24 that was a crucial part of his spiritual journey in prison.
Jonathan tells a funny musical story about when Nixon met Wilson, and he reveals the piece of music that best captures his sense of redemption and renewal as he embarks on his new life as a prison chaplain.
Producer: Jane Greenwood
A Loftus production for BBC Radio 3
Music Played
00:00
George Frideric Handel
Ev'ry Valley (Messiah)
Singer: Richard Lewis
Orchestra: Royal Liverpool Philharmonic Orchestra
Conductor: Malcolm Sargent
00:00
Traditional Irish
The Garden where the praties grow
Performer: John McCormack
00:00
Benjamin Britten
Sammy's bath (The little sweep)
Orchestra: English Opera Group
Conductor: Benjamin Britten
00:00
Richard Wagner
Entry of the Gods into Valhalla (Das Rheingold)
Singer: Iain Paterson
Orchestra: Hallé
Conductor: Sir Mark Elder
00:00
Ludwig van Beethoven
O welche Lust (Fidelio)
Choir: Arnold Schoenberg Chor
Orchestra: Lucerne Festival Orchestra
Conductor: Claudio Abbado
00:00
Joseph Barnby
Psalm 24
Performer: Andrew Lumsden
Choir: Choir of Westminster Abbey
Conductor: Martin Neary
00:00
Arthur Sullivan
When I was a lad (HMS Pinafore)
Performer: John Reed
Orchestra: D'Oyly Carte Opera Orchestra
Conductor: Isidore Godfrey
00:00
George Frideric Handel
All we like sheep (Messiah)
Singer: Emma Kirkby
Orchestra: Academy of Ancient Music
Conductor: Christopher Hogwood